Copycat Chewy Chips Ahoy Cookies made easy at home with simple ingredients! Soft and chewy chocolate chip cookies even better than your favorite store-bought treat!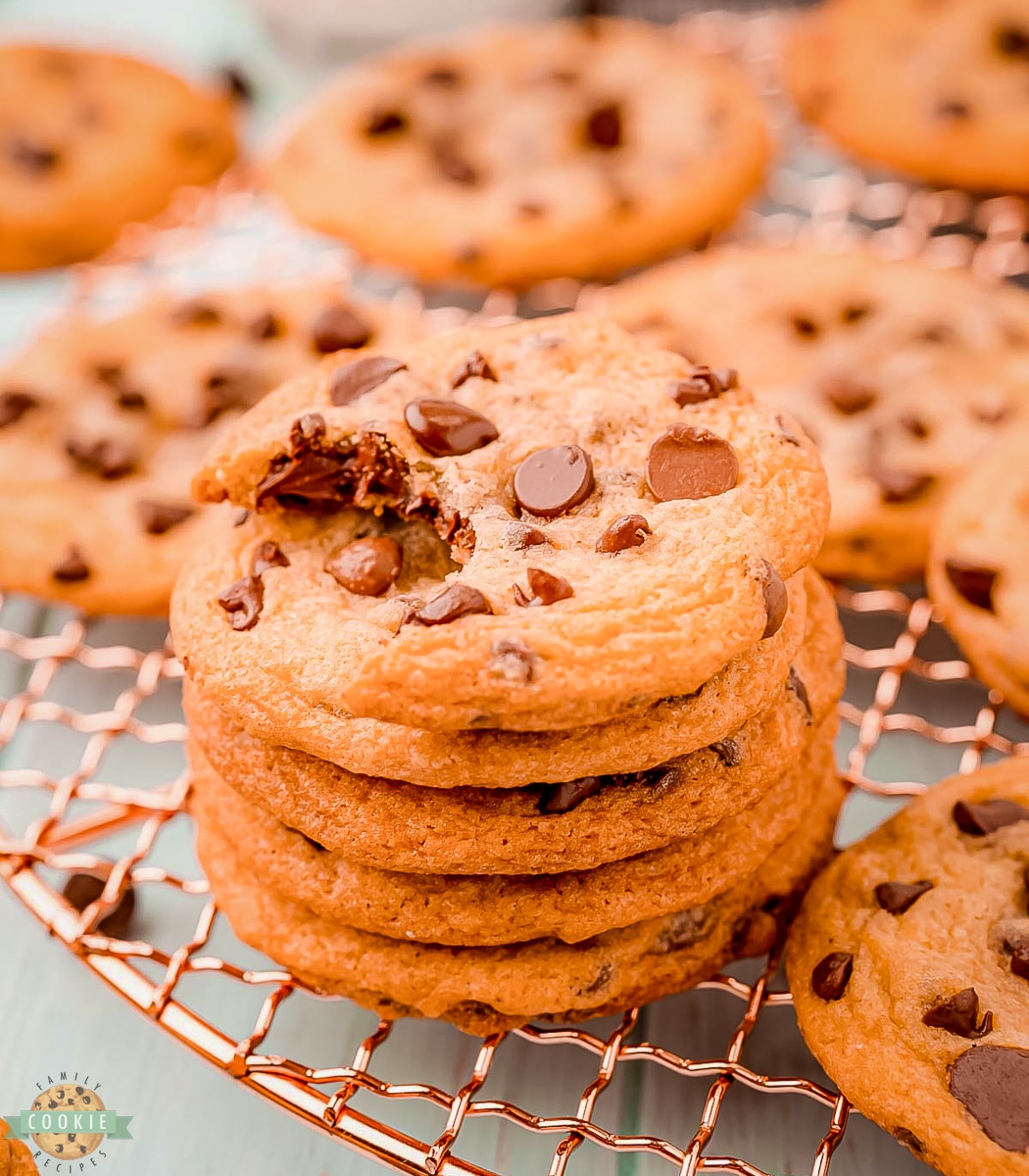 Chocolate chip cookies have always been a popular cookie flavor and it's really not hard to see why. The cookies have nice chewy edges and soft centers while packing a lot of depth of flavor and chocolate into every mouthful. Not only that but they're so simple and easy to make, and totally customizable too!
The BEST chewy chocolate chip cookies
No two chocolate chip cookies are exactly the same. Some will give you thin cookies, whereas others are cakey, doughy, or bland. But this recipe right here is going to give you gorgeously thick and chewy chocolate chip cookies every time, making them reliable and impossible to forget. You're going to love these cookies with a glass of milk, but make sure to enjoy them fresh from the oven when the chocolate is still melty good!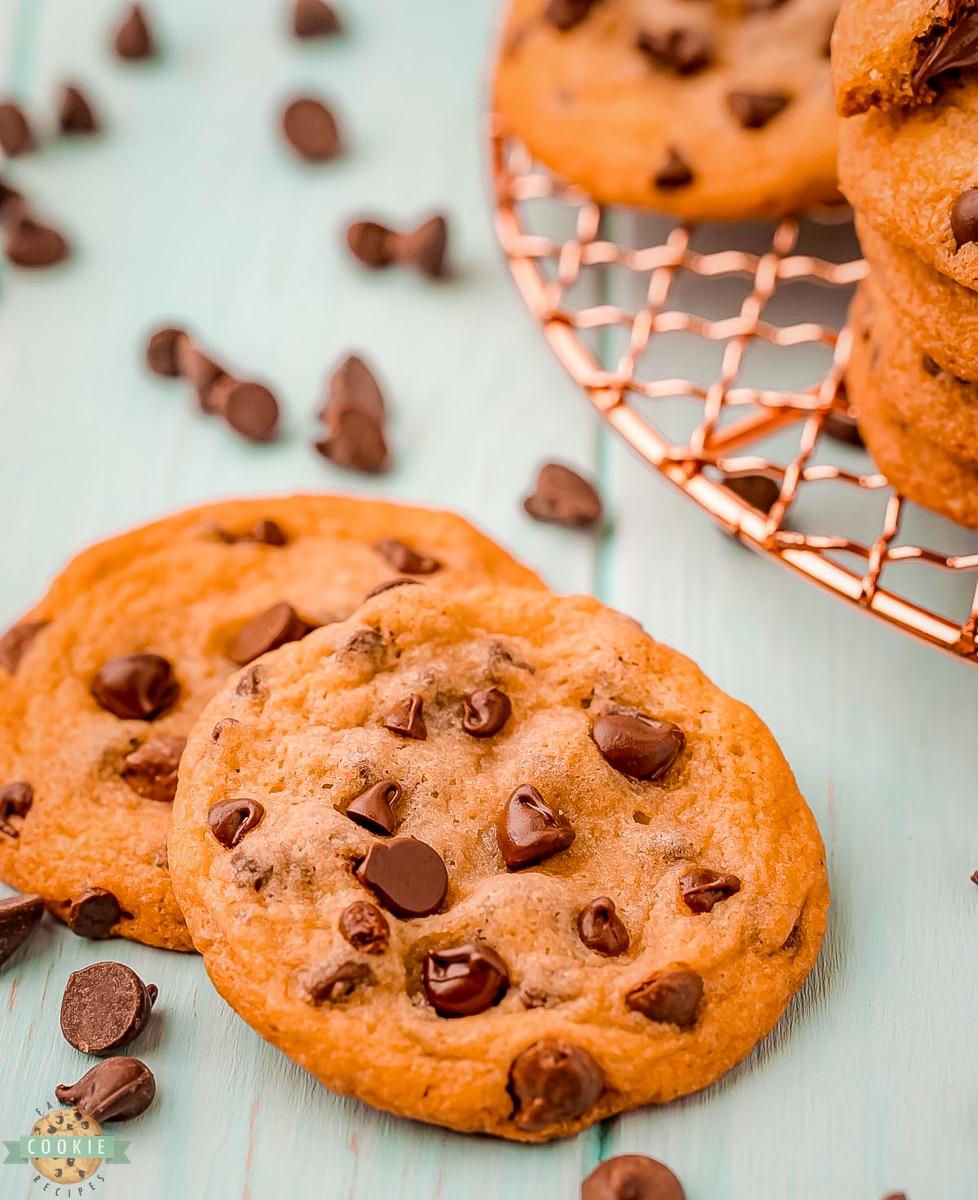 Chewy Chips Ahoy Chocolate Chip Cookies Ingredients
-Sugars: You will need 1 ¼ cups each of granulated white sugar and packed light brown sugar as this will make the cookies sweet, chewy, and give them the depth of flavor we want.
-Butter: Use 1 ½ cups of salted butter (this is 3 sticks) to give the cookies their needed fats to stay moist.
-Corn syrup: Adding in ¼ cup of corn syrup will help to give us a perfect cookie. This is what gives them their distinct chewy texture.
-Vanilla: Use 2 teaspoons of vanilla extract to get a good cookie flavor.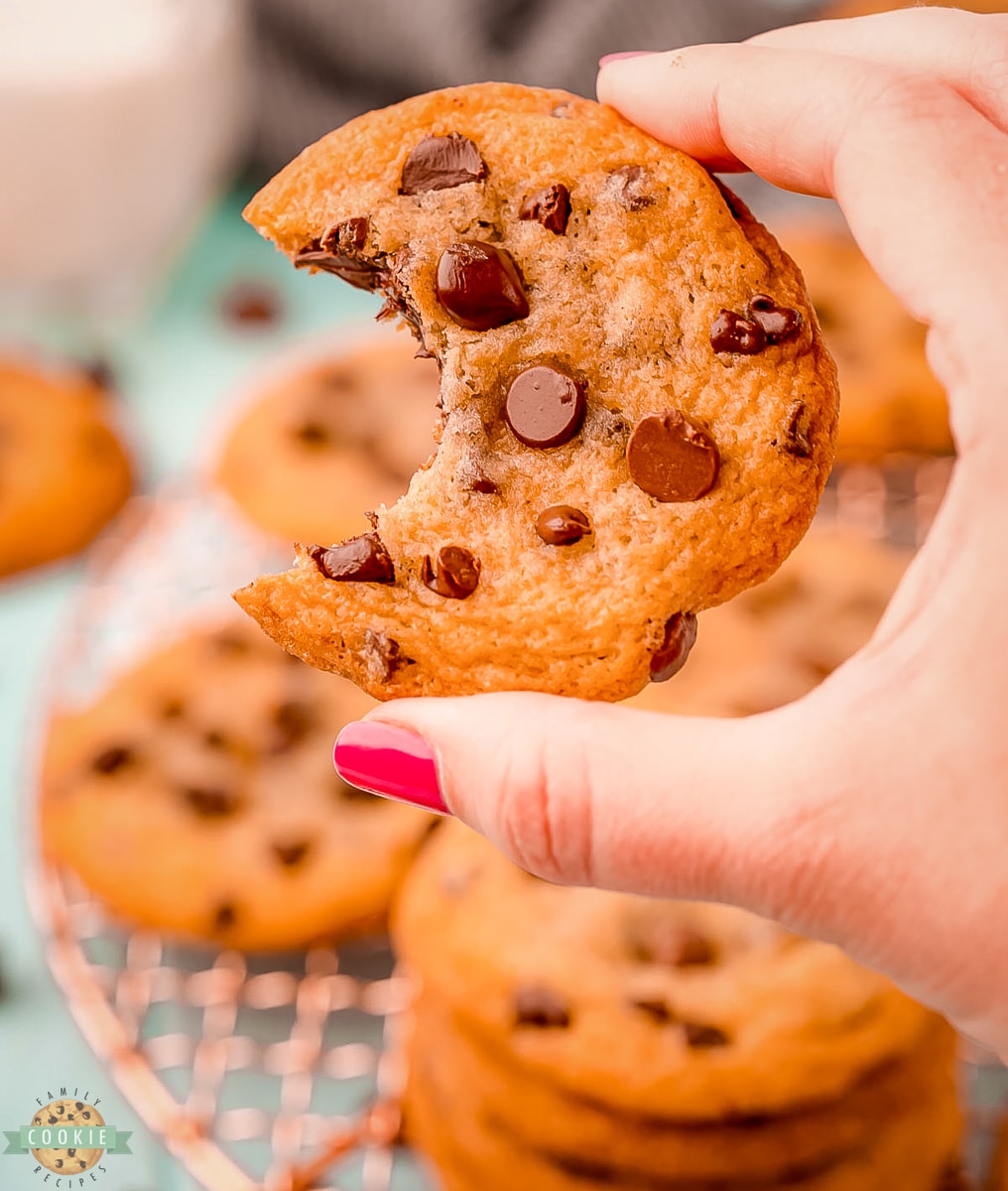 -Eggs: You will need 3 eggs to help bind the dough together well.
-Flour: The base of the cookie dough is 4 ¼ cups of all-purpose flour.
-Baking soda: You will need 2 teaspoons of baking soda to help the cookies puff up as they bake.
-Salt: Adding ½ teaspoon of salt will help to enhance the flavors in the dough.
-Chocolate chips: Use 2 to 3 cups of chocolate chips for these cookies.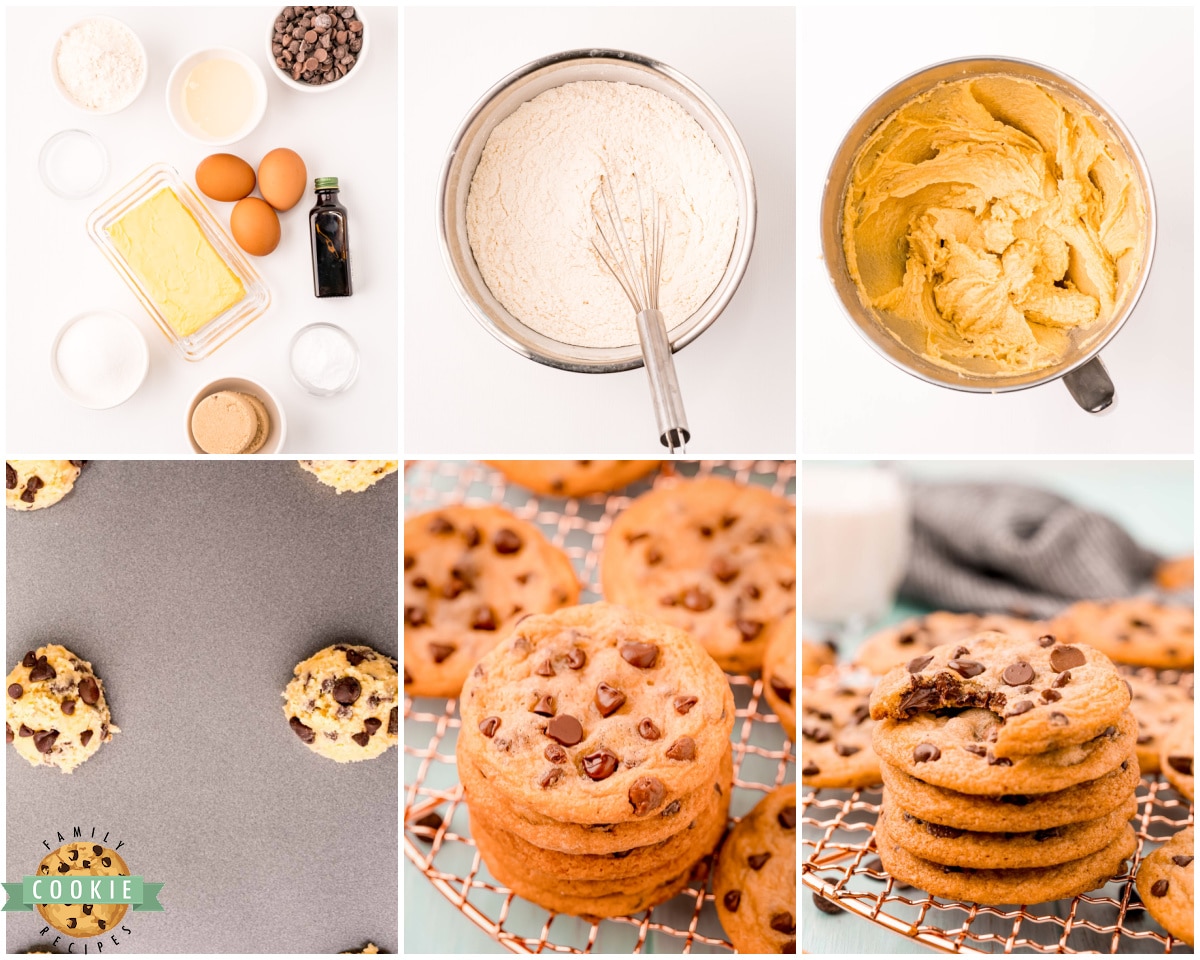 How to make Chips Ahoy chewy chocolate chip cookies recipe
Preheat your oven to 375 degrees F.
Combine the sugars and butter in a large bowl with an electric mixer until light and fluffy.
Add in the eggs, one at a time, mixing well between each addition.
Add in the vanilla and then mix again to combine.
In another mixing bowl whisk together the flour, salt, and baking soda until mixed.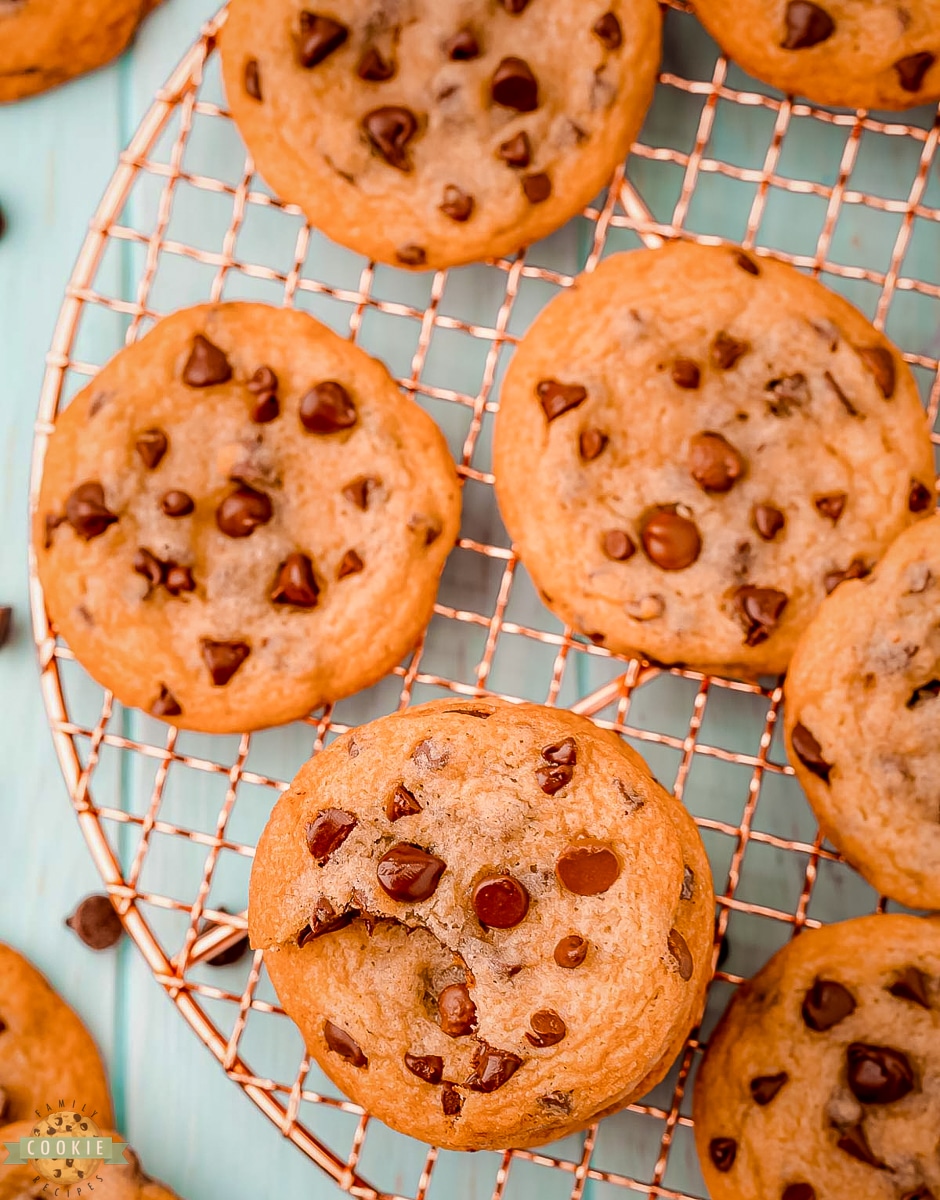 Add the flour mixture to the wet one in three separate additions, mixing well between each.
Stir in 2 cups of chocolate chips.
Drop your cookies by the rounded tablespoon size onto an ungreased cookie sheet. Top with additional chocolate chips if desired.
Bake in the oven for 8-10 minutes or until lightly golden brown.
Cool and remove the cookies from the baking sheet. Enjoy!
Can I freeze chocolate chip cookies?
Yes, you can freeze the cookies have they have been cooled and the chocolate has set or you can freeze the dough in ready-to-bake portions. For cookies, store in an airtight container for up to 3 months.
For the dough, freeze solid on a baking sheet after shaping your dough balls. This will take about 2-3 hours. Then transfer to an airtight container or zip-top bag. Then when ready to bake take out how many cookies you want and bake directly from the freezer for 10 to 12 minutes at 350 degrees F or thaw in the refrigerator and bake as you would with a fresh batch.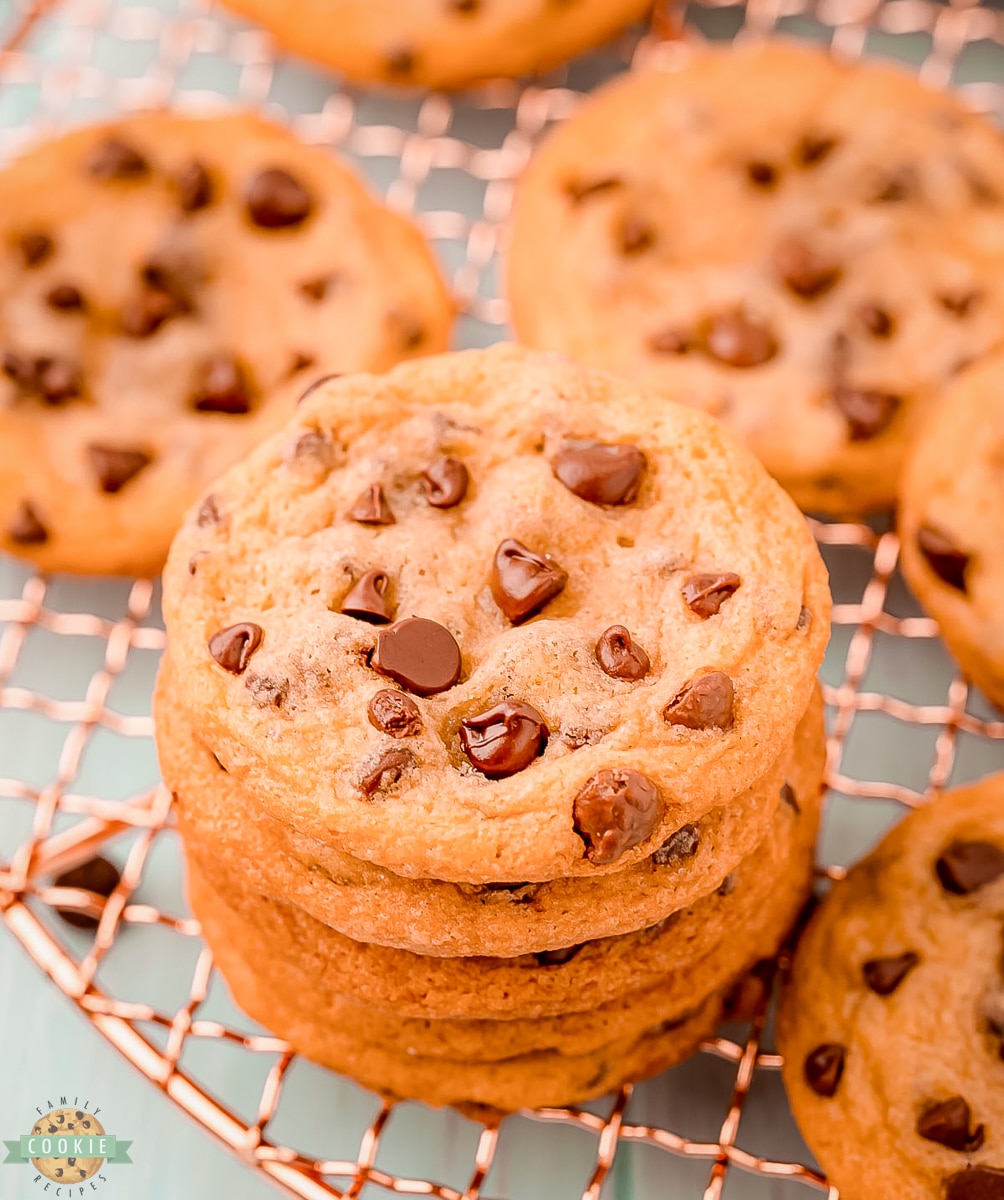 How to store chocolate chip cookies
Keep these cookies stored in an airtight container at room temperature for up to 4 days. Placing them in the fridge will cause them to dry out a bit and become firmer but the cookies will last an additional day or two when kept stored in colder conditions.
Check out these other great chocolate chip cookie recipes!
These chewy chocolate chip cookies are the best! Perfect texture, flavor, and chewiness in every cookie await.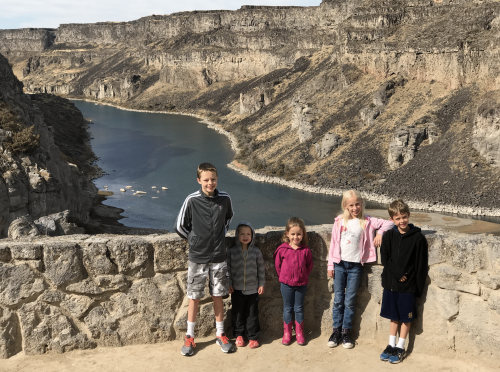 Years and years ago my husband and I made the decision that we wanted to travel with our kids as much as possible. But, here's the thing, LIFE often gets in the way! Jobs. Graduate degrees. Illness. School schedules. I had no idea how hard it'd be to travel with all 7 of us! But, we did the best we could. Here are my cute kids on a road trip to Idaho. We tagged along on my husband's work trip. We didn't do anything glamorous, but dang, we had fun! And it was our first time ever going to Shoshone Falls, a place we all love and have stopped to see a couple more times since then.
The good news? As the kids have gotten older, the trips are so much easier to take! And boy are we having a great time!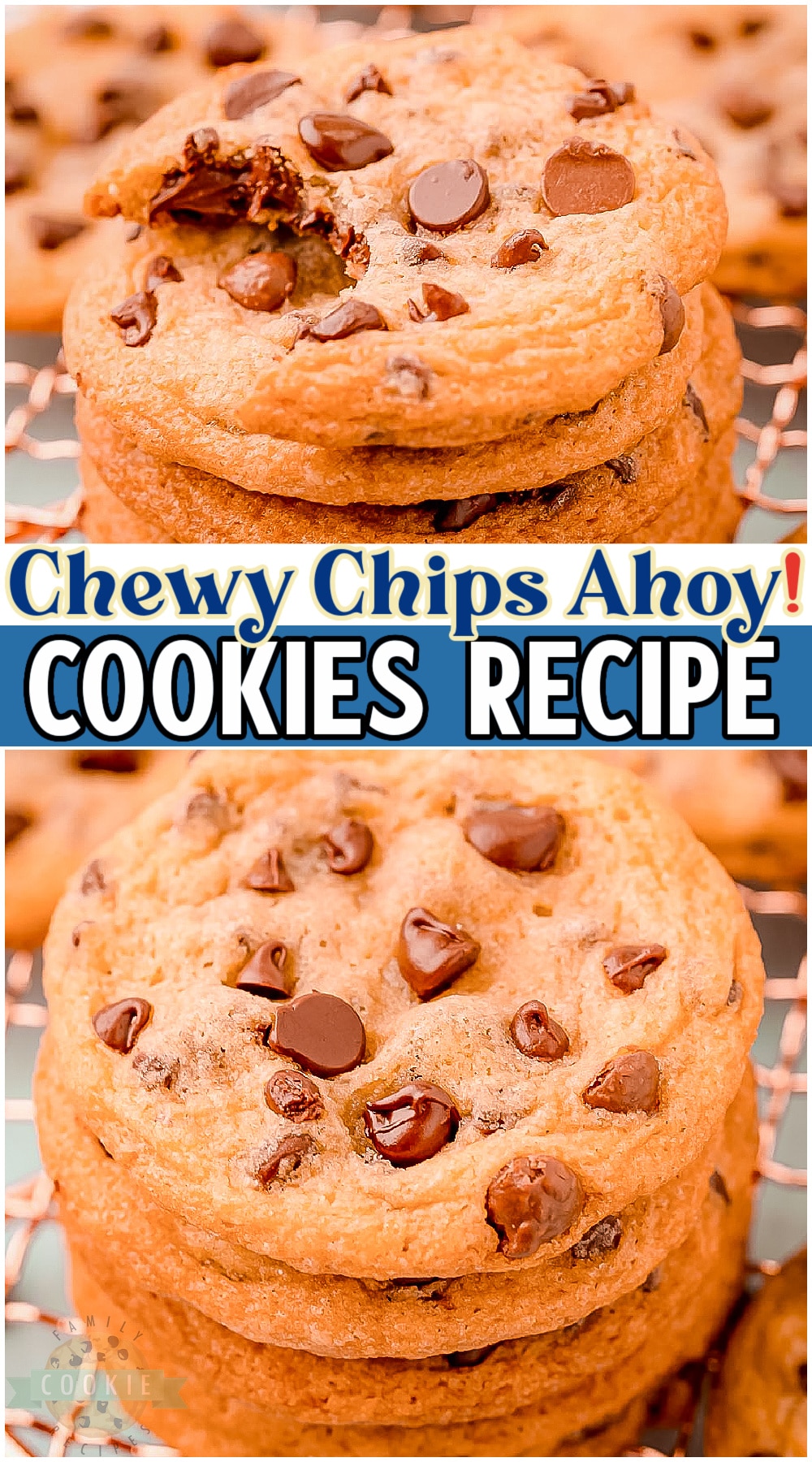 Copycat Chewy Chips Ahoy Cookies made easy at home with simple ingredients! Soft and chewy chocolate chip cookies even better than your favorite store-bought treat!