Texas sheet cake cookies are a twist on the classic chocolate cake, in cookie form! Buttery rich chocolate cookie with the iconic icing that everyone loves!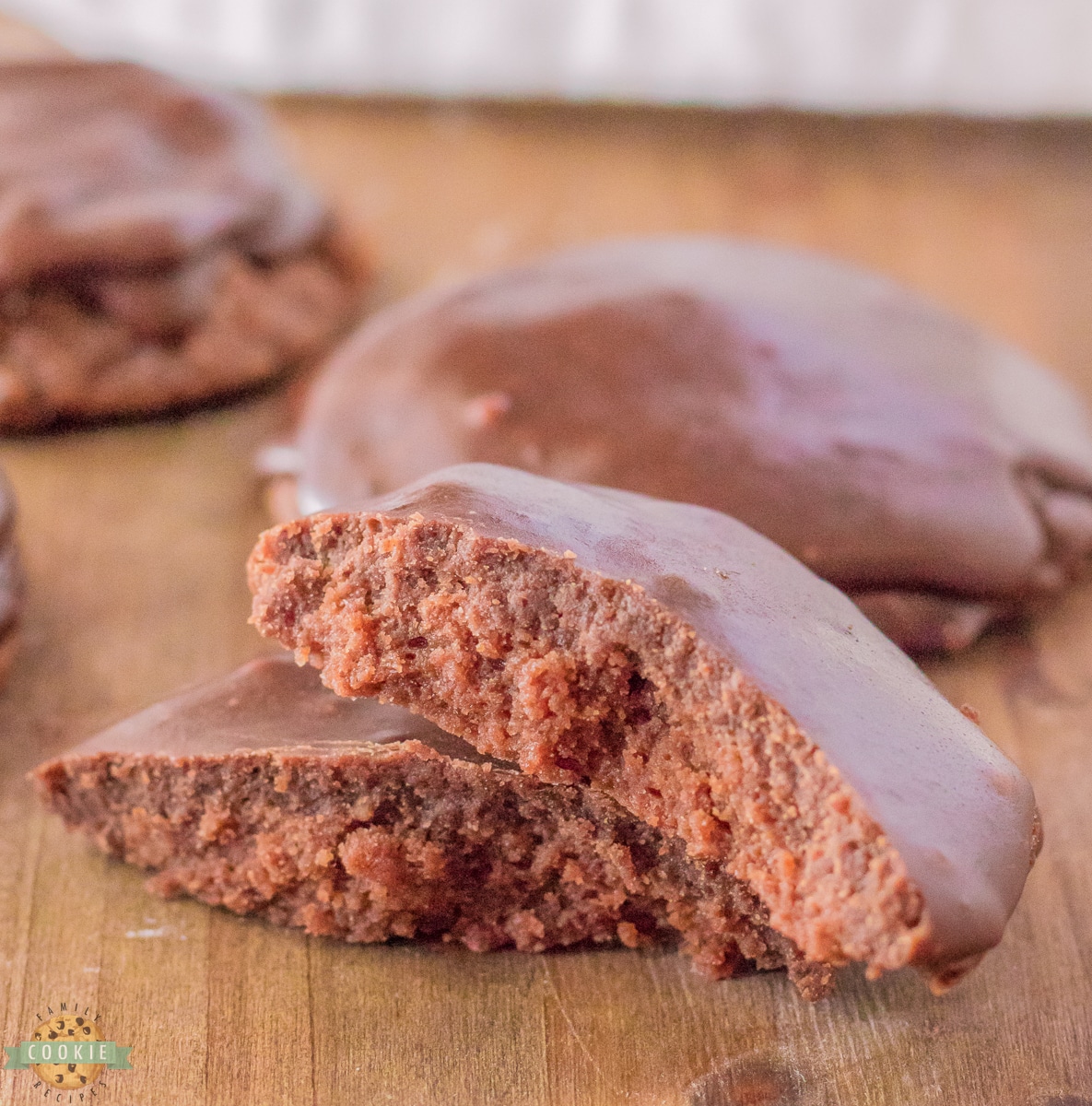 You're going to love making these Texas sheet cake cookies from scratch. The ingredients list and steps to make them are so simple and quick it's hard to see why you didn't try to make them sooner. These are definitely going to be your favorite go-to cookie recipe for every occasion.
What Are Texas Sheet Cake Cookies?
This recipe for Texas sheet cake cookies is a fun blend of your favorite sheet cake recipe and cookies, to create chocolate sheet cake cookies with icing. These cookies are moist, sweet, rich, and so easy to eat by the handfuls that you may want to double or triple the batch so that there's enough to share.
Texas Sheet Cake Cookies Ingredients
-Butter: You will need ½ cup of softened butter (this is one stick).
-Sugar: Use ⅓ cup of granulated sugar to make the cookies sweet.
-Egg: One egg is all you need to help bind the cookies together well.
-Vanilla: Add in one teaspoon of vanilla extract to help flavor the cookies nicely.
-Baking powder: Adding in 1 teaspoon of baking powder will help the cookies to puff up as they bake, creating the perfect texture.
-Salt: You will want to add 1/2 teaspoon of salt to enhance the flavors in the cookies.
-Flour: Use 1 ⅓ cups of all-purpose flour for the base of the dough.
-Chocolate chips: Using ½ cup of semi-sweet chocolate chips will help to make the cookies chocolate flavors just like your favorite chocolate sheet cake!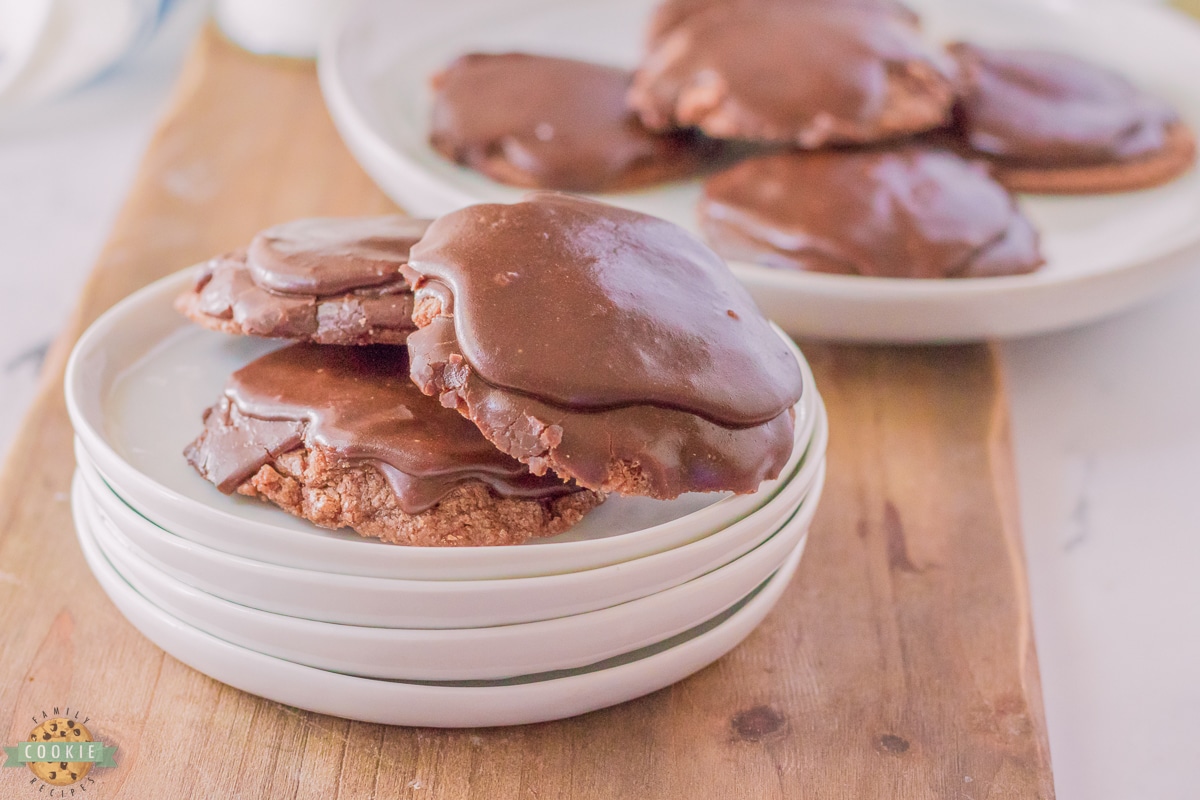 For the Frosting, You Will Need:
-Butter: Use ½ cup of butter to make the frosting rich in taste.
-Cocoa powder: Using 2 tablespoons of cocoa powder will give you a chocolate-tasting frosting.
-Milk: Use 3 tablespoons of milk to get the frosting to the perfect consistency.
-Powdered sugar: 2 ½ cups of powdered sugar is needed to make the frosting smooth and sweet.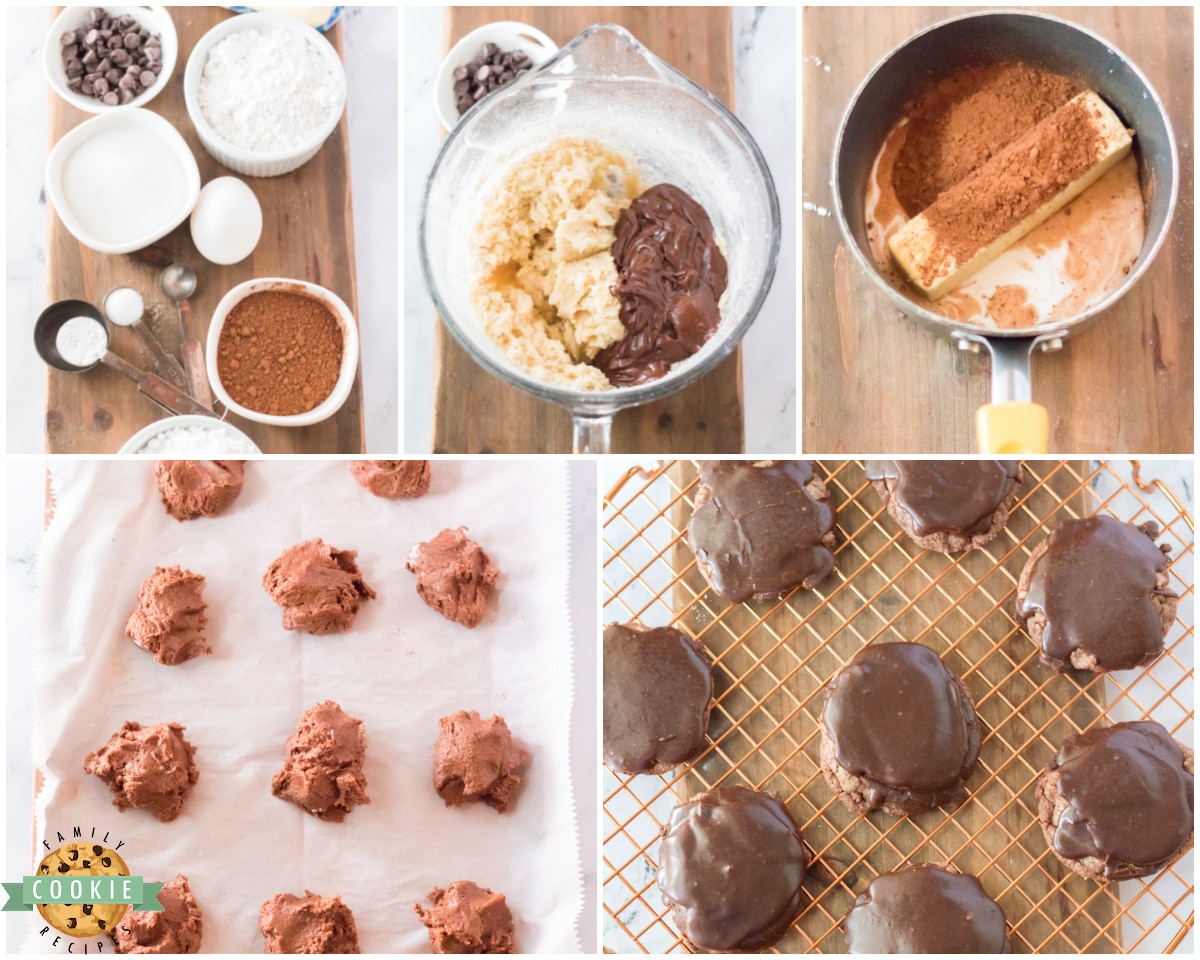 How to Make Texas Sheet Cake Cookies
Preheat your oven to 350 degrees f and line your baking sheets with parchment paper.
In a mixing bowl with an electric mixer or in the bowl of a stand mixer cream together the butter and sugar until light and fluffy.
Next, add in the egg and vanilla until they are well combined.
Mix in the baking powder and salt and mix again.
Add in the flour and mix until incorporated.
In a microwave-safe bowl heat the chocolate chips in 30-second intervals, stirring well between each until smooth.
Mix the melted chocolate into the dough and stir until evenly combined.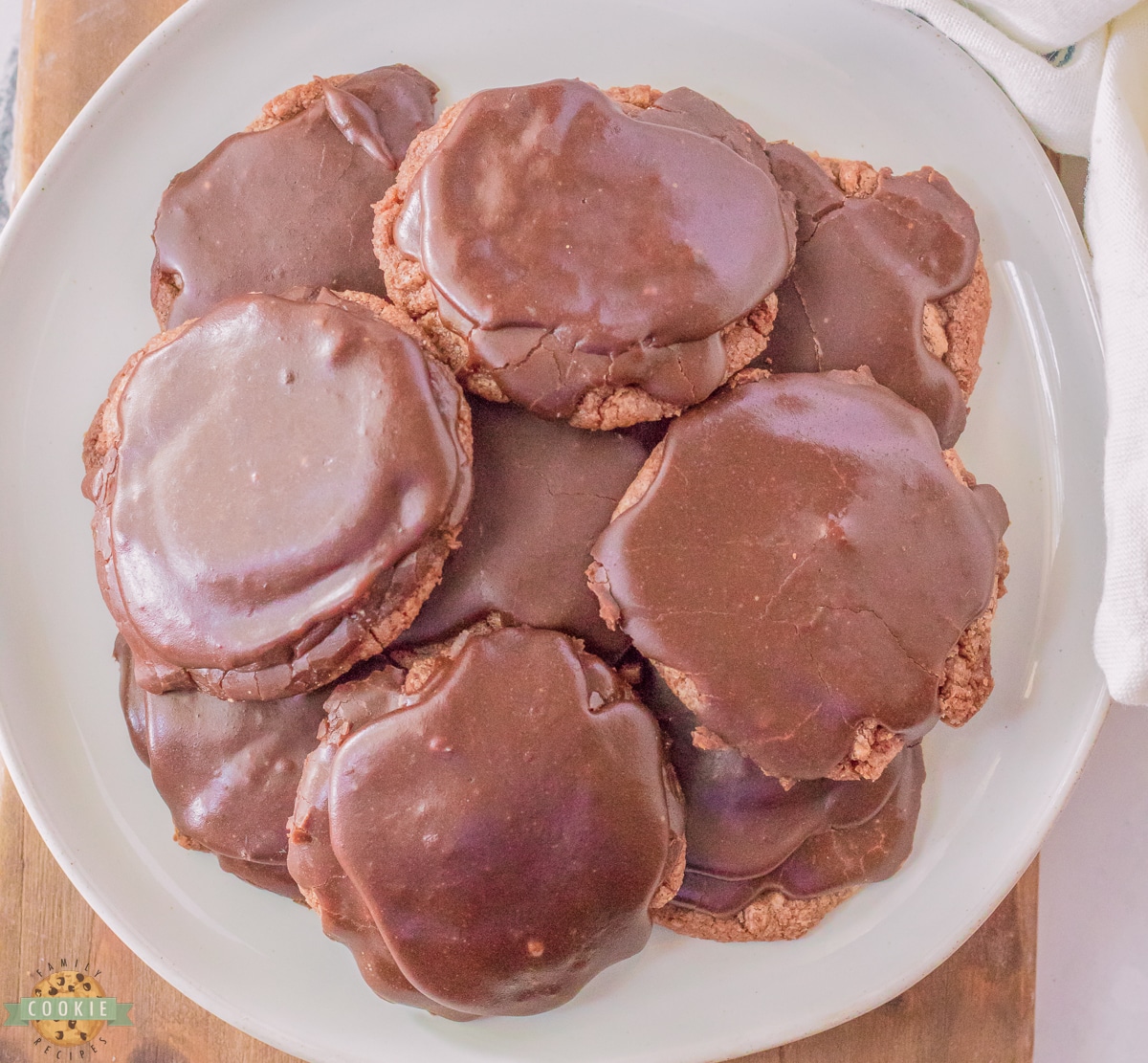 Drop the dough by the tablespoons onto your prepared baking sheet.
Bake in the oven for 7-8 minutes or until the cookies are just set.
Let them cool for 5 minutes on the baking sheet before transferring to a wire rack to cool completely.
Meanwhile prepare the icing by heating the butter, cocoa powder, and milk in a medium-sized saucepan over medium heat. Whisk together until melted.
Once everything is melted and combined, remove the pan from the heat and whisk in the powdered sugar.
Spoon the warm icing over the top of the cookies.
When the cookies have cooled completely and the icing has set, serve. Enjoy!
How long are Texas sheet cake cookies good for?
You can store these cookies in an airtight container in the fridge or at room temperature for up to 4 days. I recommend using a piece or parchment or wax paper between cookie layers if needed, to help prevent the icing from sticking to other cookies.
Can I freeze frosted chocolate cookies?
Yes these cookies can be placed into an airtight container and frozen for up to 3 months. If layering them within a container add a piece or parchment paper or wax paper between cookie layers so that the icing doesn't stick to other cookies within the container. This makes it more convenient to grab and go when you want a treat.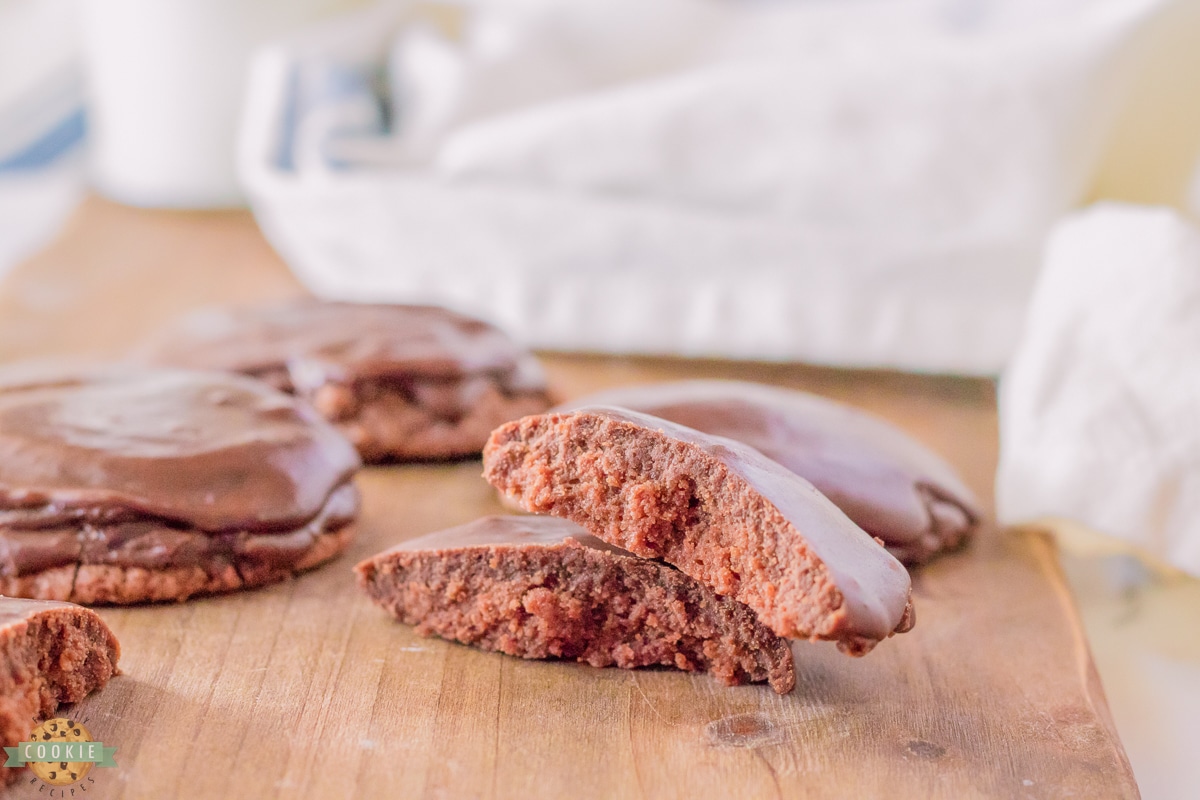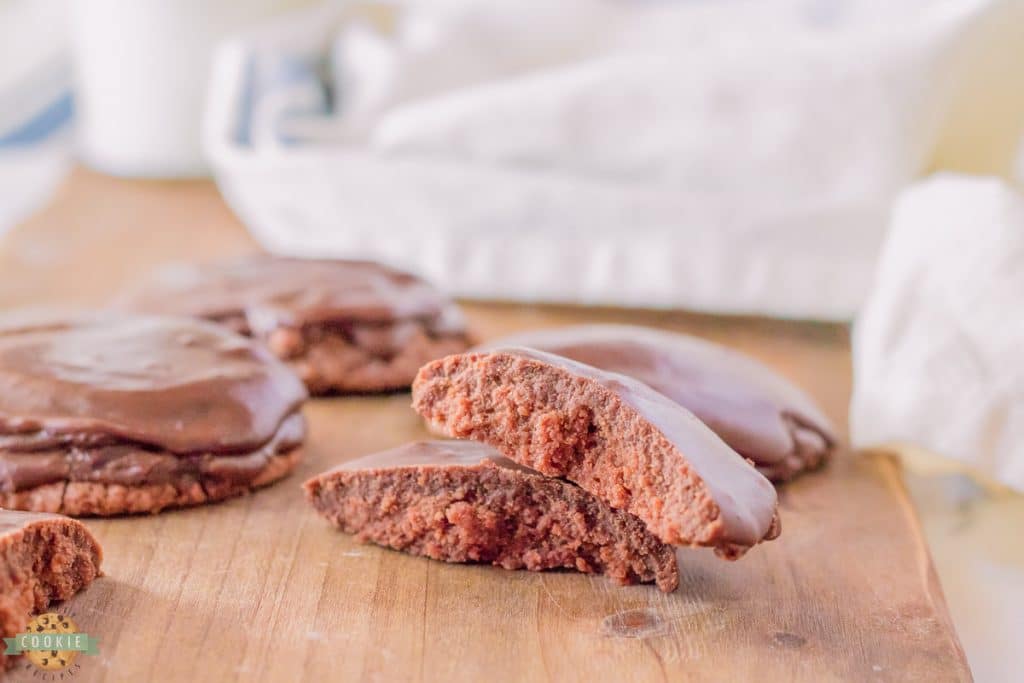 Looking for more delicious chocolate cookies recipes? Check out these delicious ideas!

Have you ever done a Color Run?! We love them! Yes, they're beyond messy, but that's part of the fun!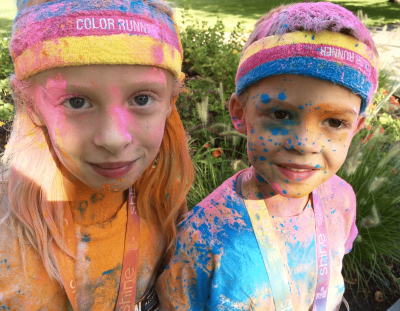 This Texas sheet cake cookie recipe is going to be your favorite go-to for your next chocolate craving fix or party. Make them for yourself or for a ground of friends and watch how fast they disappear.