Chocolate chip macadamia nut cookies are soft & chewy cookies loaded with sweet chocolate and nuts! These Coconut Macadamia Nut Cookies are perfect for chocolate chip lovers who want to try something a bit different.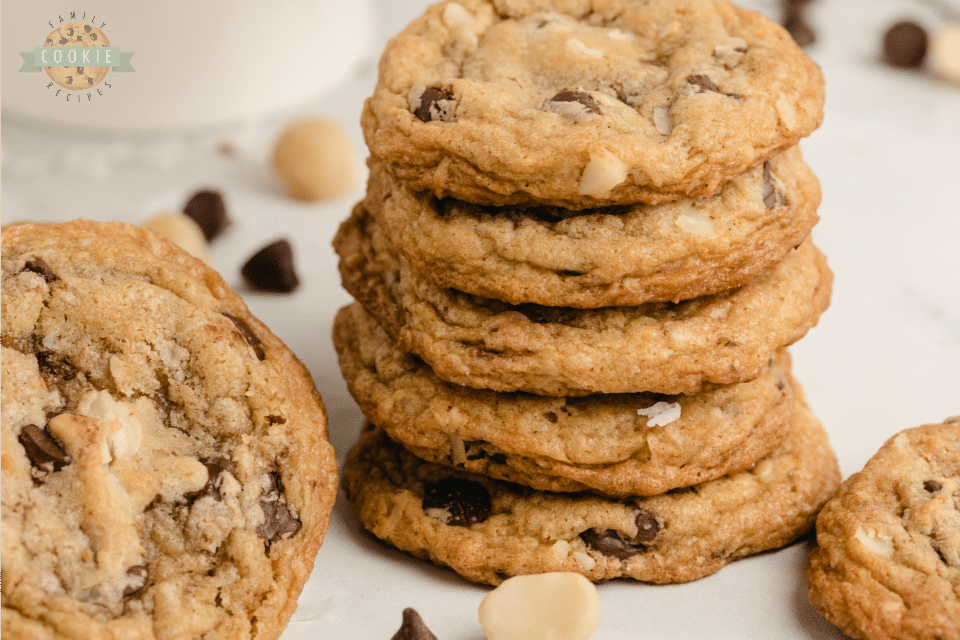 You're going to love this macadamia nut chocolate chip recipe. It's soooooo good! While it doesn't give you a whole lot of cookies like other recipes may do, the dozen or so that it does give you are large, puffy, and amazing! You may eat more than 1 at a time, but that's a totally acceptable way to enjoy these hefty cookies.
Making Coconut Macadamia Nut Cookies
Despite the fancy sounding ingredients in this cookie, it actually isn't much different than your traditional chocolate chip cookie recipes. You just toss in chopped nuts and coconut, well of course, then there's the bread flour thing. This cookie recipe can be done with regular flour or bread flour- use what you have on hand!
What's the Difference Between Regular Flour and Bread Flour?
Protein. Regular flour has a lower level of protein, enough so that when you use bread flour for recipes you instantly get a higher rise, nicer chew and whatever you use it for gets a lot of gluten goodness inside. This is why bread flour is preferred for foods like bagels and pretzels, but all purpose flour can be used as is or with some added vital wheat gluten to increase the protein content.
How Do You Cut Macadamia Nuts for Cookies?
Lay your nuts out on a cutting board and with a sharp chef knife in one hand, slice through them giving you different sized chunks of nuts for your cookies. You want there to be some larger pieces as that's what helps to make the cookie awesome.
Coconut Macadamia Nut Cookies Ingredients
Here's what you'll need:
-butter: I use real salted butter!
-all purpose flour: you can also use bread flour if you'd like
-salt & baking soda
-granulated sugar & brown sugar
-1 whole egg + 1 egg yolk

-milk
-vanilla extract
-semi sweet chocolate chips
-1 cup shredded coconut (toasted or plain)
-1/2 cup macadamia nuts, loosely chopped (you want nice, big chunks)
How to Make Coconut Macadamia Nut Cookie
Preheat your oven to 375F degrees.
In a large mixing bowl cream together the butter and sugars until creamy and smooth while using an electric mixer.
Add in the eggs, vanilla, and milk. Continue to mix to combine while slowly adding in the flour, salt, and baking soda until everything is well combined.
On low speed, stir in the chocolate chips, coconut, and nuts.
Using a 2″ cookie scoop, spoon the dough out and onto a parchment lined cookie sheet. You can fit 6 cookies per sheet. Stick the tray in the freezer for 10 minutes.
After the dough has been chilled, bake the cookies for about 15 minutes, checking the cookies after 10 minutes, and then rotating the tray to ensure even browning.
If you opt to make the 1″ cookies, chill about 5 minutes and then bake for about 10 minutes.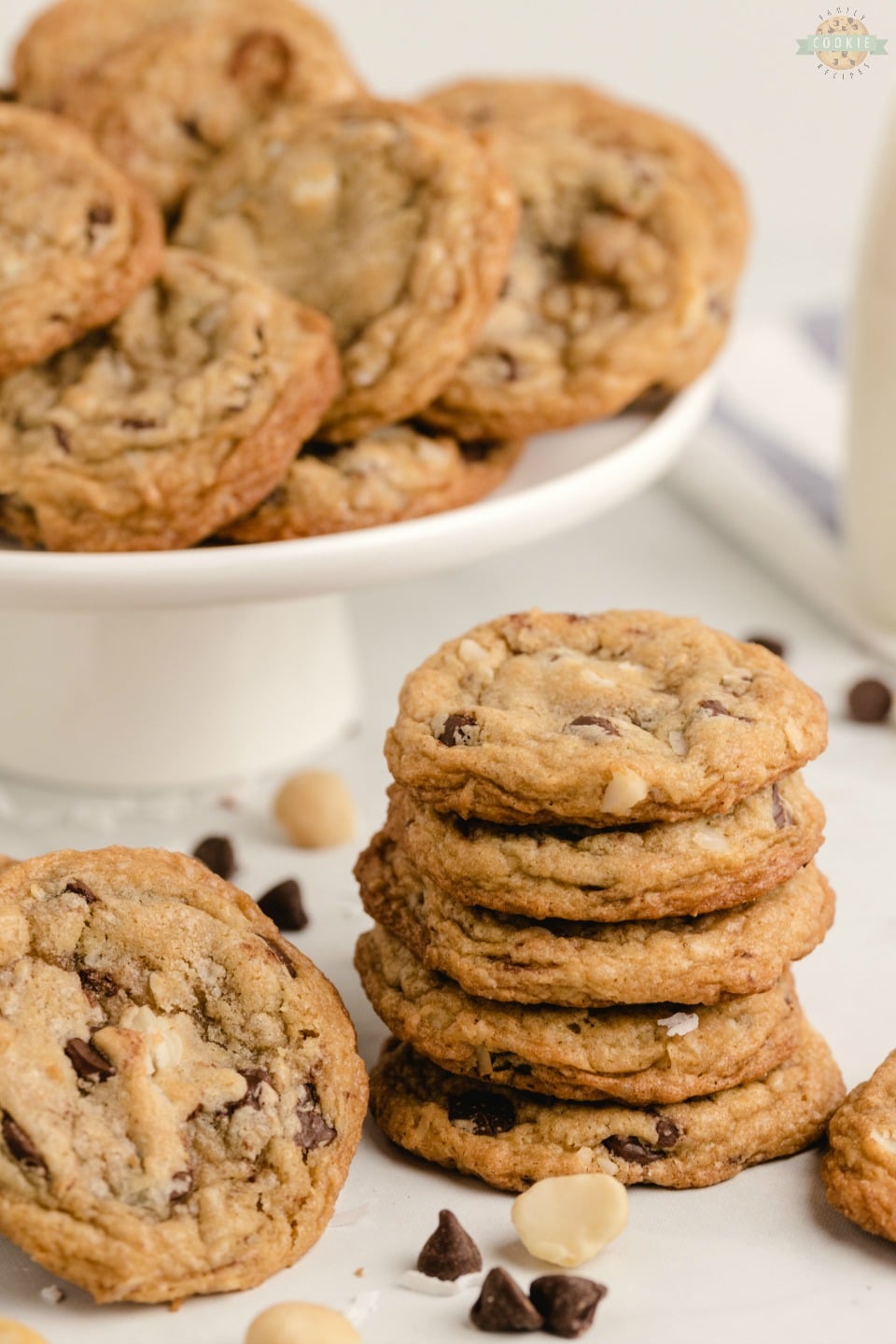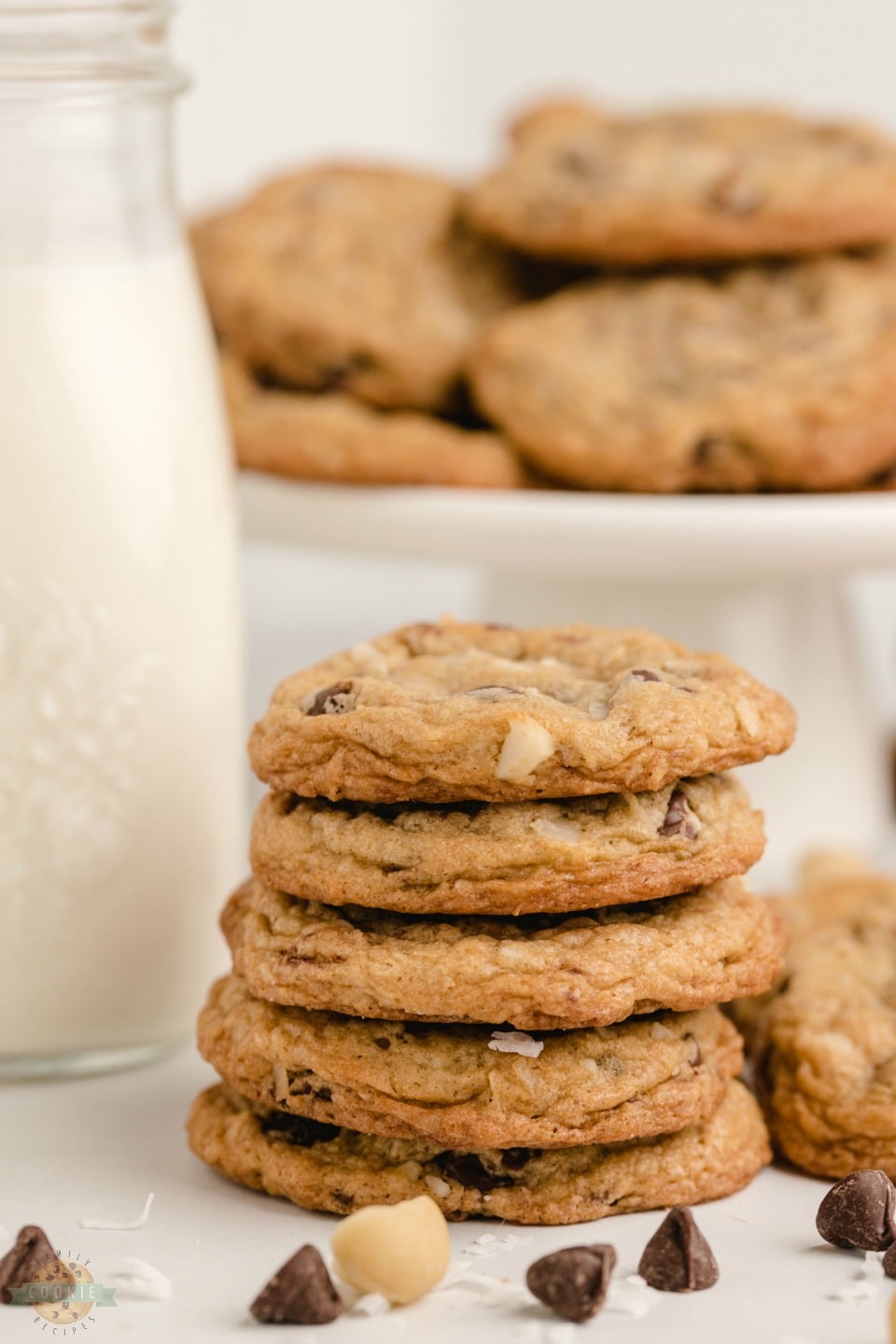 Can You Freeze Coconut Nut Cookies?
Yes, you could freeze these cookies if you wanted to extend their shelf life. To freeze them I recommend letting them cool completely before individually wrapping in plastic wrap and then storing in an airtight container. This way when you want to eat one all you have to do is grab one from the container and place it on the counter for about 30 minutes to thaw. They can last up to 3 months in the freezer.
Should I use sweetened or unsweetened shredded coconut?
That choice is completely up to you. A sweeter coconut will definitely help to give a little extra sweetness to this cookie but unsweetened could be a great balance between the natural sweetness already in this cookie recipe. Pick and choose the one you think will be best or try the recipe twice with both so you can know for sure!
Other awesome cookie recipes you're going to love!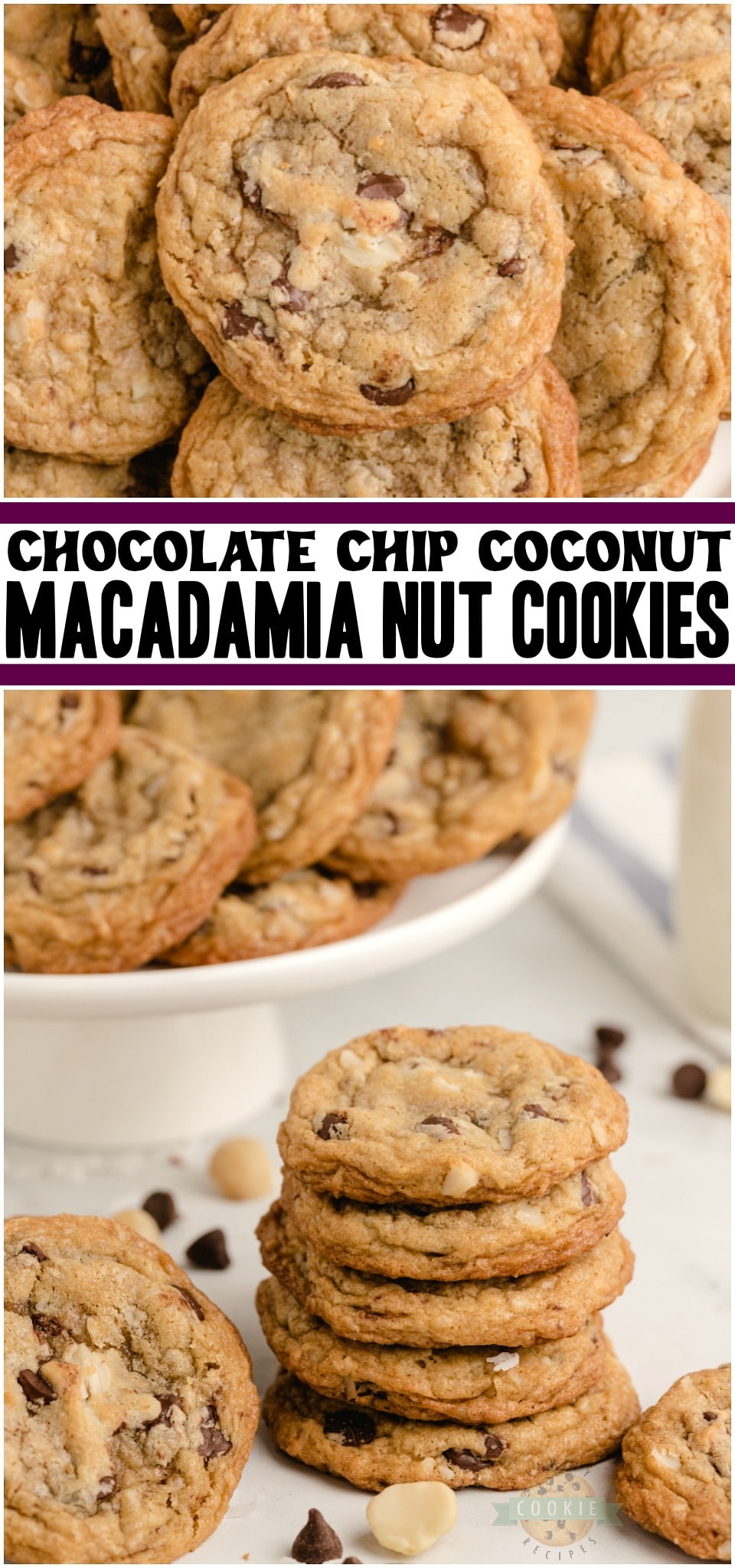 Highlighting my cute baby today. Except…wait a second, he's not quite a baby anymore! I always tell the kids he's MY baby, so I can still call him that. You know, he's our only child that took us for quite the surprise. We planned our 4 other children meticulously but our cute A came out of nowhere!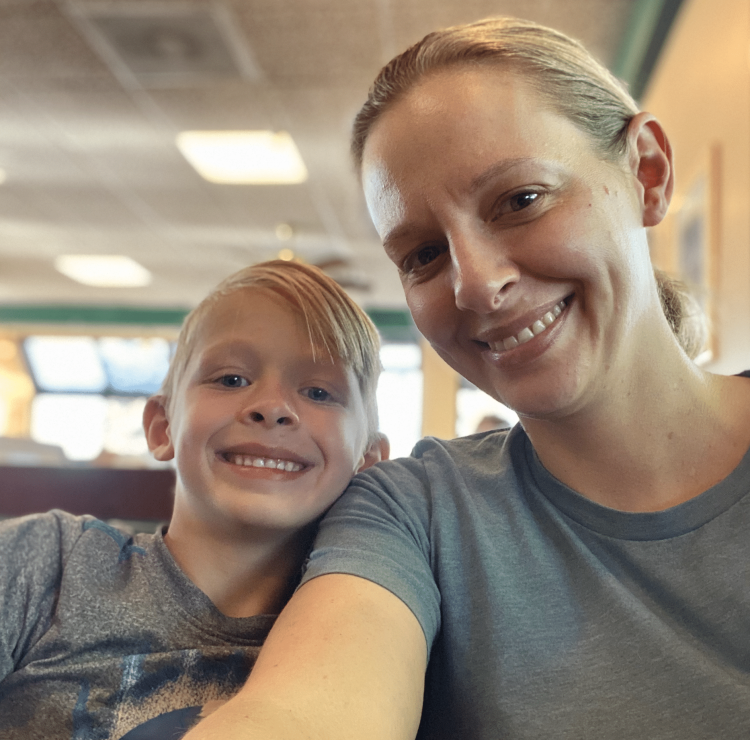 He's starting 1st grade this year and while I'm SO thrilled for him (he's been waiting a long time for this!) I'm also kind of sad. What is it going to be like to be at home, by myself all day, every day?! I'll let you know come August!
This Coconut Macadamia Nut Cookie recipe is one you're going to want to keep forever. With such a flavor packed cookie like this, you know you're going to love it! Chocolate chip macadamia nut cookies are soft & chewy cookies loaded with sweet chocolate and nuts! These Coconut Macadamia Nut Cookies are perfect for chocolate chip lovers who want to try something a bit different.