Easy Vanilla Meringue Cookies made with just 5 ingredients that you probably already have in your pantry! Simple gluten free meringue cookie recipe flavored with vanilla extract for a sweet, crisp and chewy treat.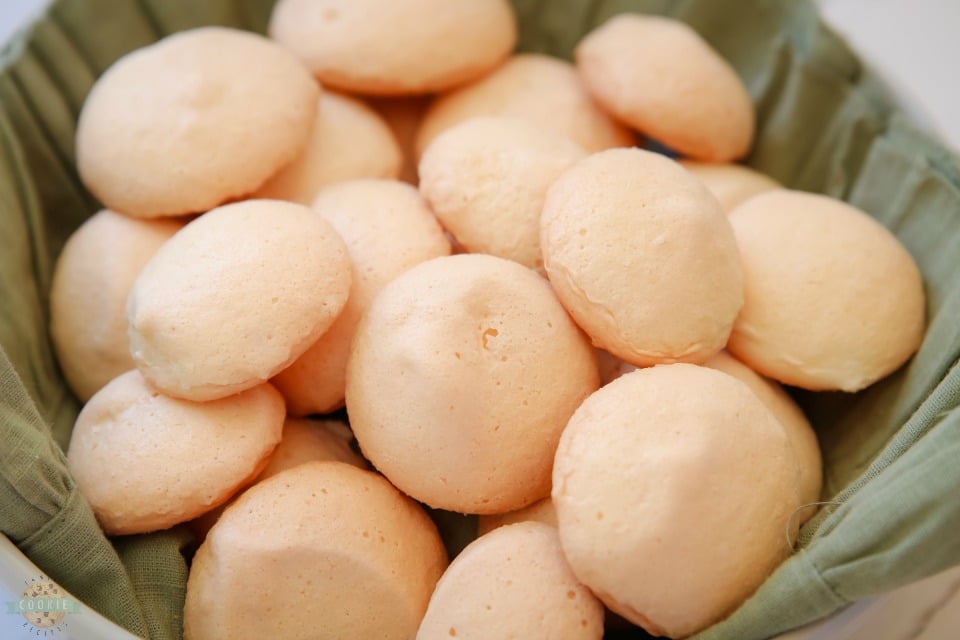 Vanilla meringue cookies are a delicious cookie treat that looks fabulous and elegant (but is really easy to make!) With an electric mixer doing most of the work you can simply wait and enjoy crisp, chewy, and delicious flavored meringue cookies.
These meringue cookies are a simple and easy to follow recipe that I am sure you will enjoy as much as we have. They look so beautiful once baked and really make an impression at parties. With their flourless mounds of baked egg whites, you wonder how they can be a cookie, but cookies come in many shapes and sizes and these great gluten free cookies are something everyone can enjoy.
Making Vanilla Meringue Cookies
These are meringue cookies without cream of tartar and are simply divine. With theses vanilla flavored meringue cookies recipe making close to 20, you can have enough to share. I won't judge you if you choose not to share though! Sometimes things just taste too good. 😉
Are Meringue Cookies Gluten Free?
Yes, meringue cookies do not require any flour, so they are gluten free. The cookie is primarily made from egg whites, powdered sugar and cornstarch.
Why do meringue cookies crack?
Meringue cookies crack is they cool down too quickly. To help avoid this, let them cool on the baking sheet or in a cracked oven after it's been turned off.
How do you know when meringue cookies are done?
When the baking time has finished you can check to see if your cookies are done by trying to lift them off of the baking sheet. If they pop right up without any trouble or sticking, then they're ready. If they stick, you'll want to bake them for a few minutes longer.
Vanilla Meringue Cookies Ingredients
Here's what you'll need to make meringue cookies:
-2 egg whites
-1/2 cup powdered sugar, sifted
-1 tablespoon cornstarch, sifted
-1 teaspoon white vinegar
-1/2 teaspoon vanilla extract
How to Make Vanilla Meringue Cookies
Preheat the oven to 300°F and line two baking sheets with nonstick parchment paper.
Whisk the egg whites in a clean bowl, using a hand-held electric whisk, until very stiff. (You can use a stand mixer instead!)
Pour the powdered sugar and cornstarch in a strainer and shake over the bowl, releasing a little at a time, whisking until the meringue is very stiff.
Mix in the vinegar and vanilla extract. Using a medium cookie scoop, mound mixture on to the prepared baking sheets.
Bake for 30 minutes. Cool on the baking sheets, then remove them from the paper with a metal spatula. Yields about 20 cookies. Store in an airtight container on the countertop.
Using a metal spatula, remove them from the paper. I think meringue cookies need to sit at least a few hours, even up to a day, before they taste the best.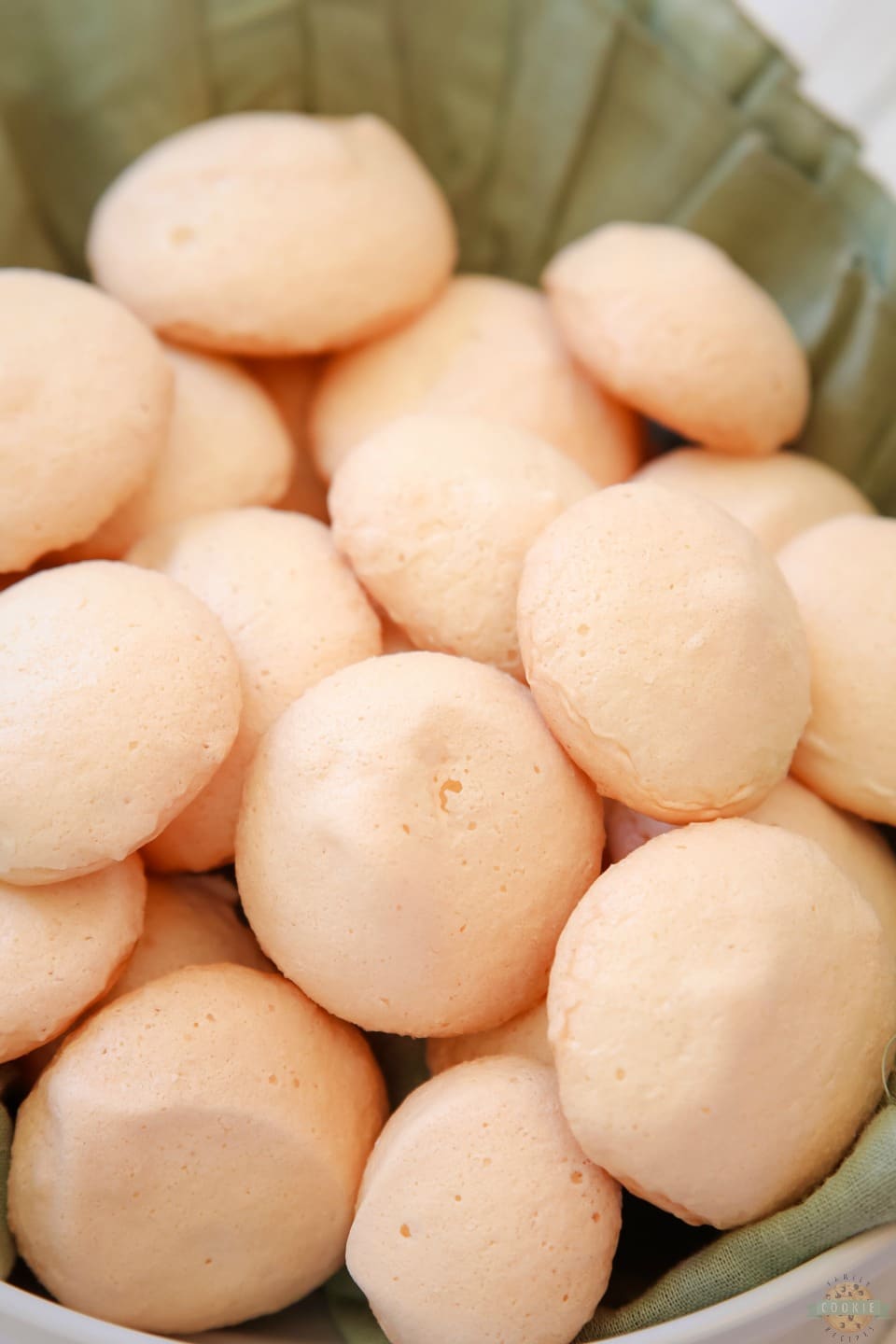 Don't I need cream of tartar for meringue cookies?
Usually yes, but this recipe is special. Thanks to the acidity of the vinegar and the other ingredients in this recipe we can create meringue cookies without tartar! The acids are what help to make sturdier meringues and having an acidic base is very important in creating the perfect meringue cookie.
Can you store meringue cookies in the fridge?
You don't need to keep them in the fridge. You can keep them in an airtight container at room temperature for up to 3 weeks. That should be plenty of time to eat these delicious sweets.
Can I freeze meringue cookies?
If you need more time to devour these tasty morsels then go ahead and freeze them in an airtight container for up to a month. Any longer than that and they'll crack. For best storage solutions I recommend placing them in an airtight container, layered and with parchment paper between each layer.
Also important note- Don't let them absorb too much moisture as they thaw. Meaning leave them on the counter uncovered in a room that isn't too humid to thaw. It's easy to do this by just placing them on a plate and just waiting a few minutes.
Check out these other awesome cookie recipes that you're going to love!


My youngest daughter recently turned 8 and in our church, that's when you get baptized! While of course trying to help her prepare for baptism spiritually, I'll admit a large portion of the preparation for this girl was centered around what she was going to wear. She literally wanted to look like a princess! And, being as she's my youngest daughter, I tried to make her dream happen. Within limits of course! I drew the line at a tiara and petticoat!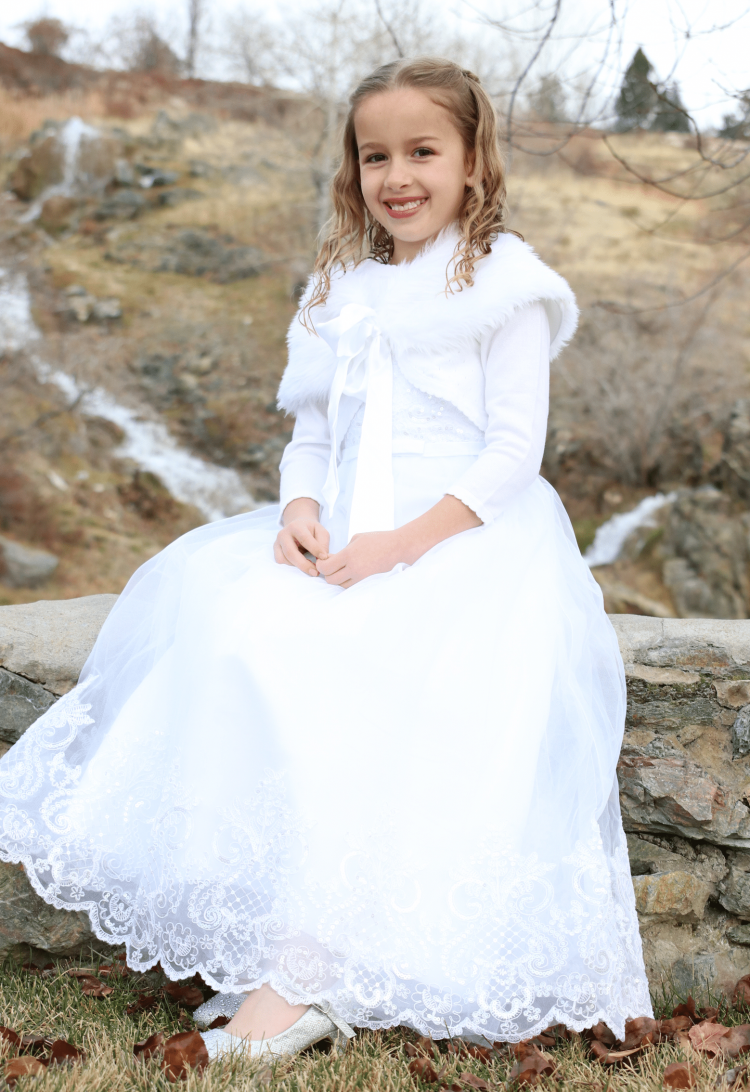 Funny enough, my mom was all for the petticoat and my sister-in-law showed up to the baptism with a tiara. It was a lovely day spent with family.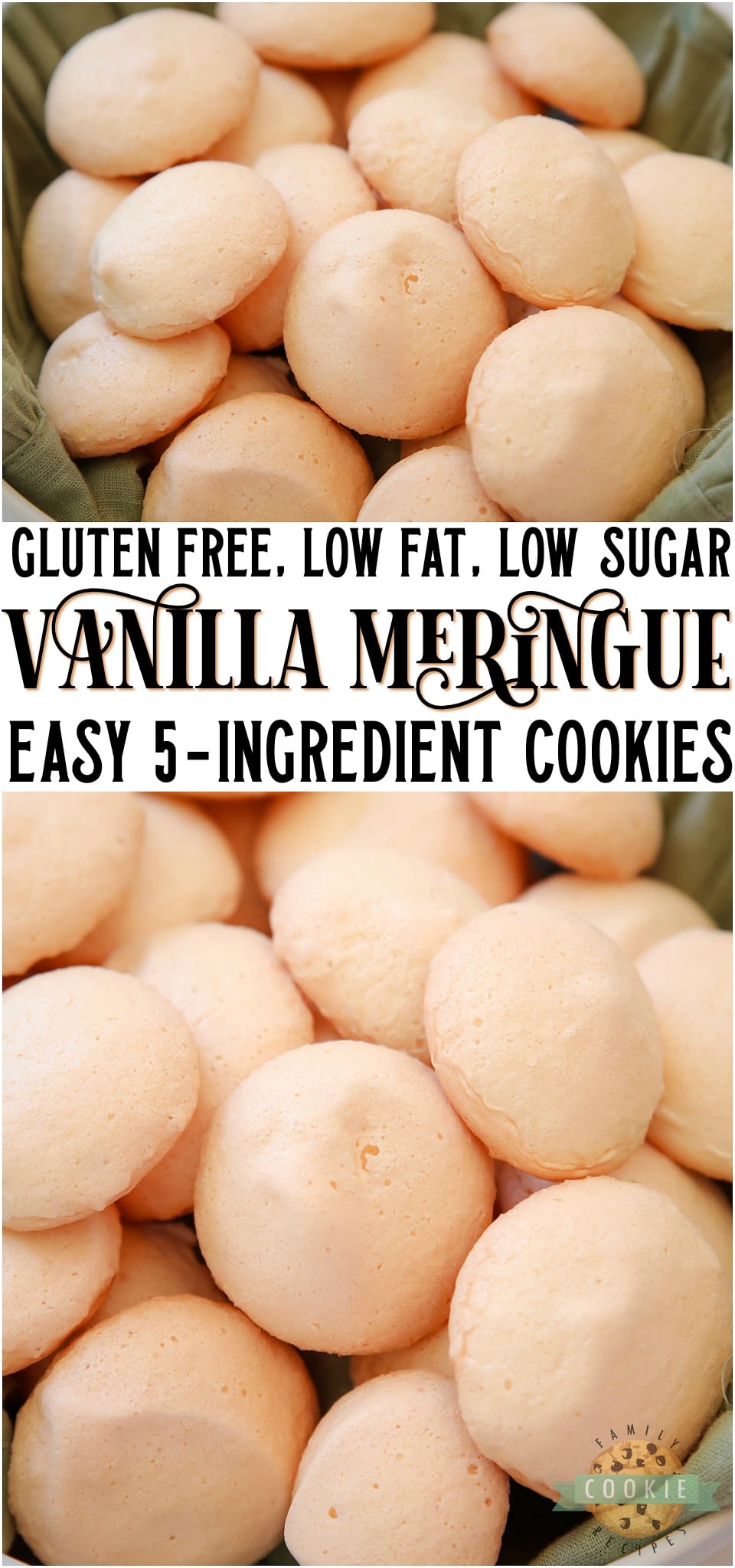 These vanilla flavored meringue cookies are a delicious and airy dessert you'll want to keep to yourself. They taste so great you may find yourself eating the entire batch! Easy Vanilla Meringue Cookies made with just 5 ingredients that you probably already have in your pantry! Simple gluten free, low fat, low sugar meringue cookie recipe flavored with vanilla extract for a sweet, crisp and chewy treat.