Copycat Chick-fil-A cookies are soft & chewy chocolate chip made even better than the restaurant! Double chocolate chunk cookies that everyone loves!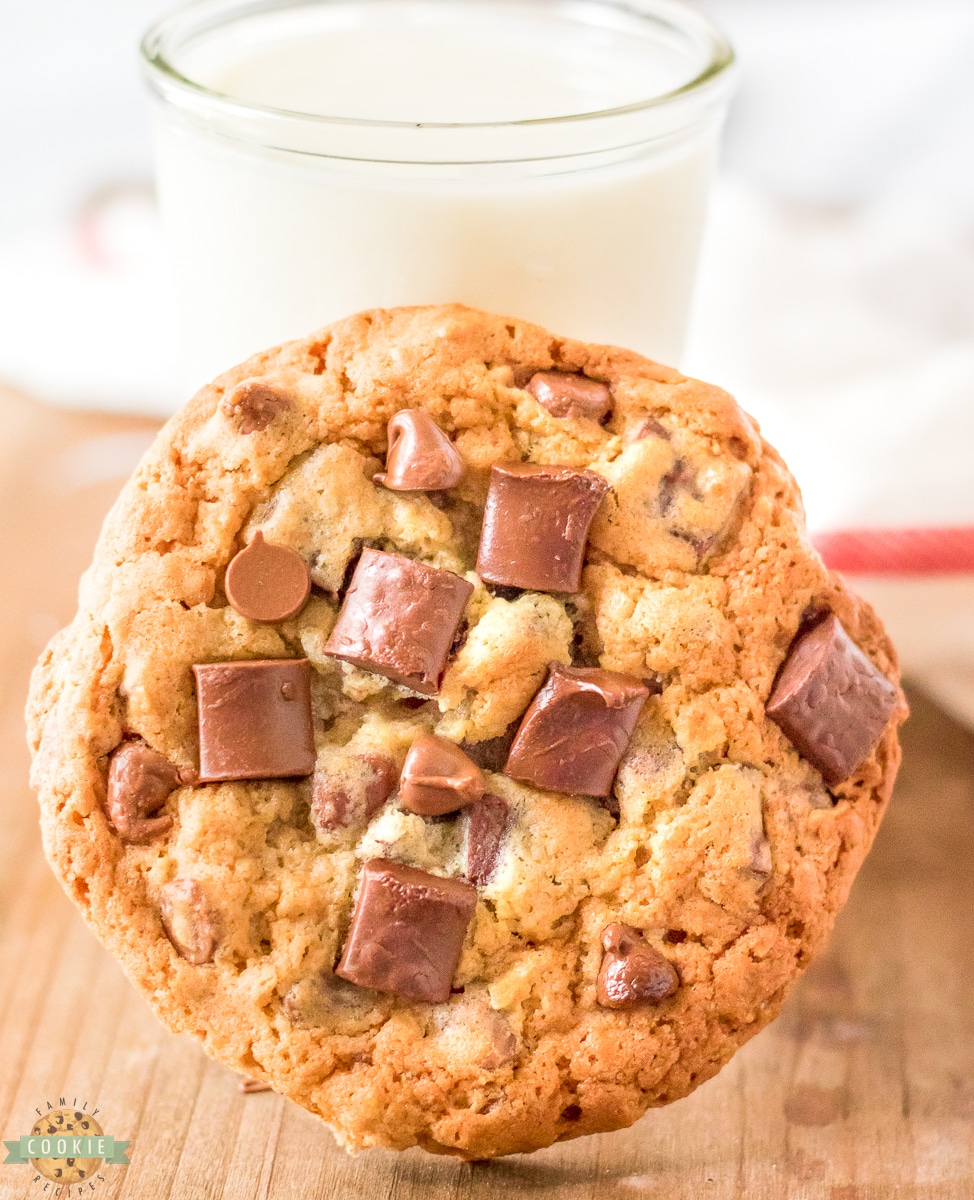 This cookie recipe is as simple as it is fun. Made with just a few ingredients it's a pretty basic cookie, but tastier. Something about the way the chocolate chunks and oats harmonize together in every cookie just makes it a unique blend meant to satisfy those tastebuds.
What Are Chick-fil-A Cookies?
If you've ever been to Chick-fil-A then you probably already know about their cookies. They're packed with chocolate chips and chunks as well as oats to give you an indescribably delicious treat with every bite. We're recreating those in this Chick-fil-A cookie recipe (well, copycat recipe anyways).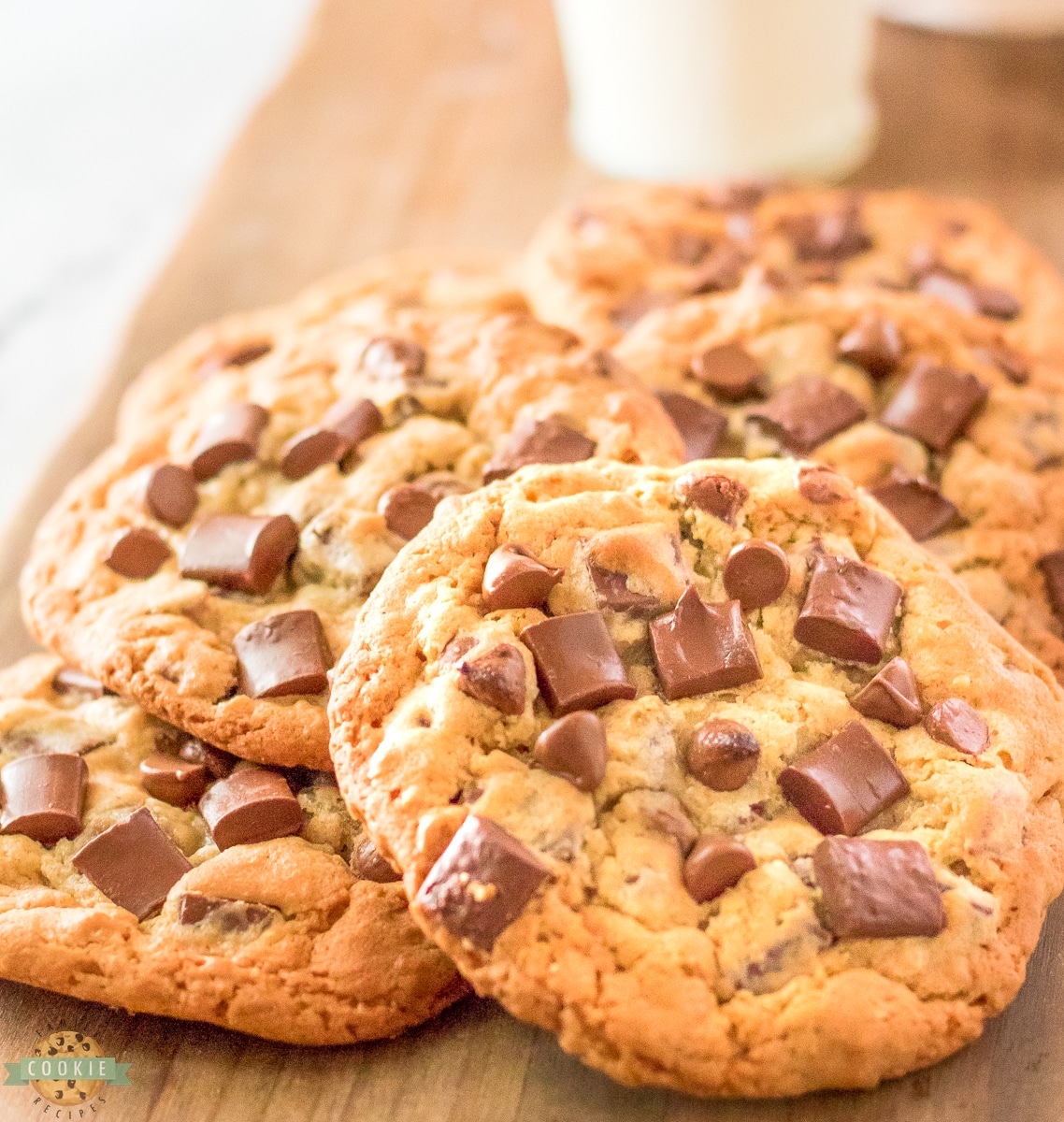 Chick-fil-A Cookie Ingredients
-Flour: The base of the cookie dough is 2 ½ cups of all-purpose flour.
-Oats: You will need ¾ cups of quick-cooking oats to make the cookies nice and chewy.
-Leavening agents: Use 1 teaspoon of baking powder and ½ teaspoon of baking soda to help the cookies puff up as they bake.
-Sugars: To make the cookies sweet and chewy use 1 ⅓ cups of brown sugar and ⅓ cup of granulated white sugar.
-Eggs: 2 eggs will help to bind the dough together well so that the cookies don't crumble.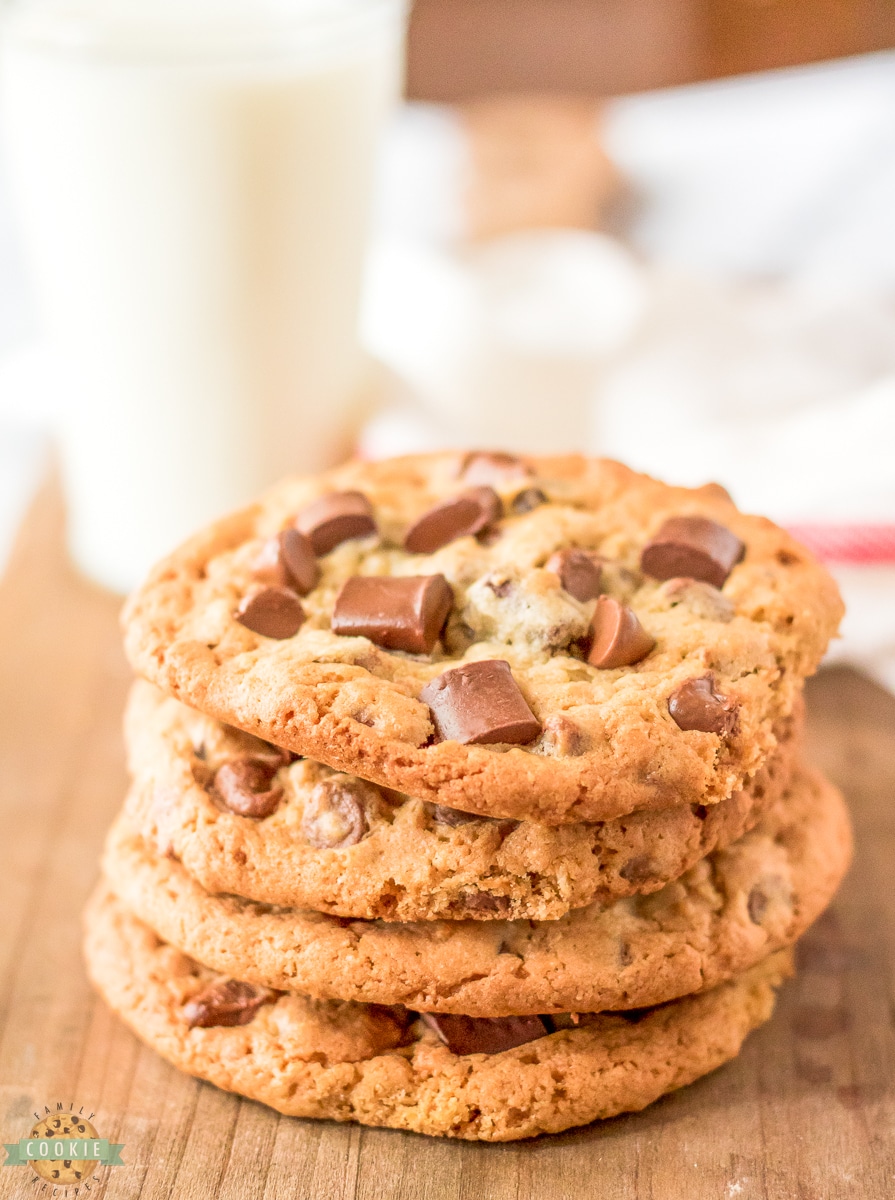 -Crisco: ½ cup of Crisco shortening will help to add fats to the dough without changing the consistency. You can use plain or butter flavored.
-Butter: Use ½ cup (one stick) of room temperature unsalted butter to give the cookies fats needed to be rich in taste.
-Honey: 2 tablespoons of honey will help to add a depth of flavor and sweetness.
-Vanilla: Use 2 teaspoons of vanilla extract to help flavor the cookies well.
-Chocolate: To pack these cookies with chocolate flavor you will want to use 1 ½ cups each of milk chocolate chips and chocolate chunks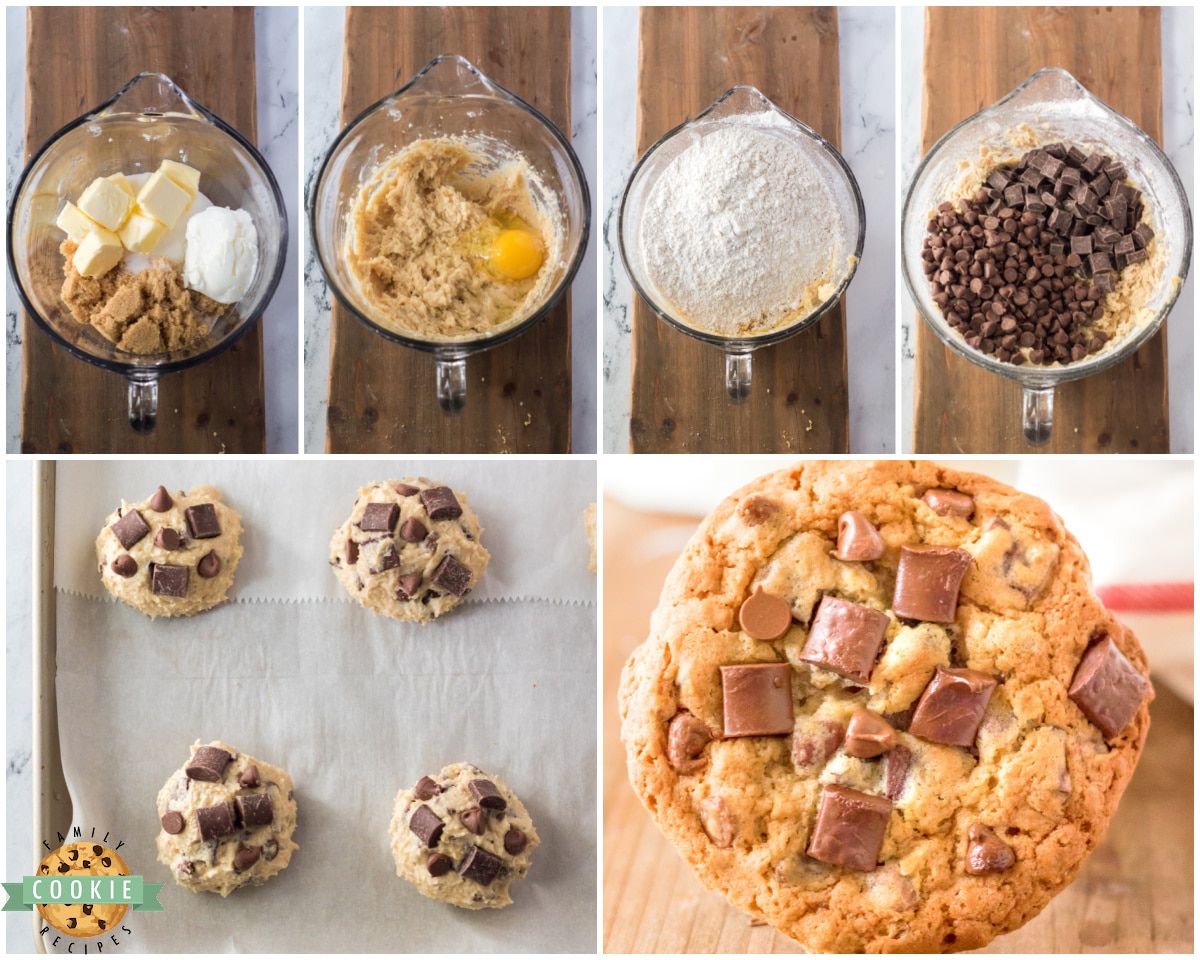 How to Make Chick-fil-A Cookies
Preheat your oven to 350 degrees F and line your baking sheets with parchment paper.
Combine the flour, oats, baking powder, baking soda, and salt in a medium-sized mixing bowl.
In another bowl cream together the sugars, shortening, butter, honey, and vanilla with an electric mixer.
Add in the eggs and then mix again.
Add in your dry ingredients and mix until just combined.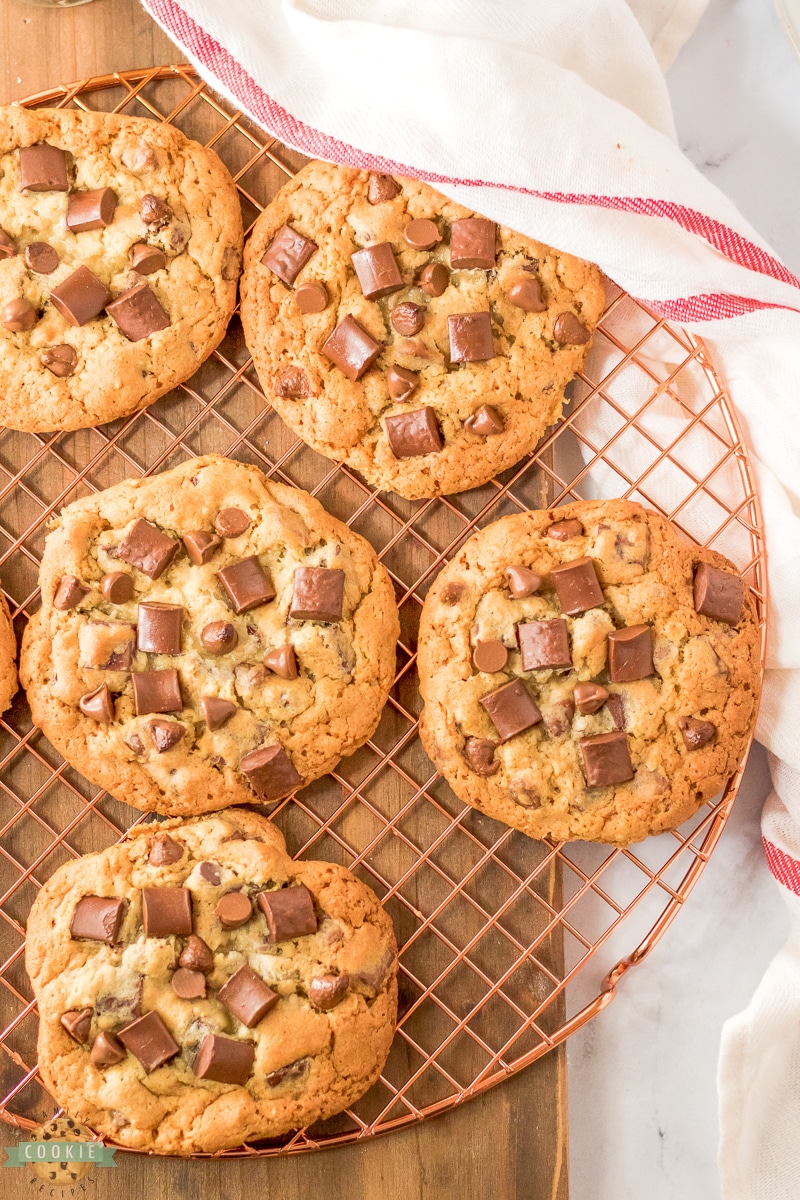 Stir in 1 cup of chocolate chips and 1 cup of chocolate chunks.
Scoop out the dough in 1 1/2 – 2 tablespoon-sized dough balls.
Place the dough 2-3 inches apart on the prepared cookie sheets.
Distribute the remaining chocolate chips and chunks onto the tops of the cookie dough balls.
Bake in the oven for 11-13 minutes or until the cookies are just set and starting to look brown.
Cool on the baking sheet for 5 minutes before removing them to a wire rack to cool completely. Enjoy!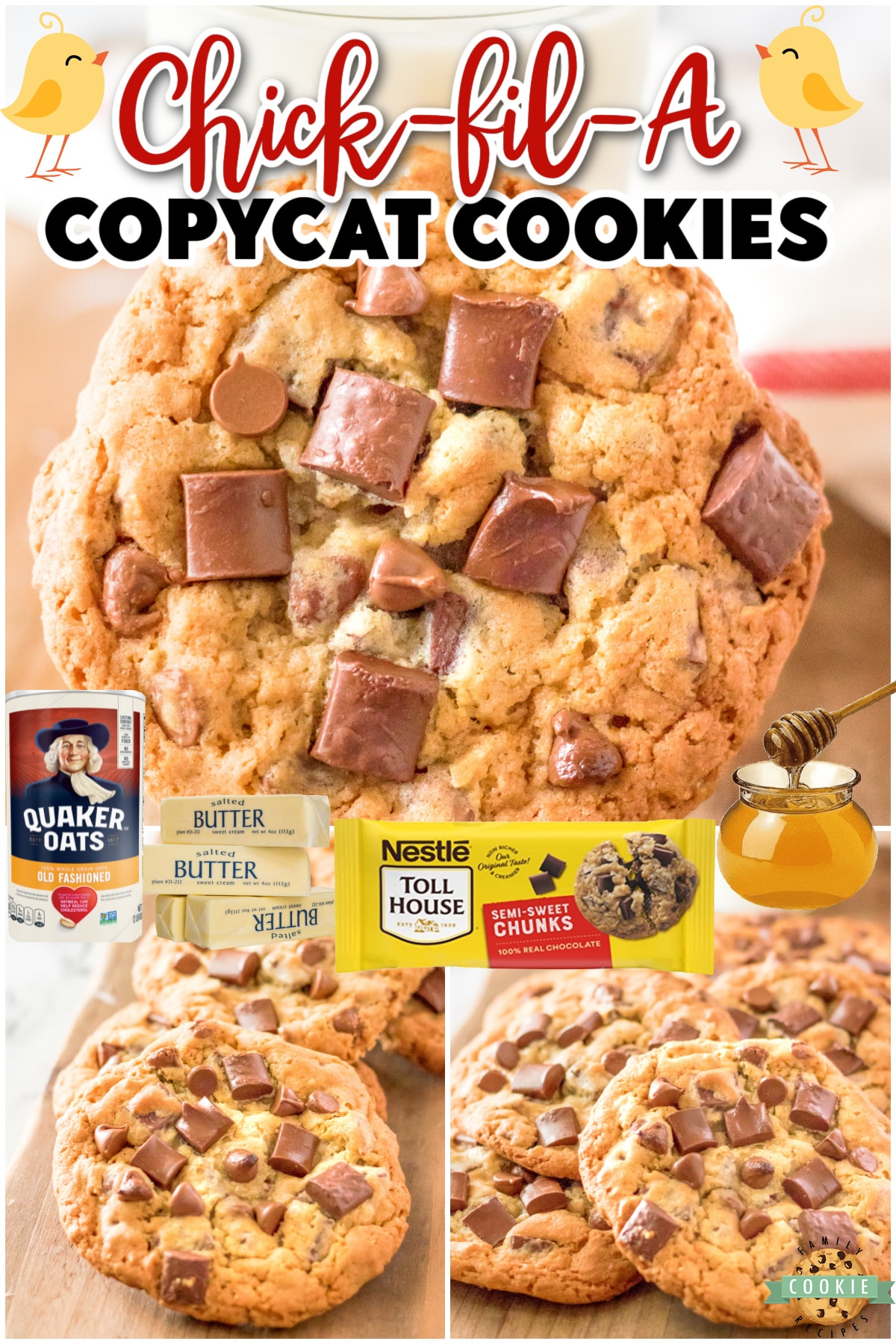 Do I have to chill cookie dough?
This cookie dough does not require any chilling because the mixture is a great consistency as-is. While you can chill the dough if desired (like making ahead for a nice occasion or something) you'll want the dough closer to room temperature before actually baking. So take out the chilled dough 30 minutes prior to baking. The dough can chill for up to 24 hours in a covered bowl in the fridge.
How long are copycat Chick-fil-A cookies good for?
These cookies are good for up to 4 days if kept stored in an airtight container at room temperature. You can also freeze them for up to 3 months in an airtight container if desired.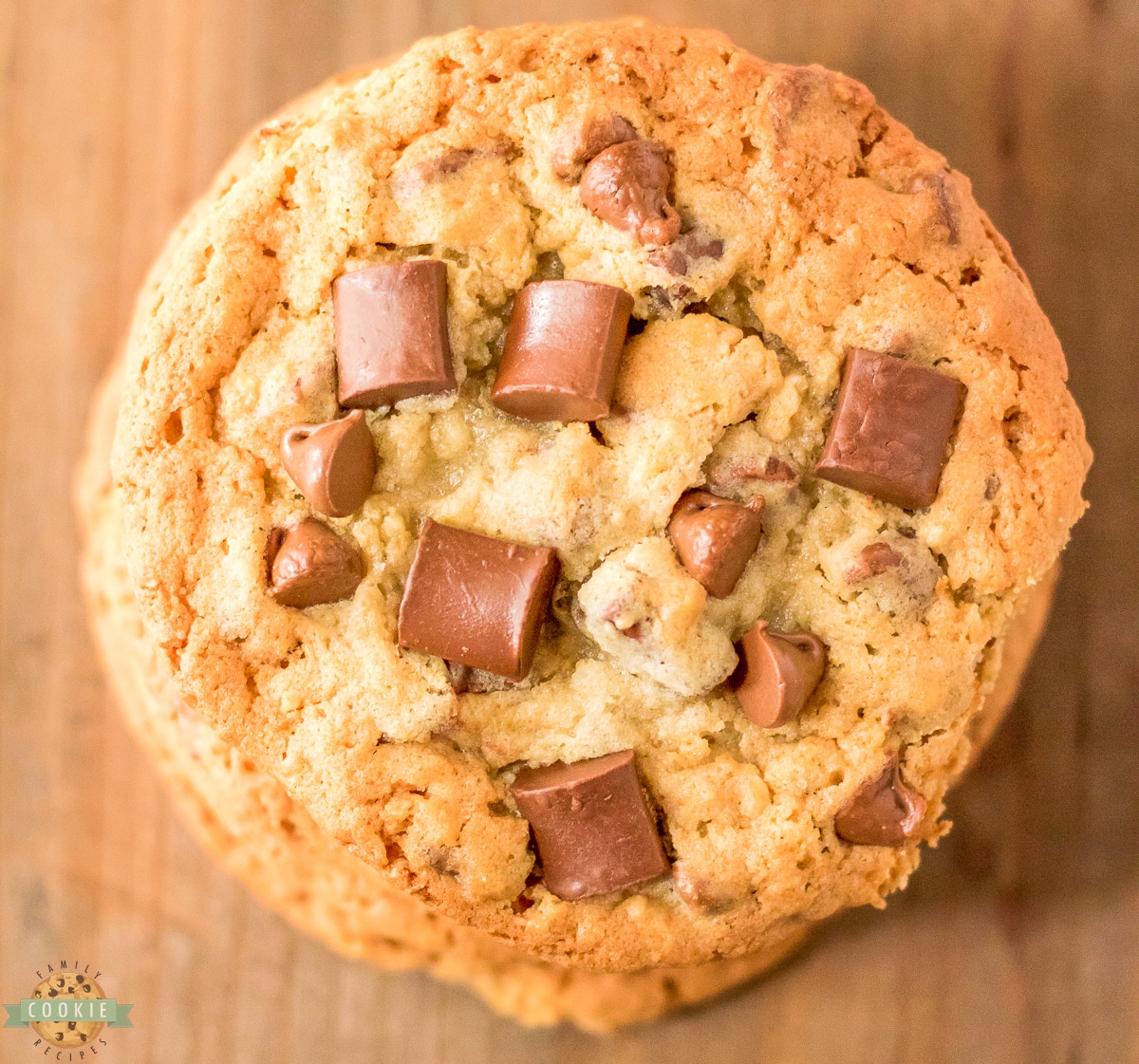 Check out these other great chocolate chip cookie recipes you're going to love!

It's CRAZY HAIR DAY! And apparently also crazy sock day, all rolled into one. I miss these days! My kids are too cool to dress silly for school now. Maybe once they get to high school- jr high is rough!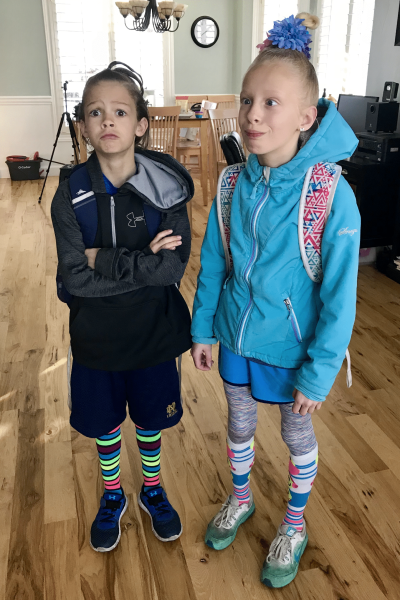 This Chick-fil-A copycat cookie recipe is one to treasure forever. Made with chocolate chunks, chocolate chips, oats, and honey, these cookies taste exactly like those warm cookies you can buy in store but without actually having to drive there. Convenience and deliciousness are only a few minutes away.