Peppermint Chocolate Chip Cookies made with vanilla pudding mix, crushed candy canes and peppermint extract. Soft and chewy cookies that are perfect for the holidays!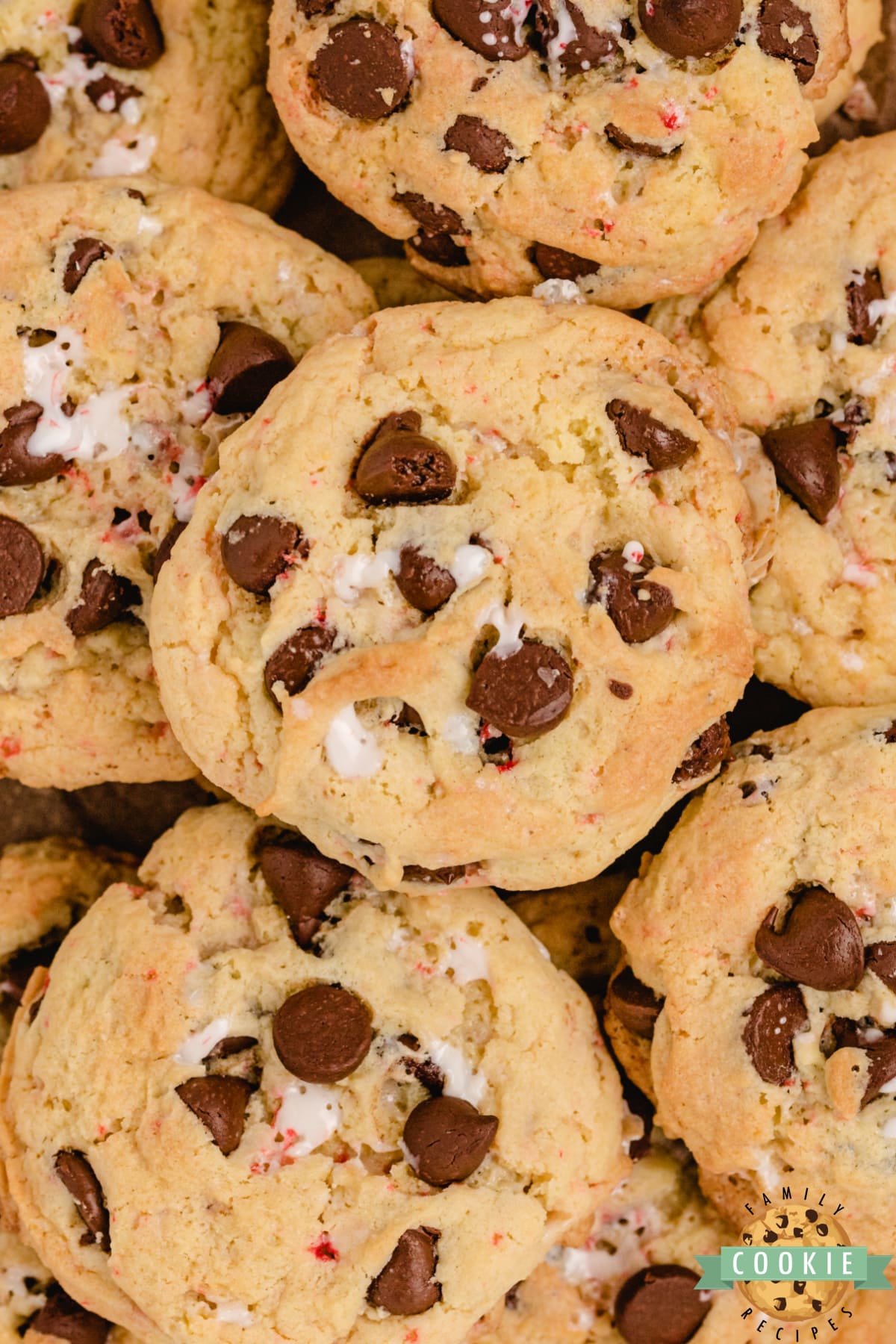 It's no secret that we really like chocolate chip cookies. I make a lot of desserts but nothing seems to hit the spot better than a warm Chocolate Chip cookie. That being said, I love trying variations on this classic favorite. This peppermint version is absolutely incredible and perfect for the holiday season.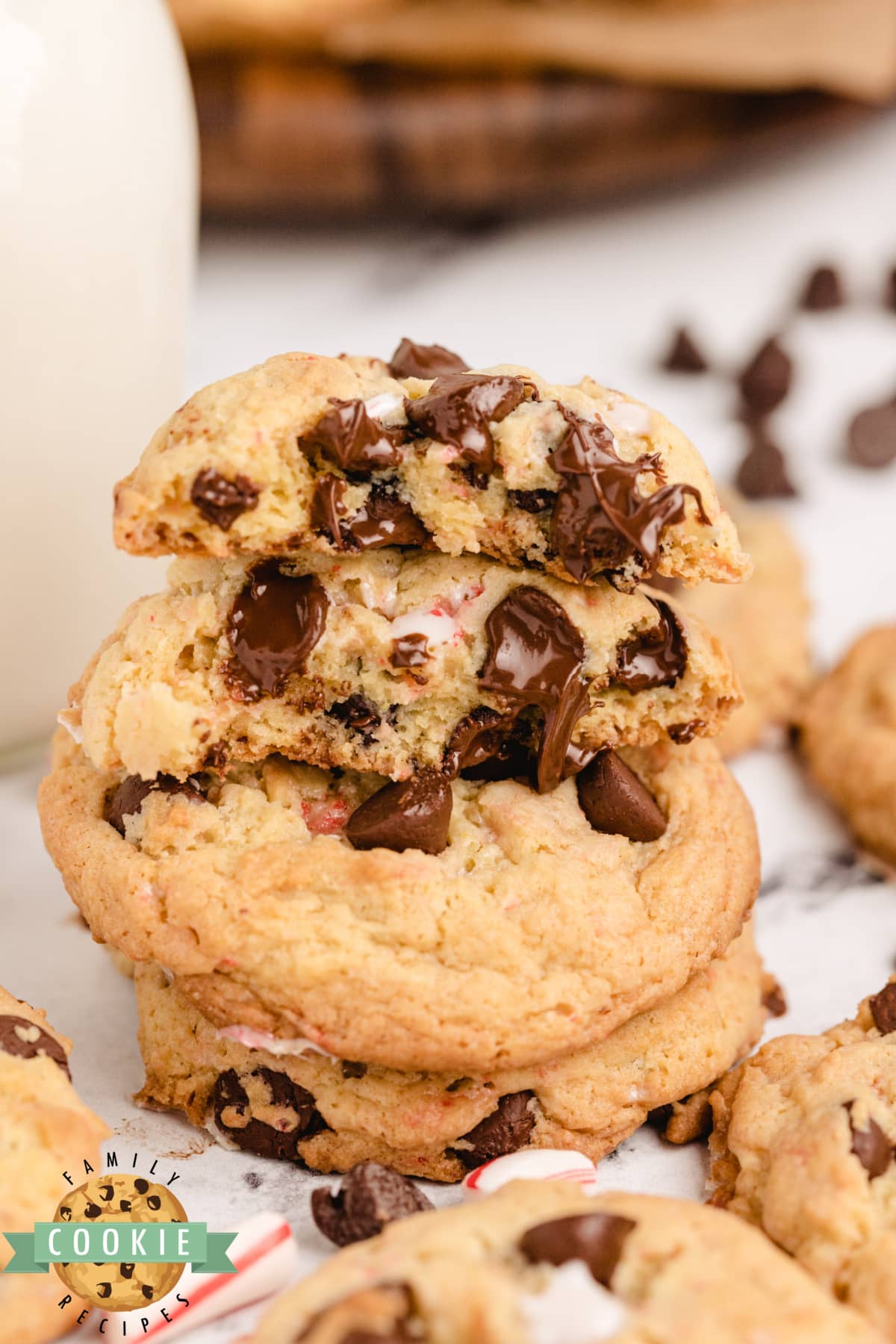 PEPPERMINT CHOCOLATE CHIP COOKIES
Peppermint Chocolate Chip Cookies are made with crushed candy canes, peppermint extract and semi-sweet chocolate chips. The sour cream and vanilla pudding mix in the cookie recipe add the perfect flavor and texture and makes the cookies so soft and chewy.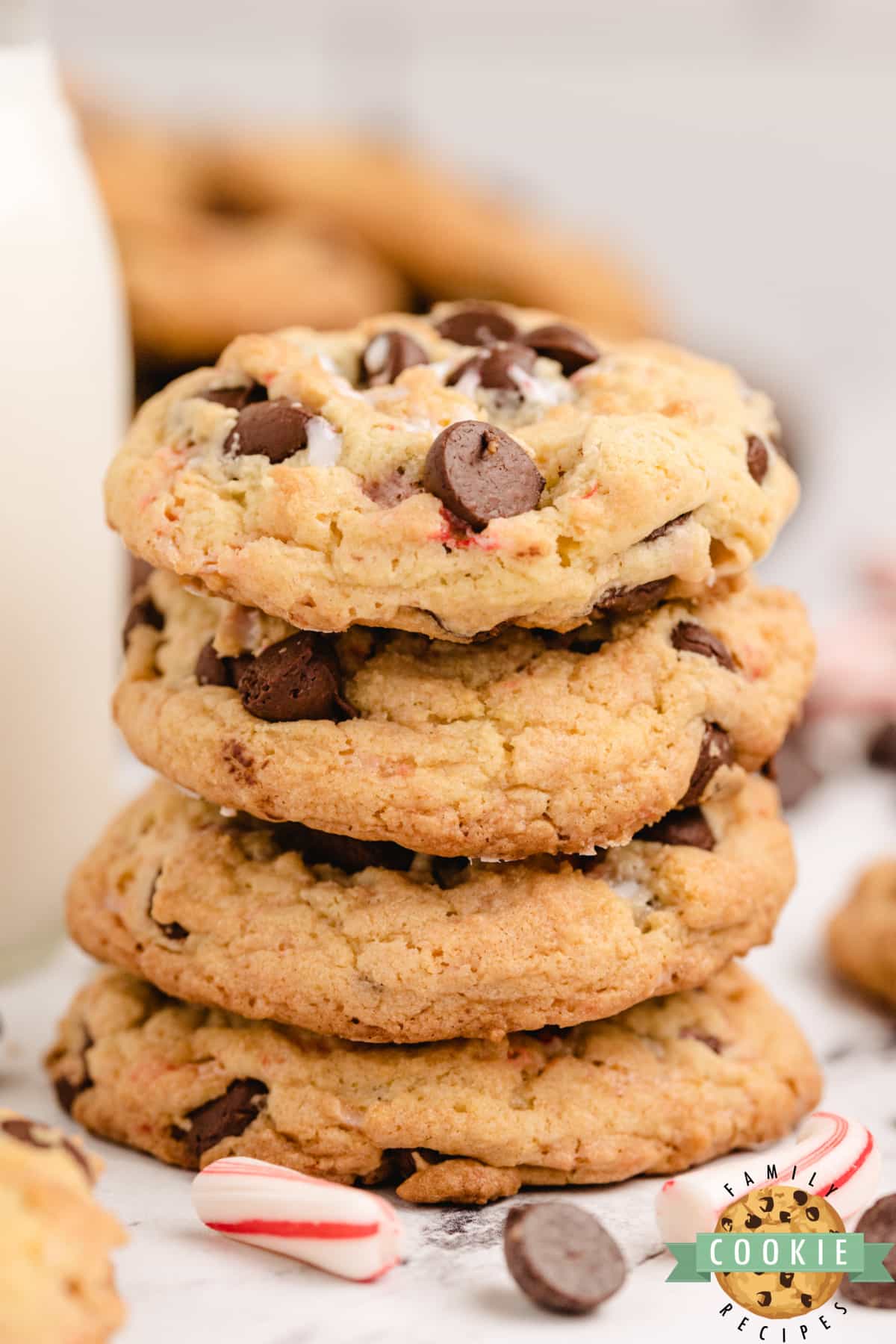 HOW DO YOU MAKE PERFECT CHOCOLATE CHIP COOKIES?
Making Chocolate Chip cookies is easy! Here are a few tips to getting perfect cookies every time!
Do not melt the butter! The butter needs to be softened (at room temperature), but using melted butter will ruin the cookies.
Spend a little extra time when you mix the butter and sugars. Creaming them together for 2-3 minutes will improve the consistency of your cookies.
Preheat the oven. This will help your cookies turn out right every time!
Use a cookie scoop! If you want all your cookies to be perfectly shaped and have them all be the same size, a cookie scoop is the way to go.
Use parchment paper or a silicone baking mat. Doing this will make it really easy to remove the cookies from your cookie sheet so that you don't have to scrape them off the pan – they will just slide right off in perfect shape!
Don't over bake the cookies – when I take mine out of the oven, they still look slightly under baked but they will continue to bake on the cookie sheet for a couple more minutes so that's ok!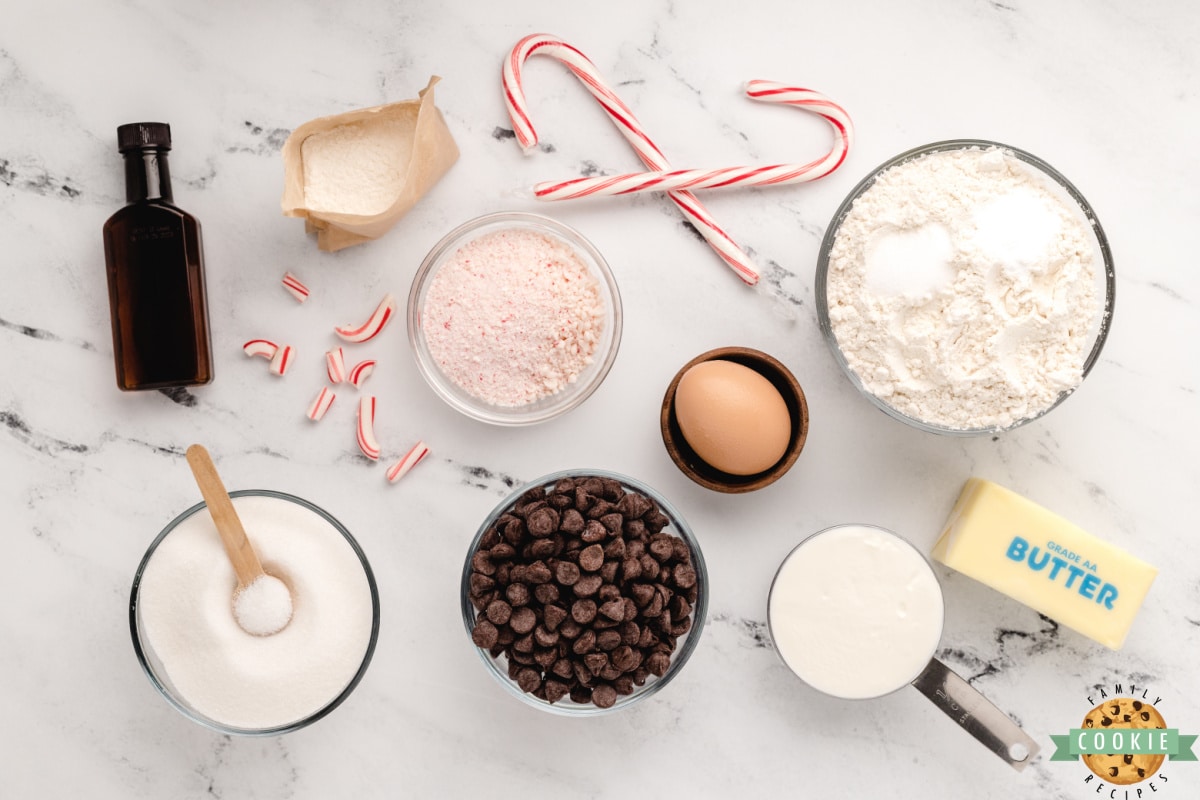 Ingredients in Peppermint Chocolate Chip Cookies
Sugar – You'll need 1 cup of granulated sugar for the cookies.
Butter – You need 1 stick of softened butter to cream together with the sugar. For best results, use real butter.
Egg – The recipe calls for 1 large egg to bind everything together.
Sour cream – A half cup of sour cream really helps to make these cookies so soft. You can swap out the sour cream with plain Greek yogurt if you prefer.
Vanilla pudding mix – You'll need to add a small box of vanilla pudding mix (3.4 oz) to the cookies. The pudding mix makes the cookies soft and chewy and adds a lot of flavor as well.
Salt – Just a half teaspoon of salt will help all of the other flavors to pop.
Baking soda – This is the leavening agent in the cookies so make sure your baking soda isn't old or expired.
Flour – All purpose flour works best in these cookies. Cake flour also works well.
Peppermint extract – A little bit of extract goes a long way. Make sure to use peppermint extract, not mint.
Crushed peppermint candy canes – The crushed candy canes add so much flavor and the perfect amount of crunch to the cookies. You'll need about 15 of the small ones. I just use a small hammer to break the candy canes while they are still in the plastic wrappers. You don't want to crush them too much – you want some sizable chunks in the cookies! For the last couple of years, I've been able to purchase bags of crushed candy canes from the grocery store and it saves a lot of time! They are in the baking aisle near the chocolate chips, but only around the holidays.
Chocolate chips – You will need 1 1/2 cups of semi-sweet chocolate chips. I often use mini chocolate chips in cookies, and I usually add a few more than what the recipe calls for.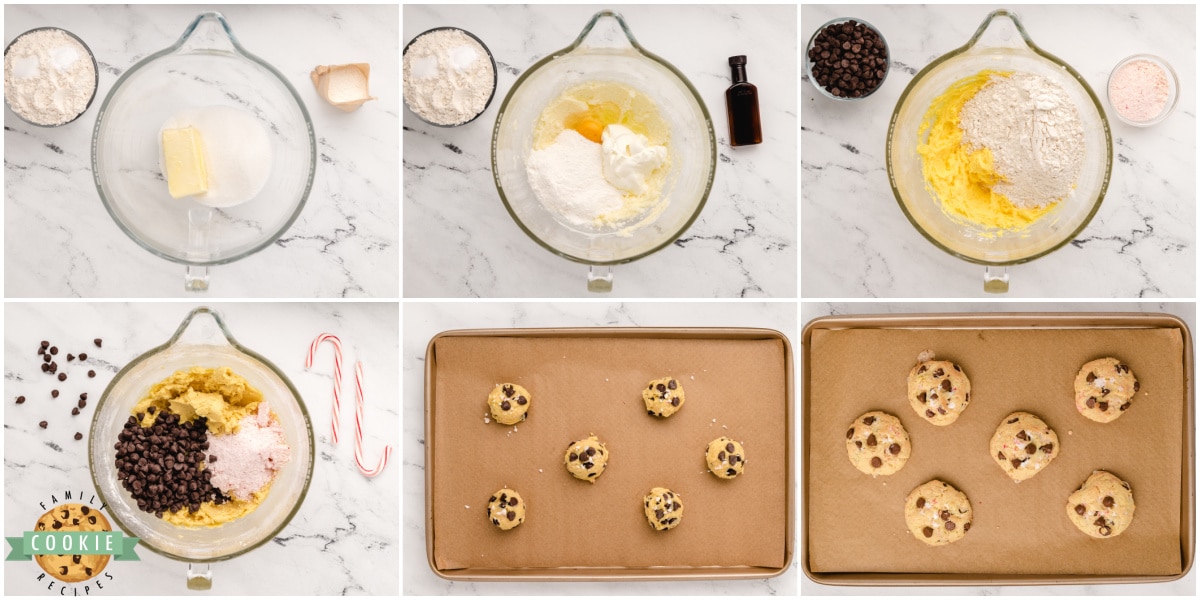 How to make Peppermint Chocolate Chip Cookies
Preheat oven to 375°.
Cream together sugar and butter for about 2-3 minutes. Add egg, sour cream and pudding mix and beat for another 2-3 minutes.
In a separate bowl, combine flour, salt & baking soda.
Incorporate flour mixture into the pudding mixture and just until well combined. Add peppermint extract and mix in.
Add in chocolate chips and crushed candy canes.
Drop by rounded tablespoonfuls onto greased cookie sheet.
Bake for 10 minutes. Let cool on the baking sheets for a few minutes and then transfer to a cooling rack to cool completely!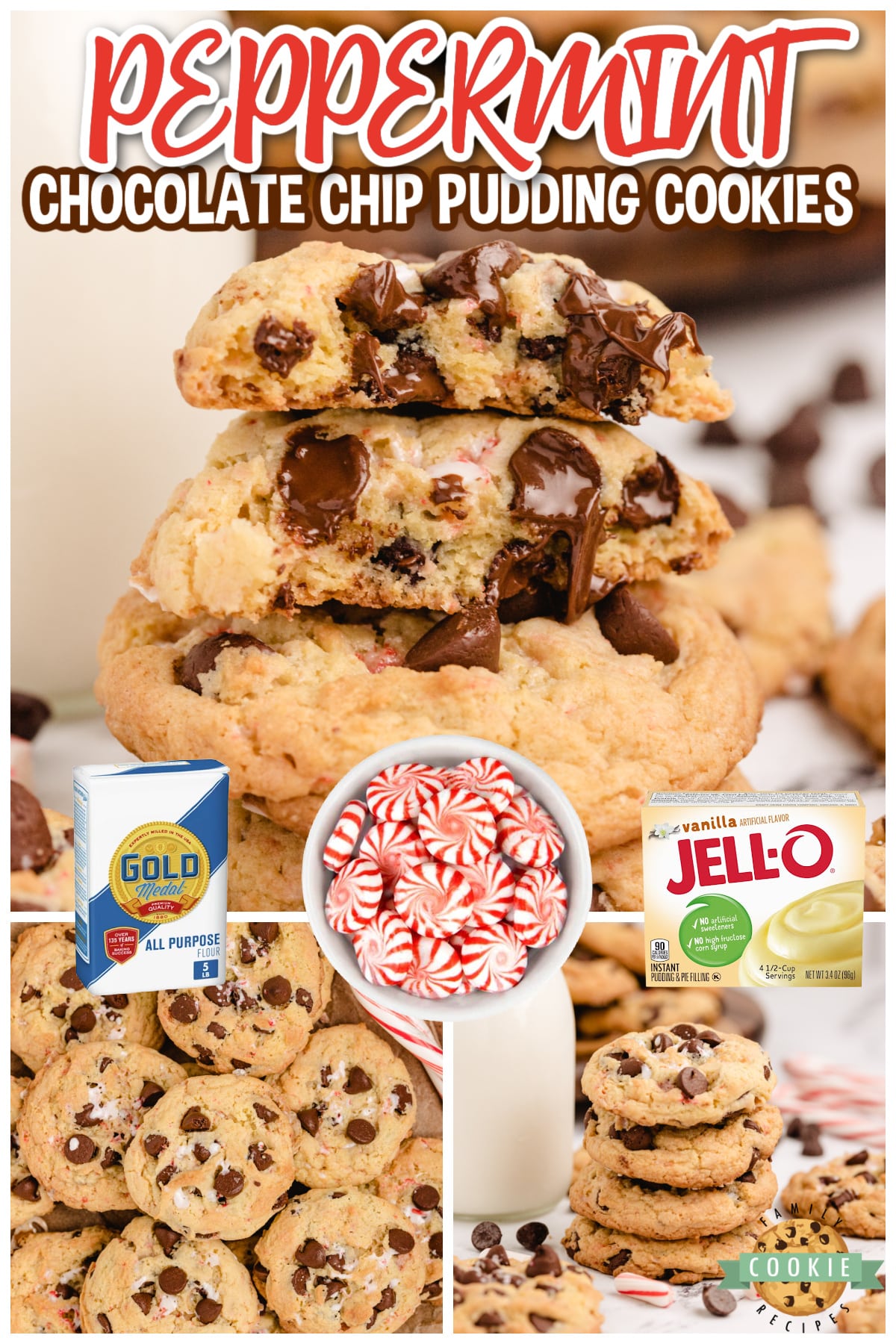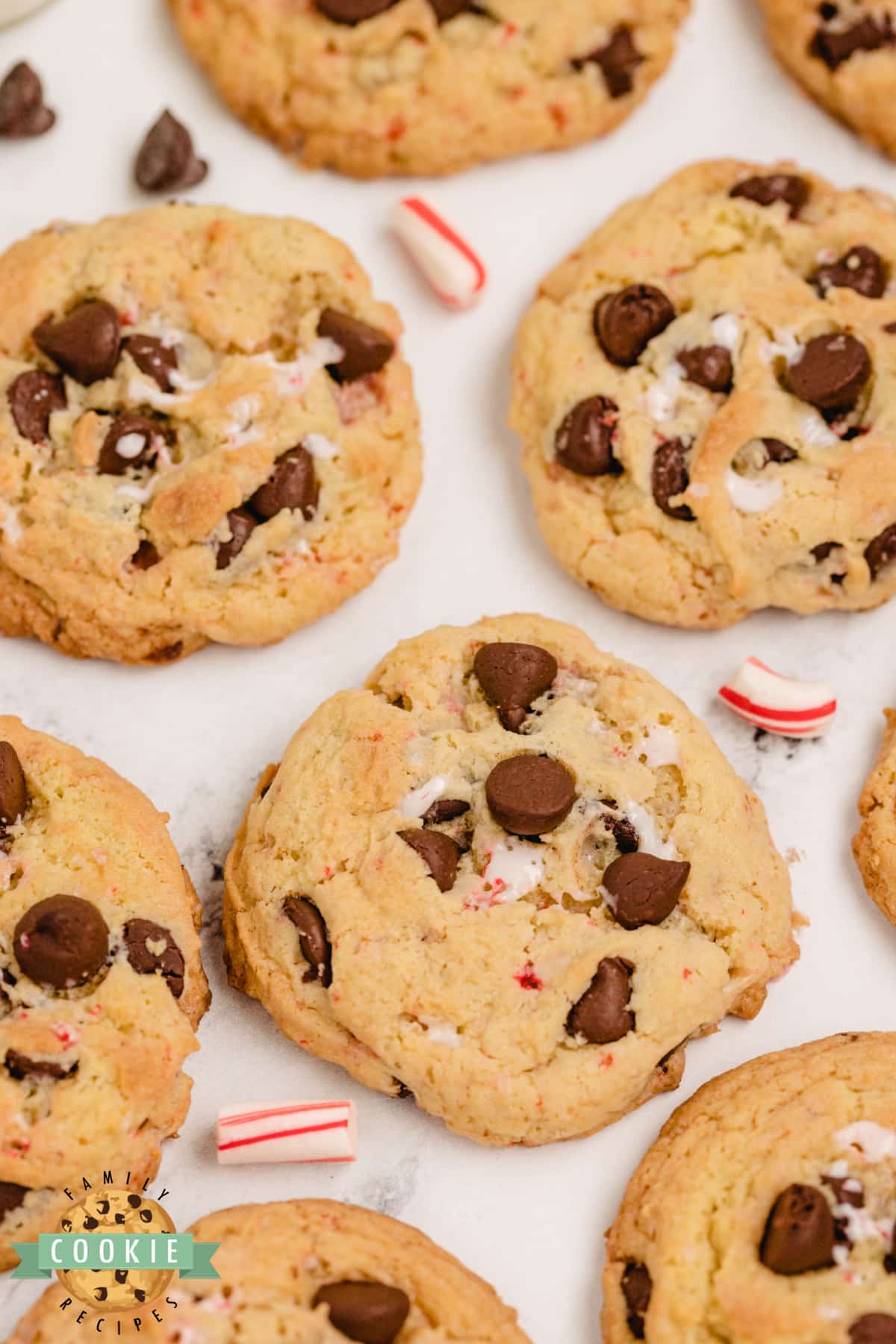 HOW DO YOU SOFTEN BUTTER?
I like to soften butter by using the defrost function on my microwave. If you need the full 1/2 cup cube of butter, you can leave it in the paper wrapper, otherwise, place the amount of butter you need in a glass or porcelain bowl. I use the lowest defrost setting on my microwave and just let it run for 20 seconds. Check the butter and see how soft it is by pressing it with a rubber scraper. If it is still not soft to the touch, meaning it doesn't indent when you press into it, let it warm for another 5-10 seconds. Watch it closely! Butter softens very quickly.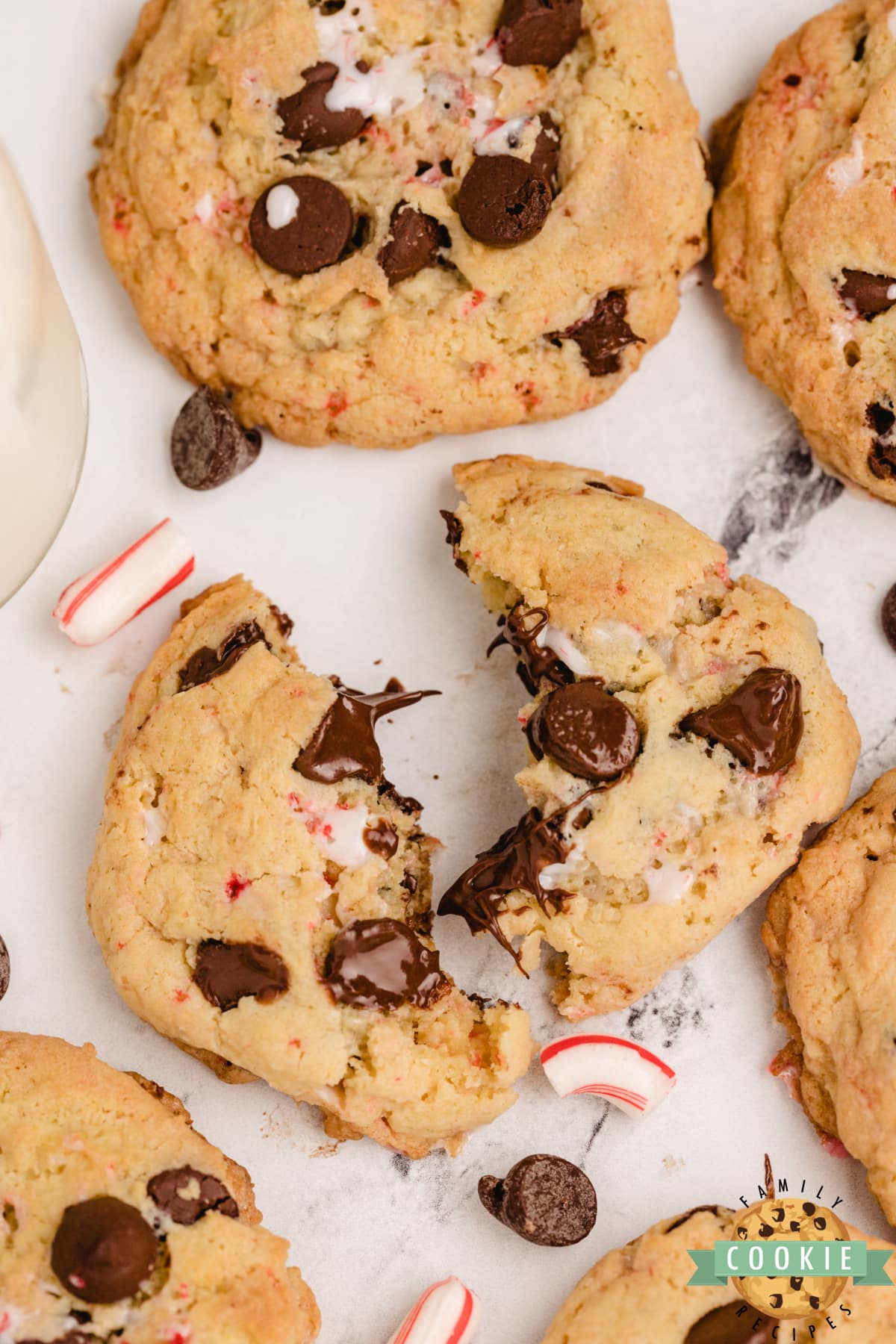 LOVE CHOCOLATE CHIP COOKIES? SO DO WE! HERE ARE SOME OF OUR FAVORITE CHOCOLATE CHIP COOKIE RECIPES!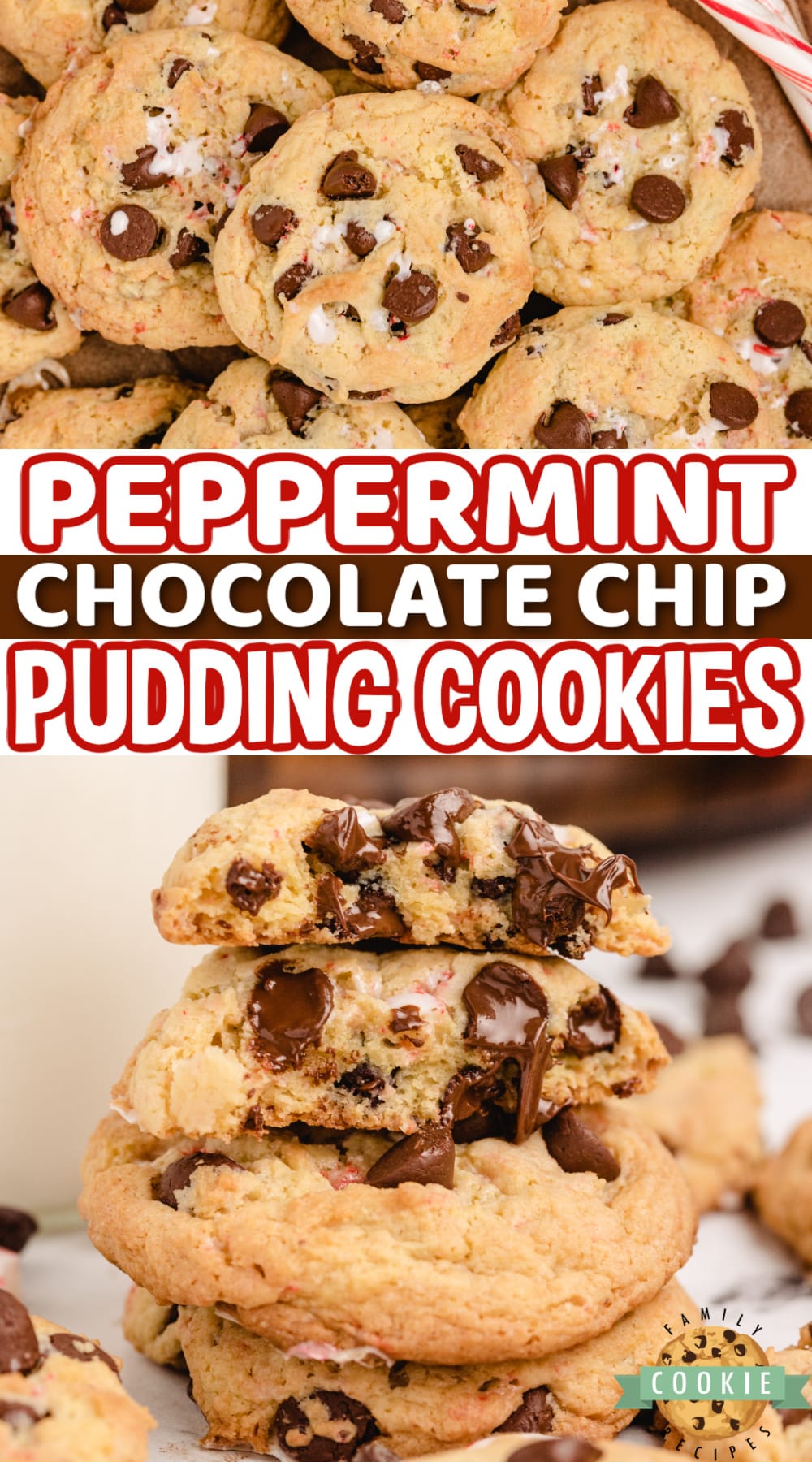 Peppermint Chocolate Chip Cookies made with vanilla pudding mix, crushed candy canes and peppermint extract. Soft and chewy cookies that are perfect for the holidays!



This second child of mine pretty much lives for music these days. She started playing the oboe about 5-6 years ago and quickly began to excel at that. Last year she started playing the alto saxophone so she could play in marching band and she became quite good at that in just a matter of weeks. This year, her teacher encouraged her to play the baritone saxophone and she absolutely loves it…even though the instrument is almost as big as she is! She is playing in the school musical this fall and has 5 different instruments she is playing just for "Reed Part 1." She spends hours every day practicing and has been able to audition for and be accepted into many different groups including All-State Band and several regional competitions. She is absolutely amazing. I am blown away by her work ethic and talent and am so proud of her.