Pumpkin is best when it is baked into cookie recipes! Over the years, we have created some absolutely amazing pumpkin cookie recipes. Each cookie is a little bit different, but all of these cookie recipes are made with pumpkin and are absolutely delicious.
Pumpkin Snickerdoodles are soft, chewy and packed with pumpkin flavor! These delicious pumpkin cookies are rolled in cinnamon and sugar – one of my favorite fall cookie recipes!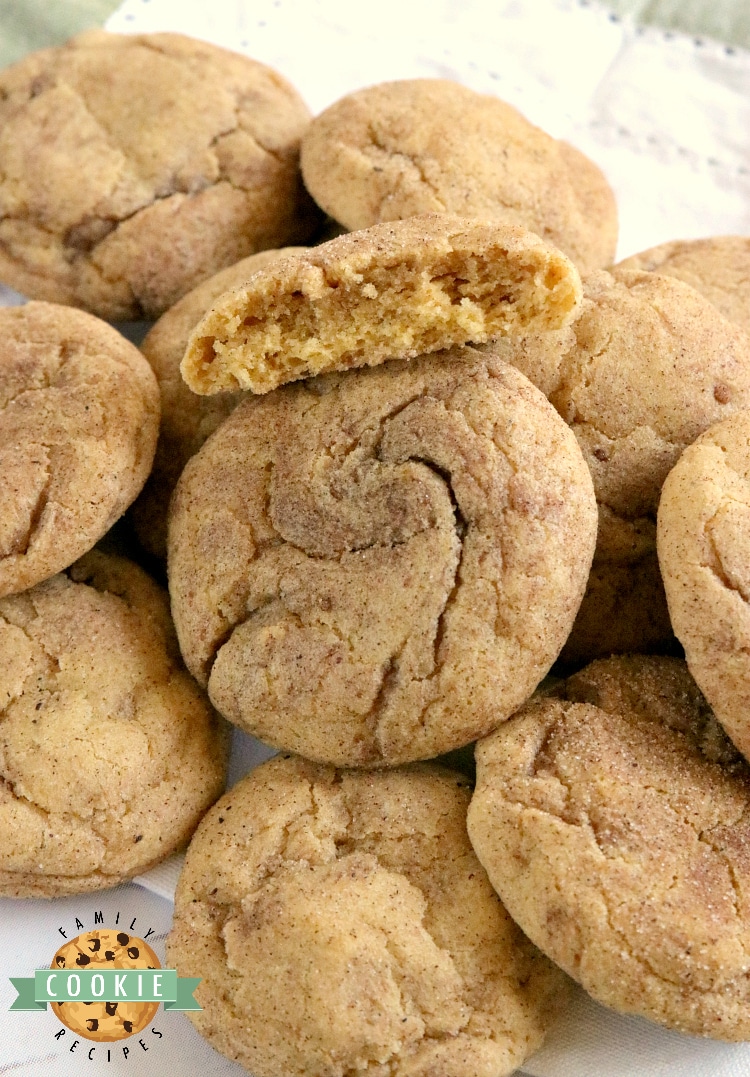 This Pumpkin Snickerdoodle recipe is simple and there is no chilling required, so you can be eating those cookies pretty quickly after you start mixing everything together. All of the ingredients are very basic, but a little bit of pumpkin and pumpkin pie spice add the most delicious flavor to a classic snickerdoodle cookie recipe.
No Bake Pumpkin Cookies are full of oats and pumpkin flavor and come together in minutes without ever turning the oven on. This easy no bake cookie recipe is quick, delicious and perfect for fall!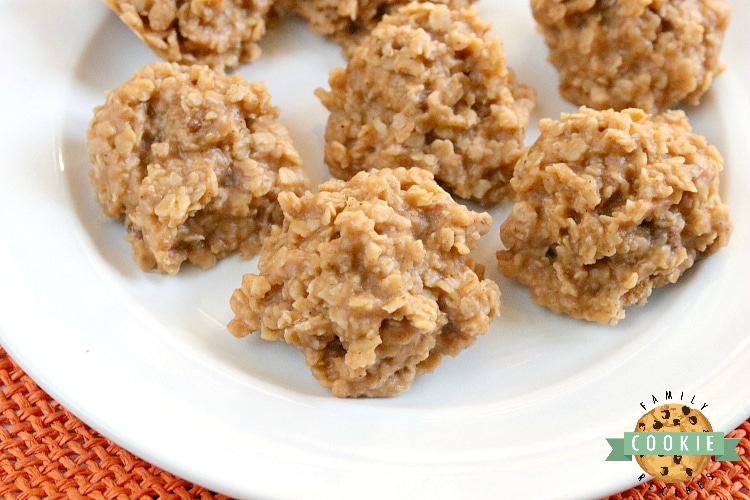 No Bake Pumpkin Cookies have become a favorite treat around my house this fall season. This No Bake Cookie recipe is different from all of the other ones I've tried because the recipe has pudding in it! Pumpkin spice pudding mix makes these cookies taste absolutely incredible and the consistency is so good too.
Spiced Pumpkin Chocolate Chip Cookies are made with pumpkin & a fantastic blend of Fall spices!! This pumpkin chocolate chip cookies recipe yields soft, pillowy cookies made with classic ingredients!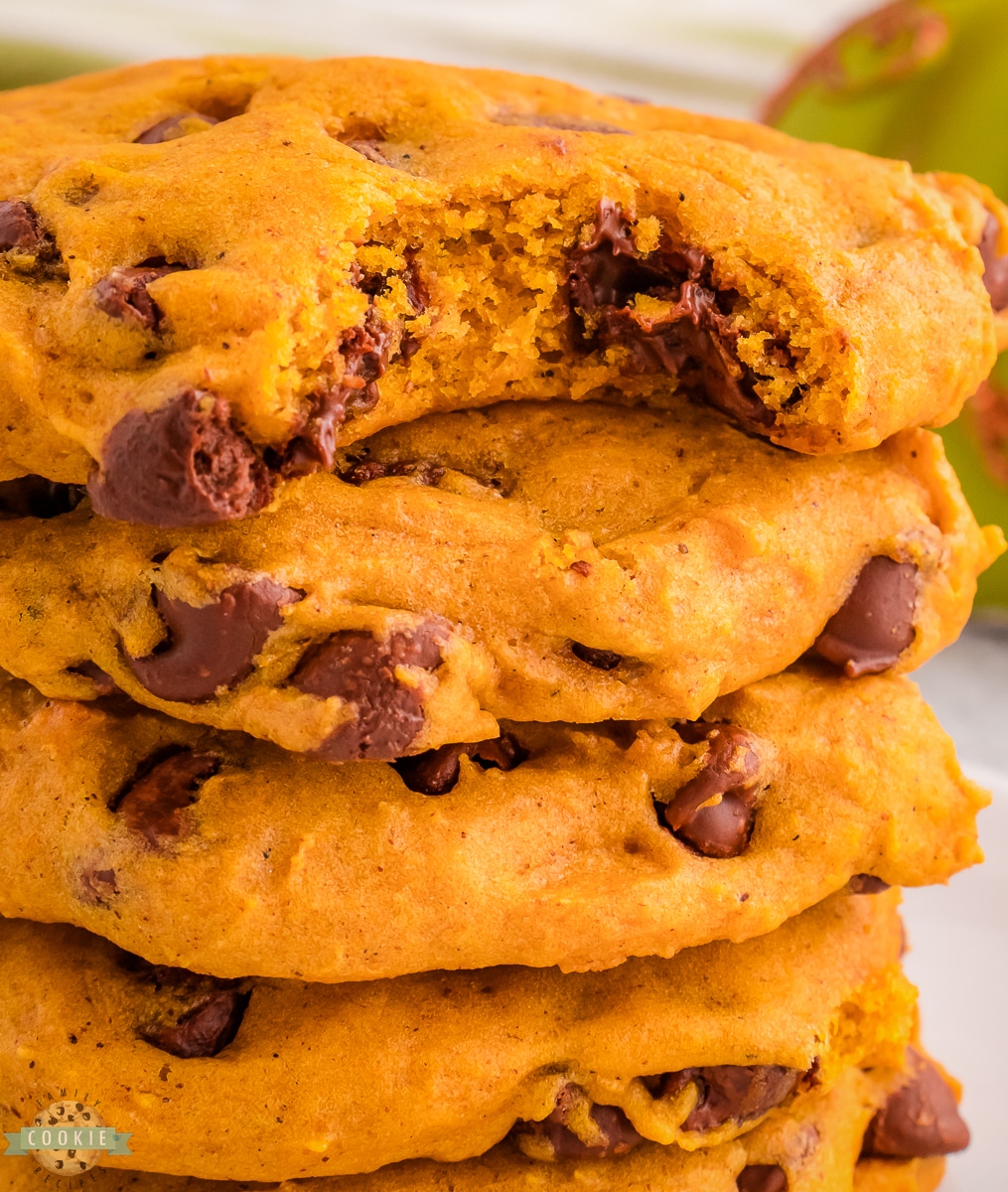 These easy pumpkin chocolate chip cookies are a fabulous and heavenly treat to serve up all Autumn long (or any time of the year really), just watch how quickly they disappear. Whip up a batch of these chocolate chip pumpkin cookies soon and see why we can't stop raving about them!
Pumpkin Pudding Cookies are packed with incredible spiced pumpkin flavor! These pumpkin white chocolate chip cookies are soft & chewy thanks to the pudding mix!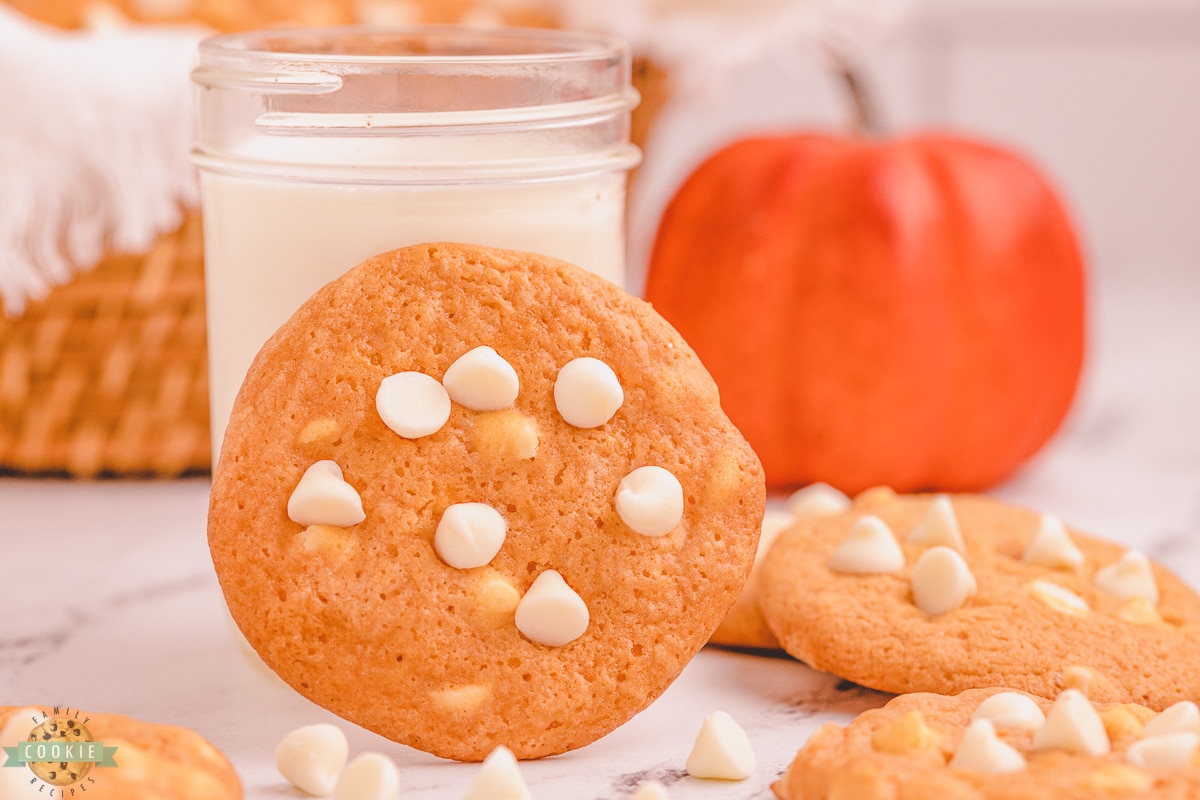 I absolutely love adding dry pudding mix to cookie recipes because it adds incredible flavor and gives them a soft, pillowy texture. I just love how the pumpkin spice pudding mix tastes too, it is one of my all time favorite flavors. These cookies a fantastic fall cookie that would be great served at any Halloween event. For this recipe I added white chocolate chips, but I think they would be tasty and really fun made with semi sweet chocolate chips too, or even a combination of both. The pudding lends an orange color to the cookies so semi sweet chocolate chips would make them perfectly festive for Halloween.
Cinnamon Toast Crunch Pumpkin Cookies made with a cookie mix, canned pumpkin and Cinnamon Toast crunch cereal. Only 5 ingredients needed to make this delicious pumpkin cookie recipe!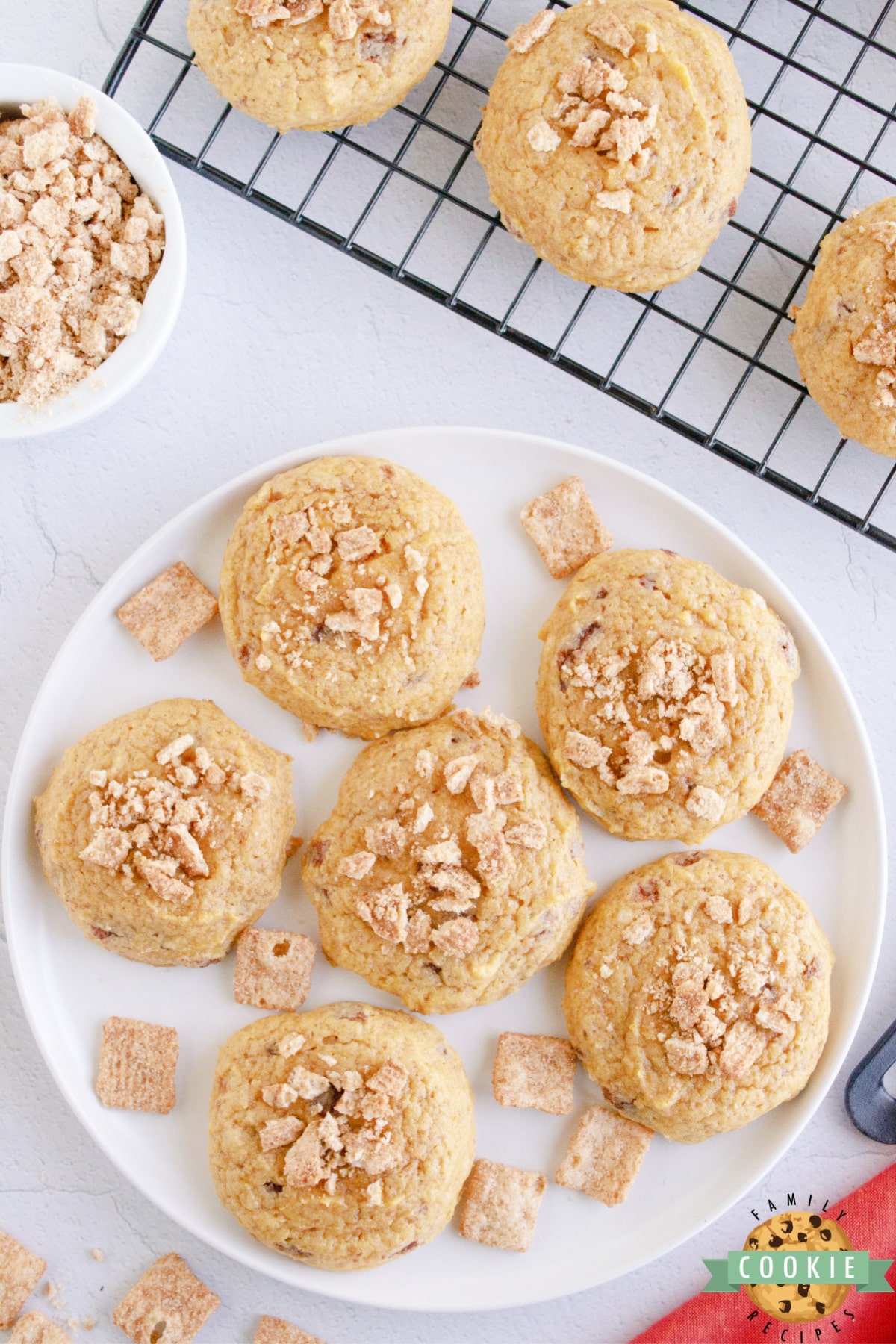 Cinnamon Toast Crunch Pumpkin Cookies made with a cookie mix, canned pumpkin and Cinnamon Toast crunch cereal. Only 5 ingredients needed to make this delicious pumpkin cookie recipe!
Pumpkin Snickerdoodle Cookie Bars are soft, chewy and coated with cinnamon and sugar with tons of pumpkin flavor. Easier than cookies to make, these cookie bars are the perfect fall version of your favorite snickerdoodle cookie recipe!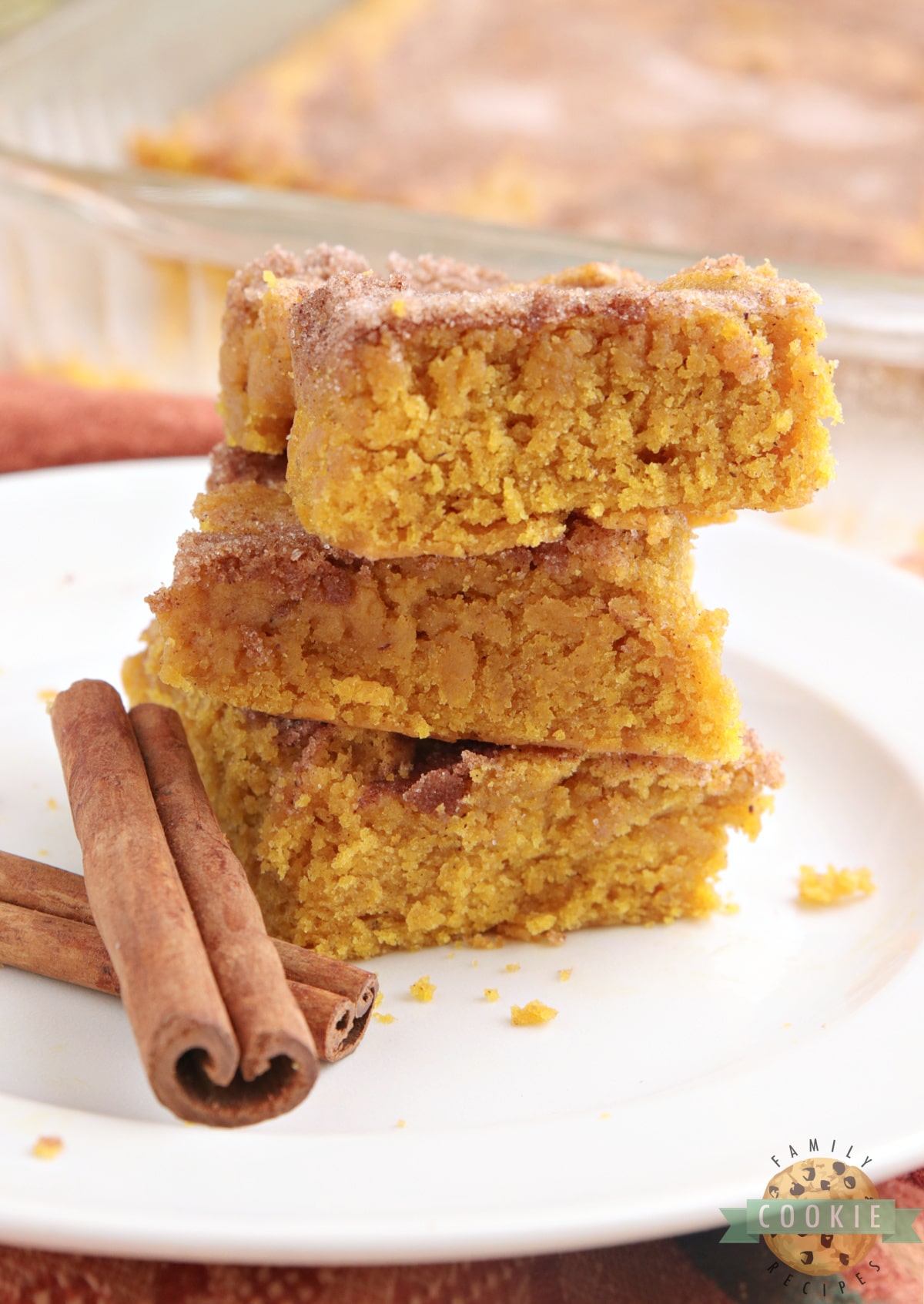 I love snickerdoodle cookies. And pumpkin. Combining the two of them is absolutely amazing. And I love making cookie bars because you can just dump all of the dough into a pan and bake at once instead of scooping individual cookies and baking them in batches. Snickerdoodles are even more time consuming than normal cookies because you have to coat each one in cinnamon and sugar. In this cookie bar recipe, you just sprinkle the cinnamon and sugar over all of the bars before baking and it works great! Another unique thing about this recipe is that there are no eggs needed.
Iced Pumpkin Cookies are spiced with cinnamon, nutmeg & vanilla for a soft & sweet pumpkin dessert. These easy pillowy pumpkin cookies iced with smooth vanilla icing are perfect for pumpkin lovers!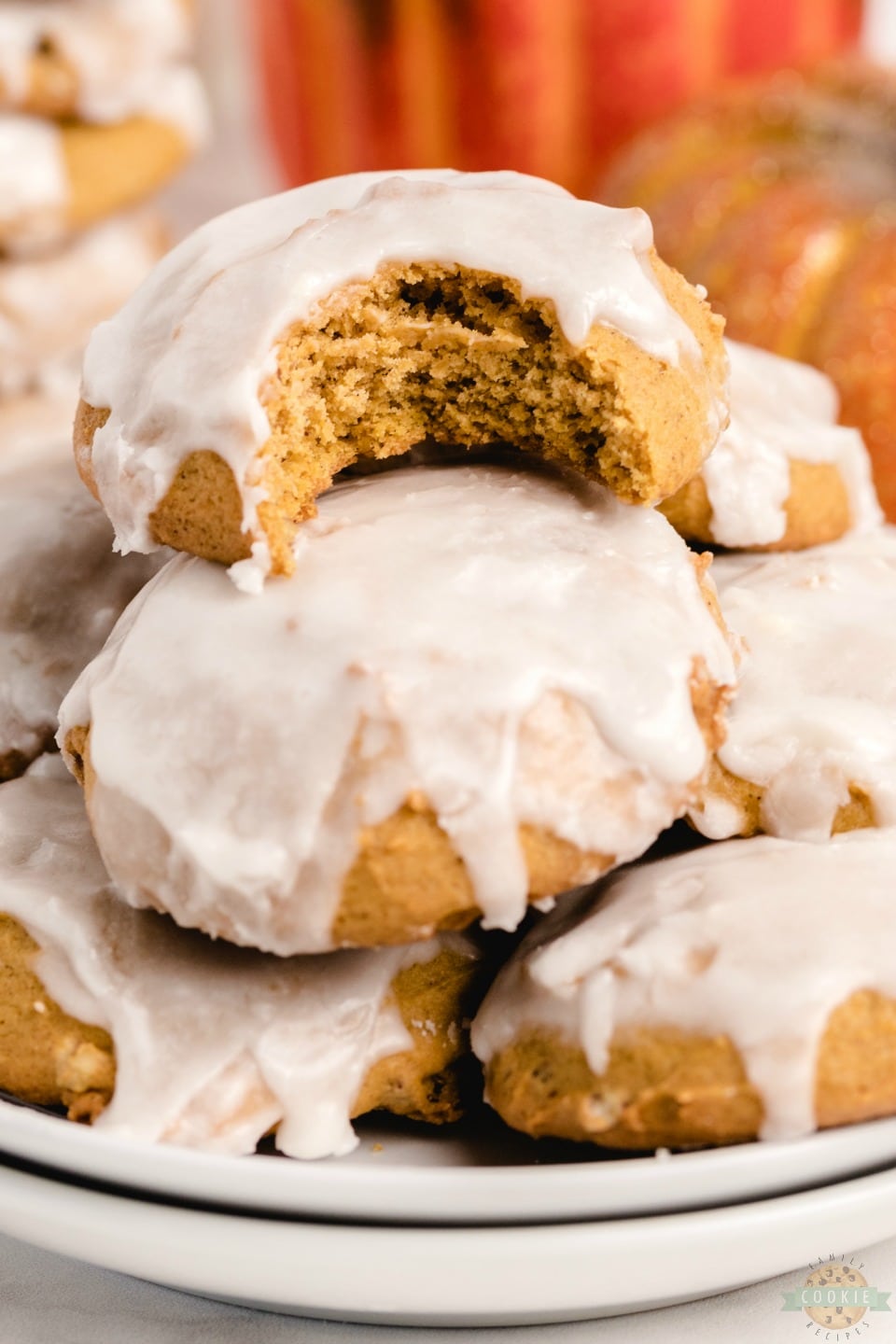 These pumpkin cookies are a simple drop cookie made with very simple ingredients. Topped off with an easy and fast DIY powdered sugar frosting, these cookies are well spiced and not overly sweet! You're going to love how simple and easy they are to make and fall in love at first bite.
Pumpkin Oatmeal Chocolate Chip Cookies are soft, moist and loaded with pumpkin, oats and chocolate chips. Perfect oatmeal chocolate chip cookie recipe for fall!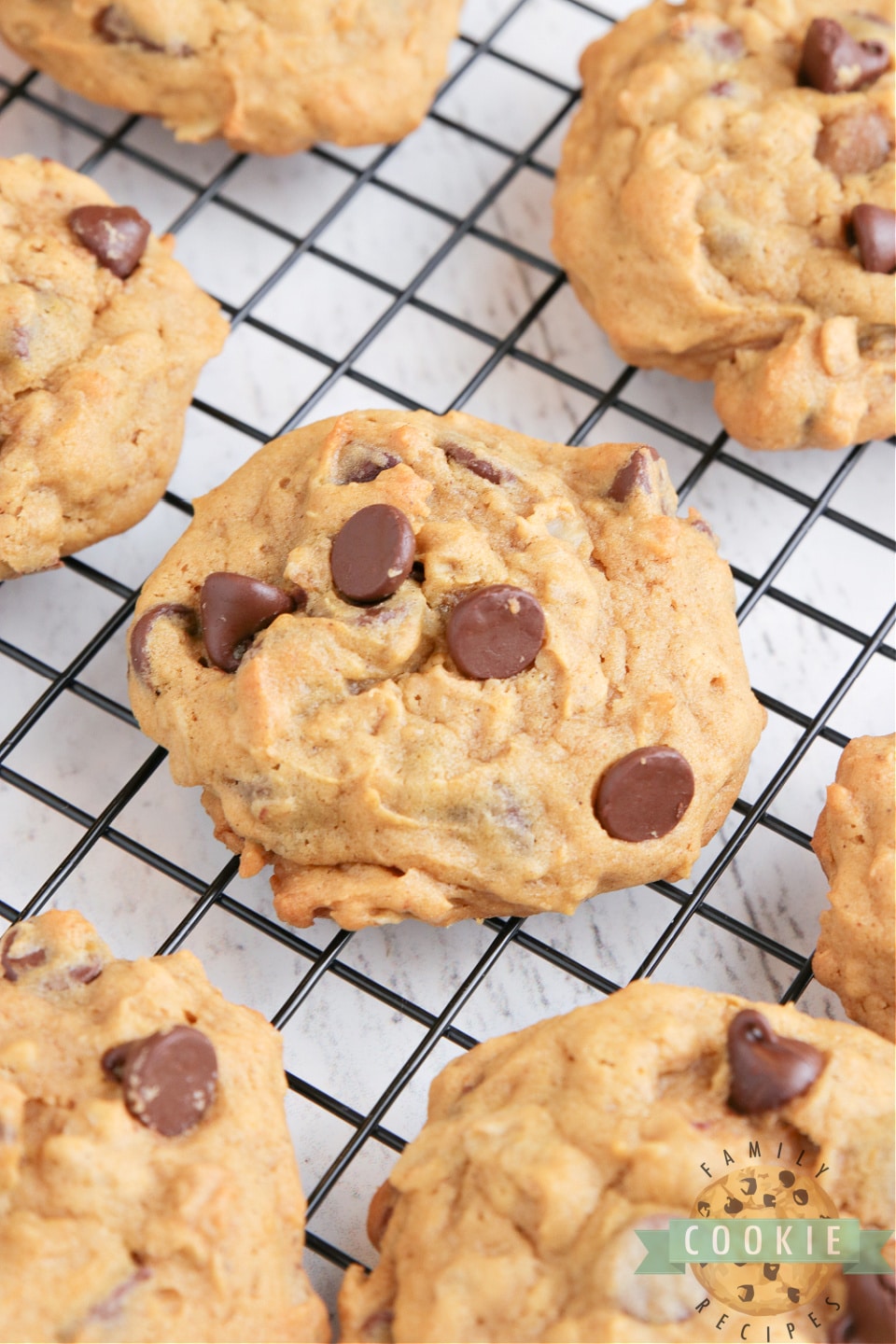 Oatmeal Chocolate Chip Cookies have always been a favorite of mine, but then I added pumpkin. And I'm pretty sure they don't get much better than this! I might have to stock up on pumpkin so that I can make this version year-round, not just in the fall!
Glazed Pumpkin Cookies are soft and chewy and packed with pumpkin, nutmeg and cinnamon. This delicious pumpkin cookie recipe is easy to make and is even more delicious with the simple vanilla glaze drizzled on top.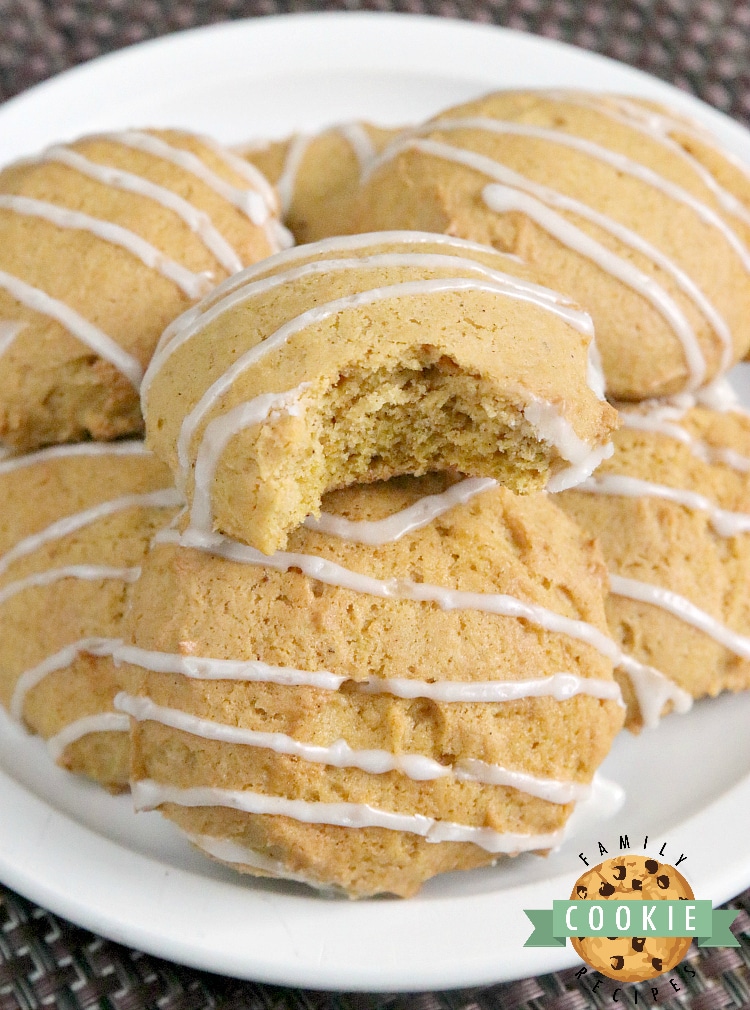 Glazed Pumpkin Cookies are one of my favorite fall cookie recipes to make. Soft cookies are kind of my thing and I just love how thick and chewy these cookies are. The glaze on top adds the perfect amount of sweetness and pairs so well with the flavor in these cookies. Most of the ingredients are basic and you probably have all of them already on hand.
Apple Pumpkin Oatmeal Cookies are thick, soft, chewy and full of pumpkin flavor and fresh apples. The perfect cookie recipe for fall!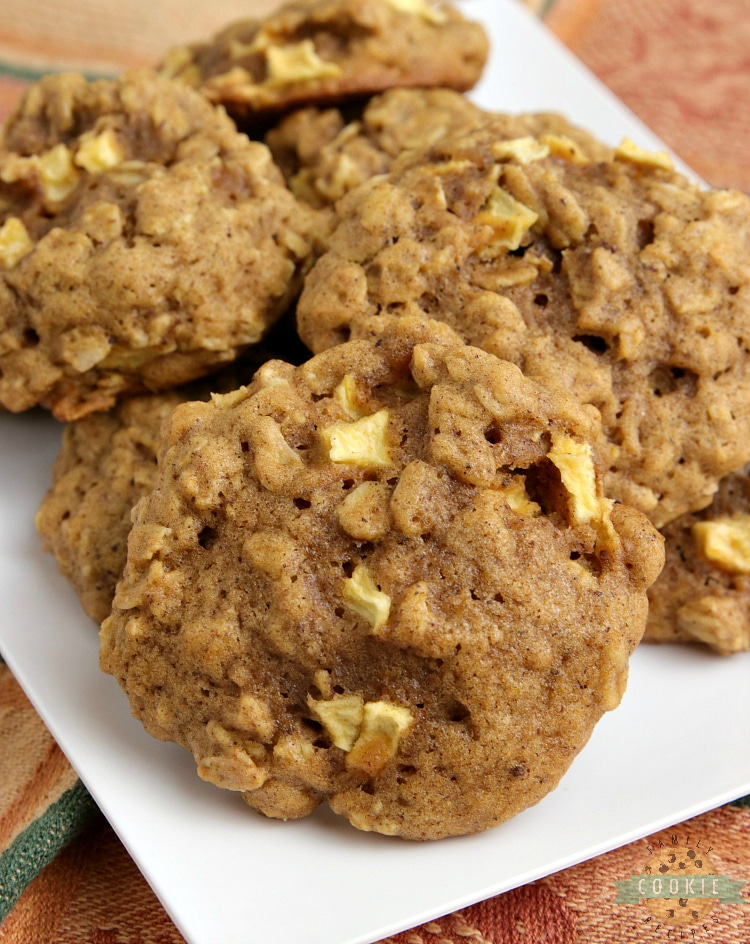 These Apple Pumpkin Oatmeal cookies have become a new favorite in my house. The consistency is so soft and chewy and the spiced pumpkin flavor paired with diced fresh apples is just incredible.
I absolutely love the chopped apples in the recipe, but if you don't want the apples to be so prominent, you can grate them instead. I also love adding a lot of pumpkin pie spice to these cookies, but you can reduce or increase the amount as desired.
Ginger Cookies filled with a delicious spiced Pumpkin Cheesecake perfect for Fall! Lovely pumpkin cheesecake ginger cookie recipe that everyone loves!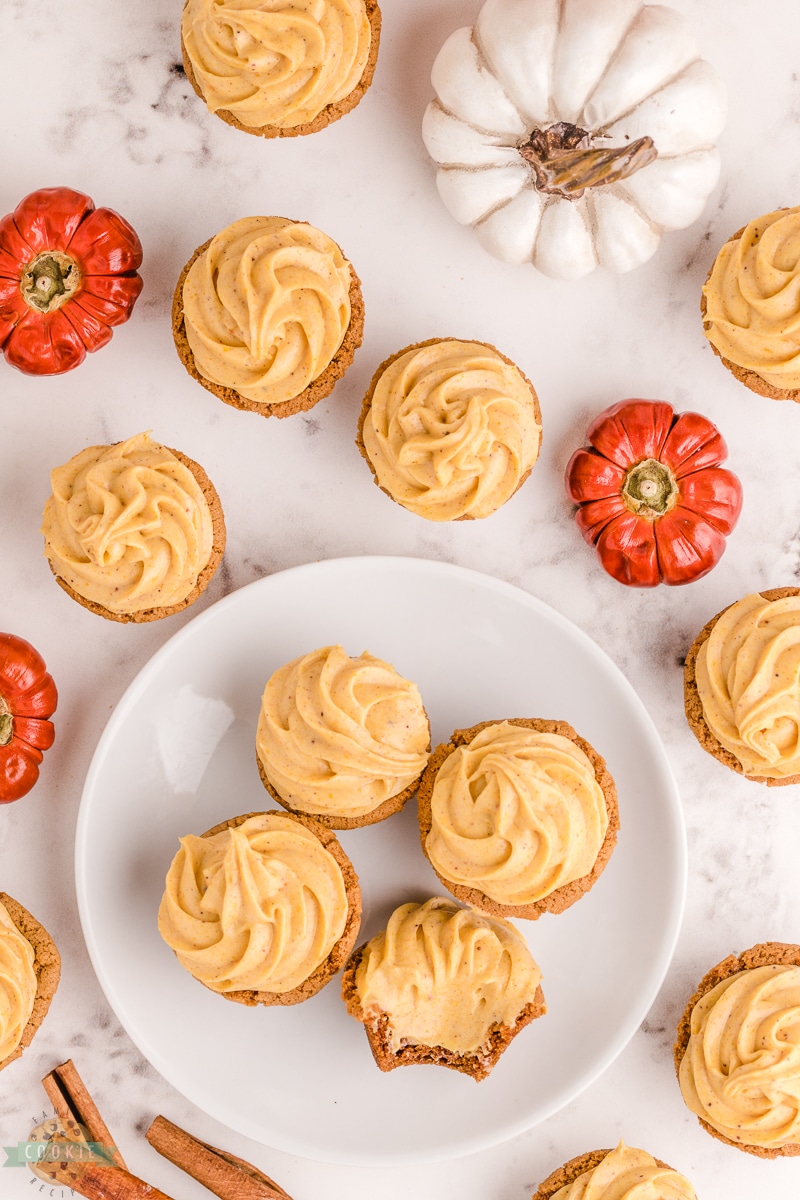 This cheesecake cookie cup recipe is a winner and if you're a huge fan of those warm autumn spices and comforting flavors of pumpkin and cinnamon then these cookies are definitely a treat for you. Make them now or later but know you can't just make them once.
Iced Cinnamon Pumpkin Cookies are soft & pillowy pumpkin cookies topped with a simple vanilla icing and cinnamon. Lovely texture & flavor in these homemade pumpkin sugar cookies.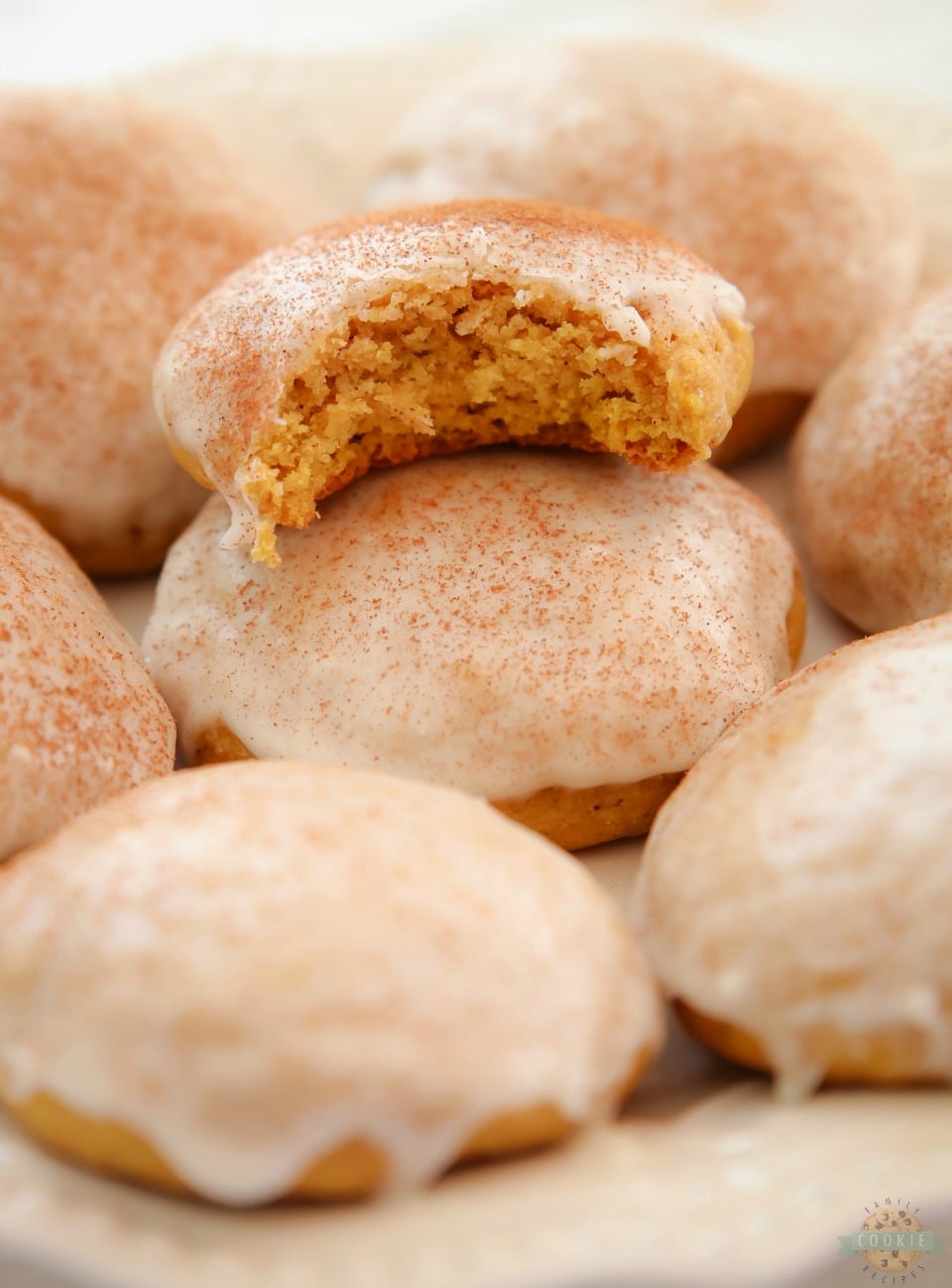 If you're looking for an easy to make cookie recipe that's perfect for Fall this year, then this simple pumpkin cookie is it! With a few simple ingredients and steps, it doesn't take long before you have a batch of mouth watering cookies ready to eat!
Soft Pumpkin Gingersnap Cookies are wonderfully spiced pumpkin cookies with amazing ginger flavor! Making these pumpkin ginger cookies is simple & everyone loves the soft, chewy texture.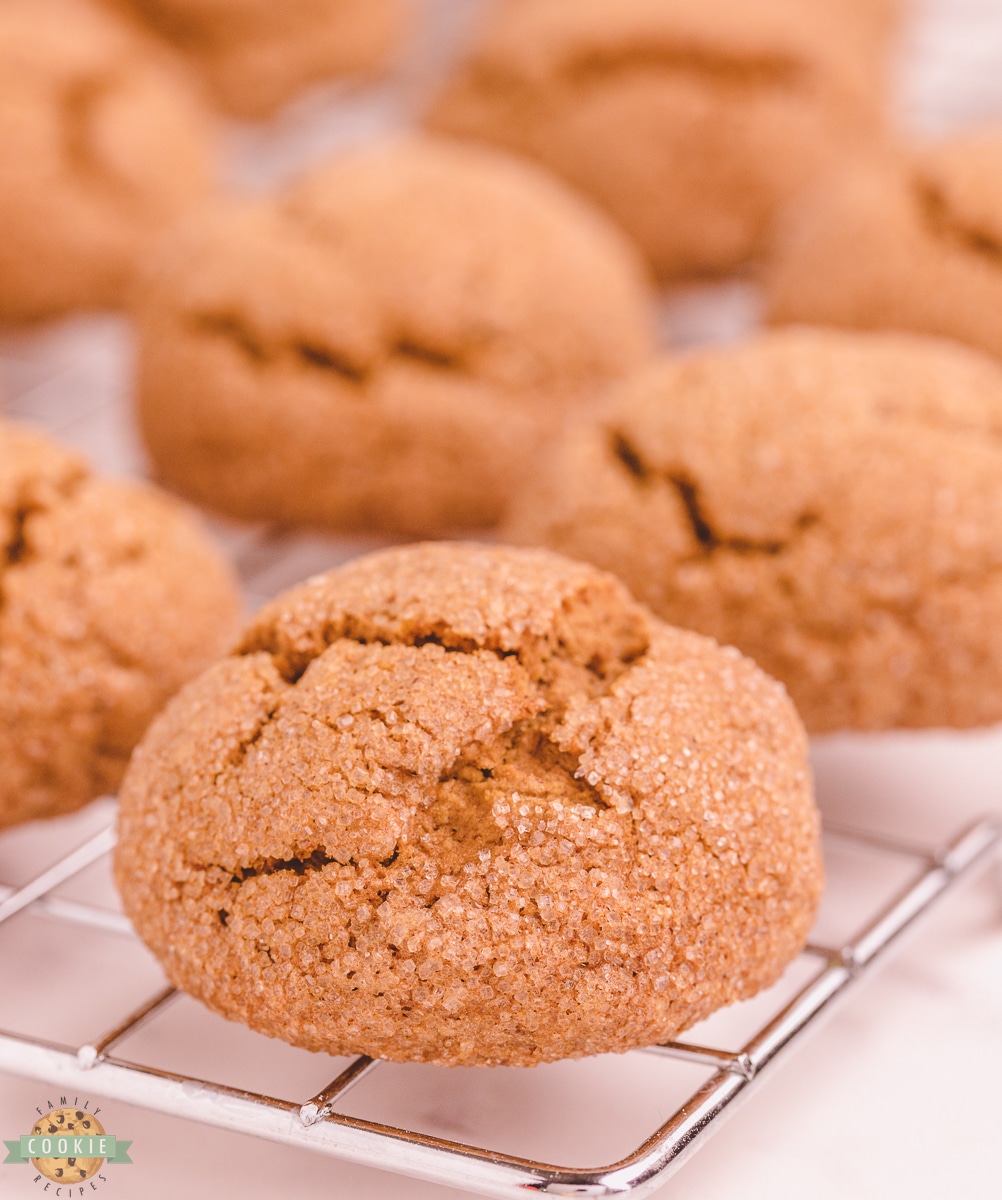 These ginger snap cookies are packed with your favorite holiday spices, great to serve at family gatherings or when hosting a holiday event. This pumpkin cookie recipe is a fun twist on a classic treat, perfect for holiday baking.
These super soft pumpkin cookies with brown sugar frosting will melt in your mouth! Make these quick (just 30 minutes!), tasty pumpkin cookies to usher in the fall asap!
I never thought I'd love a pumpkin cookie without chocolate chips this much, but these little beauties have absolutely stolen my pumpkin-cookie-loving heart with their perfectly soft, not-too-cakey texture and just the right amount of pumpkin pie spice. And that frosting…ohmagosh the frosting – life. changing.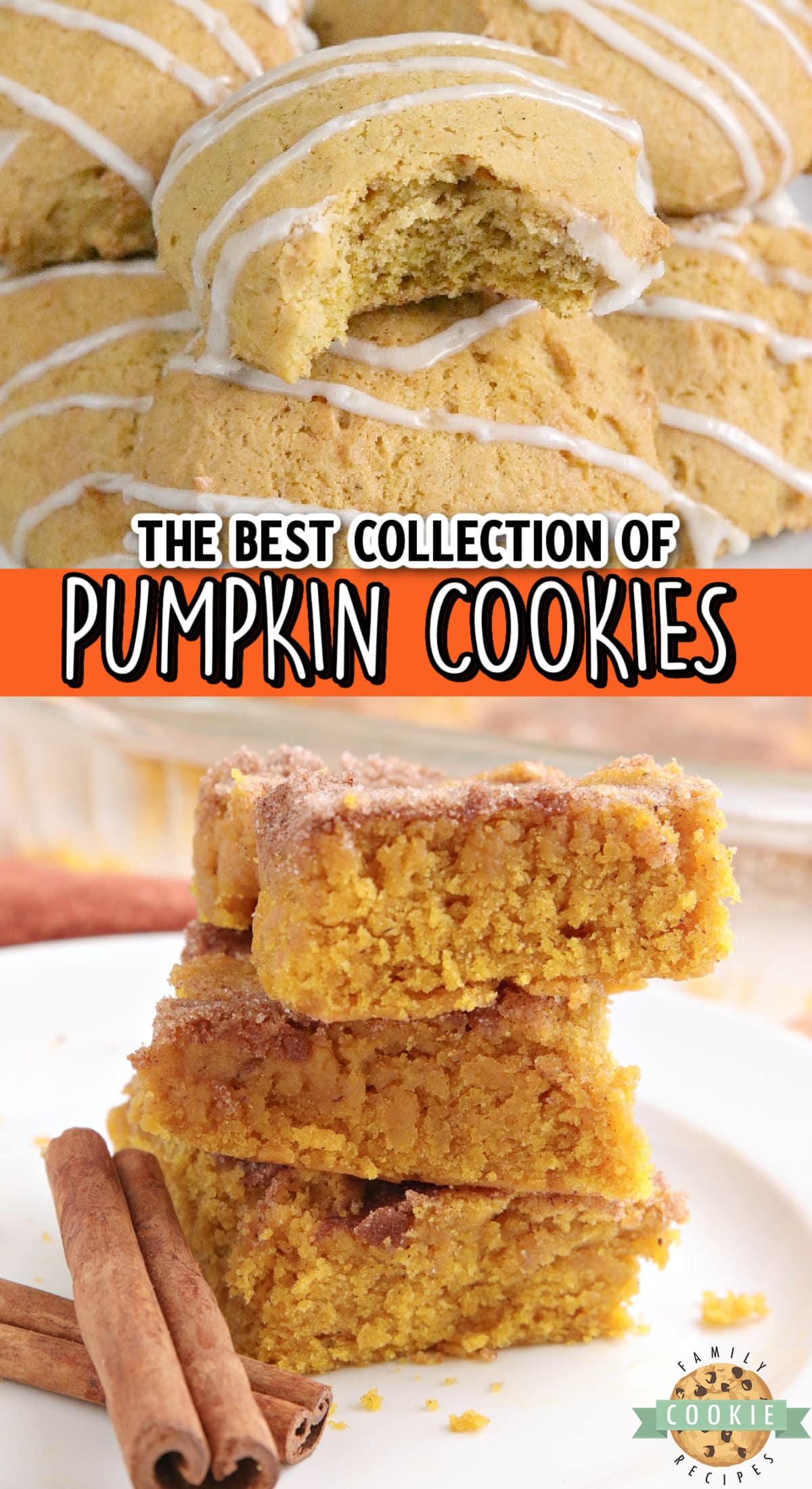 Amazing collection of pumpkin cookie recipes! Deliciously soft and chewy cookies that are all so different, but all made with pumpkin!