No bake peanut butter cornflake cookies made with just 5 ingredients & done in minutes! Peanut butter, cornflake cereal, sugar and Reese's Pieces come together in a fun & tasty no-bake cookie recipe.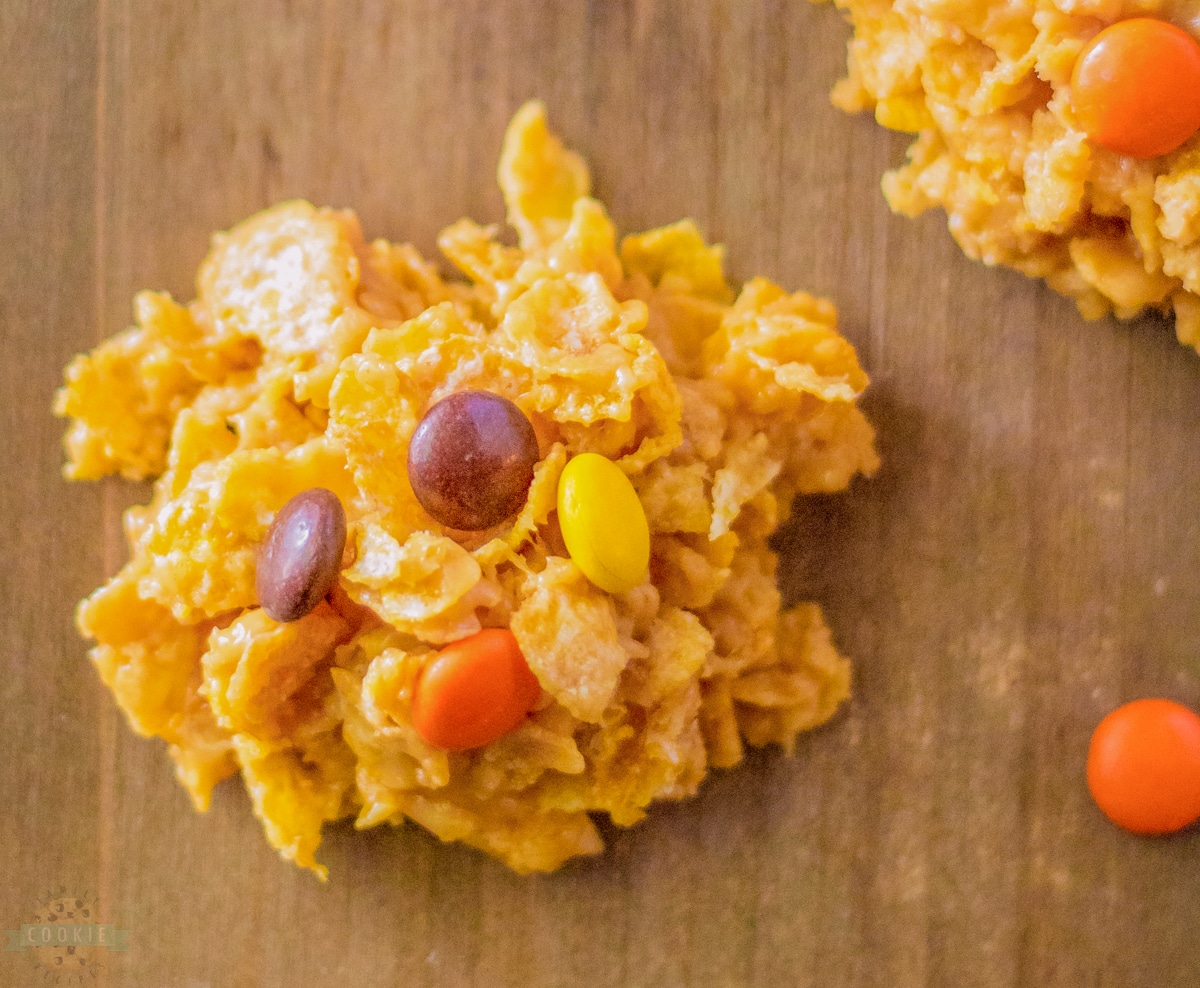 If you love a crunchy cookie and the taste of peanut butter then these peanut butter cornflake cookies are for you! They're a great treat any time of the year and are perfect for anything from bake sales to Sunday afternoons and even Christmas cookie exchanges. There's never a wrong time for cookies.
Peanut Butter No bake cookies?
No bake cookies are a classic treat that usually includes cocoa powder, oats, and peanut butter. We are using corn flakes instead of oats and omitting the cocoa to get a unique texture and flavor that works wonderfully in every cookie. While these cookies may not be made with the traditional dough and techniques of a cookie you're used to, they are still incredibly simple and easy to pull together, making them a great treat to enjoy any time you want something sweet.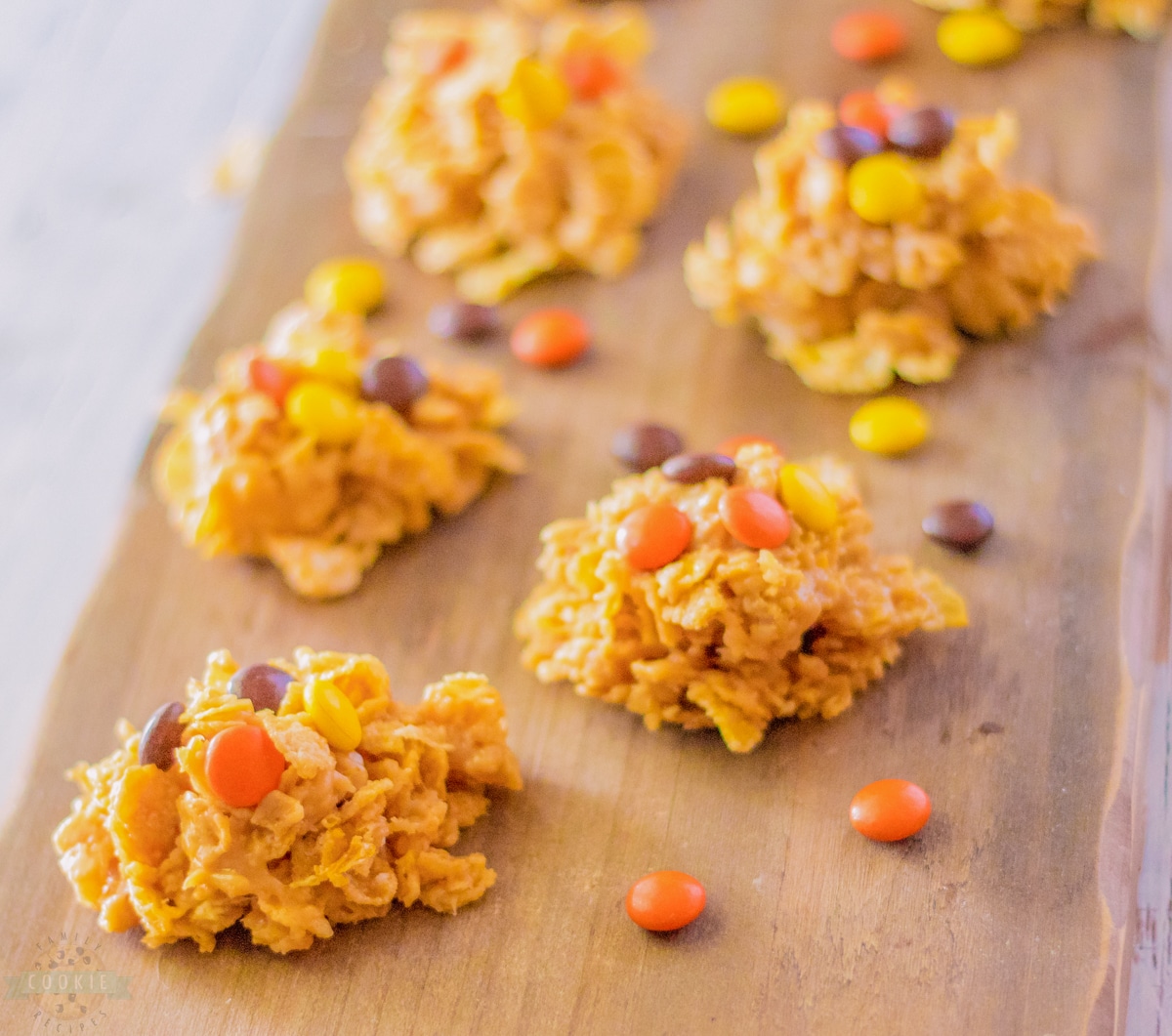 Ingredients for cornflake cookies
-Corn flakes: You will need 6 cups of corn flakes dry cereal for the base of this cookie recipe.
-Sugar: Using 1 cup of granulated sugar will help to sweeten the cookies perfectly.
-Corn syrup: Helping to sweeten and bind the cookies together is 1 cup of light corn syrup.
-Peanut butter: You will need 1 cup of peanut butter to get the cookies flavored wonderfully. Crunchy peanut butter may work but the texture will not be the same.
-Reese's Pieces: If desired, you can add in some Reese's pieces (chopped or whole) to make your cookies even more incredible in looks and taste.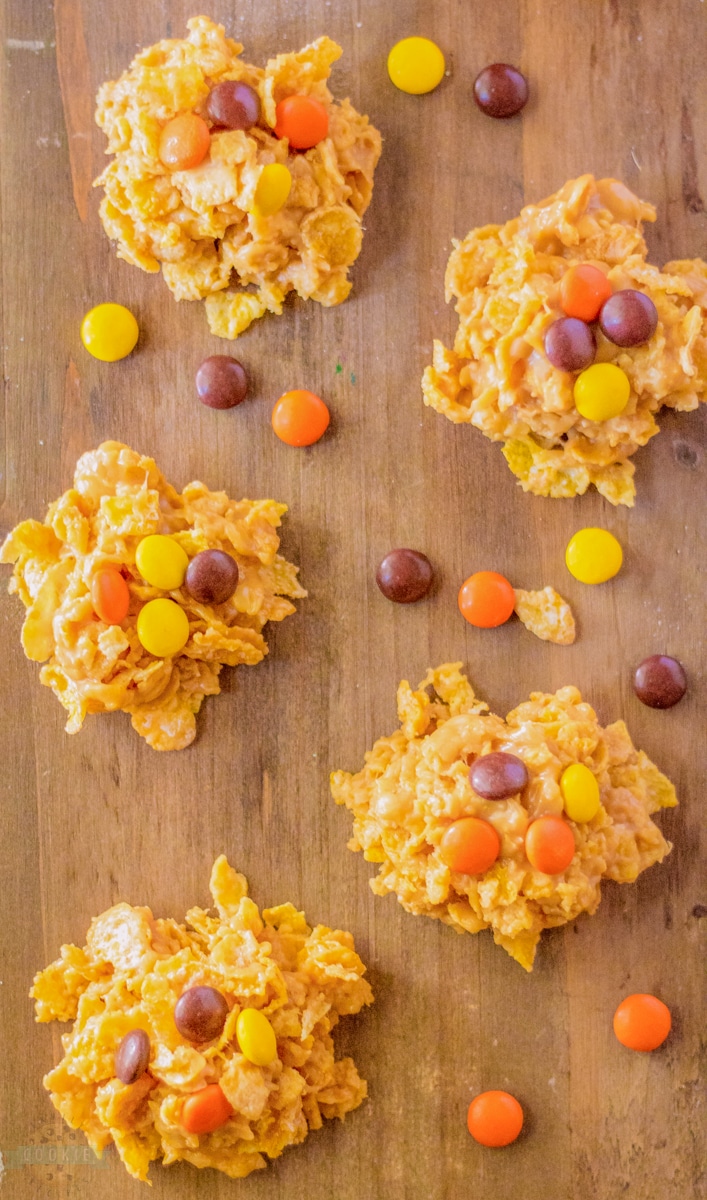 How to Make No Bake Peanut Butter Cornflake Cookies
In a large bowl, add the cornflakes. Set aside.
In a non-stick pot over medium/low heat, combine the sugar and corn syrup.
Cook the sugars together until the granulated sugar is dissolved.
Add in the peanut butter and stir to combine.
Remove the pot from the heat.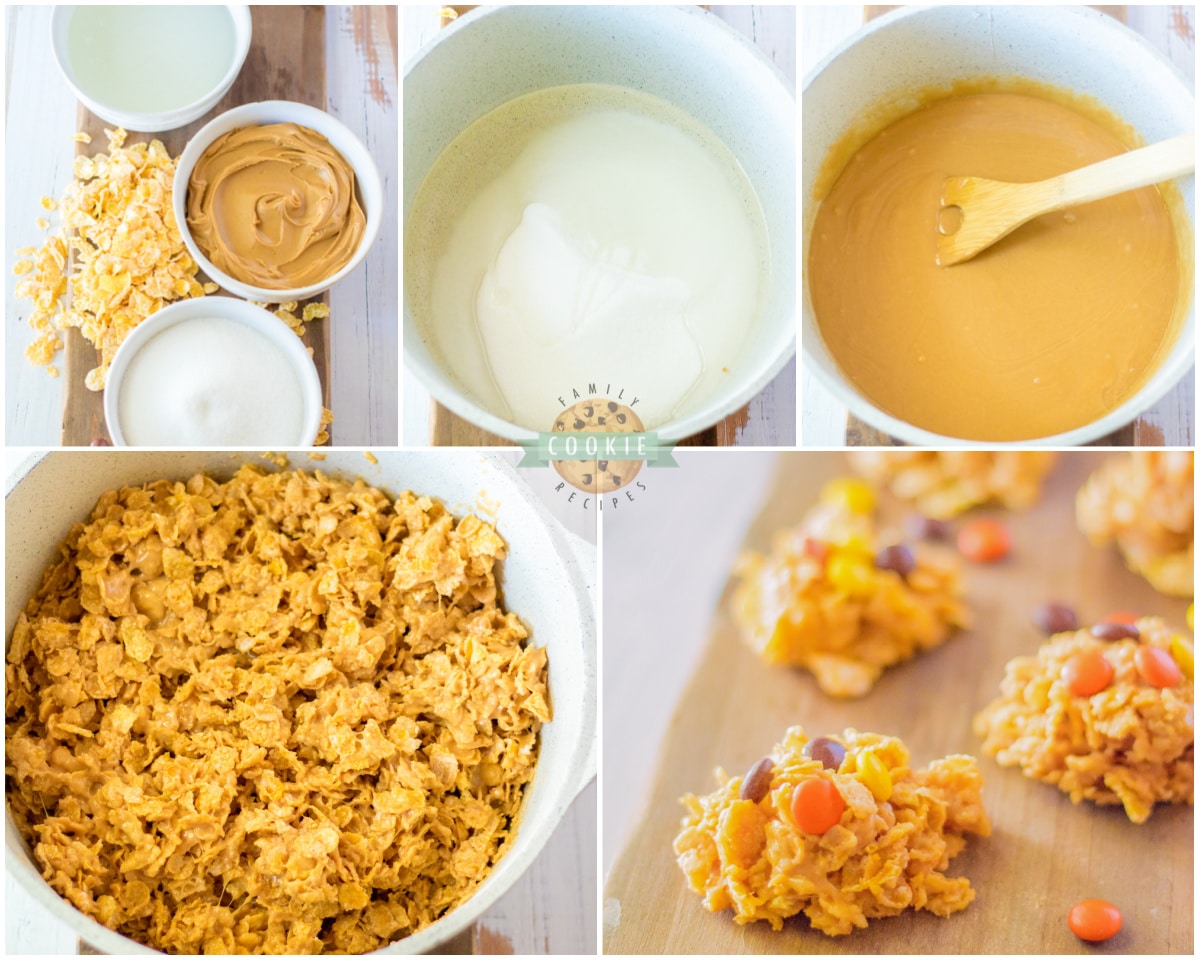 Pour your peanut butter mixture over the top of the cornflakes and toss gently to combine. Be careful not to crush the cereal.
Work quickly to drop the cookie mixture onto wax paper in heaping tablespoon-sized scoops.
Immediately to the cookies with Reese's pieces if desired.
Allow your cookies to cool and set for at least 30 minutes.
Keep stored in an airtight container. Enjoy!
How long are no bake cookies good for?
These cookies can be stored in an airtight container at room temperature and last up to two weeks. I recommend eating them when fresh for best tasting results. If desired you can also keep them stored in the fridge in the same manner and they should last about the same amount of time as well.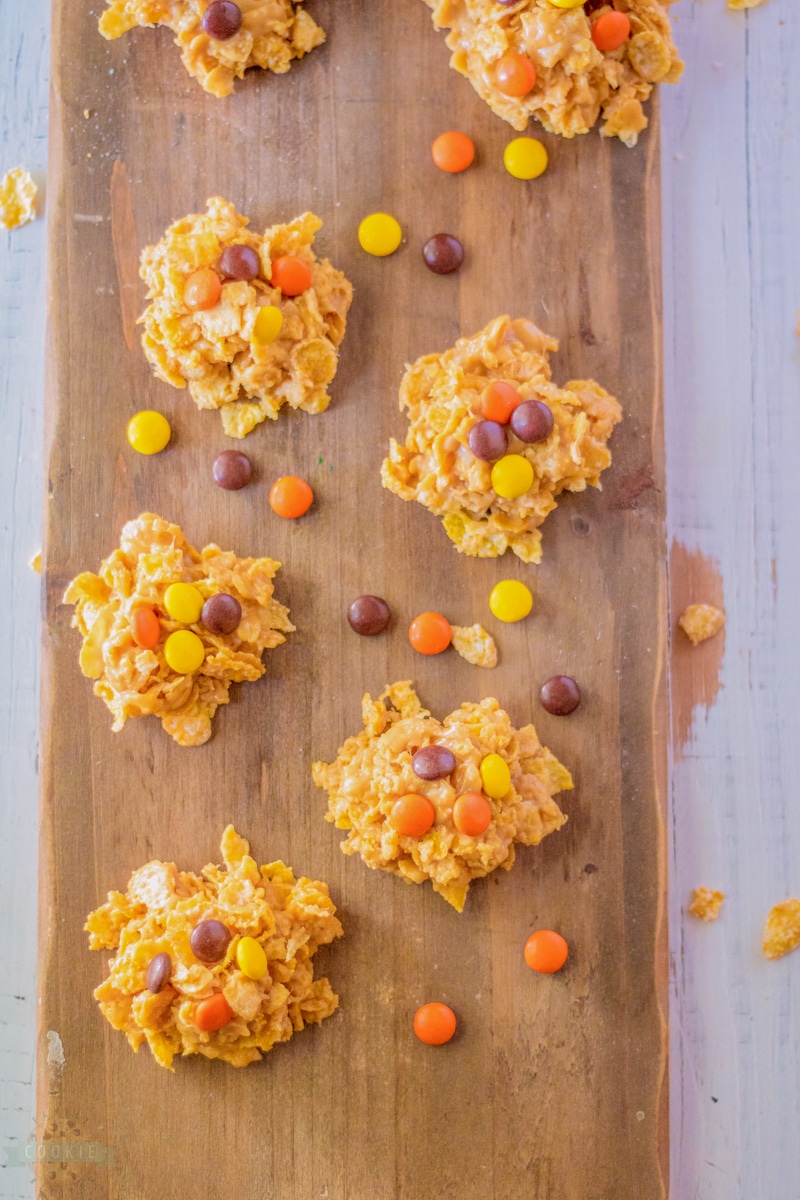 Can you freeze no bake cookies?
Yes! If desired, you can freeze these cookies on a baking sheet and freeze them until solid (about 1 hour). Then transfer to a Ziploc bag or airtight container with wax paper between each layer of cookies to prevent sticking.
Check out these other great no bake cookie recipes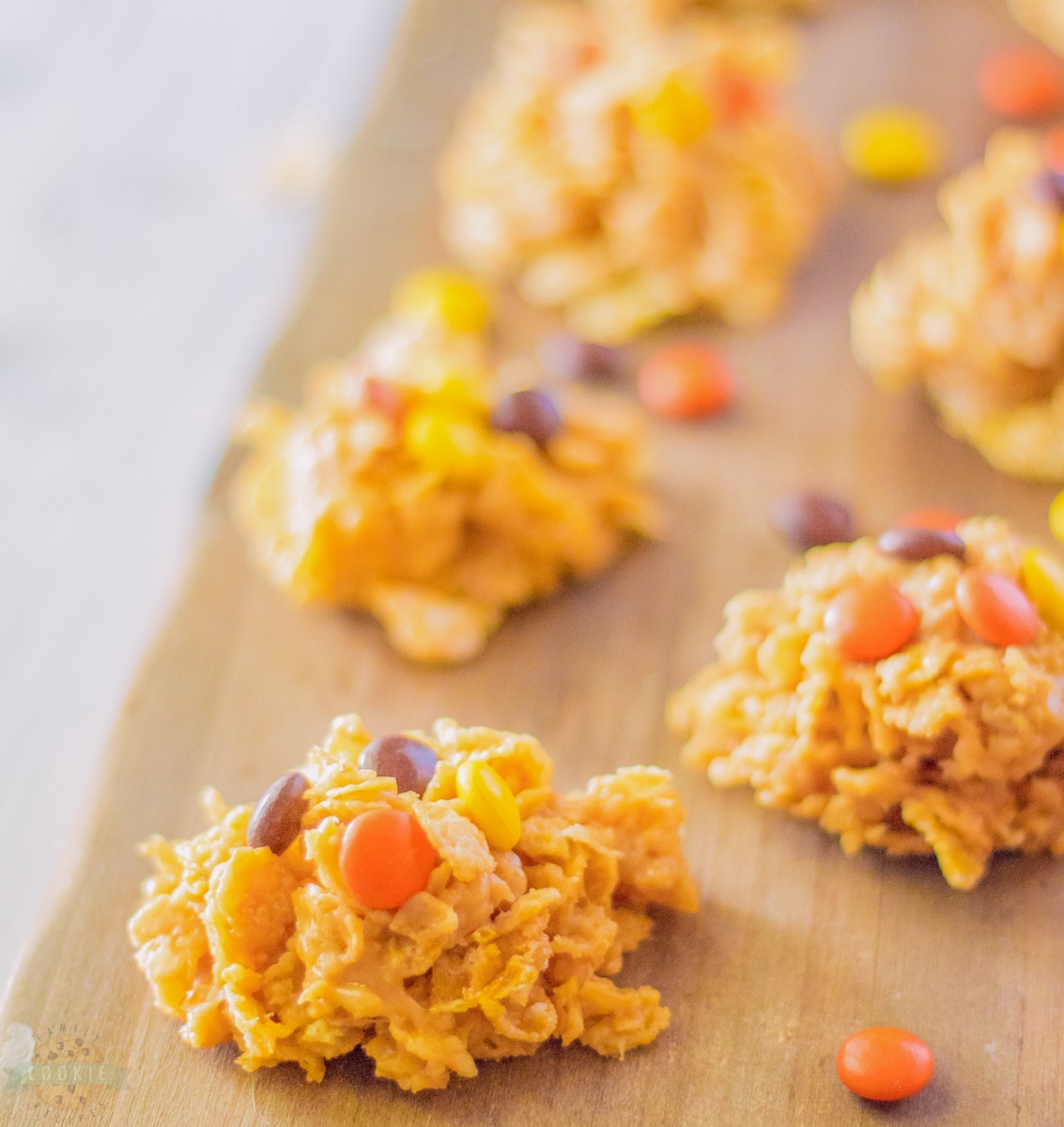 Need more peanut butter cookie options?


It's been a while since our extended family has gotten together (hello, COVID!) so we had to take advantage of everyone being in town. You know what that means? FAMILY PICTURES. Ha! I know, that can be a scary word. Thank heavens the process has gotten easier as the kids are getting older.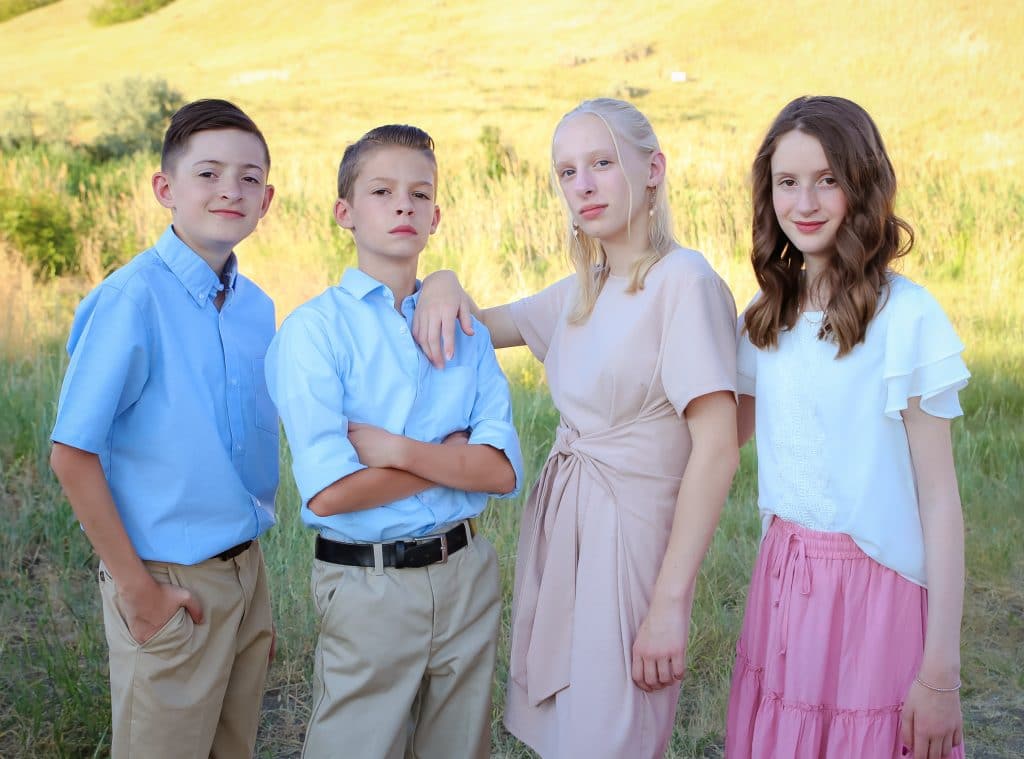 I brought my camera and took some candids throughout the process. I got this cute one of 4 of the cousins. We live close and these four spend a lot of time together. I love that! I'm so grateful that cousins have the chance to develop great relationships with each other. (PS: Mine are the two in the middle. How fun is it that my sister in law & I both had girls close together, then boys close together!!)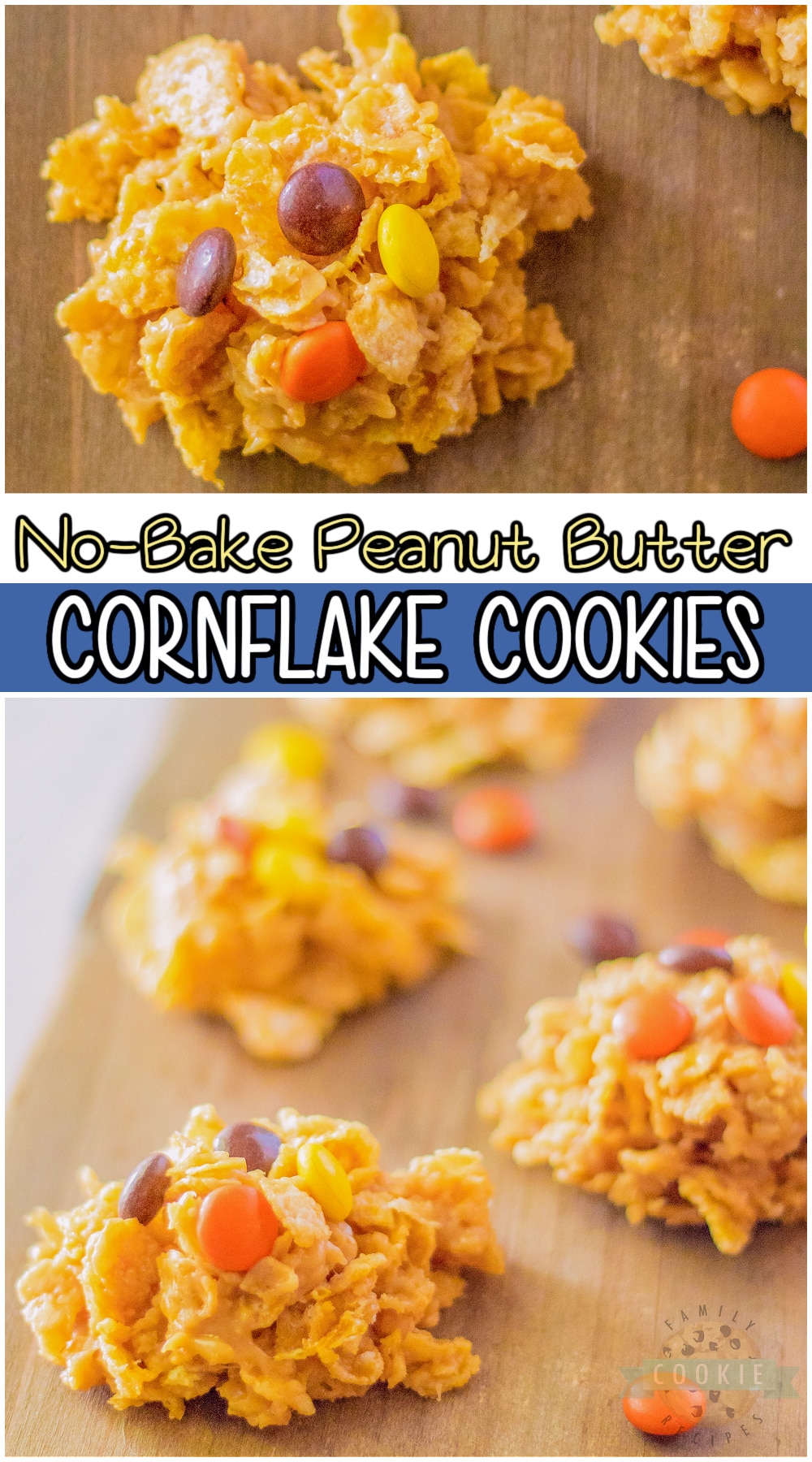 You're going to love these no bake Reese's peanut butter cookies! They're such a fun and simple twist on traditional cornflake cookies and they have great flavor and crunch in every bite.