Easy 5 ingredient Almond Joy Cookies are dairy-free and eggless! Simple chocolate coconut cookies made in minutes, with common ingredients, that everyone goes crazy over!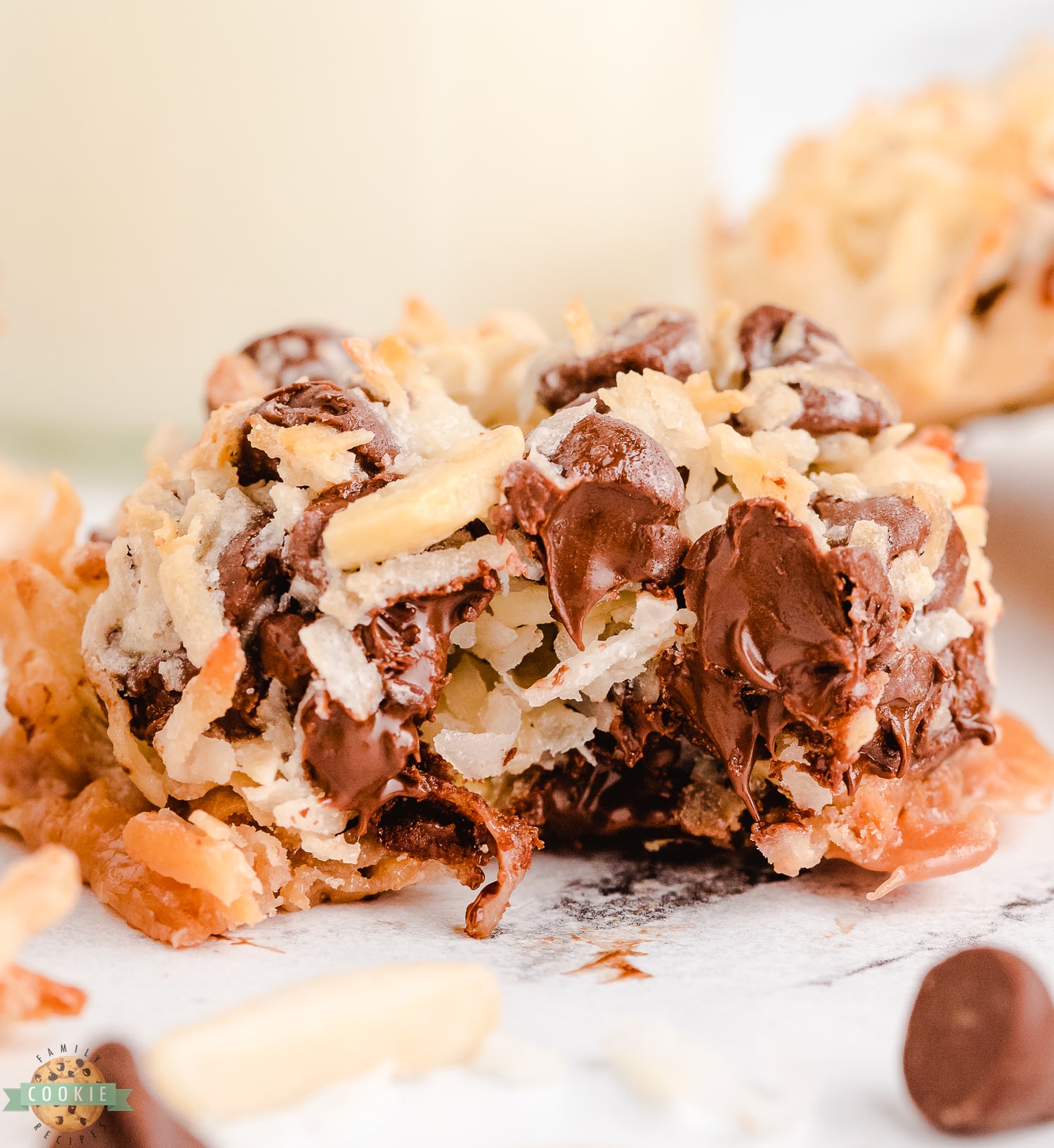 These coconut cookies come together fast and are so addictive. I love that this almond joy cookie recipe is dairy free and doesn't call for any eggs, perfect for those with allergies or food sensitivities!
What are Almond Joy Cookies?
How have I not shared this cookie recipe with you all yet?! It is seriously one of my favorites. One time I even made some while on vacation. Let me tell you, baking in a tiny hotel oven on reusable foil pans is so much fun. They turned out great though and everyone enjoyed them. This recipe takes what we all know and love about the classic candy bar, and turns it into a delightful cookie treat. Using only 5 simple ingredients, this recipe comes together easily and the results are a sensational, tasty dessert.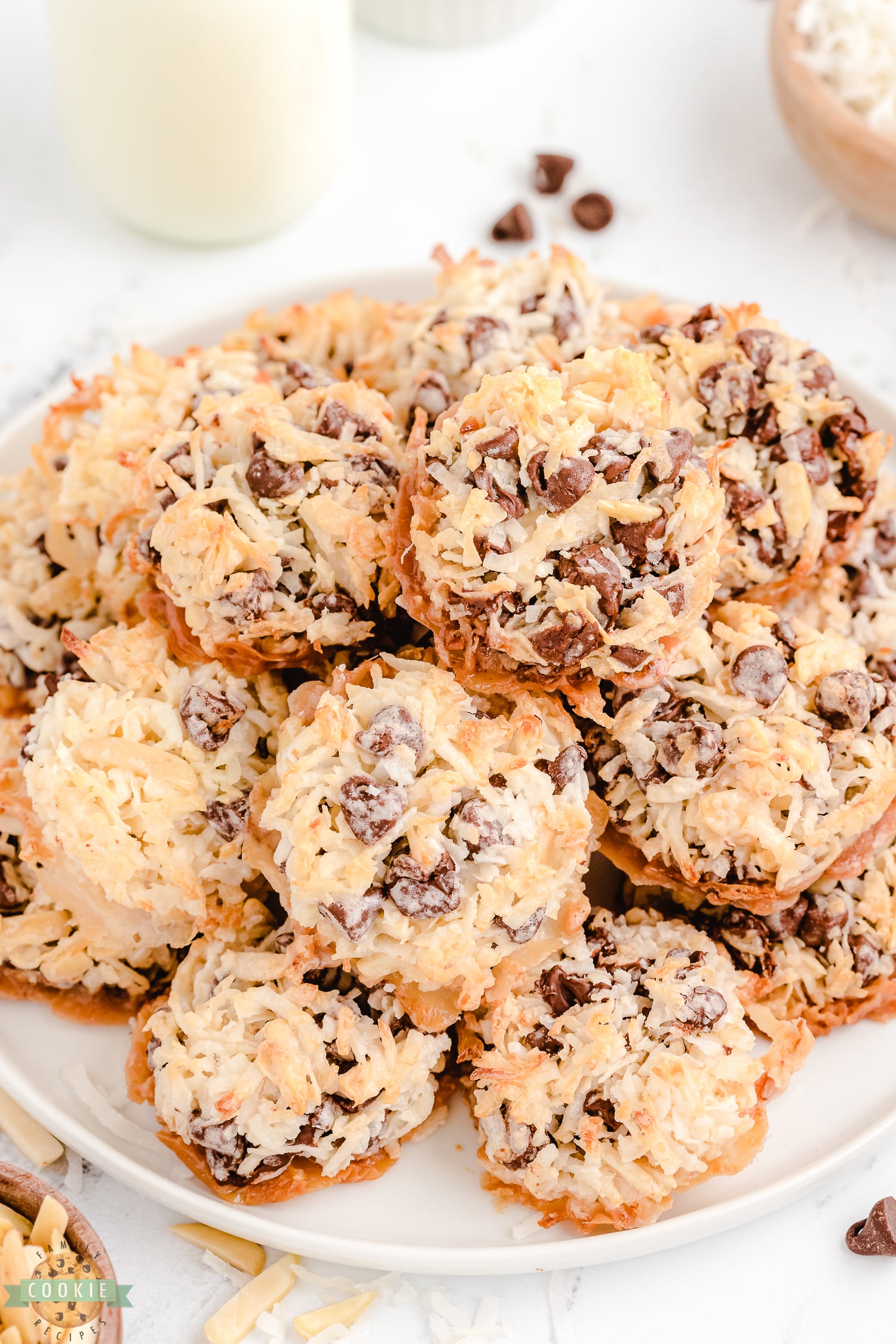 Why you'll love this easy cookie recipe
Amazing flavor. The combination of flavors is one you will not soon forget. The chewy coconut, sweet chocolate and crunchy almonds, makes for an incredibly delicious treat.
Simple to make. This recipe is so easy to make, it calls for only 5 ingredients. From start to finish, you can be enjoying these cookies in just about 30 minutes.
Basic ingredients. Chances are that you have some of the ingredients on hand to make this recipe. With only 5 ingredients this recipe is an easy one to pull together fast!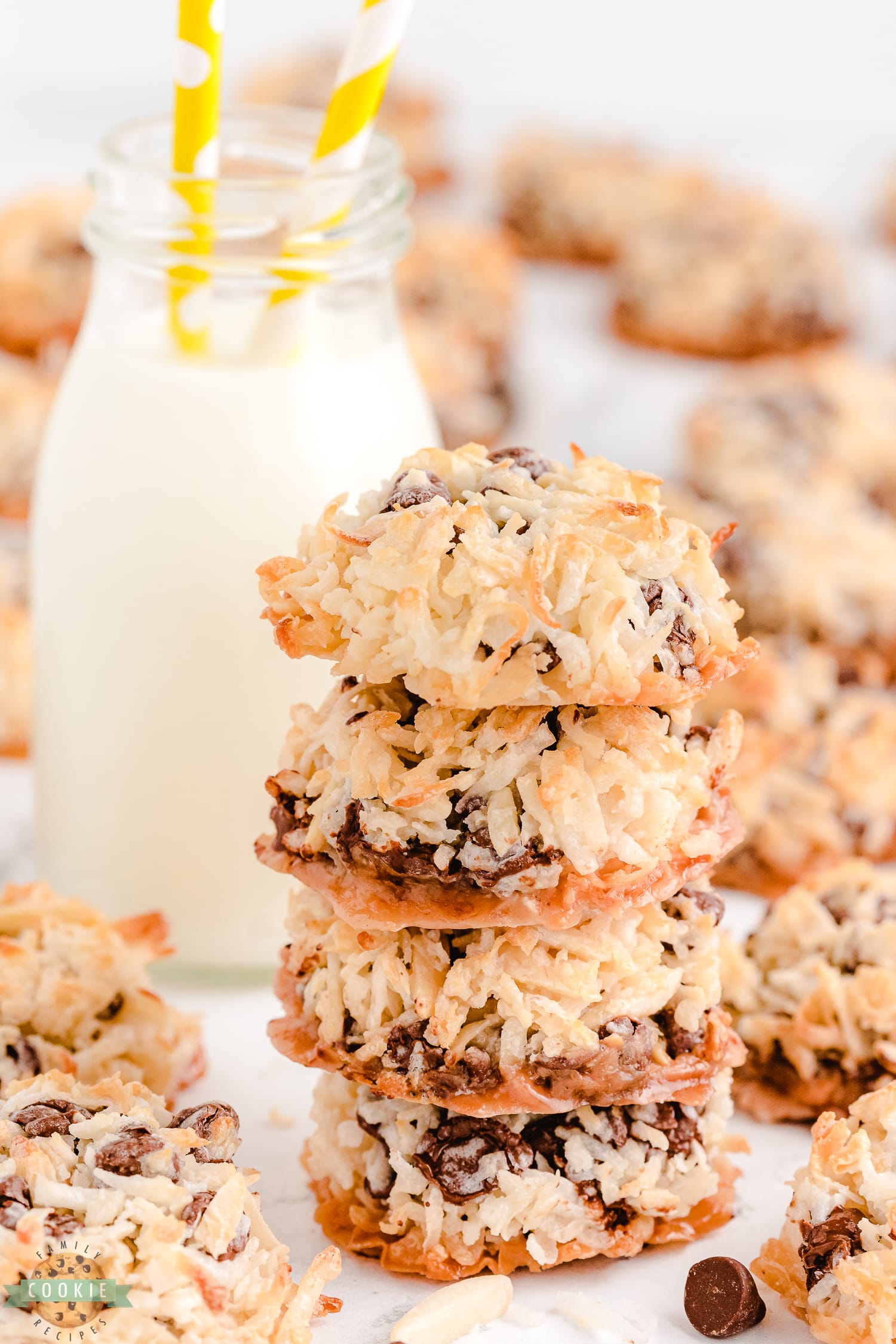 Ingredients for Easy Almond Joy Cookies
Coconut: The base of this delightful cookie is one 14-ounce bag of sweetened shredded coconut.
Chocolate chips: Adding in 2 cups of semi-sweet chocolate chips (can sub in dairy free chocolate chips, if preferred) will create a wonderful chocolate taste.
Almonds: Use ½ cup of slivered almonds for a tasty addition to these cookies.
Condensed coconut milk: You will need one 11.25-ounce sweetened condensed COCONUT milk.
Salt: Add in ⅛ tsp of salt to help balance all the flavors in this cookie recipe.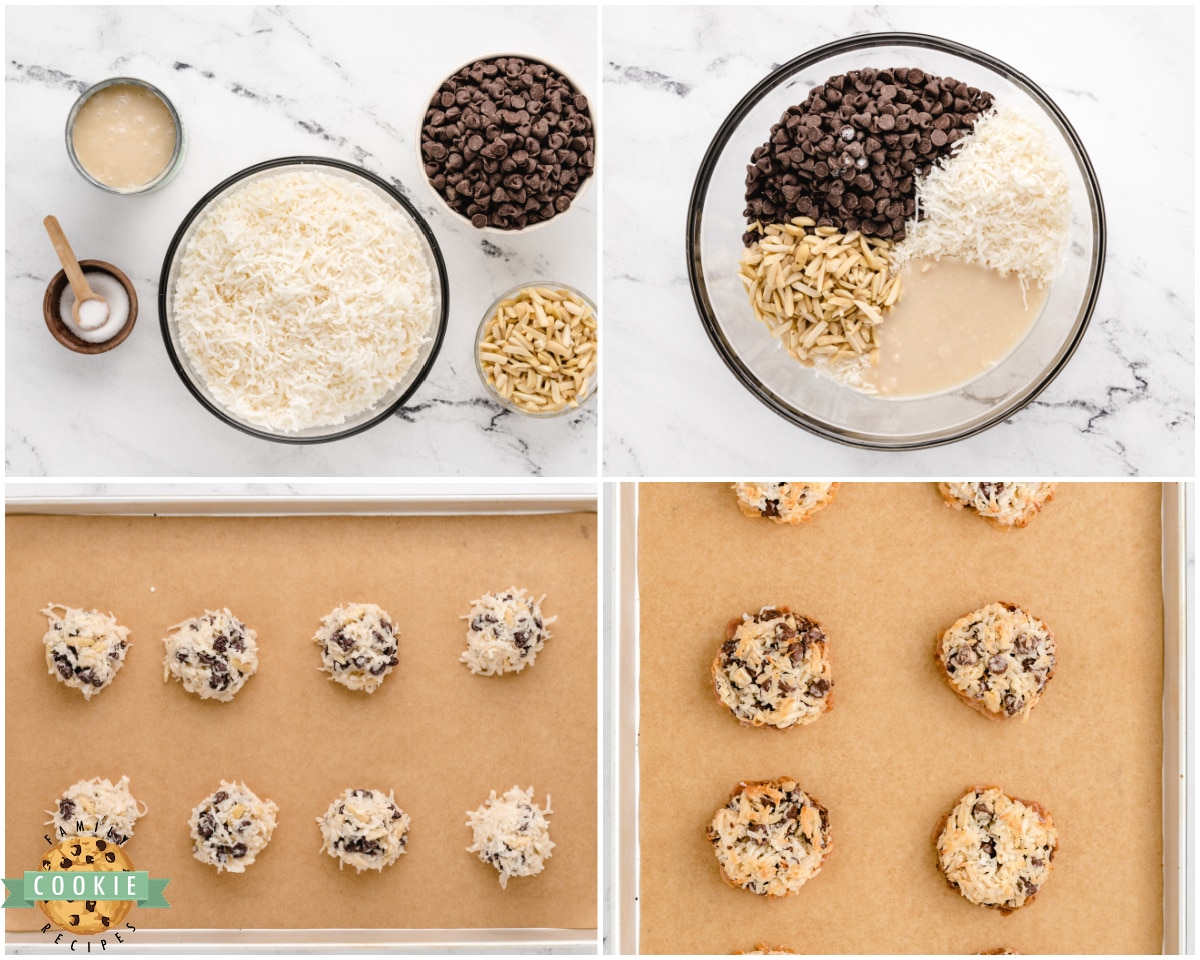 How to make Almond Joy Candy Bar Cookies
Prep
Start preheating the oven to 325°F. Then, line a baking sheet with parchment paper and set aside.
Cookie dough
Next, in a large bowl, combine the shredded coconut, chocolate chips, almonds, and coconut sweetened condensed milk. Stir until well combined, be aware, this mixture is thick!
Proceed to scoop out the dough with a cookie scoop and place onto the prepared baking sheet.
After that, moisten the tips of your fingers with water and press the cookies flatter, pressing in pieces of coconut where needed.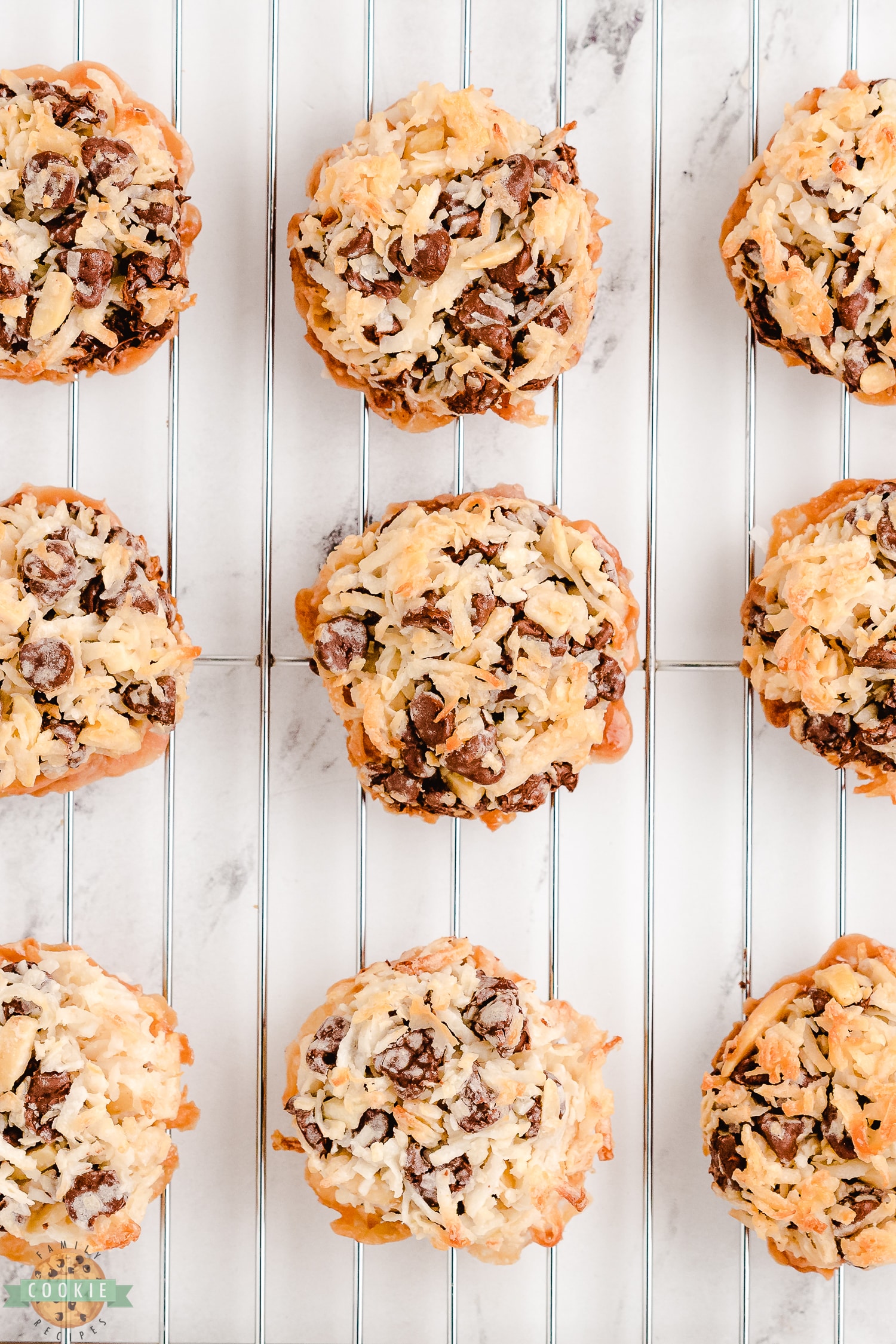 Bake
Place the baking sheet in the preheated oven and bake for 12 to 14 minutes or until the tips of coconut are just starting to turn golden brown.
Let the cookies cool on the pan for 5 minutes, then transfer them to a cooling rack to cool completely.
Serve and enjoy!
HOW DO YOU STORE ALMOND JOY COOKIES?
Let the cookies sit out for an hour or so to fully cool. Place them in an airtight container and then lay a cut piece of parchment paper over the top before laying more cookies on top. They can last this way up to a week.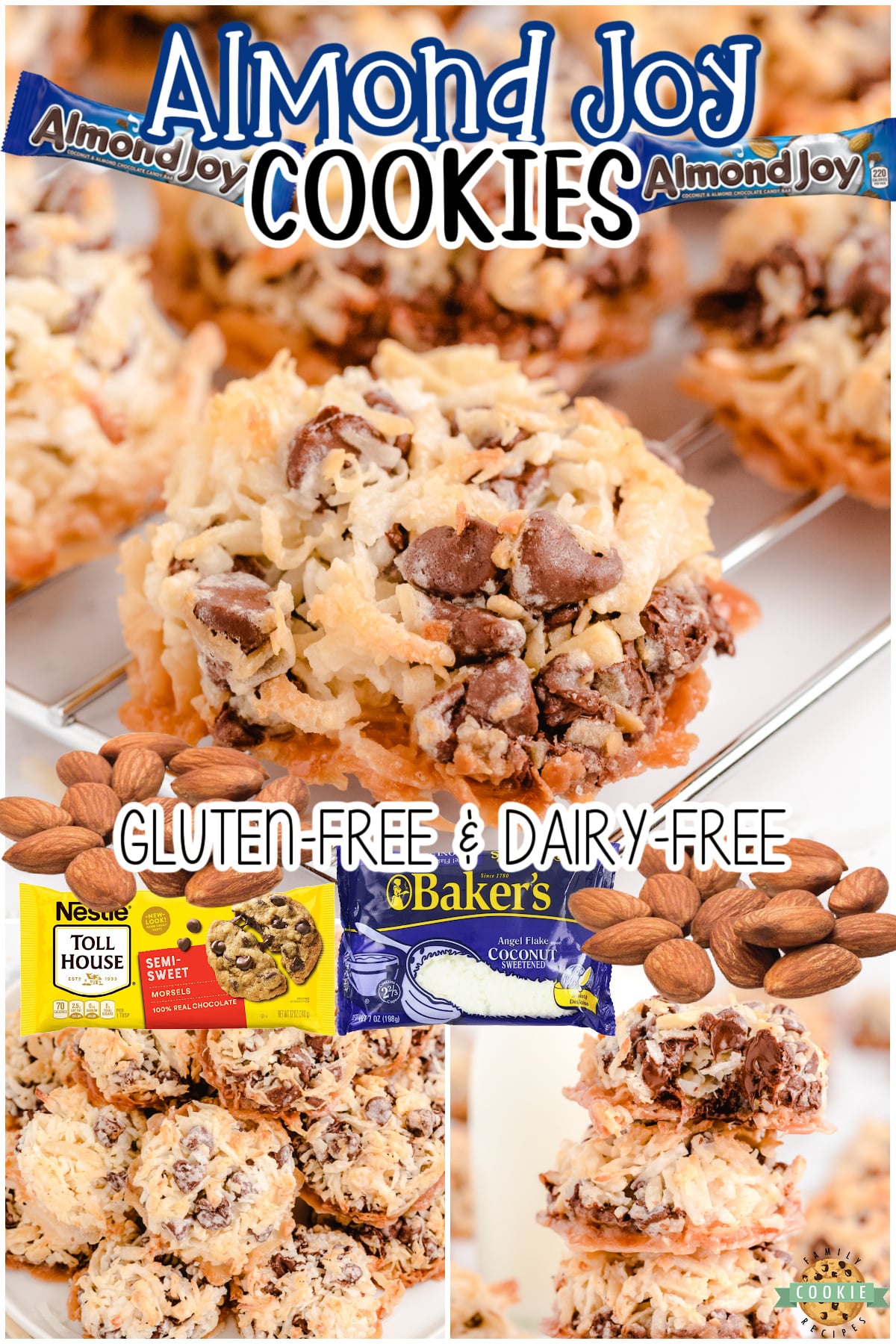 DO ALMOND JOY COOKIES NEED TO BE REFRIGERATED?
No, these cookies can be stored at room temperature for up to 1 week as long as they are stored in an airtight container. However, you can store them in the refrigerator and they will be delicious when slightly chilled. It just depends on your preference.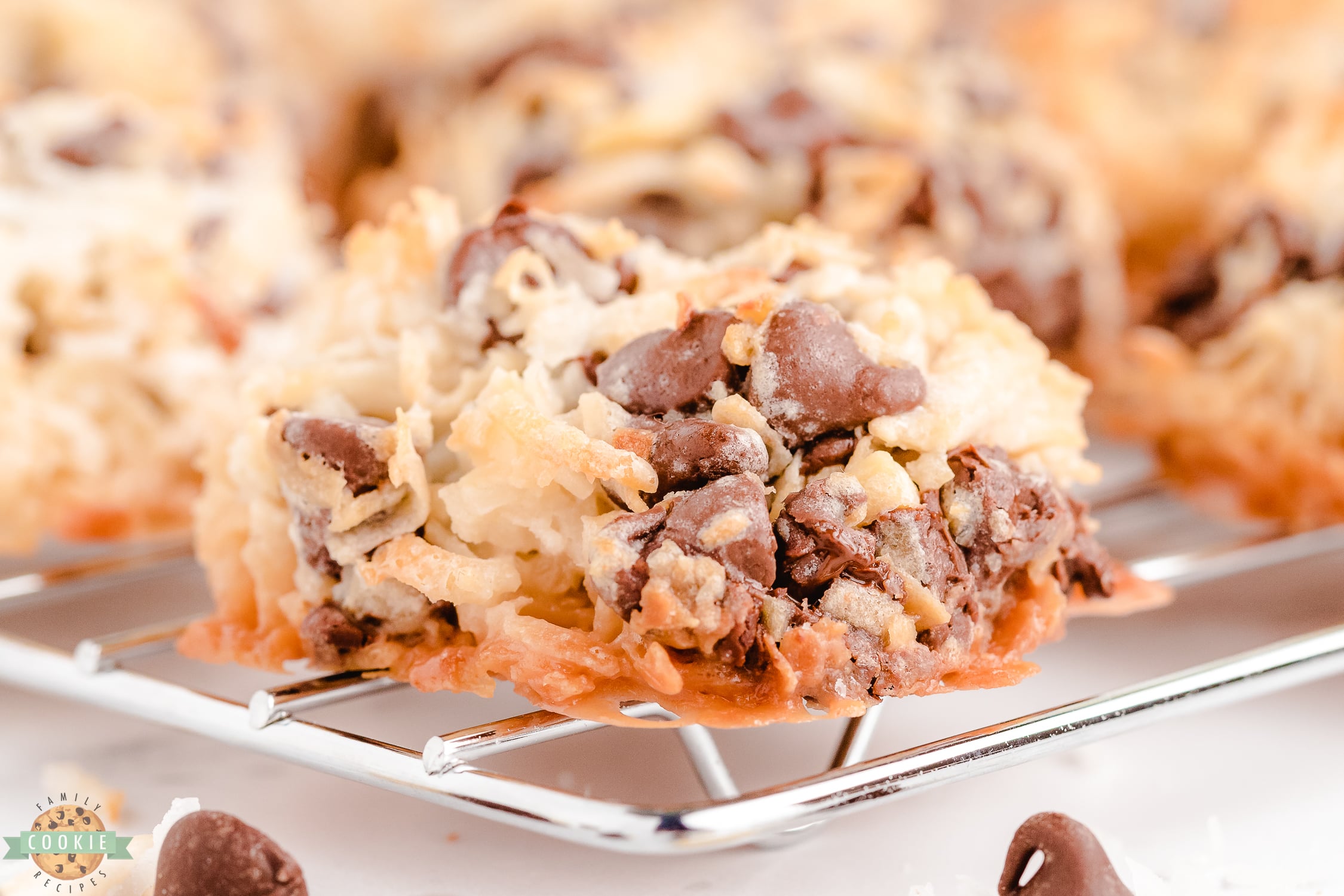 CAN YOU FREEZE COOKIES?
I love freezing cookies! There are 2 ways I prefer to freeze them. The first is by freezing the unbaked cookie dough balls. I scoop & shape the balls round with my hands, then freeze them in 1 layer on a cookie sheet. You can position them as close together as possible without touching. Freeze, then once solid, transfer them to a ziplocked freezer bag. Then you can pull them out and bake them whenever you want! You'll want to either let them thaw on a cookie sheet while preheating the oven, or add a couple minutes to the bake time to compensate for frozen cookie dough.
The second way is to just freeze the baked cookies. My mother in law does this ALL the time. They turn out pretty well, albeit a tiny bit drier and more crumbly once thawed. Oh and you've got to make sure you thaw them. Frozen cookies are pretty hard to eat. Thankfully, they only take about 20 minutes or so to thaw out.


This cute kid just won 2nd place in his first ever basketball tournament! Wahoo!! His team went from never playing basketball to 2nd place in just 7 months- pretty amazing! His smile says it all!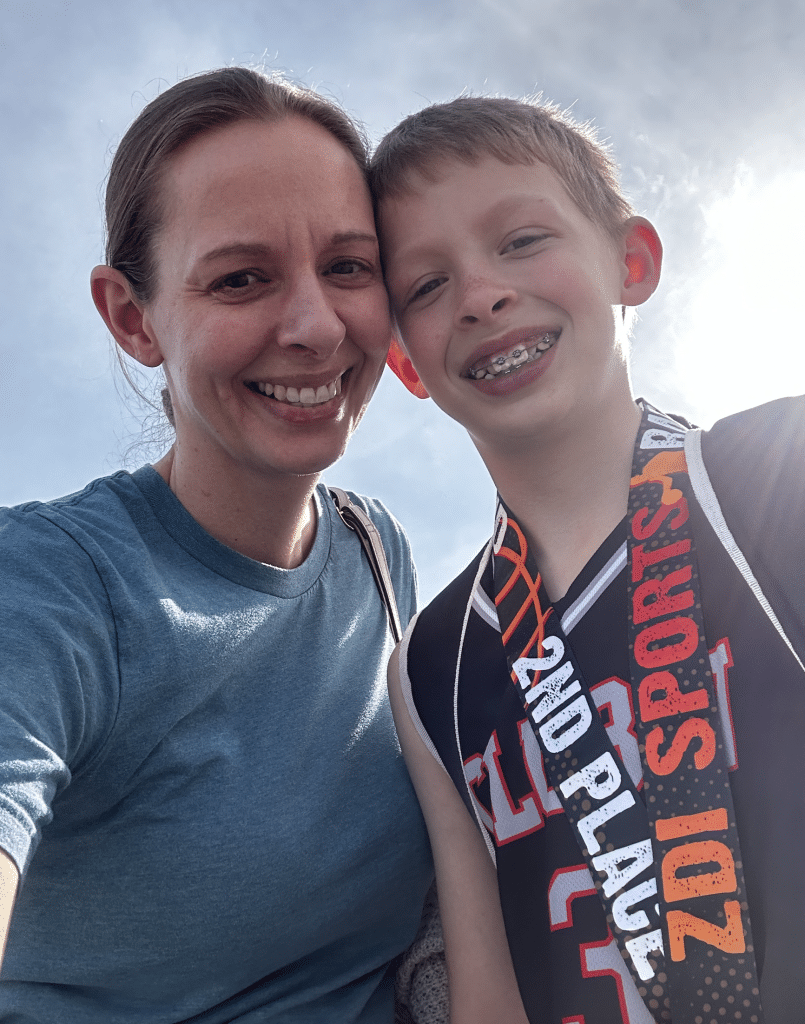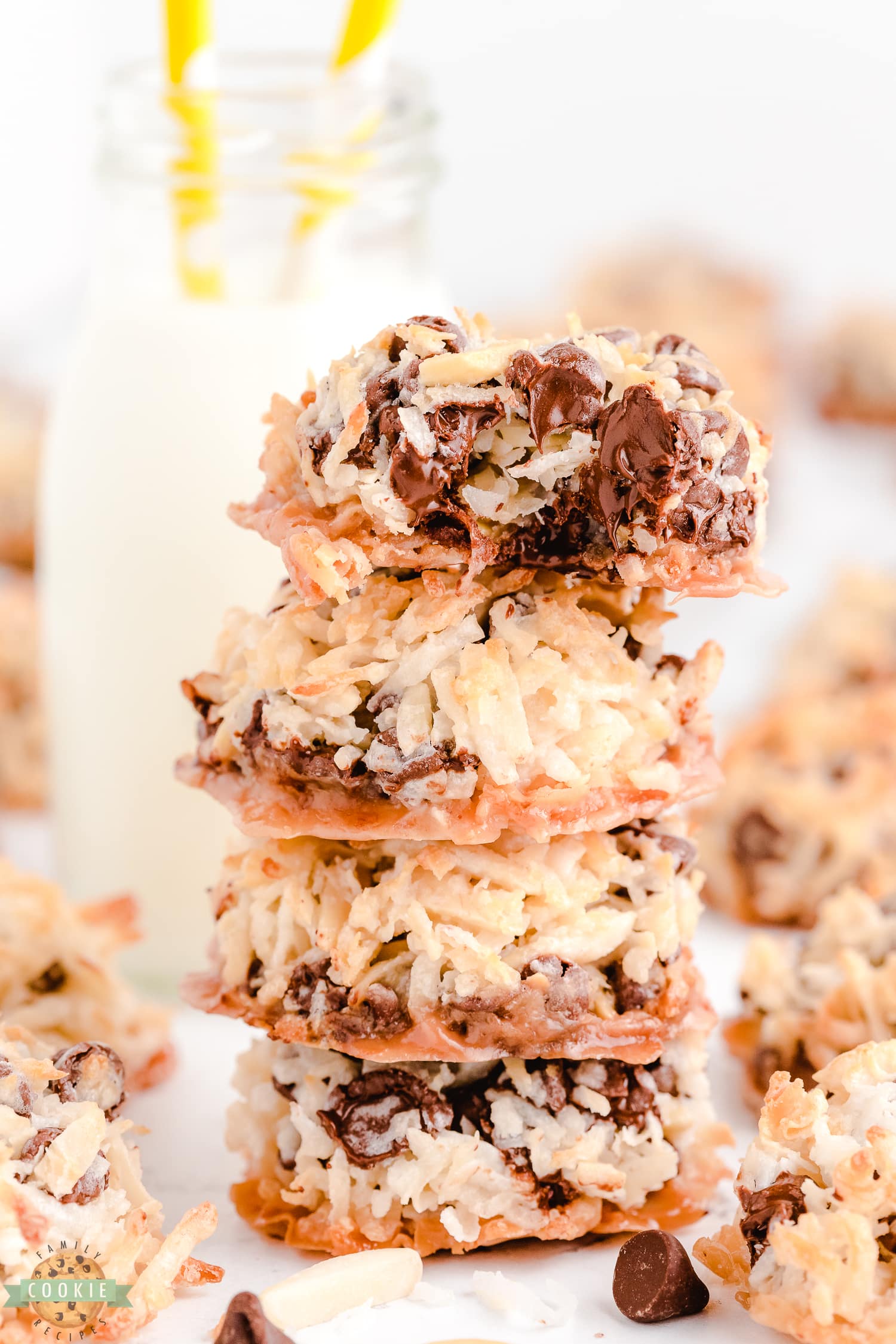 Need more great cookie recipes? Give these a try:
Easy 5 ingredient Almond Joy Cookies are a wonderful dairy-free and eggless dessert! These simple chocolate coconut cookies are made in about 30 minutes, with basic ingredients, everyone is sure to love them.