Crispy Sugar Cookies have a lovely crisp texture and buttery flavor! This Crispy Sugar Cookie Recipe is made from scratch with simple classic ingredients like butter, sugar and eggs, then baked to golden brown perfection!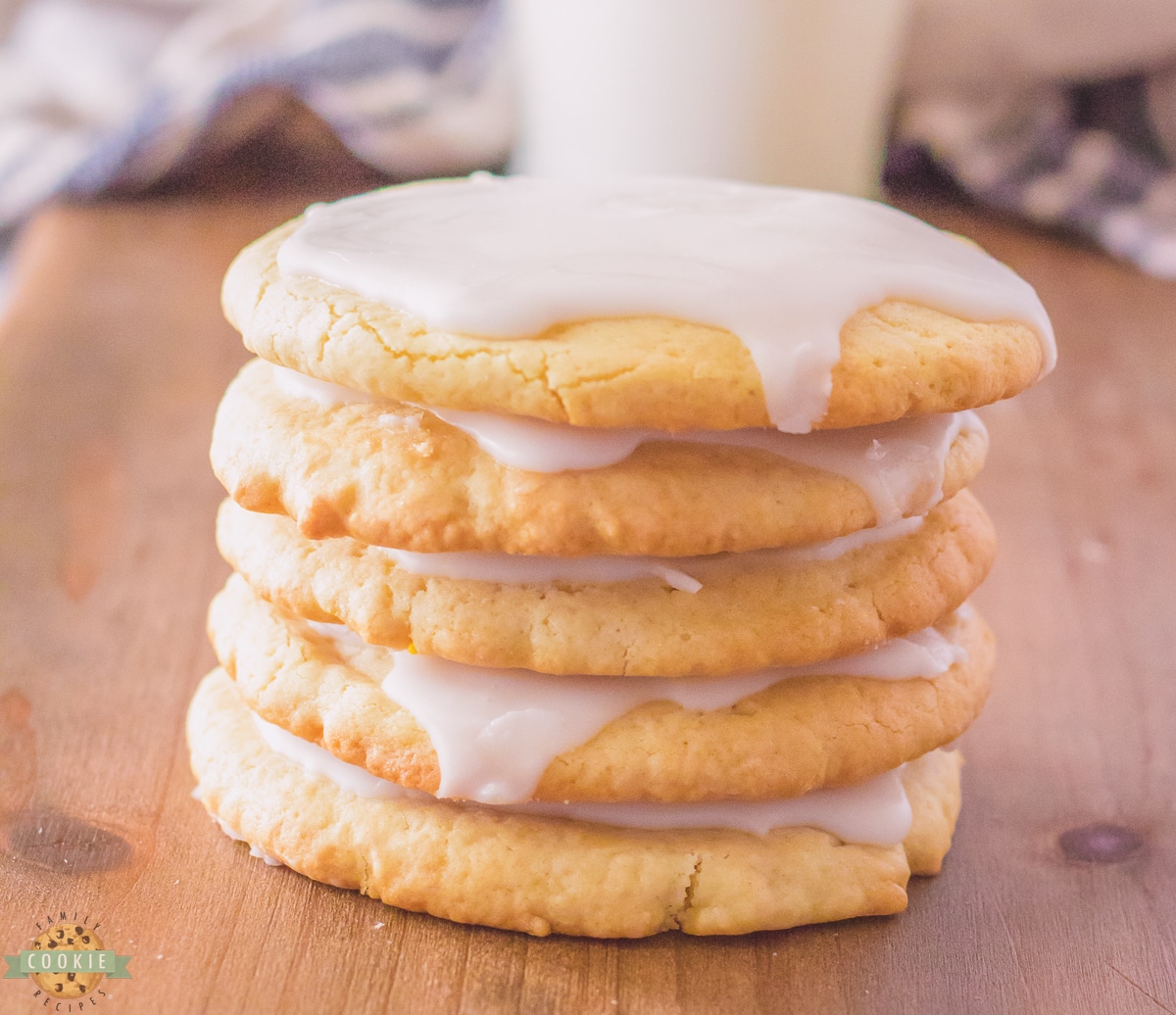 Is there anything better than a wonderfully crisp sugar cookie? These cookies taste great at room temperature or fresh from the oven, and nothing beats the sugary smell as they bake in the oven. The whole house will smell as incredible as that first crunchy bite for these sugar cookies taste!
The BEST crispy sugar cookie recipe
We have tried our fair share of sugar cookie recipes but nothing beats this crispy sugar cookie. The steps to make these cookies are so simple, even novice bakers can take part in the baking. Make them by yourself or with the kids and have almost as much fun as you would eating them. These are perfect for the holiday cookie exchanges too, they are easy and inexpensive to make!
This recipe has a higher ratio of sugar and butter to flour which gives it the fantastic buttery crisp texture we were looking for. You can top it with glaze or not, whatever your baker heart desires!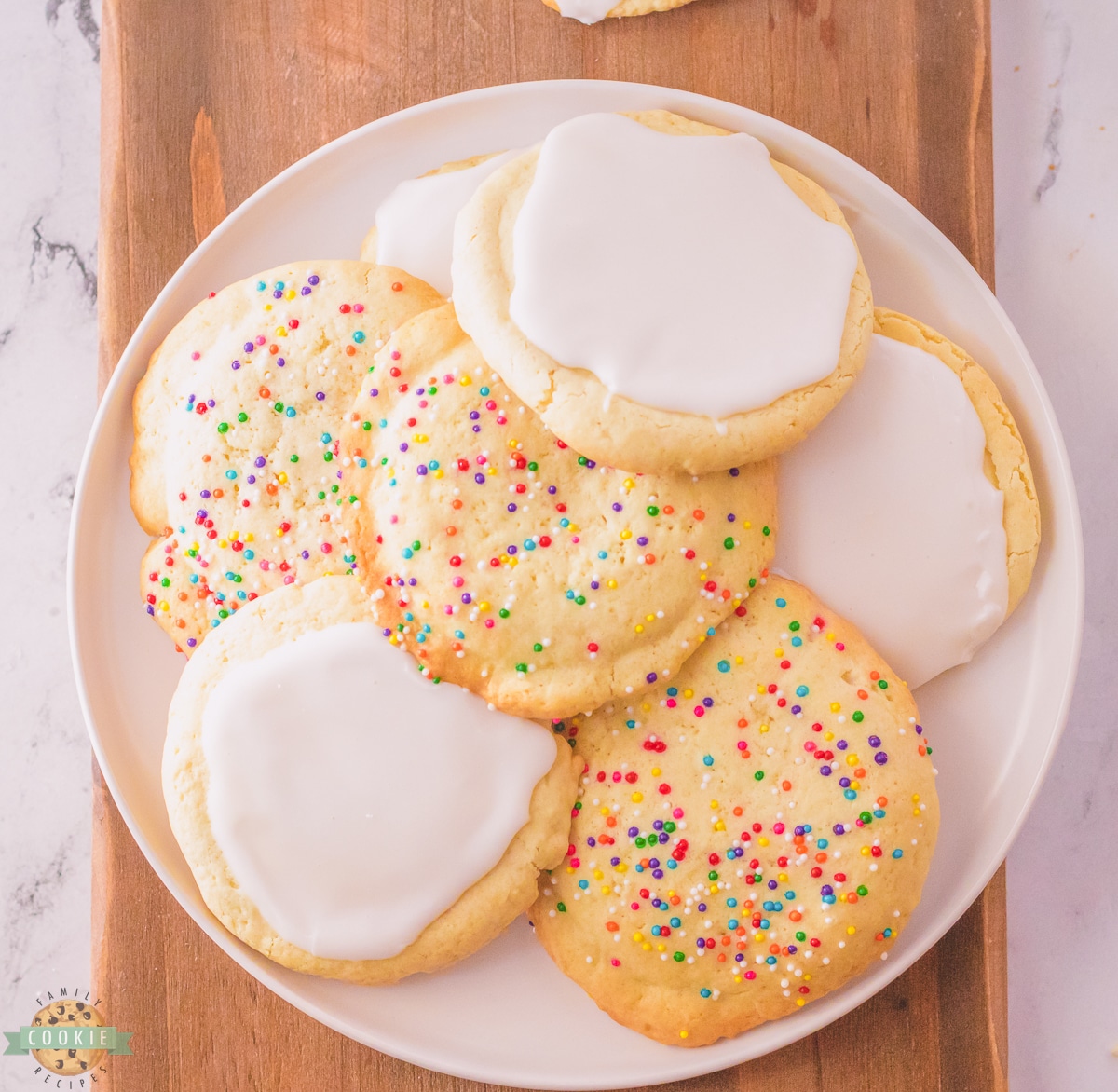 Crispy Sugar Cookies Ingredients
-Butter: You will need 1 cup of softened butter (2 sticks) to help provide enough fats to make the cookie the perfect texture.
-Sugar: Using 2 cups of sugar will make the cookies sweet and scrumptious.
-Eggs: You need 2 large eggs to help bind the cookie dough together and add a nice level of rich taste to every bite.
-Vanilla extract: One teaspoon of vanilla extract will help to enhance the flavors in the cookies.
-Flour: Use 4 cups of all-purpose flour for the base of the dough and perfect crisp consistency.
-Leavening agents: To make these cookies puff up nicely as they bake you will need 1 ½ teaspoons of baking powder and 1 teaspoon of baking soda.
-Salt: This is a natural flavor enhancer so add ½ teaspoon of salt to bring out the flavors in the cookies.
-Milk: Using ¼ cup of milk will add enough moisture to make the cookies the perfect firmness.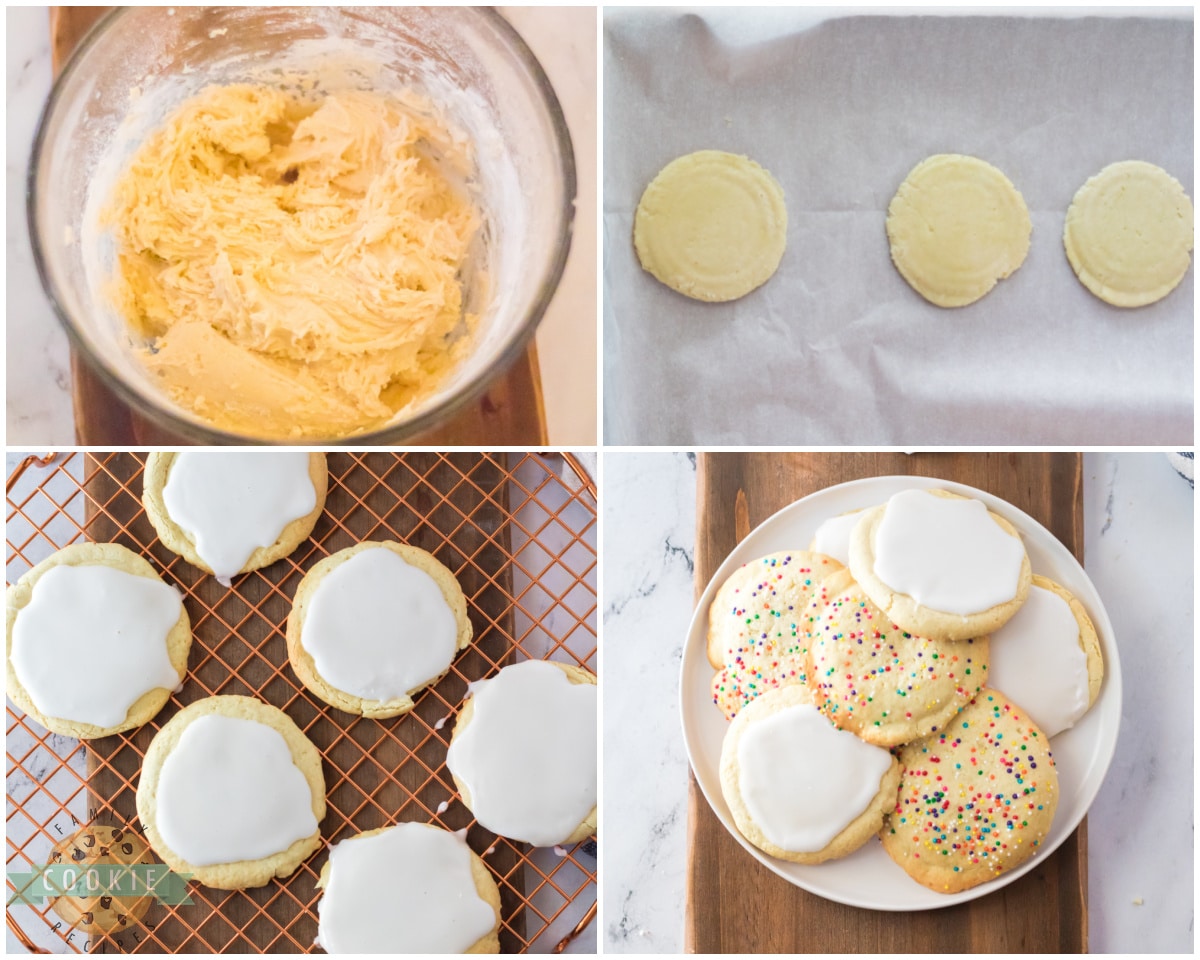 How to make Crispy Sugar Cookies
Preheat your oven to 350 degrees F. Then, line a baking sheet with parchment paper. Set aside.
In a large mixing bowl using an electric mixer, cream together the butter and sugar until light and fluffy.
Next, add in the eggs and vanilla extract and mix again.
In a separate bowl whisk together the flour, baking powder, baking soda, and salt.
Then, add the dry mixture to the egg mixture and stir together to combine well.
After that, add in the milk and stir again.
Proceed to chill the dough in the fridge for 20 minutes.
Once chilled, scoop the dough out into 1 -1 ½ sized tablespoons and roll them into balls.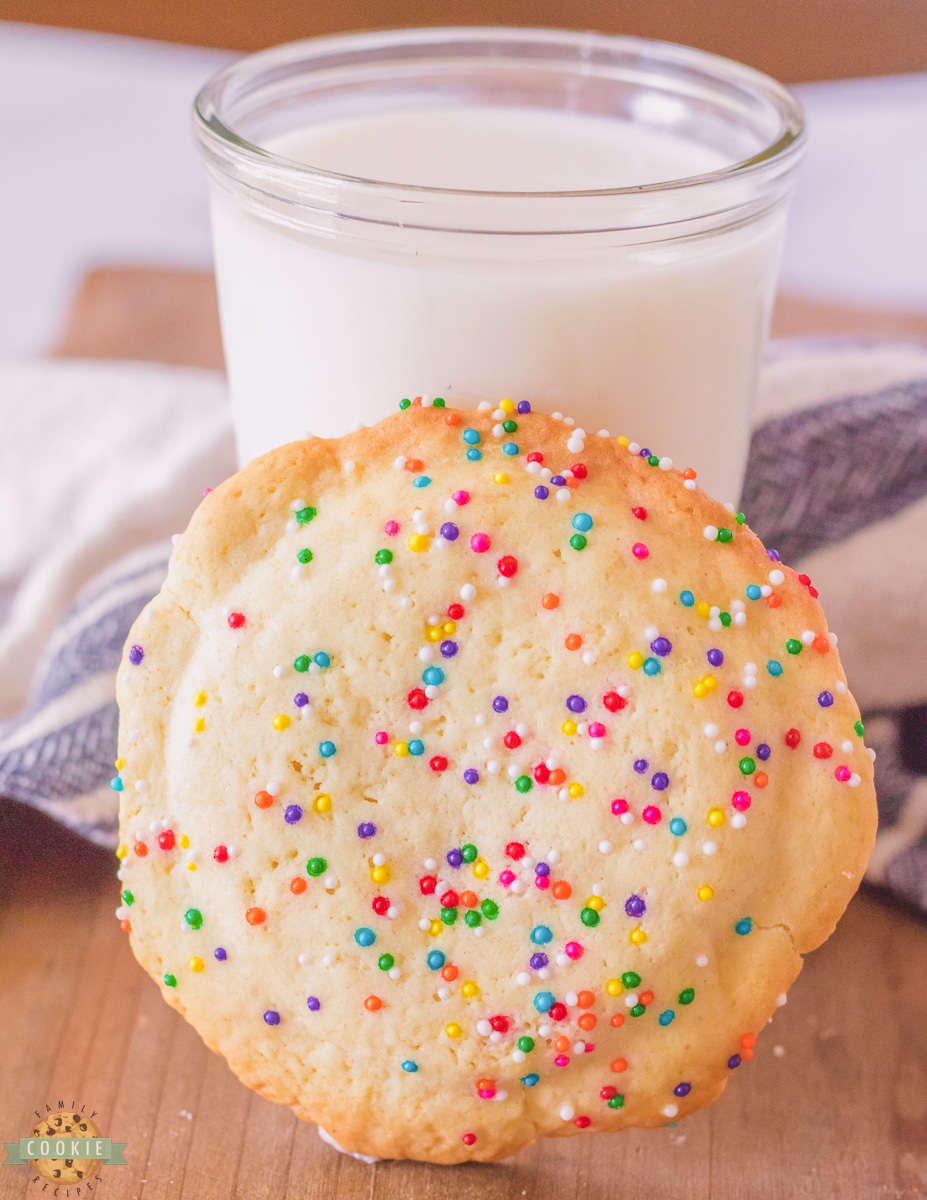 Place the cookie dough balls 2 inches apart on the prepared parchment paper-lined baking sheet.
Then, place another piece of parchment paper on top of the dough balls and use the bottom of a can to press the cookies down flat. Be careful not to press too hard, just enough to flatten them out evenly.
If you want to add a pop of color, add sprinkles the cookies before baking. This would be a fun way to add a color theme if these are for a party or event.
Bake in the oven for 10 minutes or until the edges are lightly browned.
If the cookies get puffy while cooking, just place another piece of parchment paper on top and then press the cookies down again with the can while they are still warm.
Remove the cookies from the pan and place them onto wire racks to cool completely.
If desired, you can top the cookies with a powder sugar icing and drizzle over the top after they have cooled. Enjoy!
How long are crispy sugar cookies good for?
These cookies should be good for up to 2 weeks if kept stored in an airtight container at room temperature. This should give you plenty of time to enjoy them.
How do you keep sugar cookies crispy?
As with most foods when these cookies get to age they lose some of their crispiness. The best ways to prevent this is to keep them stored within an airtight container. Some people even place a brown sugar bear or slice of bread into the container to help draw out the moisture so that the cookies don't become too soft.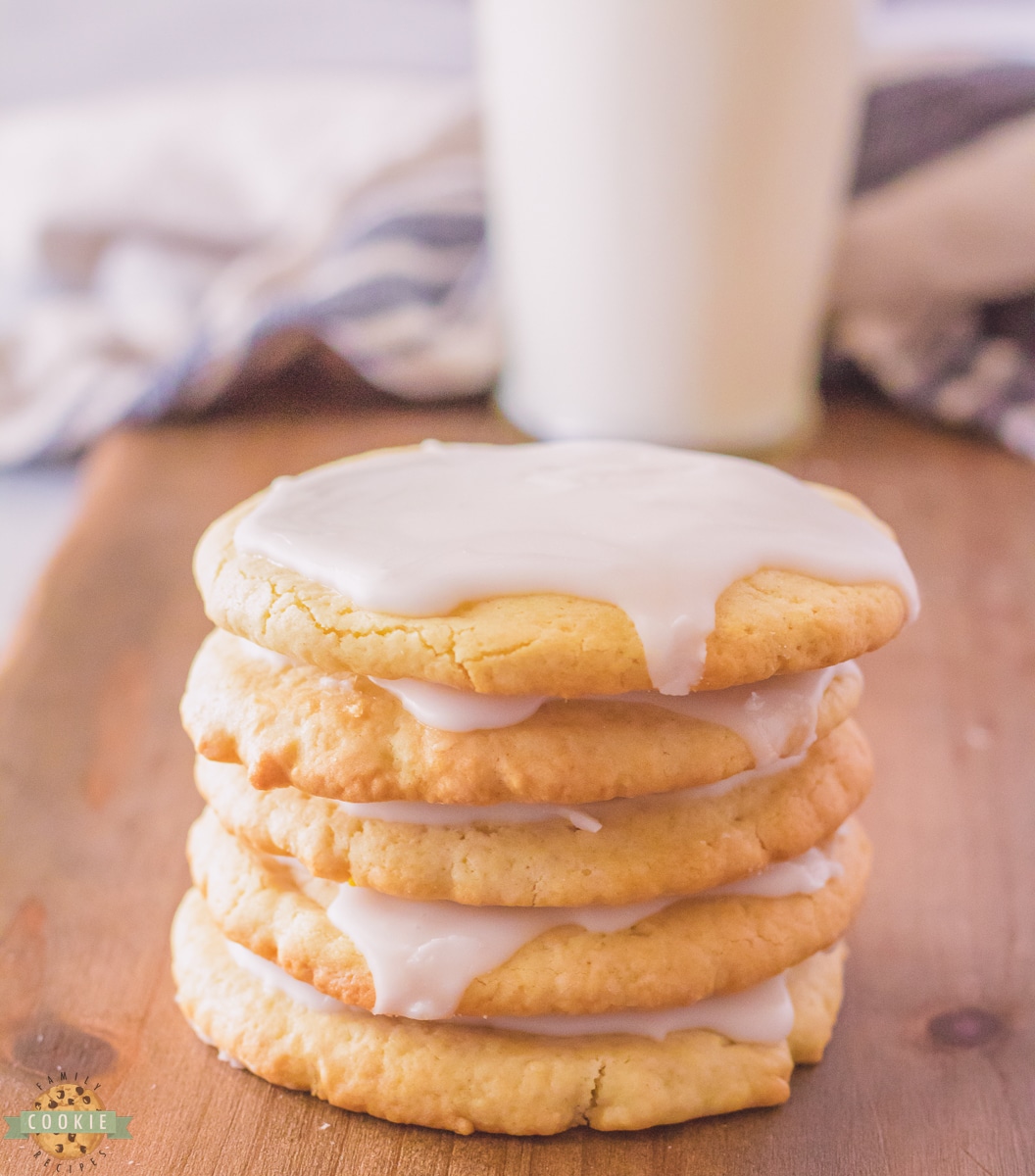 Check out these other great sugar cookie recipes

Here's my crew (+1 girlfriend Em!) in Cabo San Lucas Mexico! What an amazing trip this was! This day was bright, sunny and warm and we had SO much fun. Way too many strawberry coconut smoothies, watching the funny sea lions jump on the back of boats, WHALES!, sting rays and so much more. We will go back for sure!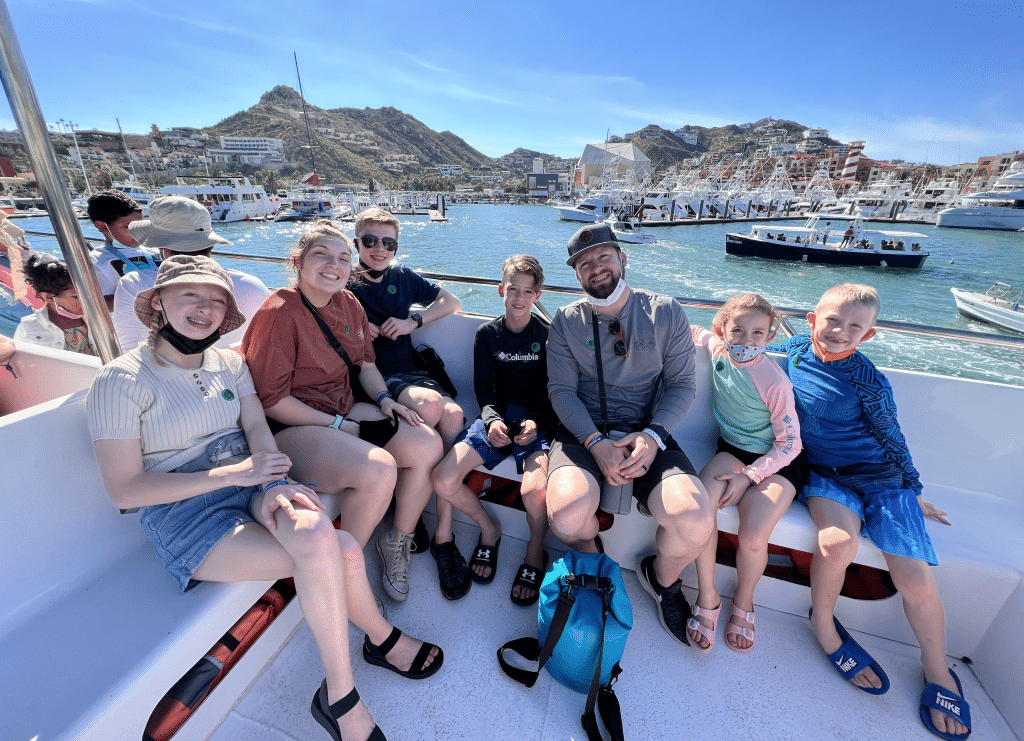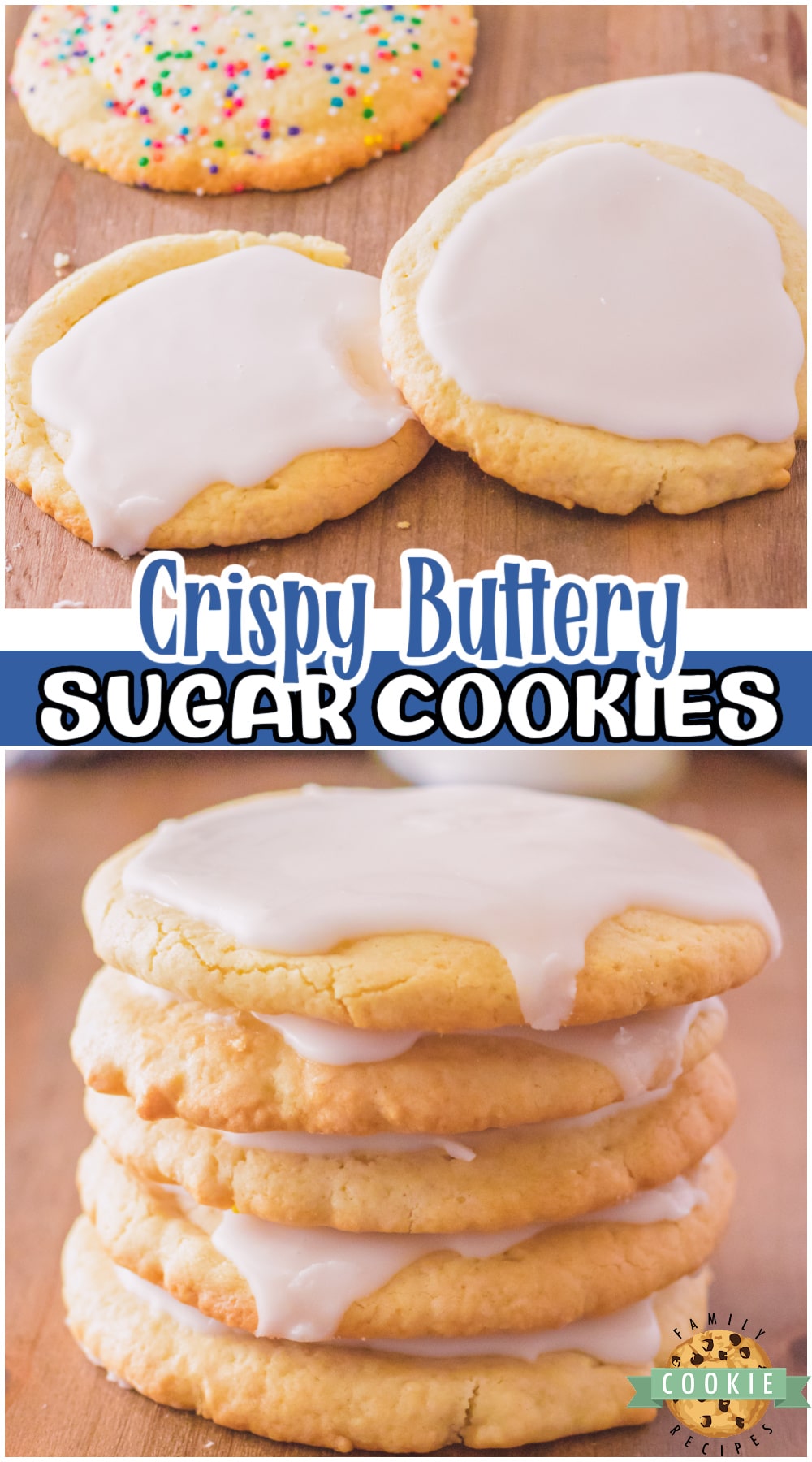 This crispy sugar cookies recipe is one to keep handy for any occasion. Made with just a few simple ingredients and steps these cookies are as easy to make as they are to enjoy. You'll fall head over heels for these crunchy sweet cookies!