Banana Molasses Cookies are soft pillowy cookies made with ripe bananas & warm spices! This molasses cookie recipe is sure to be a new holiday favorite!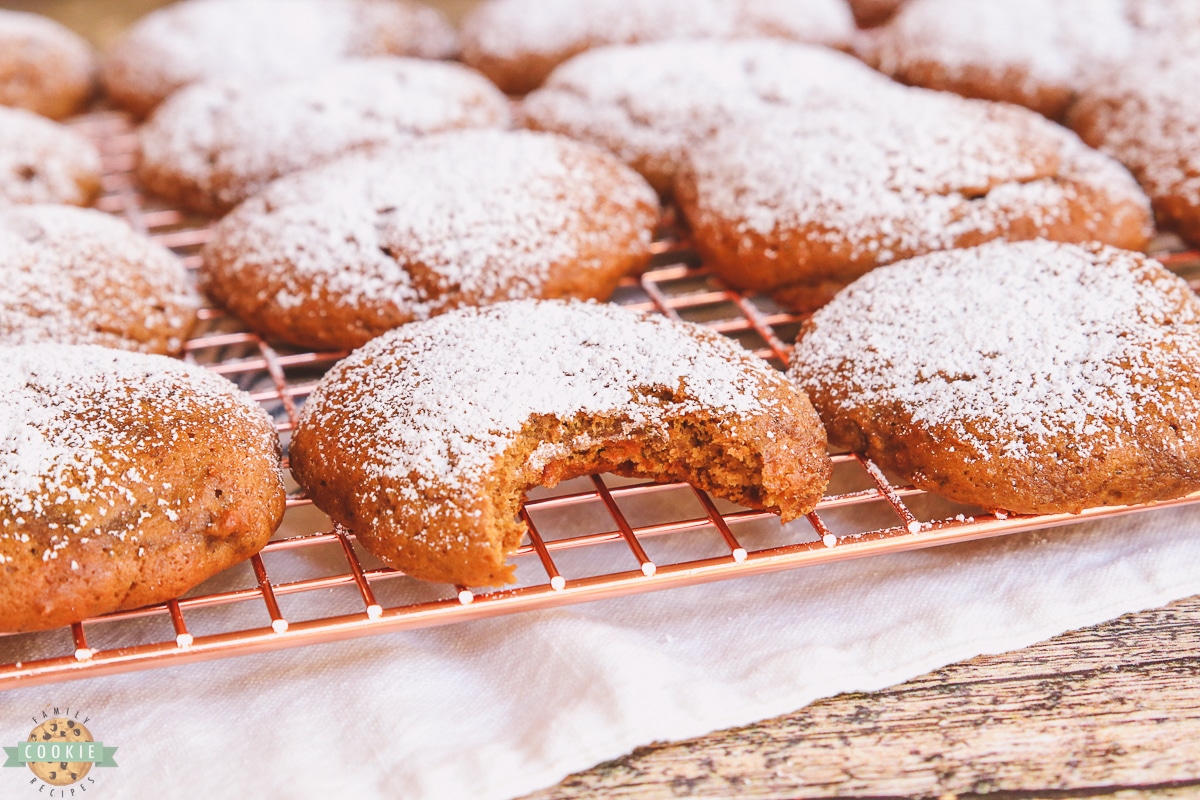 Just like adding pumpkin to cookies, adding ripe banana yields a soft, pillowy texture I adore. And hello, why have I never thought to combine banana + molasses?! As these molasses crinkle cookies bake, the smells that fill your kitchen and house will have you falling in love even before your first bite. It's a great way to use those ripe bananas you have laying around and the addition of molasses takes these cookies up a notch in the taste department too.
Spiced Banana Molasses Cookies
There is never a wrong time for banana recipes, but molasses recipes seem to be a winter favorite thanks to them being a main ingredient in recipes like GINGERBREAD COOKIES. These cookies are a fun seasonal twist to banana cookies, so you can enjoy them all winter long too. We also have BANANA BREAD COOKIES and SOFT GINGER MOLASSES COOKIES, but now we have this new recipe for Banana Molasses Cookies! A combination of these two great cookies is even better than you can imagine. The anticipation alone is thrilling, but smelling the cookies as they bake and taking that first bite will prove to you that this cookie is far better than you may expect.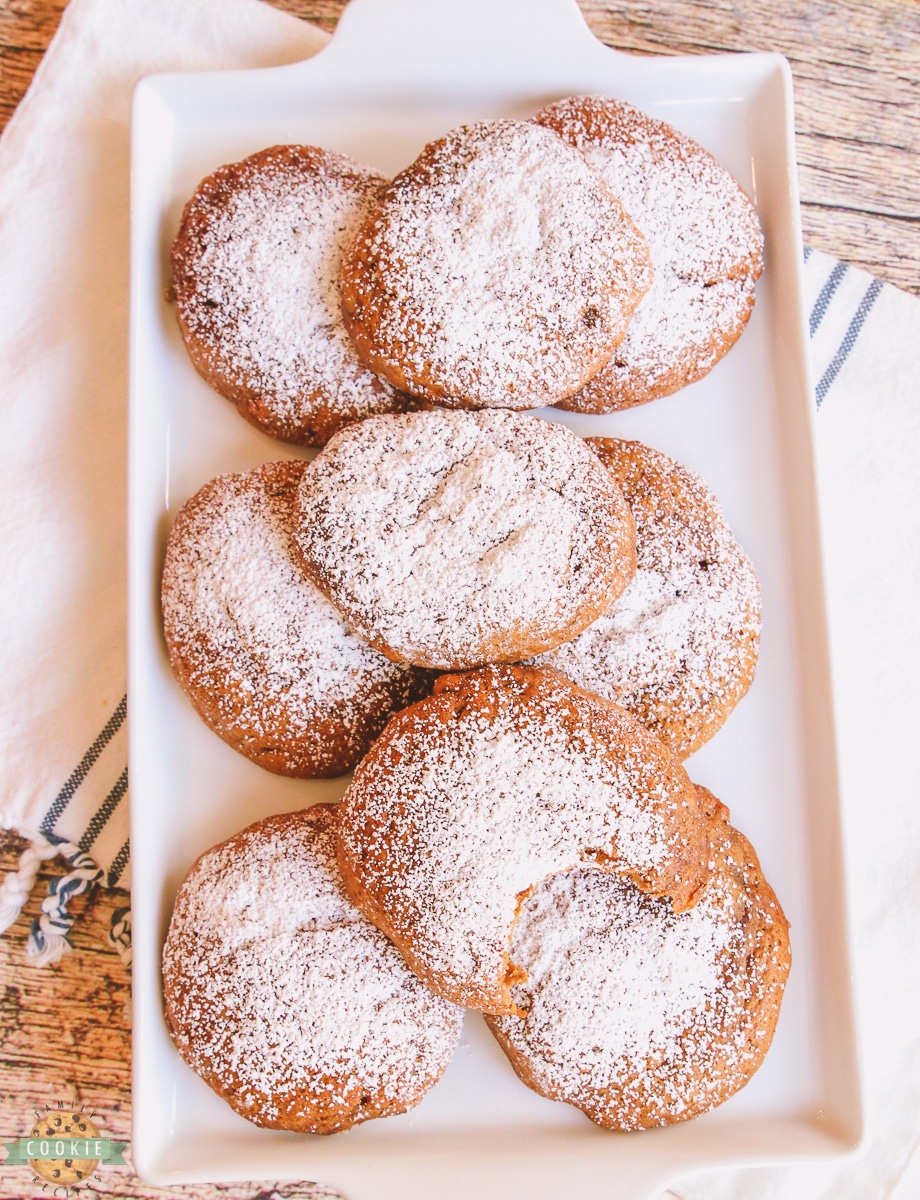 Why we think you will love this banana cookie recipe
In case you need more convincing to give this amazing recipe a try, read on for a few reasons why we think you will love them as much as we do.
You can prep them in advance.

The dough can be chilled for 2-3 days. I personally think these cookies taste better after the dough has sat in the fridge for a day to allow the flavors to meld!

Basic ingredients. If you already have molasses and ripe bananas on hand, you may be glad to know that the rest of the ingredients are common pantry staples like flour, vanilla extract, baking soda, and spices.
Simple recipe steps. These cookies require a little mixing, chilling, rolling, and baking. There are minimal steps and fewer dirty dishes. The steps are also easy enough to follow that you can grab the kids and have them help out too!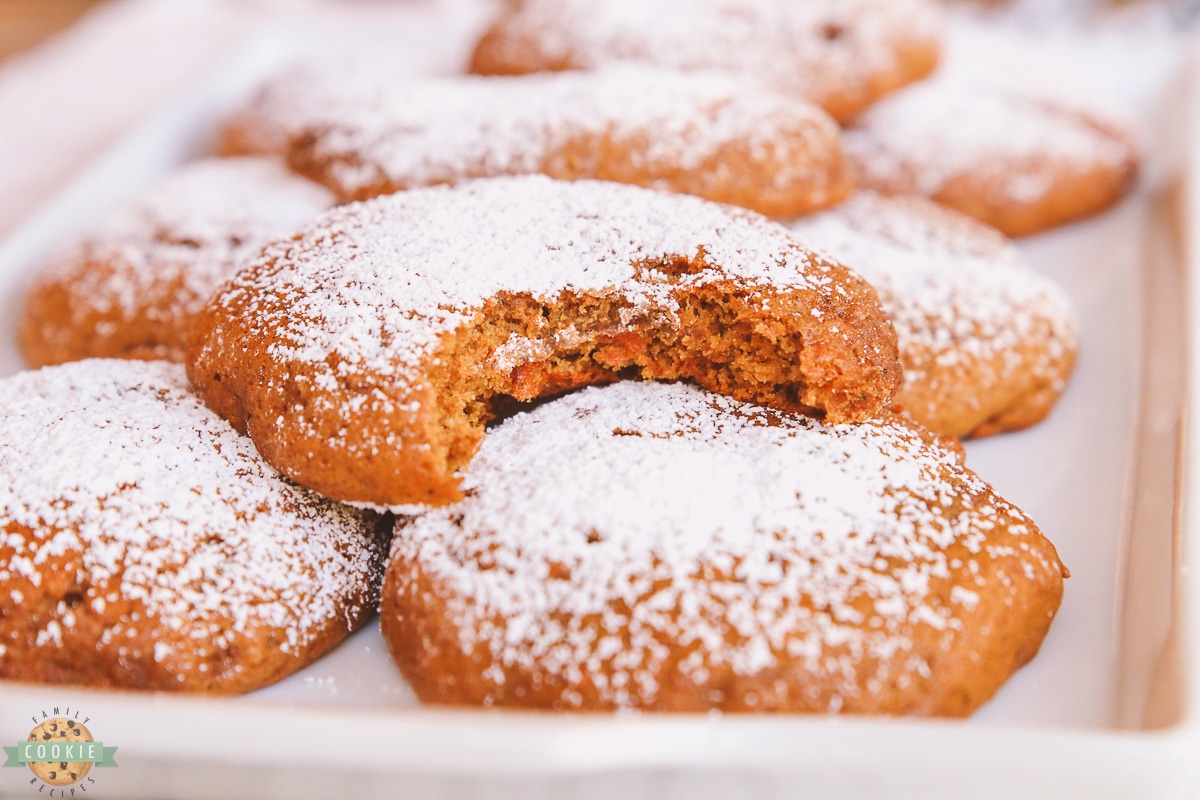 Banana Cookies Ingredients
Butter– You will need ½ cup of room temperature butter to make these cookies rich and moist.
Brown sugar- Use ¾ cups of brown sugar to give the cookies a nice depth of flavor and chewiness.
Bananas– 2-3 ripe bananas are needed so that we can have a delicious sweet banana flavor in every cookie.
Molasses– For chewiness, flavor, and dark color, you will need ¼ cup of molasses.
Egg– Use 1 large egg to bind the dough together well.
Vanilla extract– Use 1 teaspoon of vanilla extract to help enhance the flavors in these cookies well.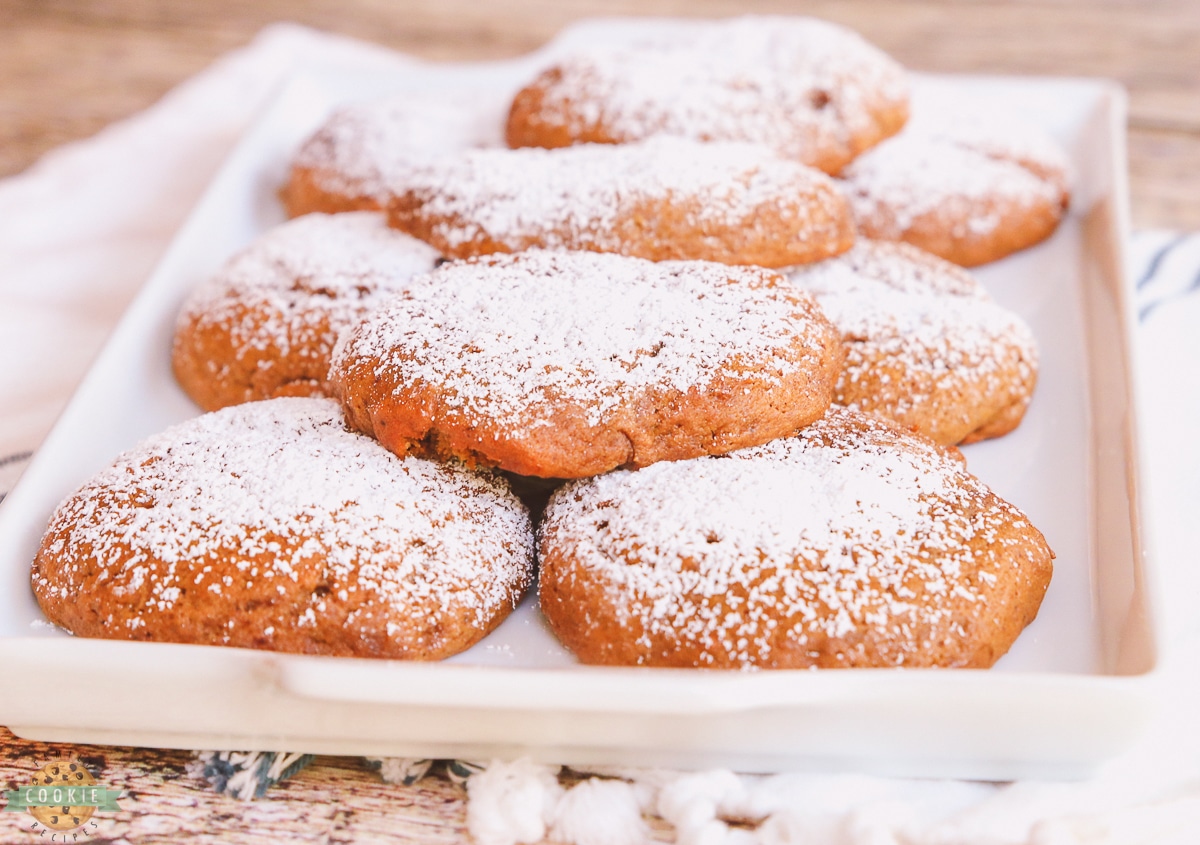 Flour– You will need 2 ½ cups of all-purpose flour for the base and structure of the cookies.
Baking soda– Add in 2 teaspoons of baking soda so that the cookies puff up nicely as they bake.
Spices– To make the cookies well spiced, you will need 2 teaspoons of ground cinnamon, 1 ½ teaspoons of ground ginger, and 1 teaspoon of ground cloves.
Salt– Use ½ teaspoon of salt to make the flavors in these cookies more pronounced.
Powdered Sugar– After these cookies are baked & cooled, dust them with powdered sugar.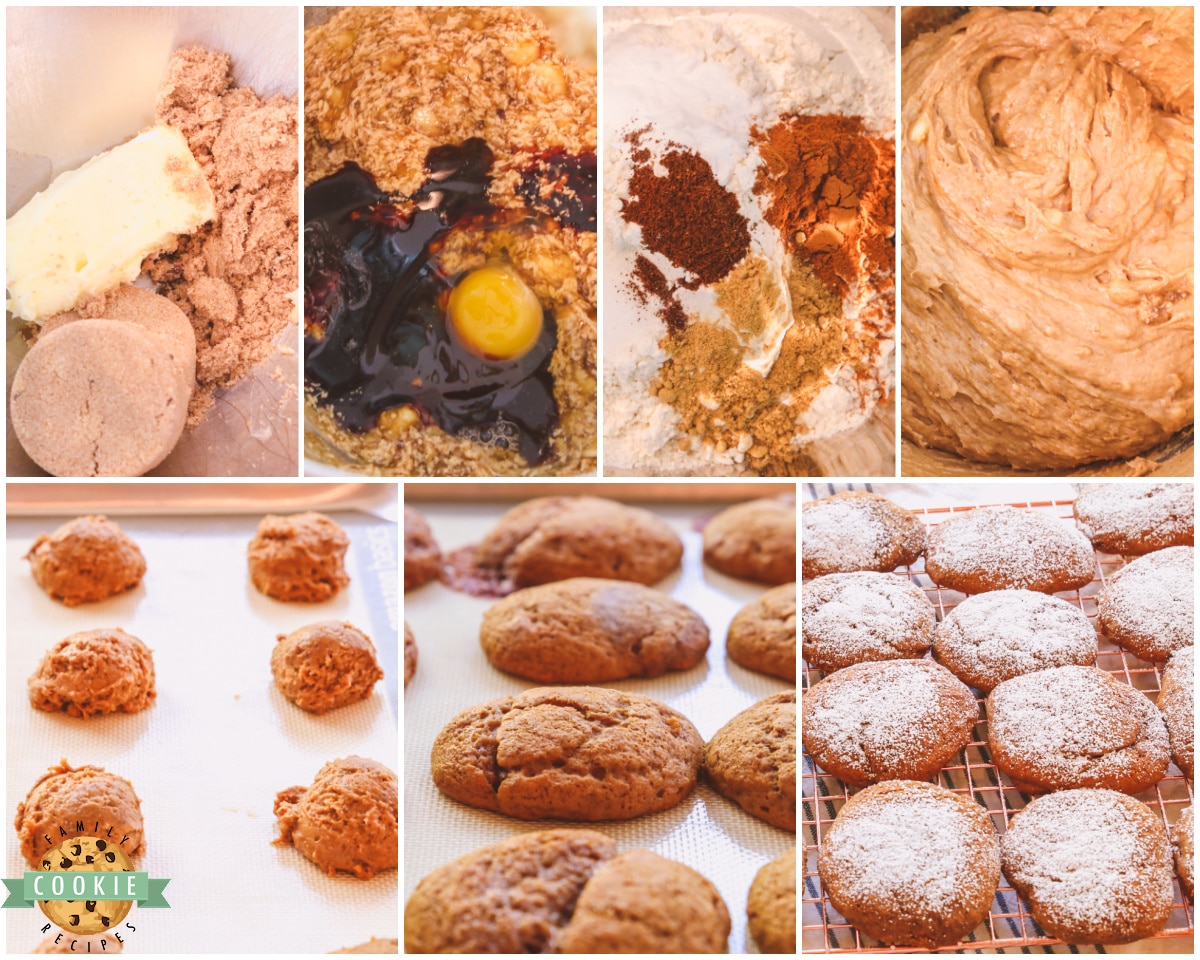 How to Make Banana Molasses Cookies
Dough
Start by combining the butter and sugar in the bowl of a stand mixer fitted with the paddle attachment, mix until creamy and smooth.
Next, add in the bananas, molasses, egg, and vanilla extract. Mix well until combined.
Then, in a separate bowl, whisk together the dry ingredients (flour, baking soda, all three spices, and salt).
Proceed to add the dry ingredients to the bowl of wet ones and stir together until just combined.
Chill
The dough will be fairly sticky, so make sure to chill it for at least 1 hour or up to 3 days.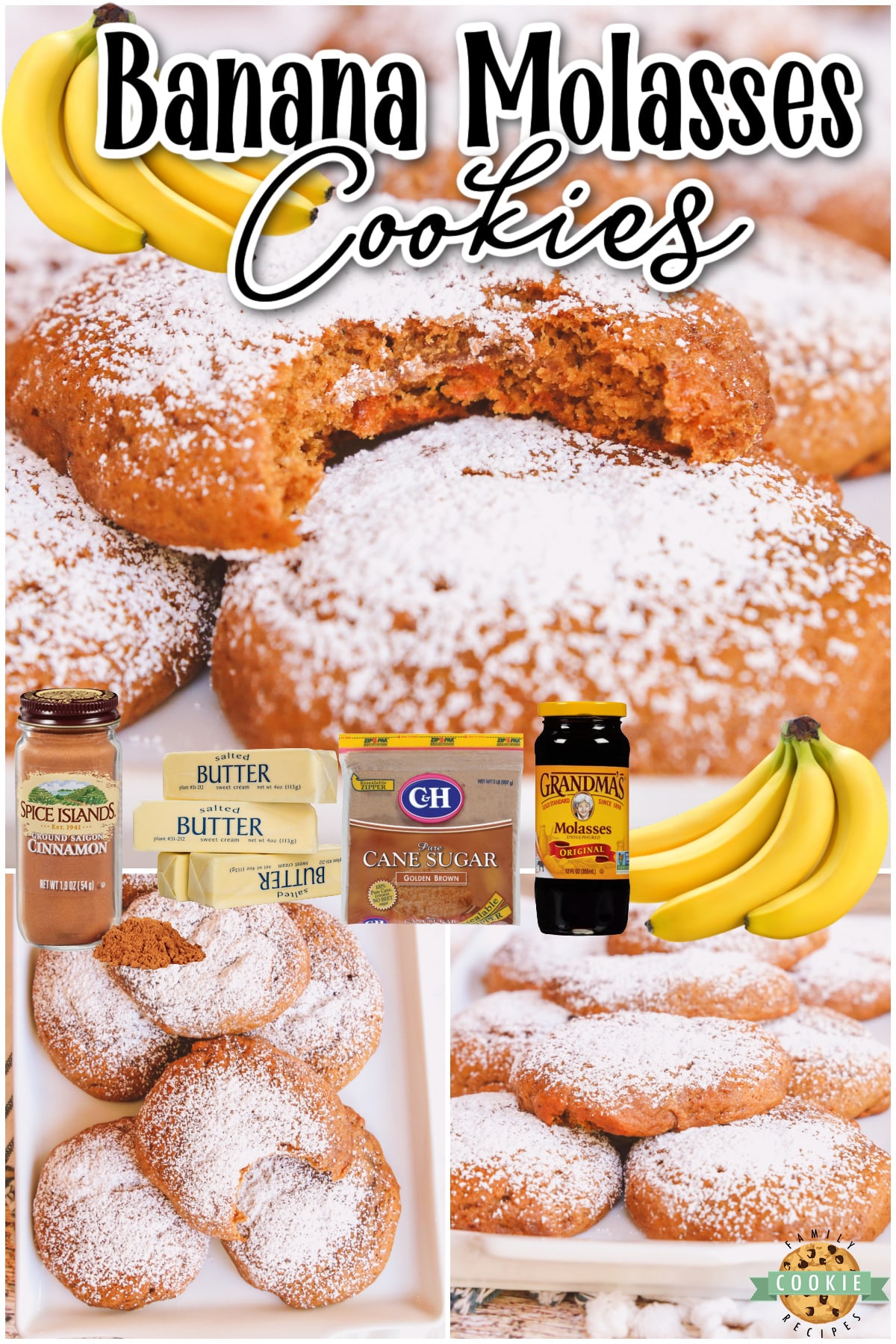 Assemble
When ready to bake, preheat the oven to 350 degrees F. Then, line a baking sheet with parchment paper or silicone mat.
Scoop the dough using a medium cookie scoop & place the dough balls about 2 inches apart on the prepared baking sheet.
Bake
Proceed to bake for 10-12 minutes or until they look cracked and the edges look set. They will still be soft.
Let the cookies cool on the baking sheet for a solid 2 or 3 minutes before transferring to a wire rack to cool completely. Dust with powdered sugar. Serve and enjoy!
What does molasses do to cookies

?

Molasses adds a lot of flavor to the cookies, and it adds a darker color to the batter as well. Molasses is naturally sweet, and the consistency is wet, so it also helps baked goods to stay moist.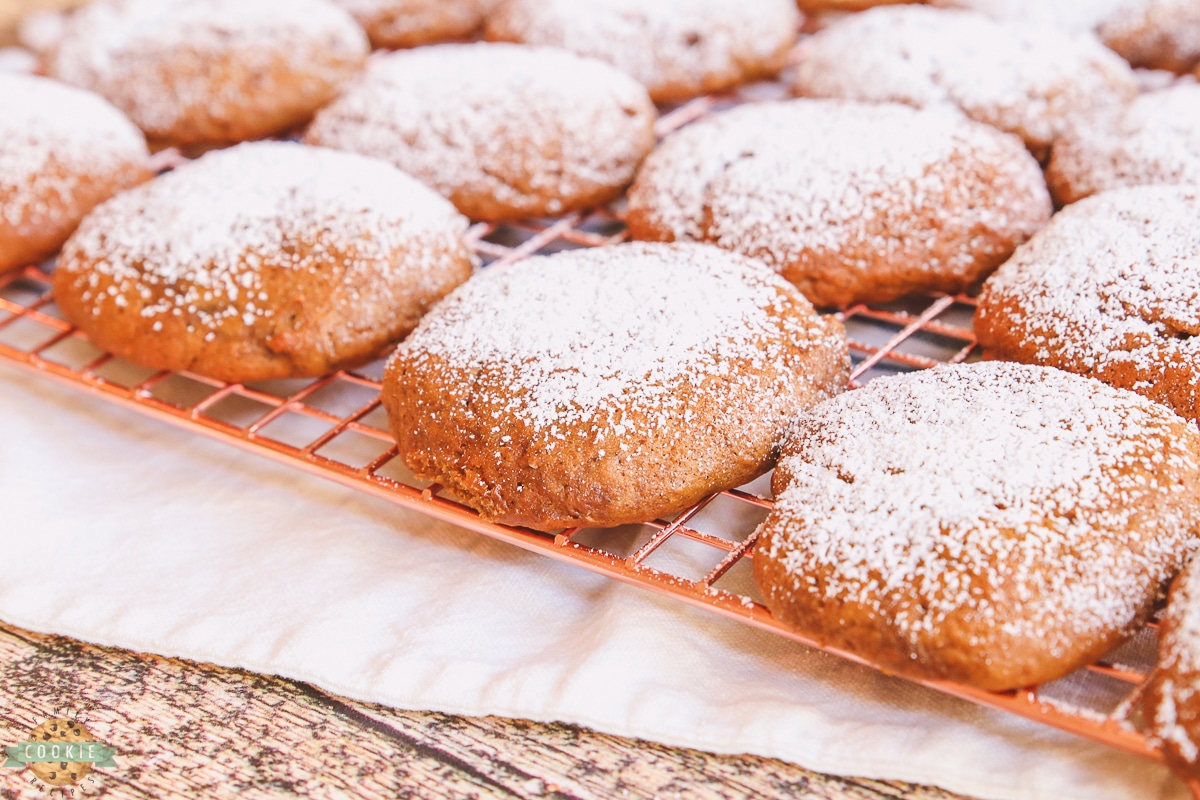 How long are banana molasses cookies good for?
These cookies can be kept stored in an airtight container for up to 3-4 days at room temperature.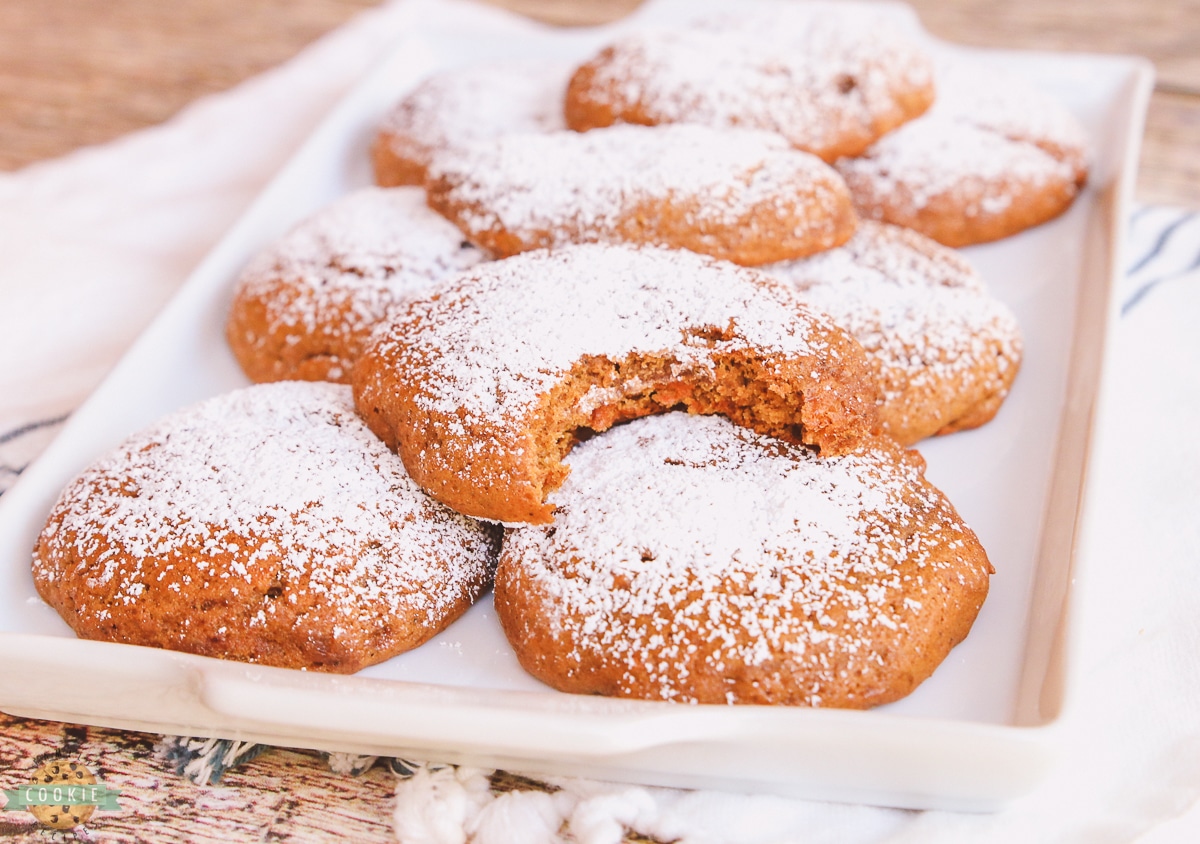 Can I freeze these cookies?
I love freezing cookies! There are 2 ways I prefer to freeze them. The first is by freezing the unbaked cookie dough balls. I scoop and shape the balls round with my hands, then freeze them in 1 layer on a cookie sheet. You can position them as close together as possible without touching. Freeze, then once solid, transfer them to a ziplocked freezer bag. Then you can pull them out and bake them whenever you want! You'll want to either let them thaw on a cookie sheet while preheating the oven, or add a couple minutes to the bake time to compensate for frozen cookie dough.
The second way is to just freeze the baked cookies. My mother in law does this ALL the time. They turn out pretty well, albeit a tiny bit drier and more crumbly once thawed. Oh and you've got to make sure you thaw them. Frozen cookies are pretty hard to eat. Thankfully, they only take about 20 minutes or so to thaw out.


I've got to take pictures with my kids because literally, I'll never have any pictures of myself if I don't. I'm not a fan of selfies. But posing with my kids, now that I can do! This is my baby. He's not so much a baby anymore, but he's still MY baby!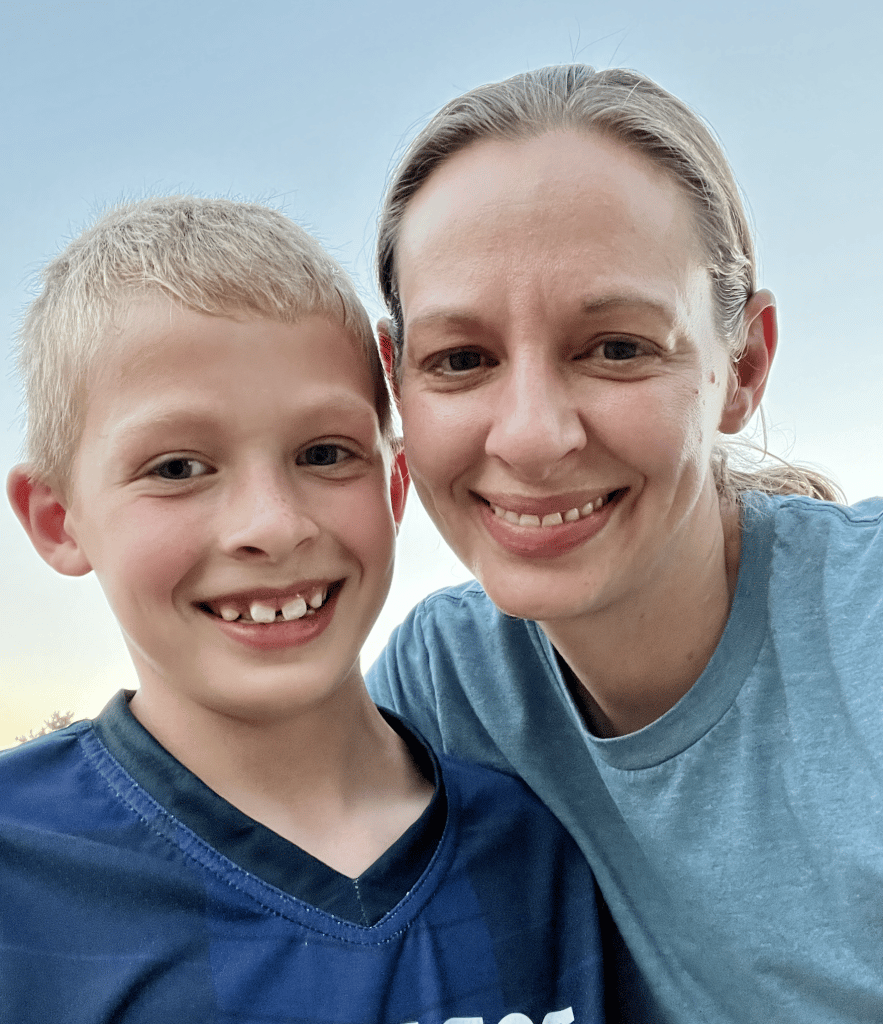 Banana Molasses Cookies are delicate and chewy treats that you are going to want to eat by the handfuls. Made with sweet ripe bananas and wonderful spices, this molasses cookie recipe is sure to be a new holiday favorite.