'Tis the season for fun and festive cookies and what can be more festive than a Danish wedding cookie? These cookies look like fresh snowballs and taste like a sweet bite of blissful happiness.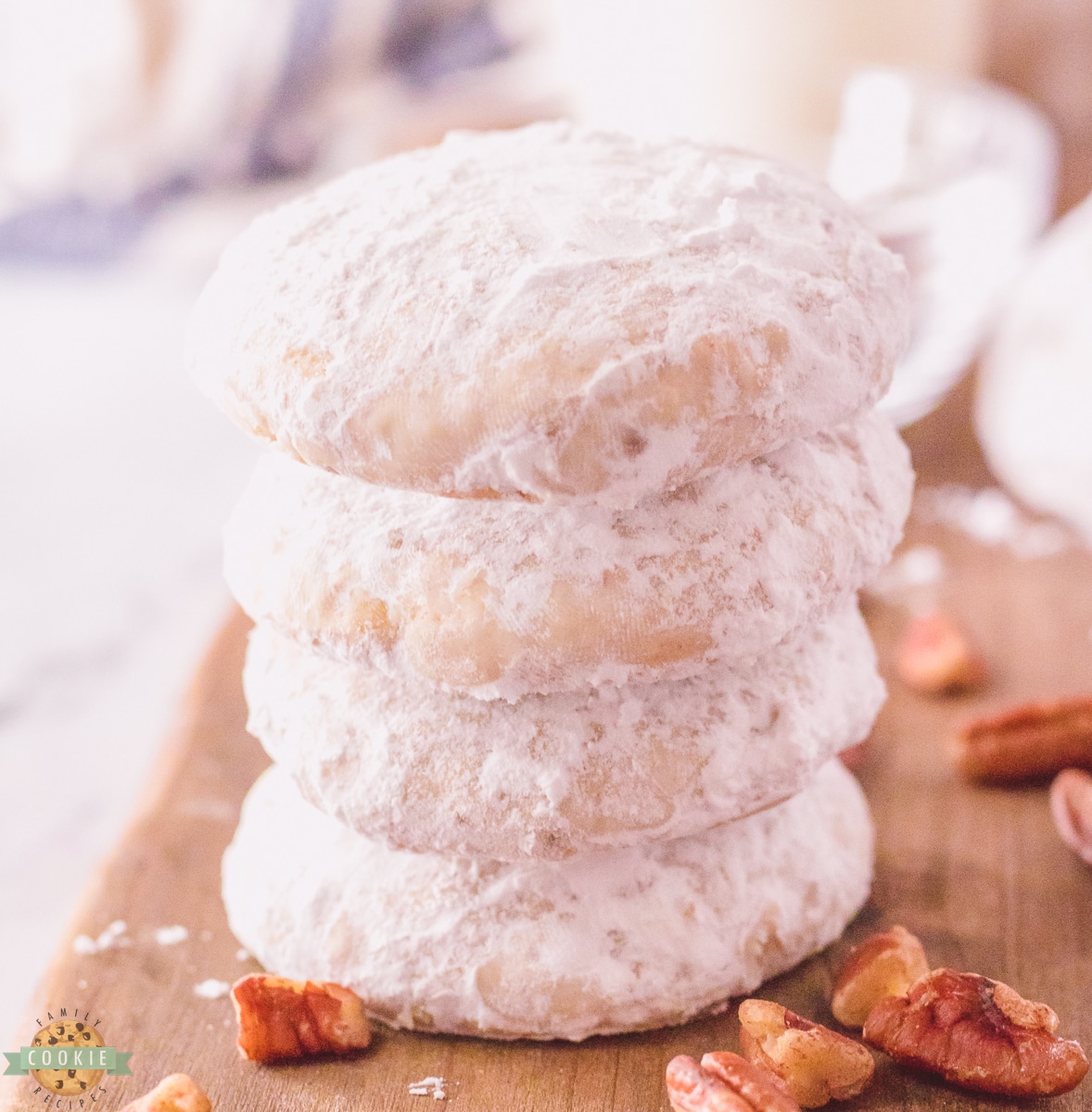 Homemade Danish wedding cookies are a traditional Christmas cookie recipe you won't want to be without. Made with a simple and easy pecan-filled shortbread cookie and rolled in powdered sugar, these cookies look like little snowballs and are sure to spark joy for the season. These cookies are simple and easy to make and only require a few steps and ingredients making them perfect for any occasion.
What are Danish Wedding Cookies?
This Danish wedding cookies recipe is a wonderful blend of cinnamon, vanilla, and pecans in a buttery crisp cookie. Rolled in a coating of powdered sugar they are one of the easiest cookies you could possibly bake this season. These shortbread-like cookies are always a huge hit and can be seen shared at parties and in cookie exchanges every holiday season because they are such a crowd favorite.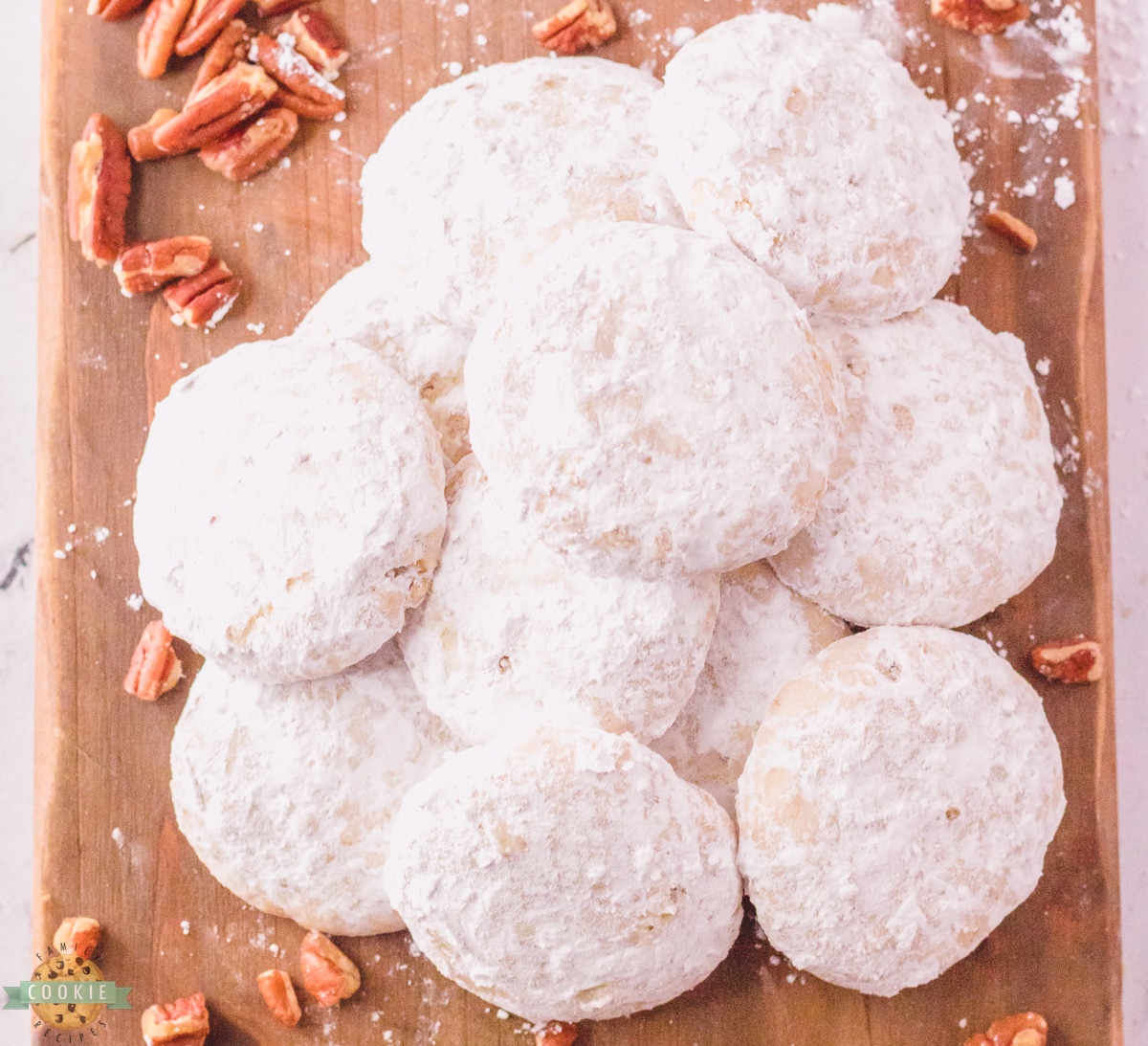 Danish Wedding Cookies Ingredients
-Flour: You will need 1 cup plus two tablespoons of flour for the base of the dough.
-Cinnamon: ⅛ teaspoon of cinnamon (about a pinch) will help to add just a little more warmth and flavor to the cookies.
-Butter: You will need ½ cup (one stick) of softened butter for the dough.
-Pecans: Use ½ cup of finely chopped pecans to give the cookies a nice chewy crunch.
-Powdered sugar: You will need ½ cup of powdered sugar for the dough plus more for rolling the cookies in.
-Vanilla: To help enhance the flavors of the cookies, use ½ teaspoon of vanilla extract. Vanilla flavor makes this recipe sing so I suggest using a good quality vanilla extract or a Vanilla Bean Paste. I linked my favorites!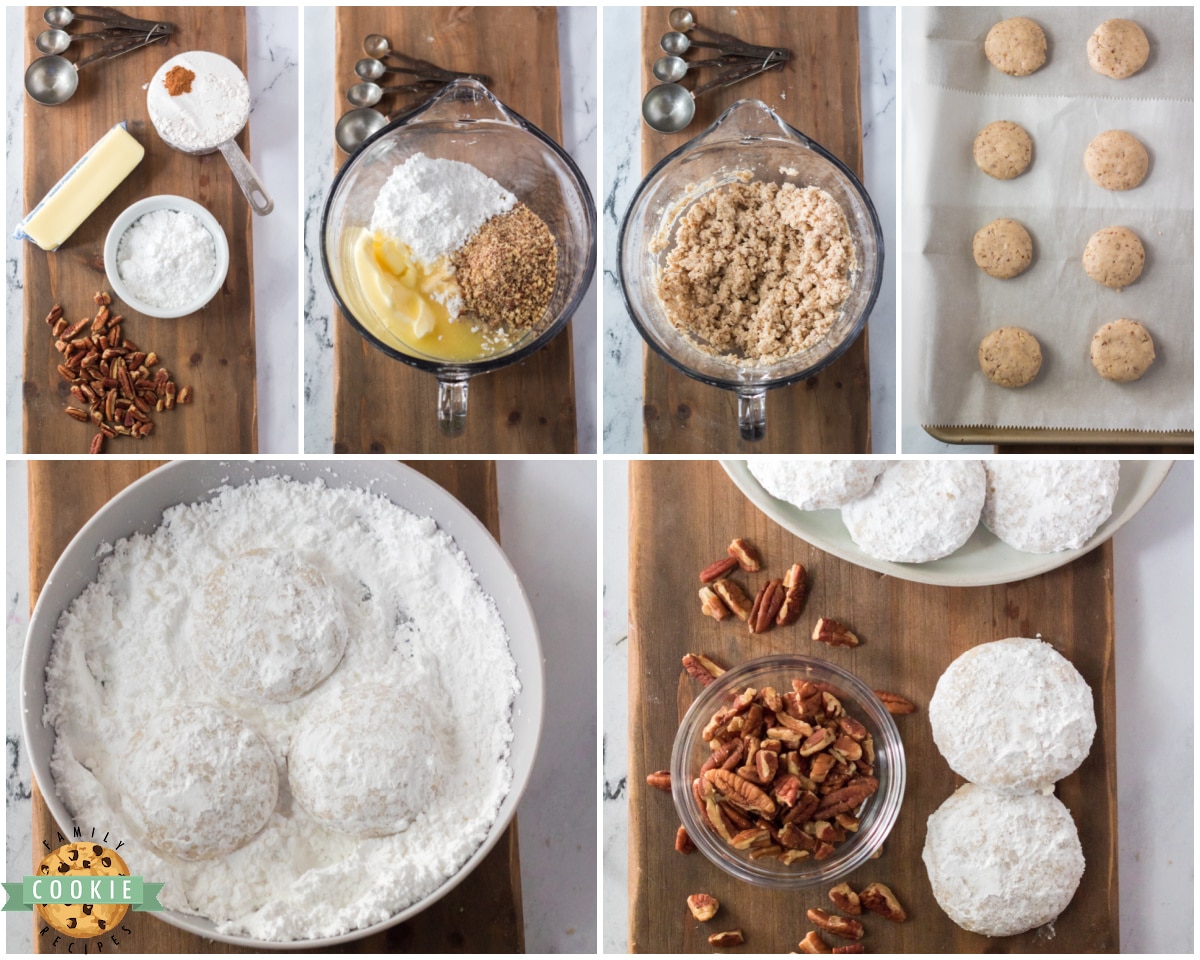 How to Make Danish Wedding Cookies
Preheat your oven to 400 degrees F.
Combine the flour and cinnamon in a large mixing bowl.
Use an electric mixer to mix in the butter, pecans, ½ cup of powdered sugar, and vanilla until well combined.
Roll the dough out into 1 inch sized balls and then flatten them slightly with the palms of your hand.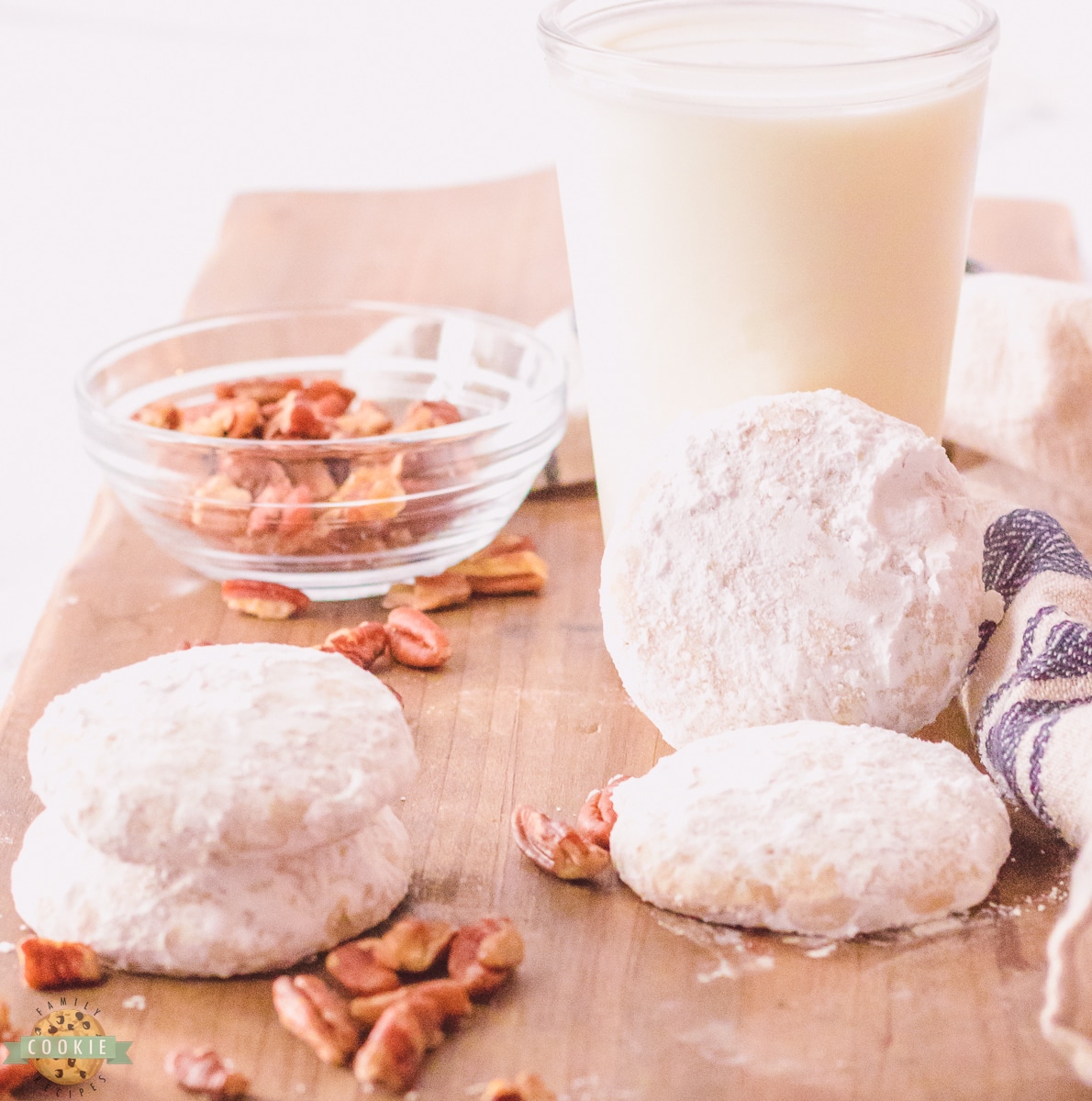 Place the cookies onto a parchment-lined baking sheet.
Bake in the oven for 10-12 minutes or until lightly golden in color.
Allow cooling slightly on wire racks.
While the cookies are still warm roll in fresh powdered sugar. Enjoy!
What nuts can I use for wedding cookies?
While pecans are normally the stars of the show in these cookies, you can just as easily swap them out for walnuts, hazelnuts, or even almonds. I recommend running the nuts (whichever kind you choose to use) Through a food processor to get them as small as possible for the dough.
How to store Danish wedding cookies
These cookies can be kept stored in an airtight container at room temperature for up to 3 days or in a container in the fridge for up to a week. You can even choose to freeze them for up to 2 months if you want a longer storage solution. I recommend letting the cookies come to room temperature after being in the fridge or freezer and then rolling in an additional coating of powdered sugar for a fresher appearance.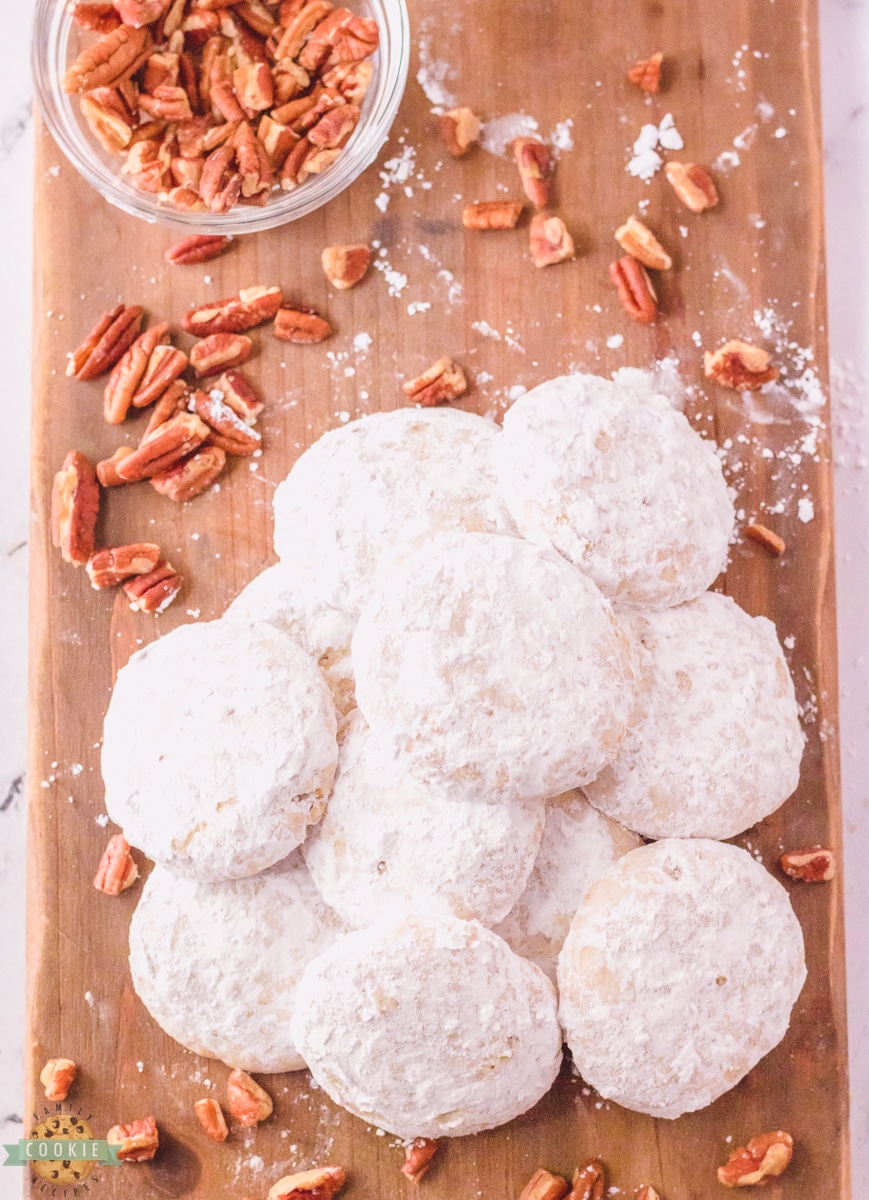 Check out these other great holiday cookie recipes

When my husband and I got married, we had several conversations about where we wanted to live. I'd moved many, many times in my youth and I knew I wanted to live someplace where we could be happy for a long time. A big part of that was living near family. We've now lived within an hour's distance of the place place for 20+ years and I love, love, love that we have SO MUCH family close by. My kids have great relationships with their grandparents, Aunt's Uncles, cousins and even GREAT grandparents! That just makes me so happy!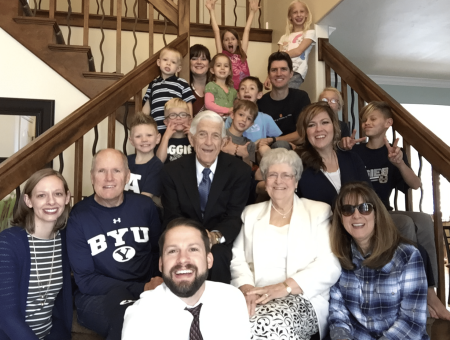 These homemade danish wedding cookies are a simple and easy-to-make cookie recipe you'll impress everyone with year after year.