Peppermint Meltaways are a soft, delicate cookies with fantastic peppermint flavor! Made with a simple icing & topped with crushed peppermint, these meltaways are a festive holiday cookie!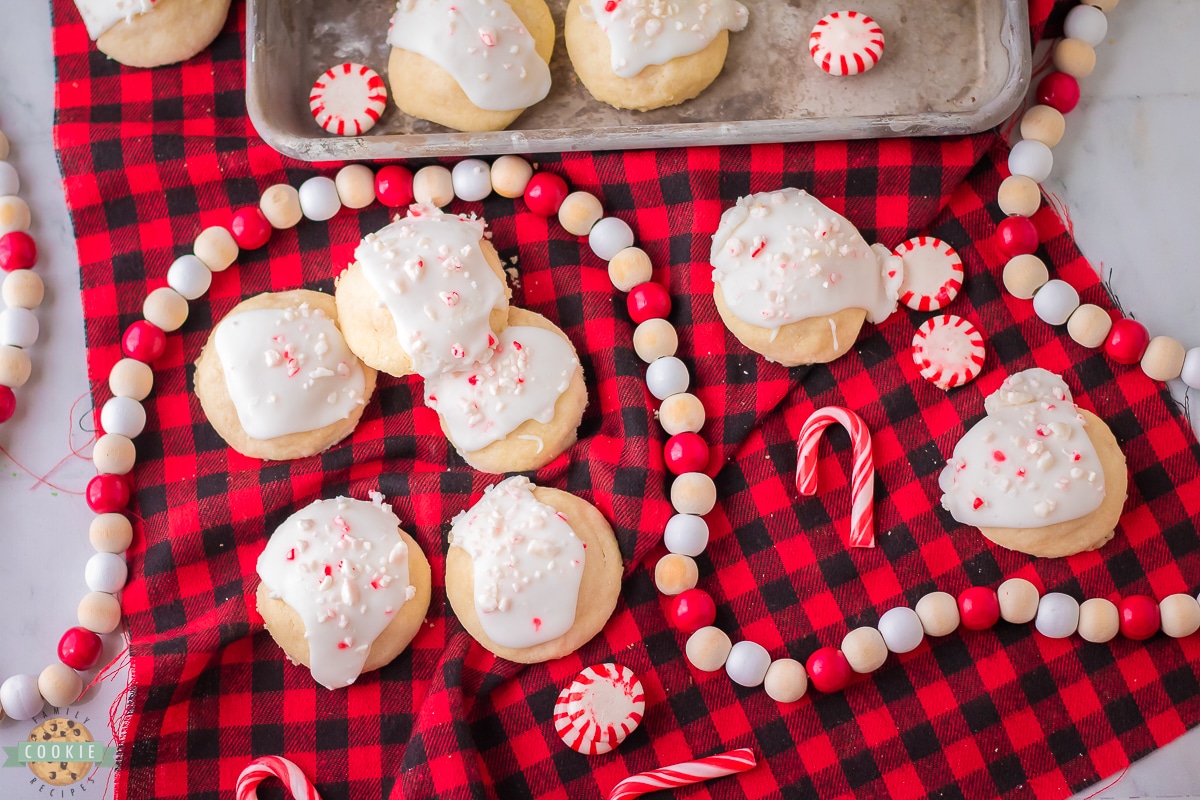 The secret ingredient in this recipe for peppermint meltaways is the powder sugar and corn starch, they help create a light cookie texture that is just perfection. These peppermint meltaway cookies are great for Christmas holiday cookie exchanges, everyone is sure to enjoy them.
What Are Peppermint Meltaways?
These peppermint meltaway cookies are exactly like their name suggests, they melt away in your mouth. The cookie itself is sweet and lightly flavored with peppermint, and the glaze is thick, sweet, and topped with even more peppermint with a little crunch. These cookies have become a holiday favorite in my family. We love to bake treats for our family and friends and these are always a huge hit. Give these a try this holiday season and see just how incredible they taste for yourself!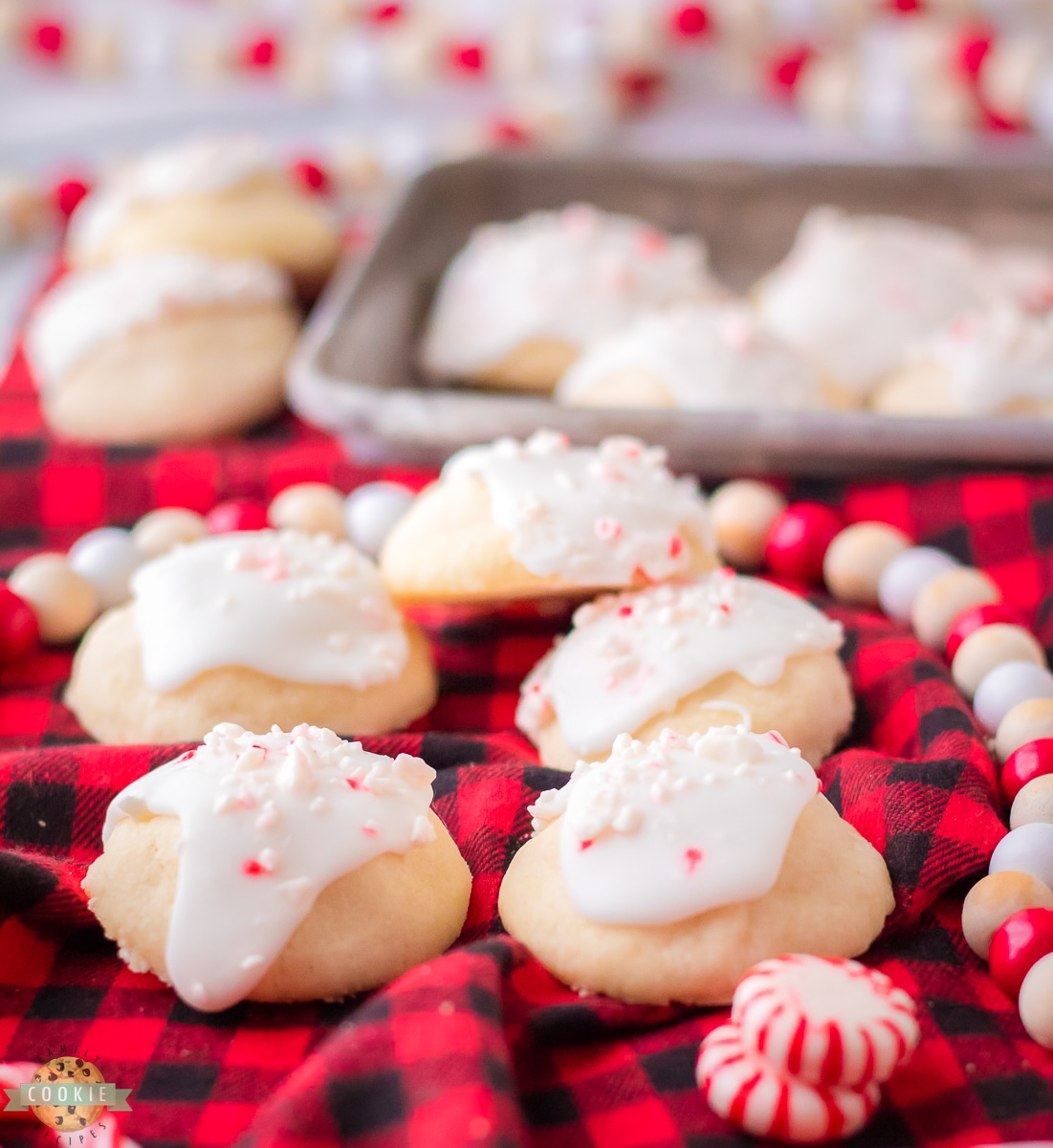 Why we think you will LOVE these amazing peppermint cookies
Not that you need more convincing to try this recipe, but here are a few reasons why we think everyone will enjoy them.
Simple ingredients. This recipe uses very simple ingredients like powdered sugar, flour, and butter to create a melt-in-your-mouth experience. You will need some peppermint extract to give them a lovely flavor, but you can easily locate that in your grocery store's baking aisle.
Basic steps. The steps for making this recipe are simple and easy to follow so you should have no trouble following along with it. No matter what level of baking experience you may have.
One batch makes enough to share. With every batch of these meltaways making 2 dozen cookies, you will have plenty of cookies to share with others, or enjoy throughout the week yourself.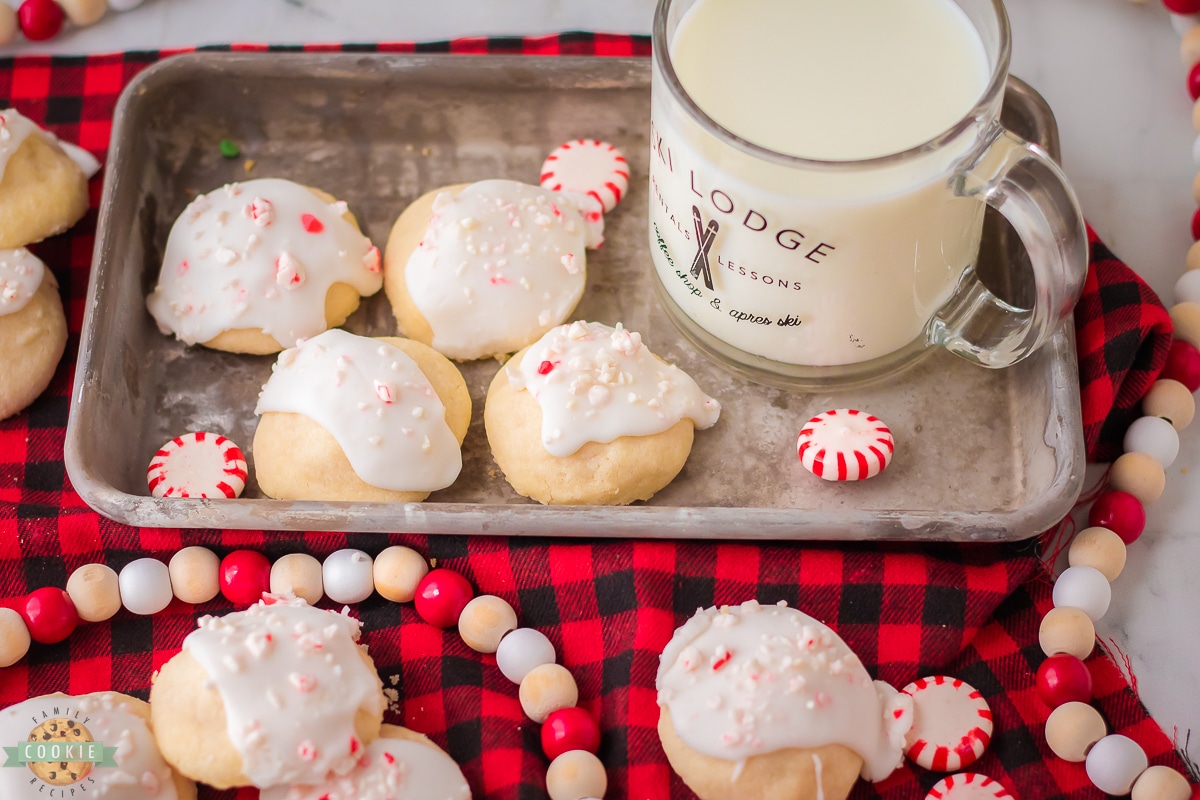 Peppermint Meltaways Cookie Ingredients
For the cookies, you will need:
Butter– You will need 1 cup of softened butter to make the cookies rich and tasty.
Powdered sugar– Use ½ cup of powdered sugar to get the cookies soft and sweet.
Peppermint extract– Adding in ¾ teaspoons of peppermint extract will make the cookies well flavored.
Flour– The base and structure of the cookies is made by using 1 ¼ cups of all purpose flour.
Cornstarch– Adding in ½ cup of cornstarch will create cookies that are lighter than air.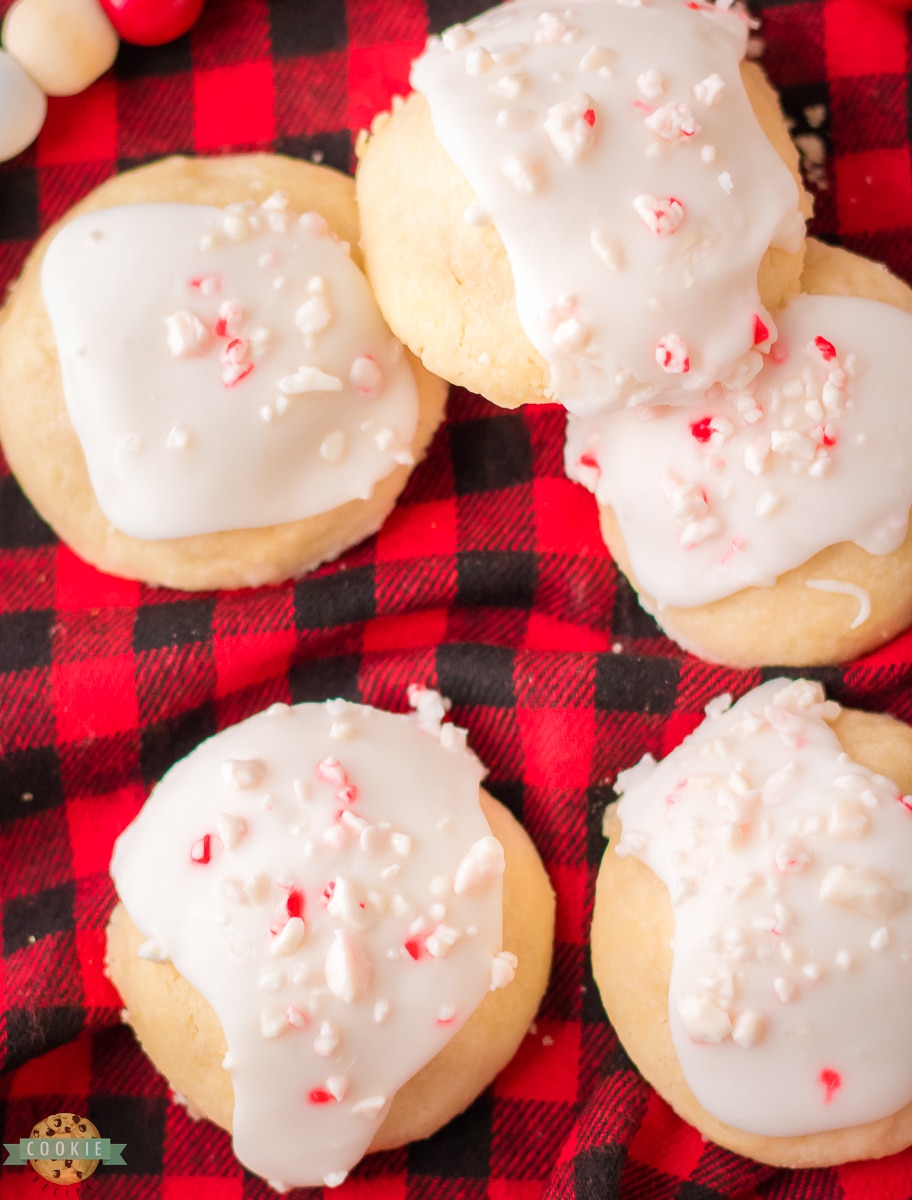 For the glaze, you will need:
Powdered sugar- You will need 1 ½ cups of powdered sugar for the base of the glaze. This makes it smooth and sweet.
Milk– Add in 1 to 2 tablespoons of milk to get the glaze to the perfect consistency.
Peppermint extract- You will only need ¼ teaspoon of peppermint extract to flavor the glaze.
Crushed peppermint- Add some crushed peppermints over the top of the cookies for a nice decoration. You can crush your own peppermints, but around the holidays, they sell pre-crushed peppermints in the baking section, and work wonderfully.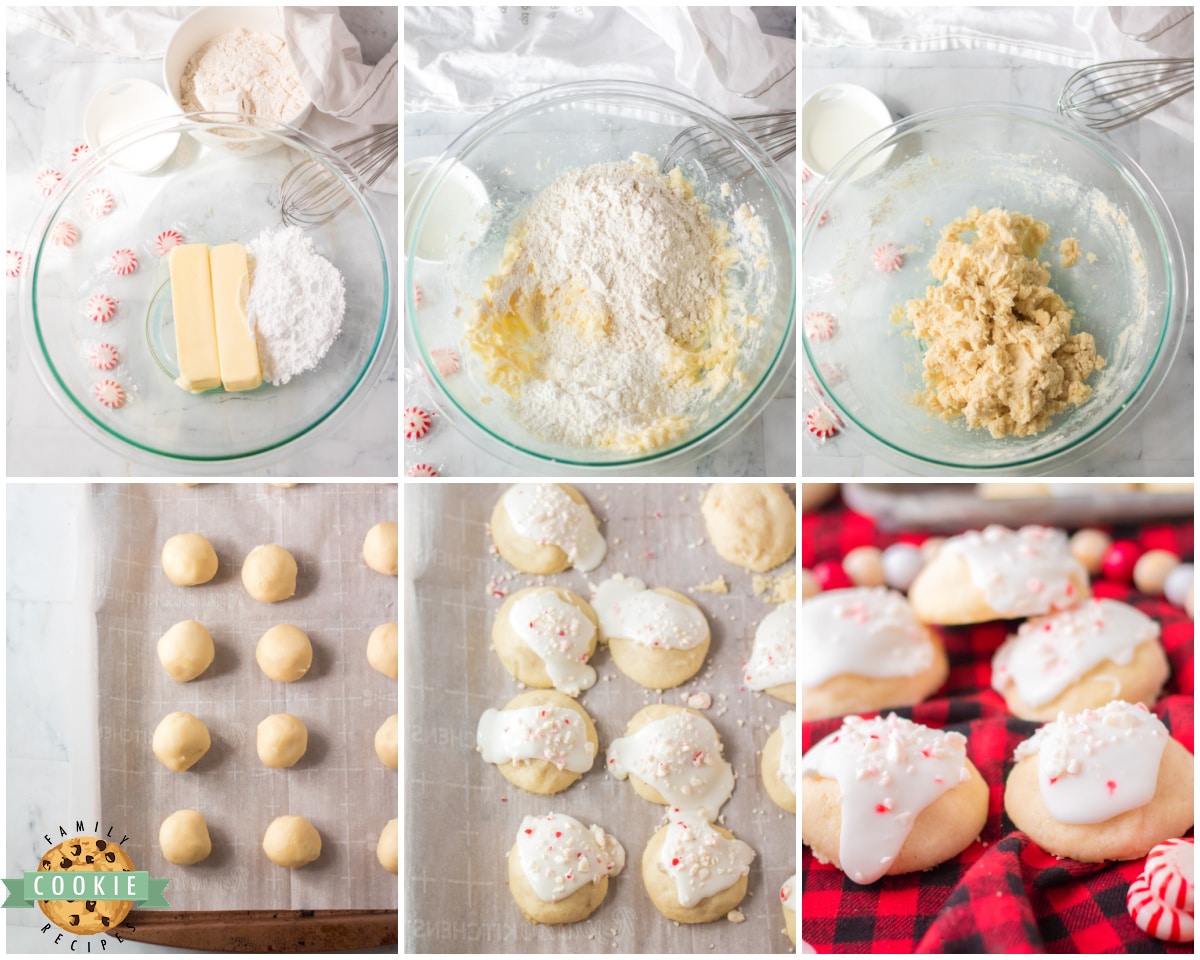 How to Make Peppermint Meltaways
Cookie dough
In a large mixing bowl, combine the butter, powdered sugar, and peppermint extract. Use an electric handheld mixer and beat until nice and creamy.
Next, add in the flour and cornstarch and mix again until combined.
Chill
Proceed to place the cookie dough into the fridge and allow it to chill for 1 hour. This helps the flavors meld and will give the cookies an amazing depth of flavor.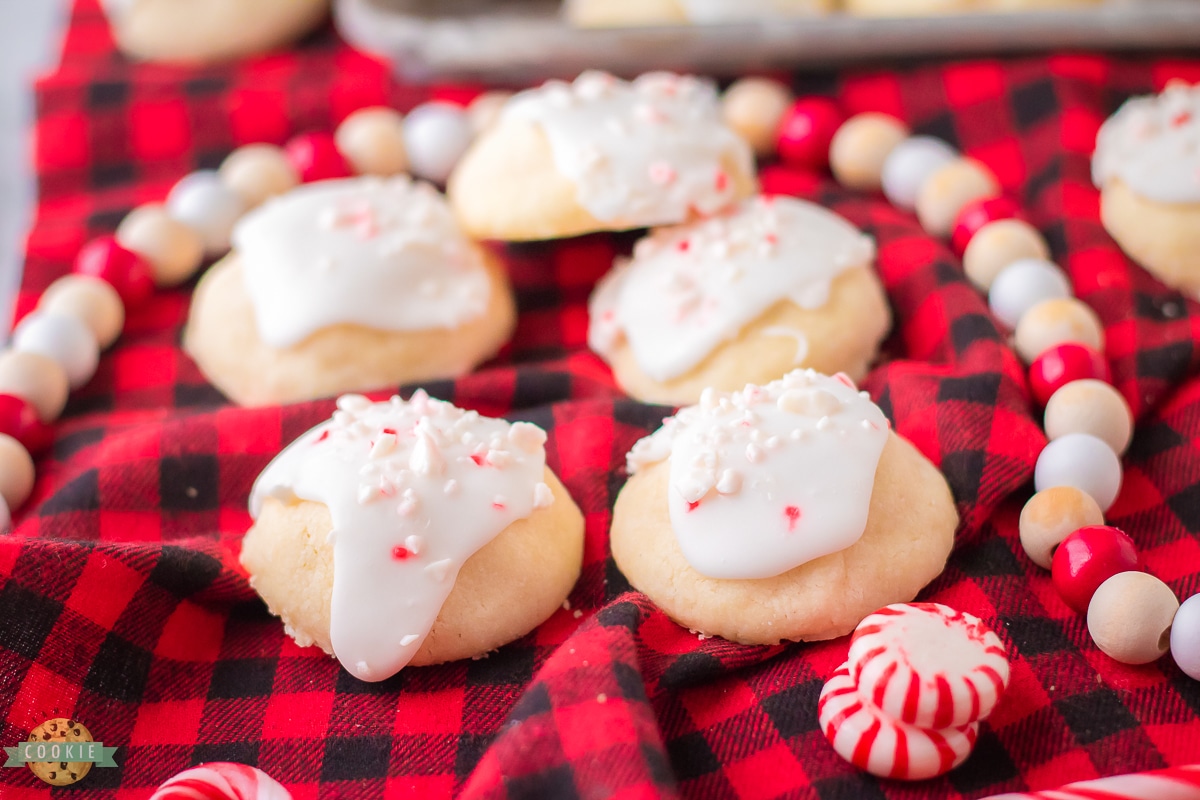 Bake
Start preheating the oven to 350 degrees F. Then, line a baking sheet with parchment paper or a silicon mat and then set it aside.
Remove the dough from the fridge and shape it into 2 teaspoonfuls balls of dough and place them onto the prepared baking sheet.
Place the cookies in the preheated oven and bake for 12-15 minutes or until the edges look lightly golden.
Allow the cookies to cool on the baking sheet for 5 minutes, and then carefully remove them to a cooling rack. Be careful, as the cookies are fragile and may break.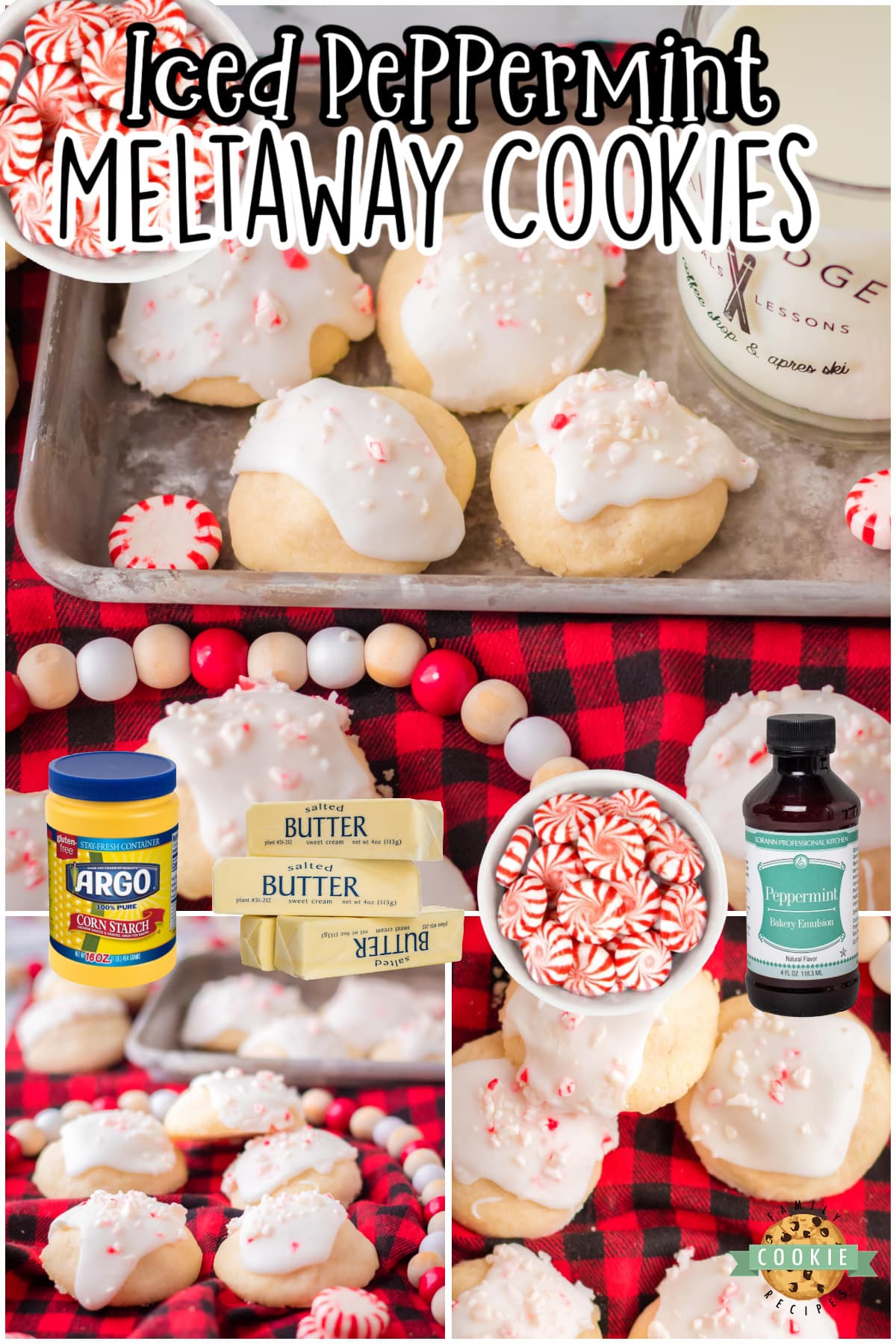 Glaze
In a medium size bowl, combine the powdered sugar, peppermint extract, and 1 tablespoon of milk in a bowl until smooth. If needed, add in another tablespoon of milk. You want the glaze thin enough to drizzle.
Proceed to drizzle the glaze over the tops of the cooled cookies and then immediately sprinkle the crushed peppermints over the top.
Serve and enjoy!
How long are meltaway cookies good for?
These cookies can be kept in an airtight container for 3-5 days at room temperature. This should give you plenty of time to enjoy them!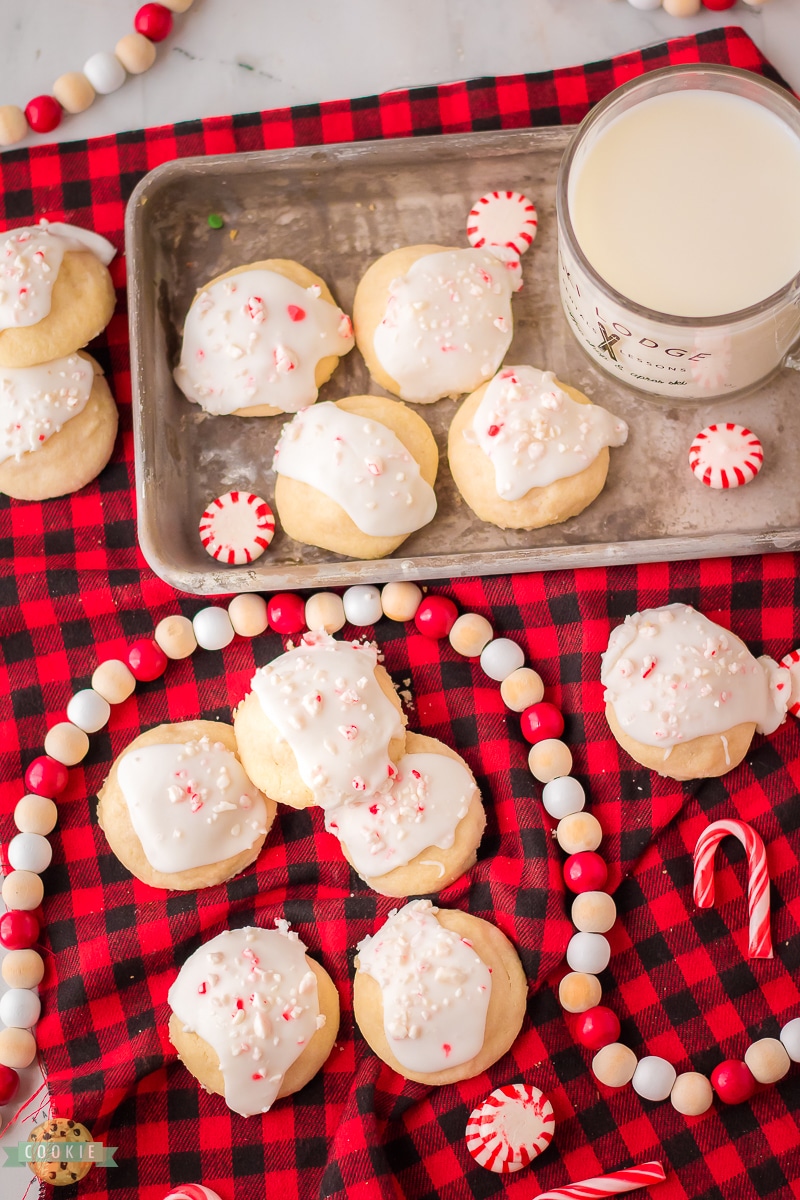 What are some ideas for adding festive touches?
If desired, you can add some red food coloring to the glaze for a burst of color. You could also add sprinkles to the toppings along with the crushed peppermint. Either of these options are easy to do and can lend a lot to the overall appearance of the cookies.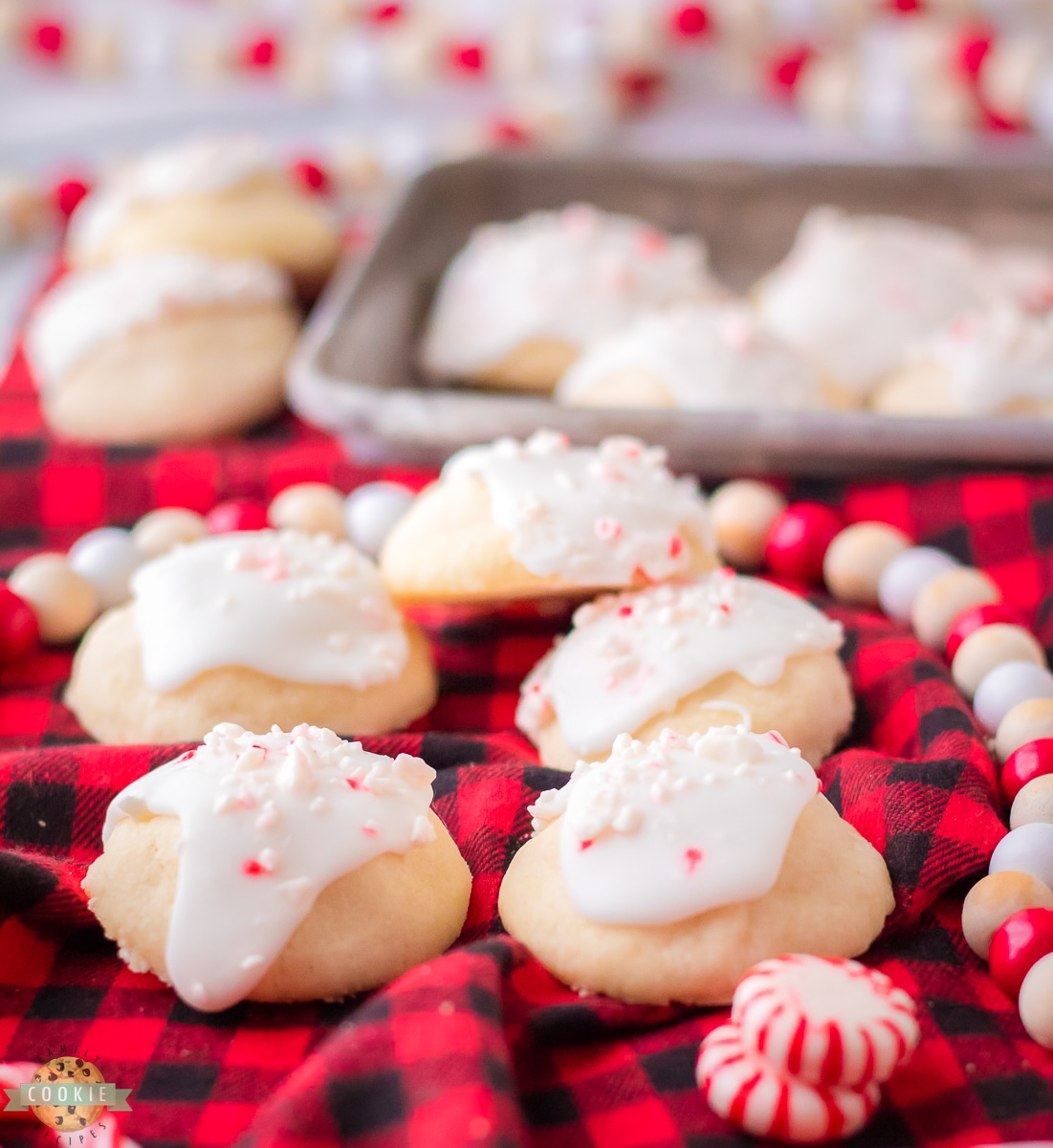 Do I have to chill the cookie dough?
When recipes request that you chill your cookie dough it is usually for a good reason. That reason is that the flavor gets a bit more time to develop and the cookies taste even more incredible. But the biggest reason is because of the butter/fats in the dough. By chilling the dough we allow the fats to solidify which means your cookies will not spread out as much while baking, so the texture turns out perfectly. This is especially important on warmer days or when your butter is warm or softened.


It's been 15+ years in the making, but this girl finally has her own room! Here she is, still moving in, but what fun she's having in the process. She's chosen a new bed, desk and everything. Lucky girl!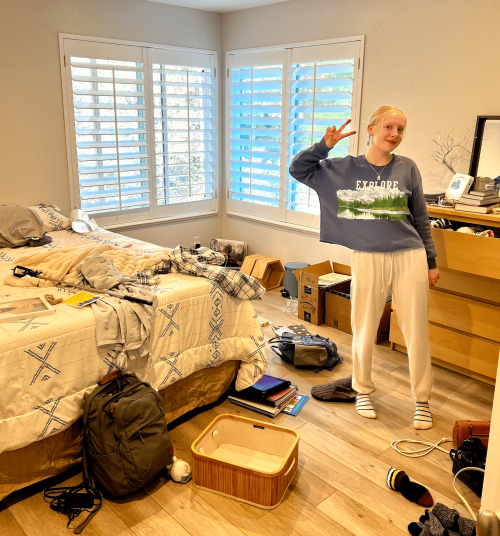 Peppermint Meltaways are a light and airy cookie that is simply delightful. These festive cookies are made with a smooth glaze and crushed peppermints on top, these make such a fantastic holiday treat.