Iced Ginger Molasses Cookies are soft, chewy, & perfectly spiced! These molasses ginger cookies are topped with warm cinnamon icing everyone loves!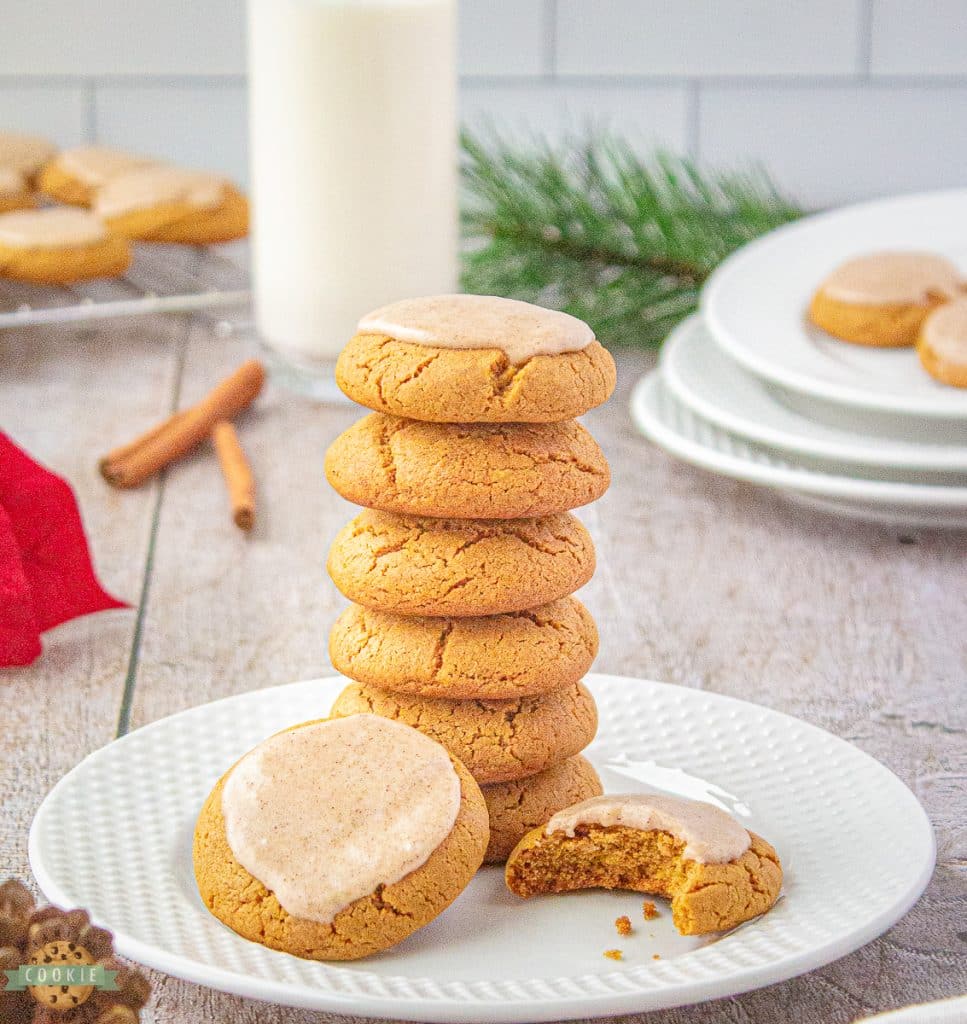 If you are looking for the best molasses cookie recipe ever, then look no further! These iced ginger cookies are a wonderful homemade cookie, great for holiday gift exchanges or just to treat your family to on a relaxing weekend.
Frosted Molasses Cookies
Molasses cookies are a perfect Christmas cookie as they are often associated with the winter months, but the honest truth is that there is no wrong time to enjoy molasses cookies. The warm spice might keep you comforted during fall and winter, but the chewy sweet cookie is just as welcomed in our homes in spring or summer. These cookies are so delightful, the deep flavors, chewy texture and the creamy cinnamon topping is just amazing. Gift these at your next holiday cookie exchange and your friends and family will be be amazing how incredible these treats are.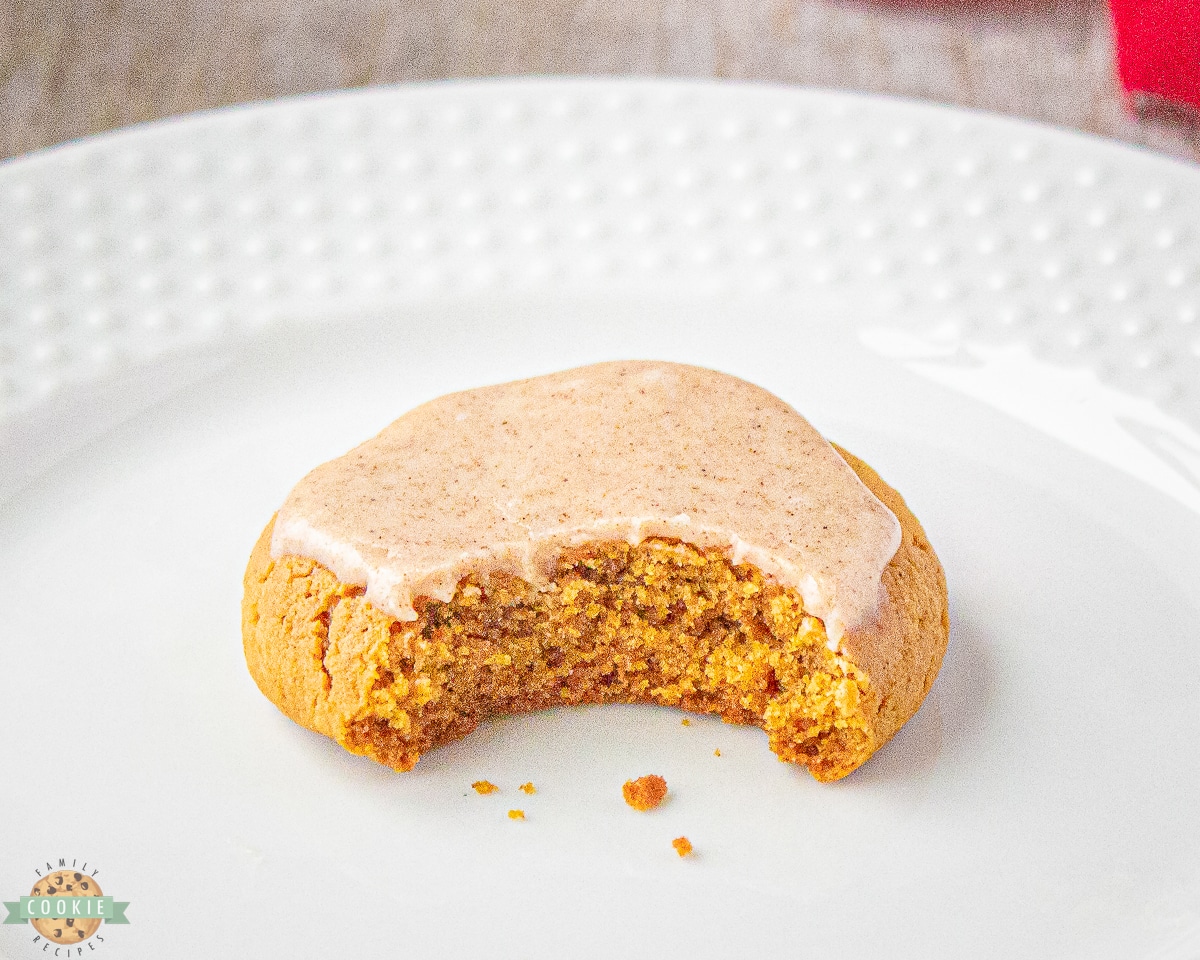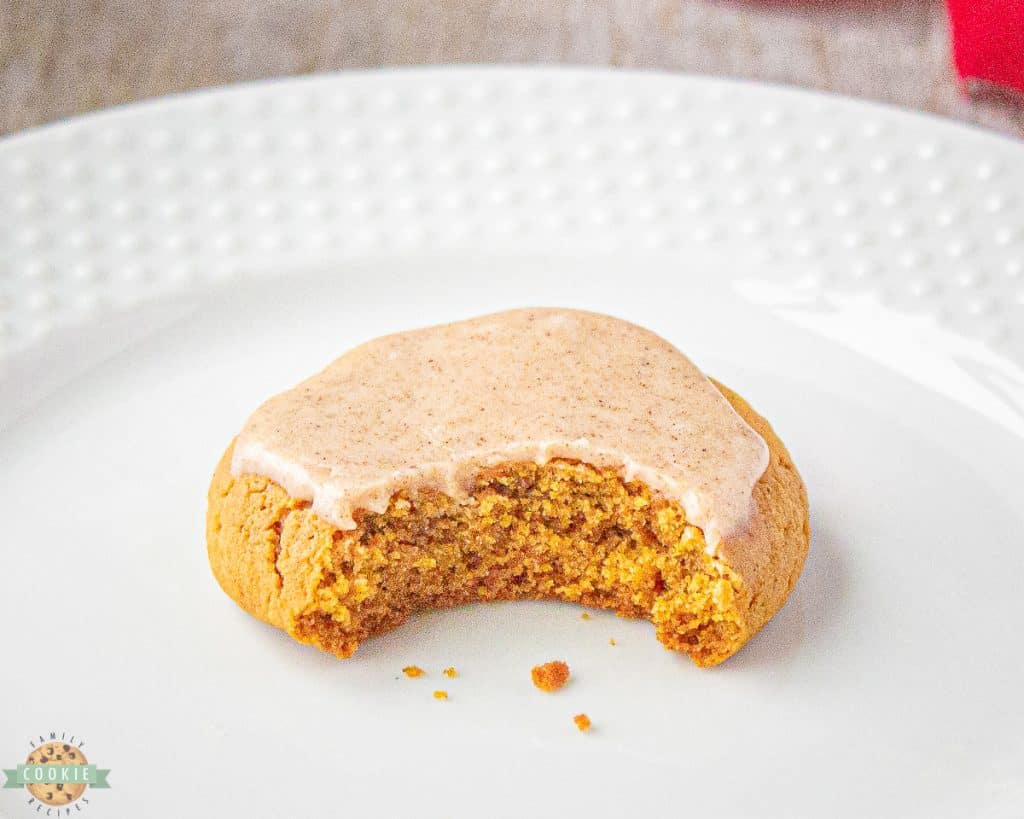 Why we think you will love this amazing cookie recipe
To further convince you to give this cookie recipe a try, read on to see our top three reasons why we think you will fall in love with these cookies.
Simple ingredients. Everything about these cookies is so easy, from the cookie dough to the icing on top. You will be surprised to know that you have a lot of the ingredients for them already in your kitchen!
No rolling pins are needed. These cookies may require a little chilling to get the dough to the right consistency before baking, but there is no need to grab a rolling pin or dust a floured surface because making them is as easy as scooping and placing them on a baking sheet.
They are versatile. You can adjust the spices in the cookie dough as well as the icing. If you are interested in knowing more about this, scroll down for the delicious tips and suggestions.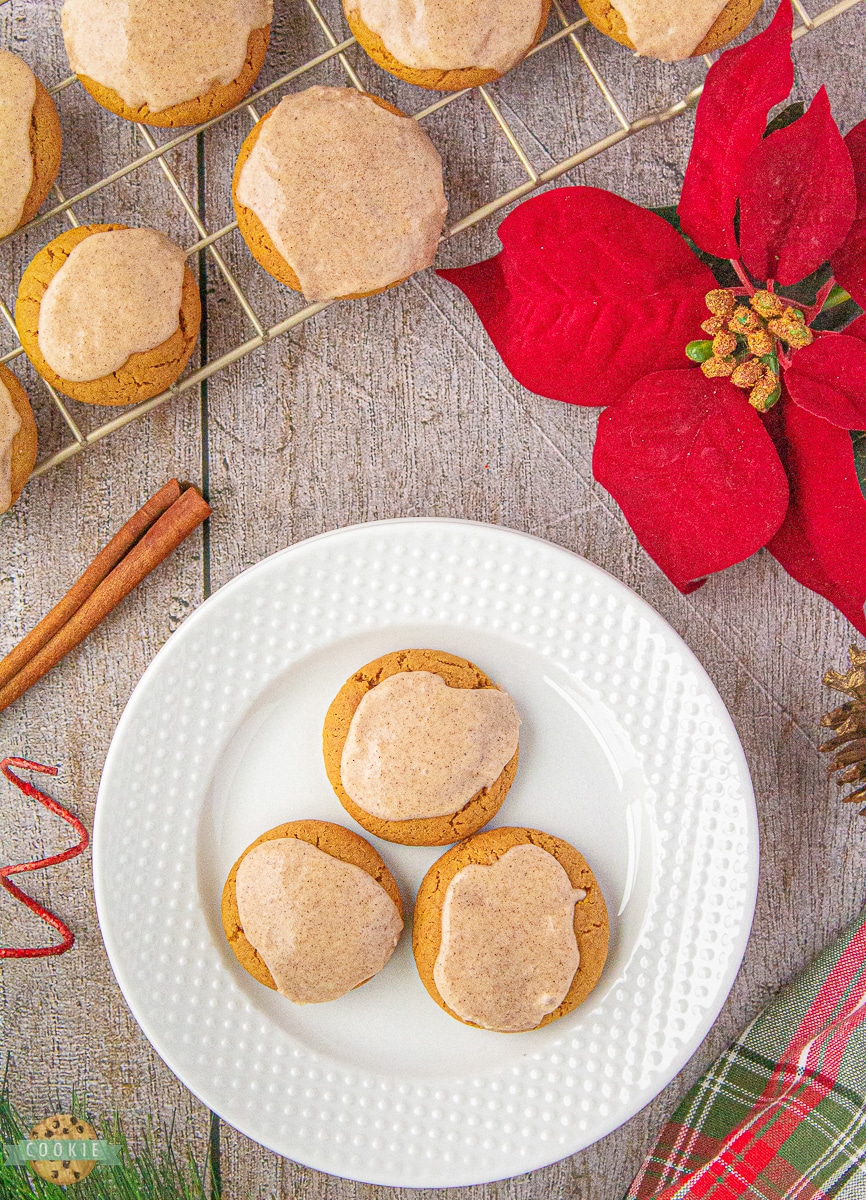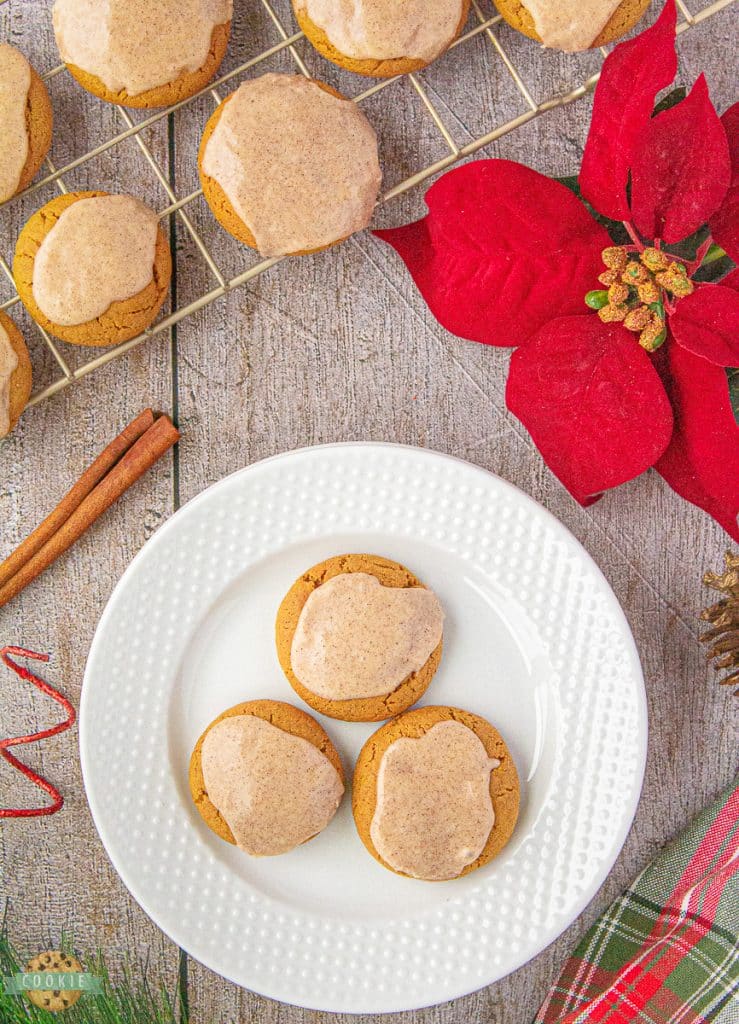 Iced Molasses Cookies Ingredients
For the cookie dough, you will need:
Flour: The base of the cookie dough is 2 ½ cups of all-purpose flour.
Salt: You will need ¼ teaspoon of salt to enhance the flavors in the cookie dough well.
Baking soda: Adding in 2 teaspoons of baking soda will give you a cookie that puffs up nicely as it bakes.
Spices: You will need ½ tablespoon of ground ginger, 1 teaspoon of ground cinnamon, and ½ teaspoon of ground cloves to make these cookies well spiced.
Butter: You will need ¾ cups of room temperature unsalted butter, this is 1 ½ sticks of butter.
Brown sugar: For a chewy cookie with a nice depth of flavor, add in 1 cup of light brown sugar.
Egg: You will only need 1 large egg to bind the dough together well.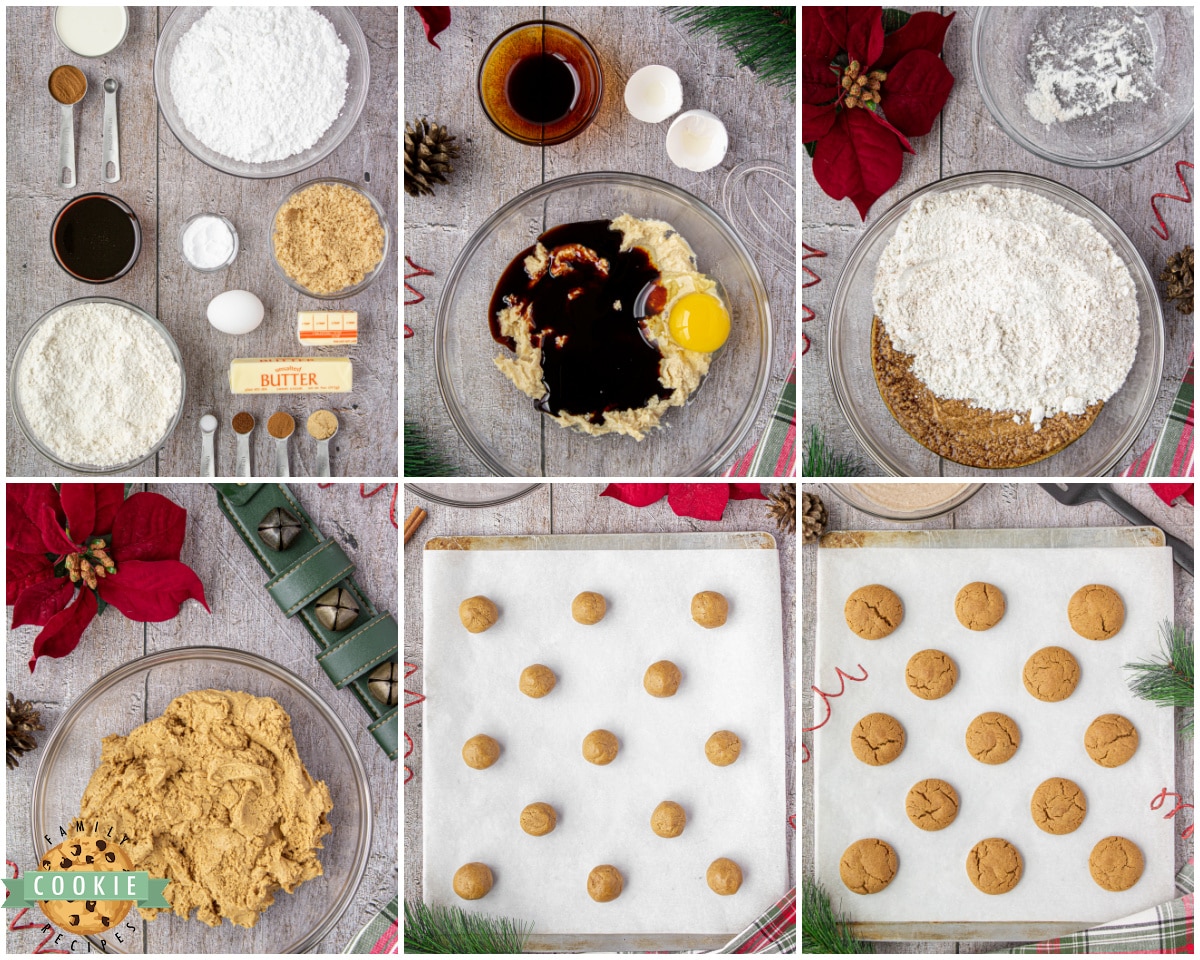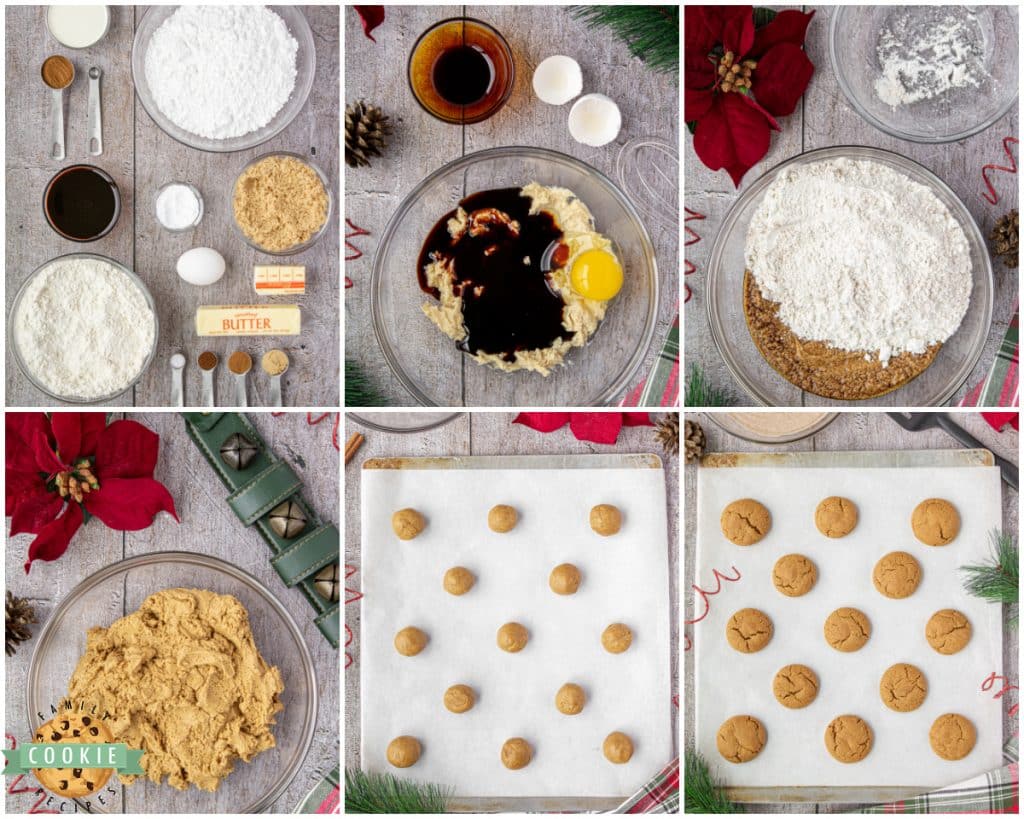 Molasses: Adding in ½ cup of molasses will give us the great chewy texture and dark color we want in these cookies.
For the cinnamon icing, you will need:
Powdered sugar: You will need 3 cups of powdered sugar to make the icing smooth and sweet.
Heavy cream: Adding in 3 tablespoons of heavy whipping cream will make the icing the right consistency.
Cinnamon: For added spice and warmth, add in 1 tablespoon of ground cinnamon.
Almond extract: Adding in ⅛ teaspoon of almond extract will make the icing taste even richer. If you do not have this on hand, feel free to use vanilla extract.
Salt: To make the flavors stand out even more, add a dash of salt.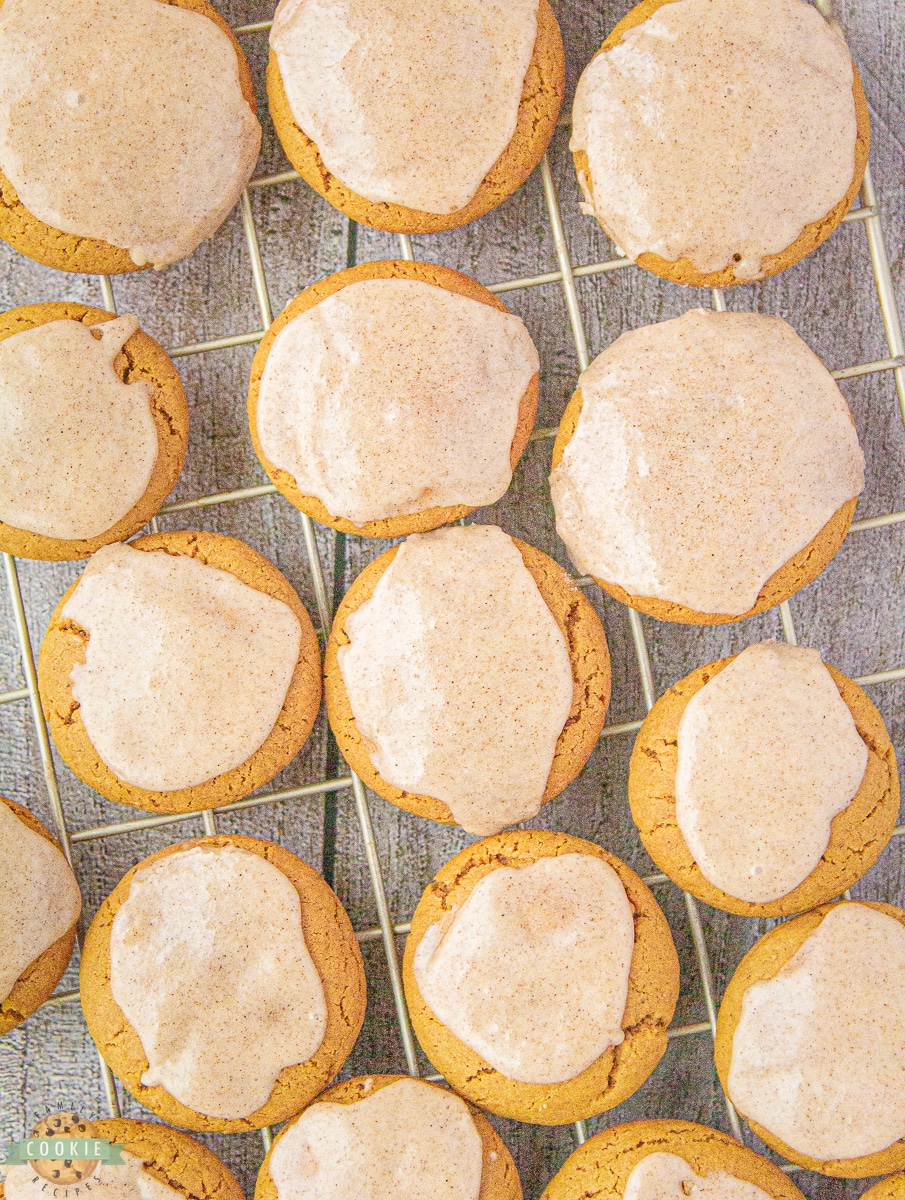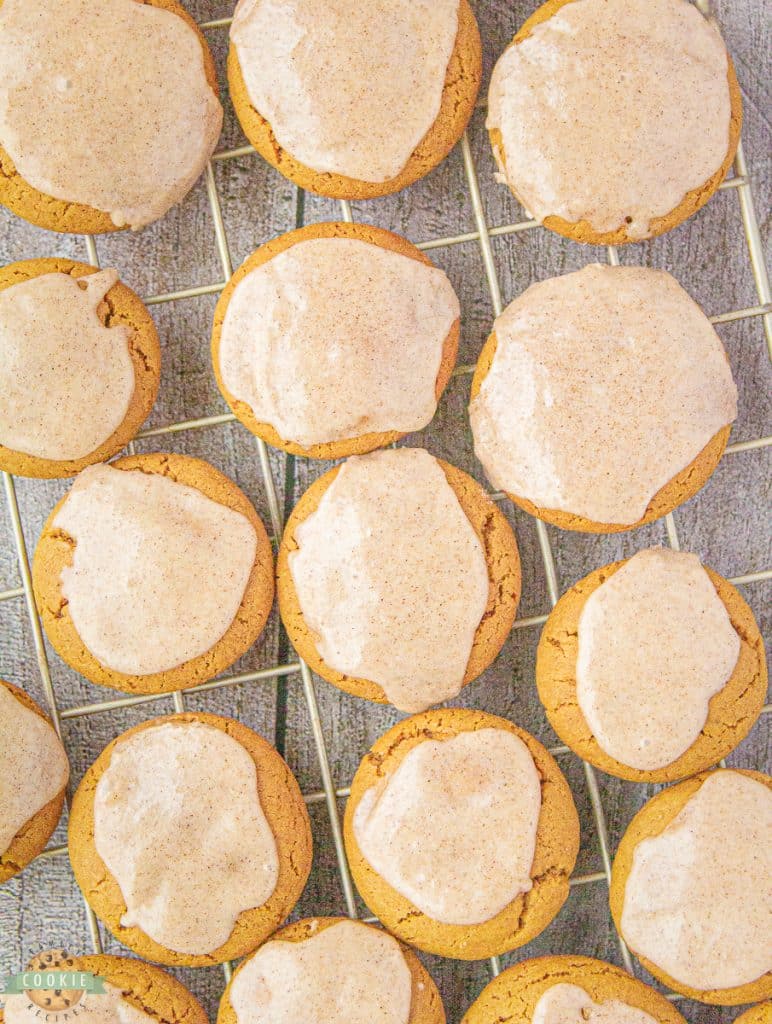 How to make Iced Ginger Molasses Cookies
Cookie dough
In a medium size bowl, mix together the flour, salt, baking soda, ginger, ground cloves, and ground cinnamon, whisk to combine and set aside.
Next, in a large mixing bowl, using an electric handheld mixer or stand mixer, cream together the unsalted butter and light brown sugar. Then, add in the egg and molasses. Blend well to combine.
After that, add the dry mixture to the wet mixture and stir well to combine. Make sure to scrape down the sides of the bowl as needed.
Proceed to chill the dough in the fridge for 1 hour, this will help the amazing flavors develop and deepen.
Icing
While the dough is chilling, prepare the icing for the cookies. In a medium size bowl, combine the powder sugar, cinnamon, almond extract, and heavy cream, mix until smooth. If needed, add a little more heavy cream, mixing until the desired consistency has been achieved. Let sit until you are ready to top the cookies.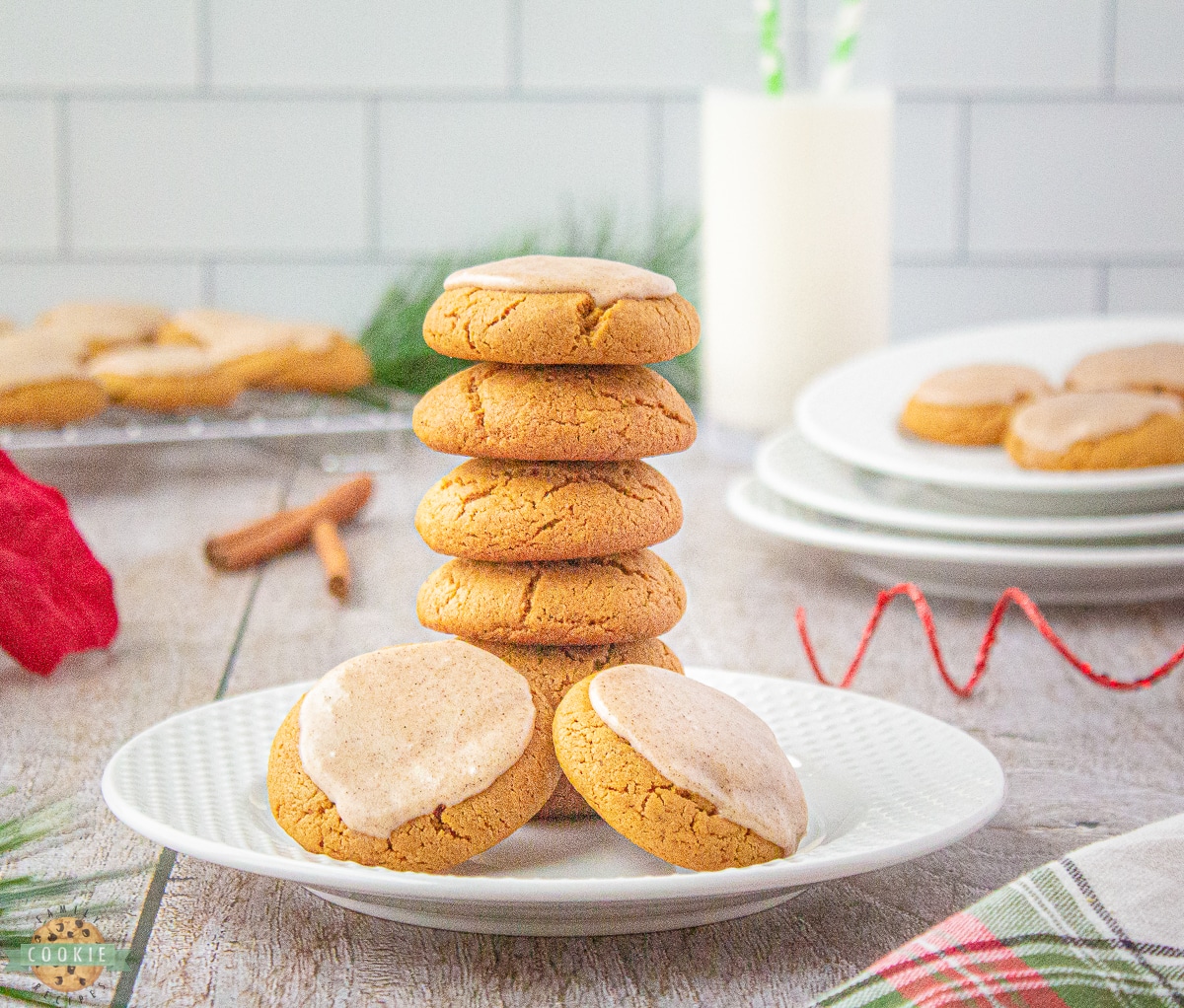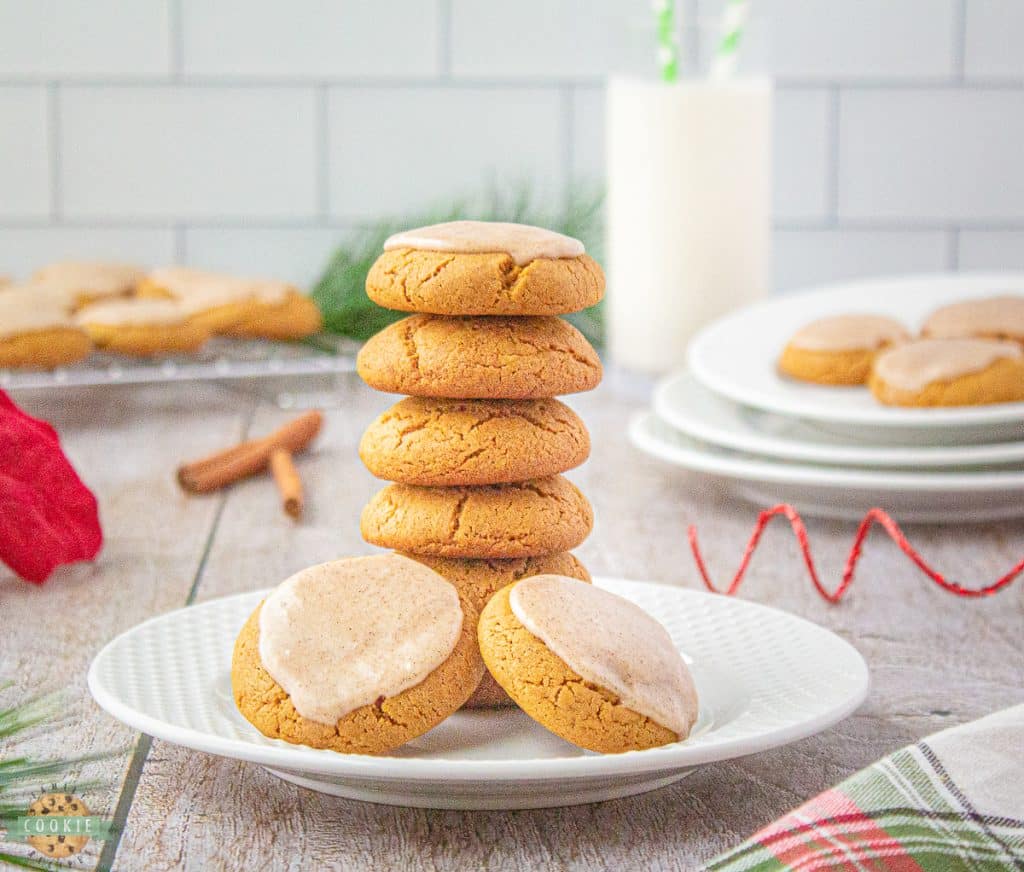 Bake
Preheat the oven to 350 degrees F. Then, line a baking sheet with parchment paper.
Remove the dough from the fridge and scoop into balls that are about 1 ½ inches – 2 inches wide.
Place the dough balls onto the prepared cooking sheets at least 2 inches apart from each other.
Place the cookies in the preheated oven and bake for 8-10 minutes.
The cookies will be slightly firm to the touch and look like they are beginning to crack when they are done.
Cool & Assemble
Allow your baked cookies to cool on a pan for a few minutes before transferring them to a cooling rack.
Once the cookies have cooled, top each one with icing by using a butter knife. Allow the icing to sit on the cookies for 5 minutes to set before serving.
Serve immediately and enjoy!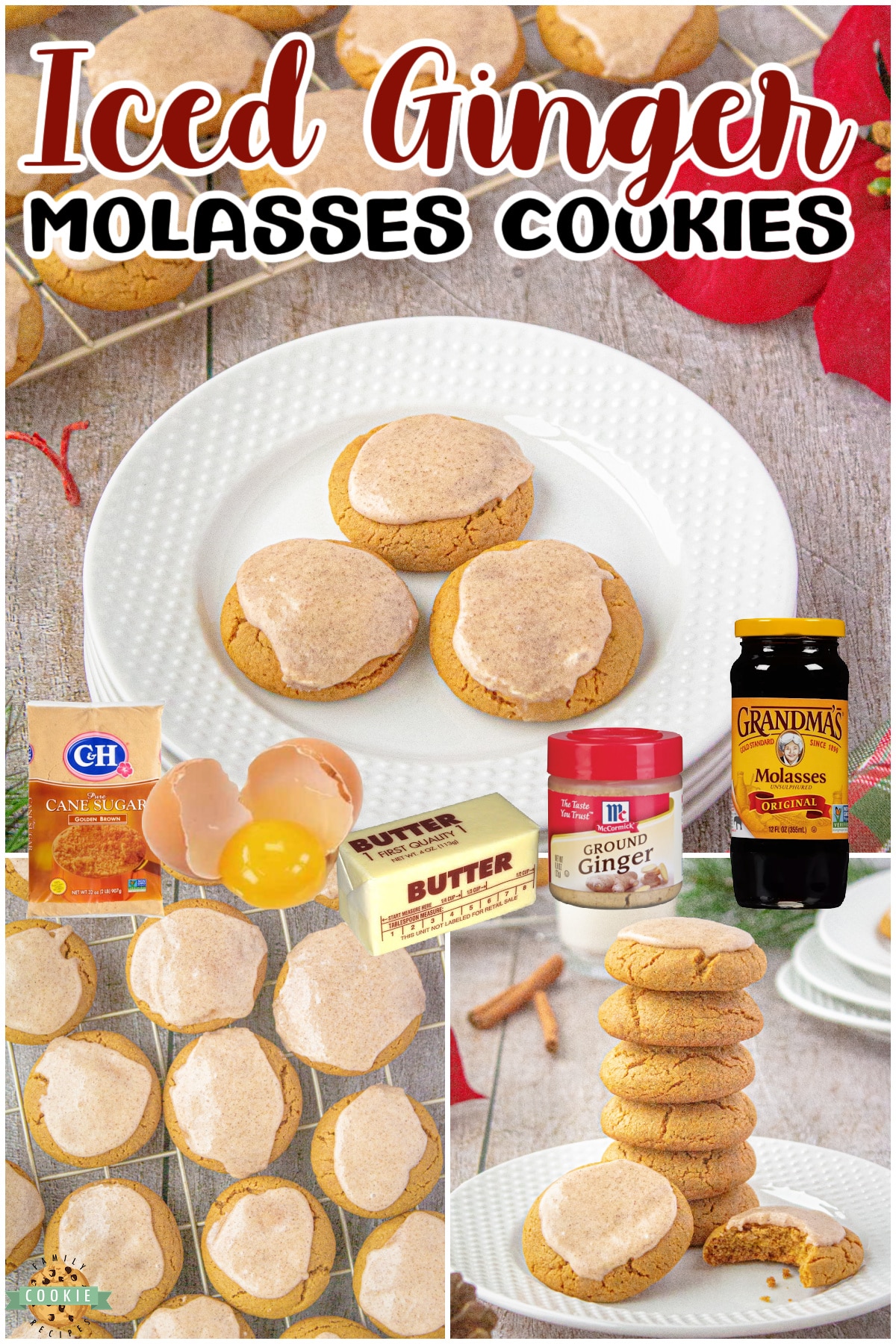 Delicious Cookie Variations
The icing recipe works well with any spices, feel free to tinker around with the flavors that you really like. The icing will work just as well without the cinnamon (or other spices) in it. For true decadence, a cream cheese icing would be amazing on these cookies: just don't forget to let the cookie cool first.
You can adjust the spices used in the cookie dough. If you prefer a more ginger flavor, add a bit more ginger. You can also reduce or completely omit the ground cloves. Other recommended spices that would work well with this cookie are nutmeg, allspice, or even pumpkin spice.
Do I really need to chill the dough before baking it?
It is not absolutely necessary, but chilling the dough keeps these cookies from spreading out too much while baking. Chilled cookie dough causes the fats within it to solidify, and the longer these fats take to melt, the longer it will take the cookie to spread in the oven. Un-chilled cookie dough will result in flatter cookies.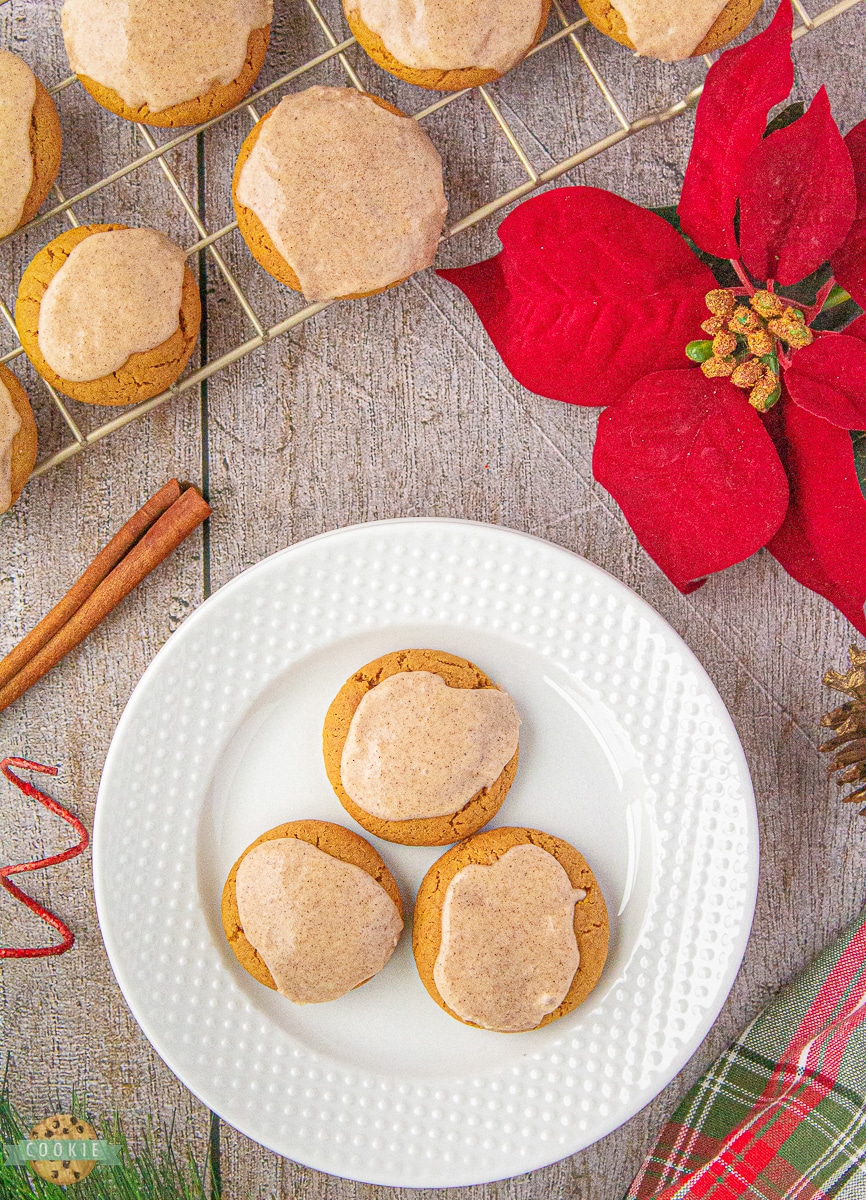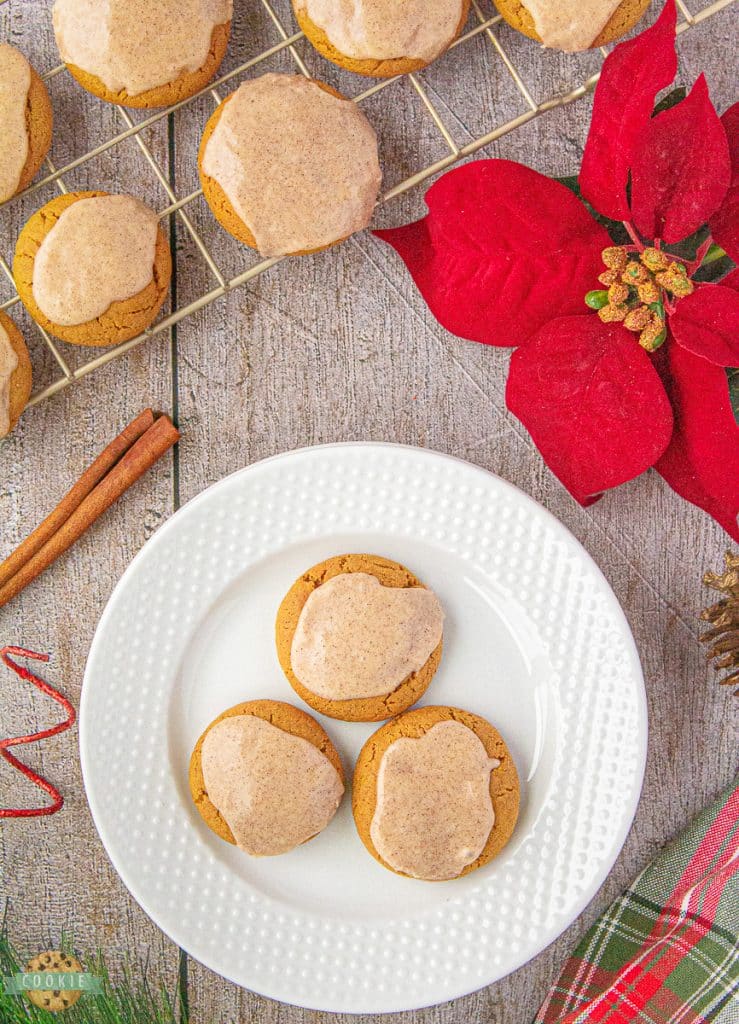 How long are iced molasses cookies good for?
These cookies can be kept stored in an airtight container at room temperature for up to one week. If desired, you can place them in a sealed baggie and keep them in the fridge for up to 10 days. This will give you even longer to enjoy the cookies, and a cold molasses cookie can be an even chewier treat too!
Can I make Molasses cookie dough in advance?
Trying to get a head start with your holiday cookie list? This can be a great idea for many different recipes, including these cookies. To do this, just store your unbaked dough in the freezer in a sealed baggie or airtight container for up to 2 months. I recommend flash freezing portioned dough balls on a baking sheet beforehand so that the cookies are easier to thaw and bake when ready.


When I was a kid I was pretty shy & timid and did NOT like to try new things. Especially new things with an audience! I'm constantly amazed at how brave my kids are! Here's my youngest trying FlowRider on a cruise. He's amazing!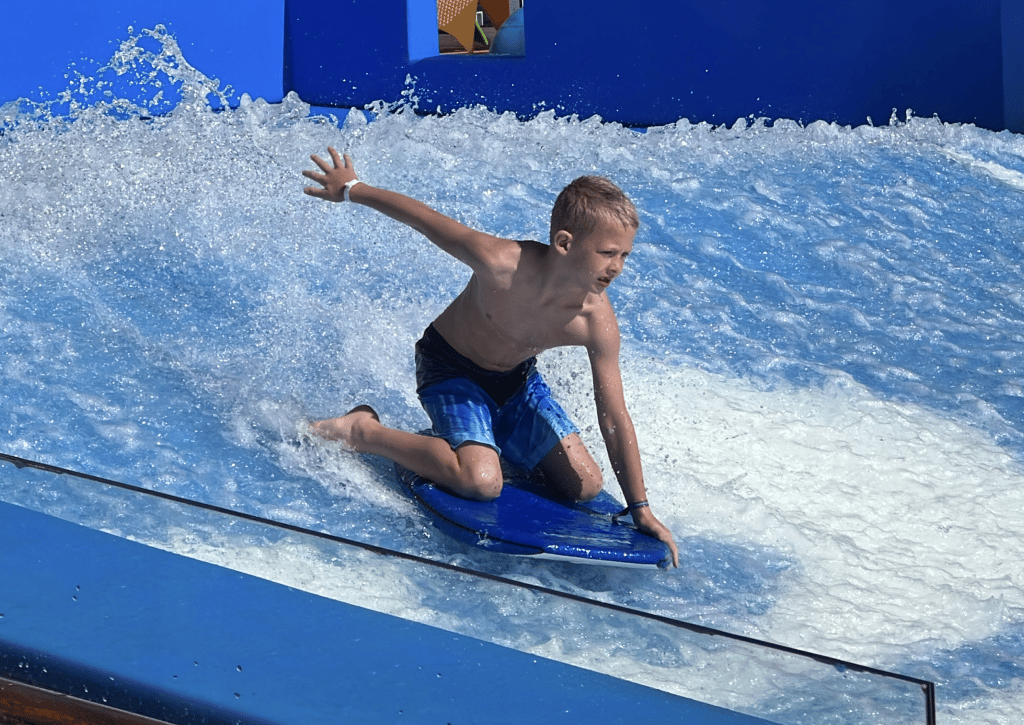 Iced Ginger Molasses Cookies are a enjoyable and incredibly spiced treat that is simply amazing. These molasses ginger cookies are then topped with cinnamon-spiced icing, you will not be able to get enough of these sweet treats.