Frosted Brown Sugar Cookies are soft and chewy with a simple brown sugar frosting on top. Easy cookie recipe with a rich brown sugar flavor that is absolutely delicious!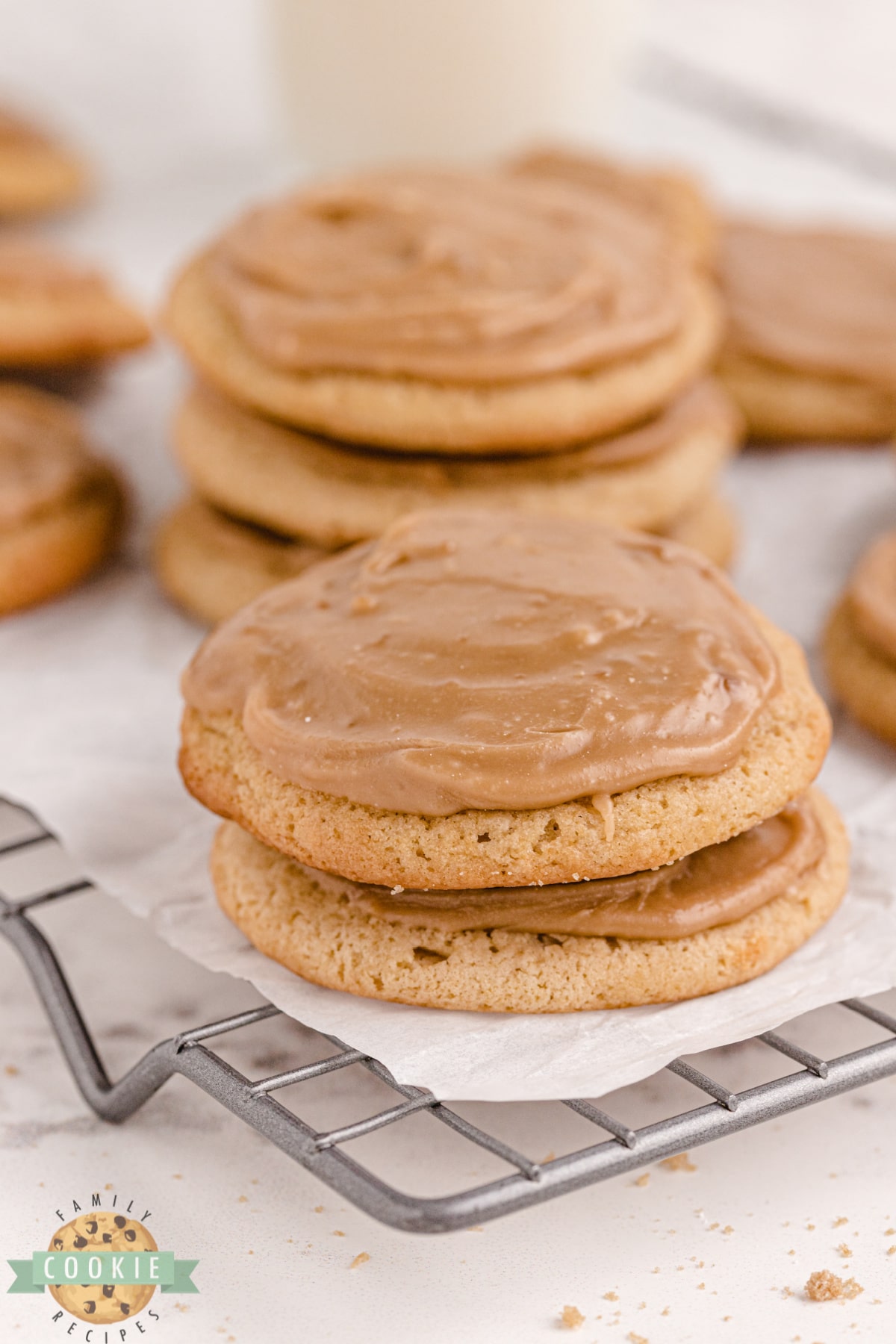 HOW DO YOU MAKE PERFECT BROWN SUGAR COOKIES?
Making brown sugar cookies is easy! Here are a few tips to getting perfect cookies every time!
Make sure you use softened butter – DON'T melt it! One of the most common errors in cookie making is using butter that is either really cold and hard, or using butter that is too warm and melted. If you have time, just leave butter out on the counter for about 1-2 hours before making your cookies. If you are like me and don't plan your cookie cravings that far in advance, just place the butter in your microwave and soften in 5 second intervals, being very careful to pull it out before it melts. I actually like to use the defrost setting on my microwave to soften butter- I don't know the technical reasons behind it, but it seems to soften the butter more evenly and takes a little bit longer so I'm less likely to start melting it!
Most cookie recipes require that you mix the dry ingredients separately before adding the wet ingredients. This is an important step!
Spend a little extra time when you mix the butter and sugar. Creaming them together for 2-3 minutes will improve the consistency of your cookies.
Preheat the oven. This will help your cookies turn out right every time!
Use a cookie scoop! If you want all your cookies to be perfectly shaped and have them all be the same size, a cookie scoop is the way to go.
Use parchment paper or a silicone baking mat. Doing this will make it really easy to remove the cookies from your cookie sheet so that you don't have to scrape them off the pan – they will just slide right off in perfect shape!
Don't over bake the cookies – when I take mine out of the oven, they still look slightly under baked but they will continue to bake on the cookie sheet for a couple more minutes so that's ok!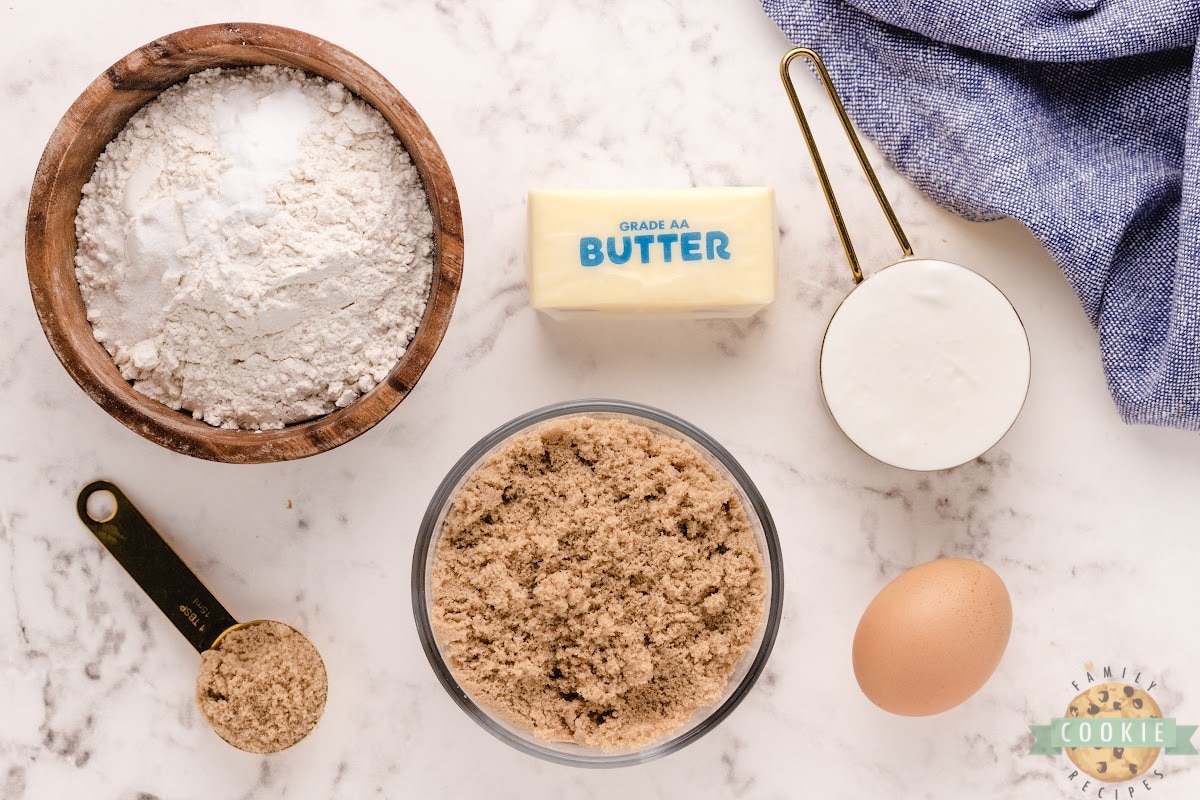 Ingredients in Frosted Brown Sugar Cookies
Butter – You will need 1 stick of butter for this recipe. Make sure the butter is softened to room temperature before adding to the brown sugar.
Brown sugar – You'll need a cup of brown sugar. This is the star ingredient in these cookies – it's the only kind of sugar you'll need. Make sure that the brown sugar is fresh and soft for best results.
Egg – Just one large egg will bind everything together nicely.
Sour cream – The sour cream makes these cookies so moist and soft. You can use Greek yogurt instead- either plain or vanilla works well!
Flour – All-purpose flour works best in this recipe.
Baking soda – Acts as the leavening agent in the cookies. Make sure your baking soda isn't expired!
Salt – You only need 1/4 tsp salt, but even though it's a small amount, it helps to intensify the other flavors in the cookies.
Brown Sugar Frosting
Butter – This time you'll only need 1/2 stick of butter (1/4 cup).
Brown sugar – More brown sugar. Kind of important for the Brown Sugar cookies.
Milk – You'll just need a little bit of milk to help thin out the frosting to the desired consistency. You can add a little more if needed.
Powdered sugar – Important ingredient in the frosting!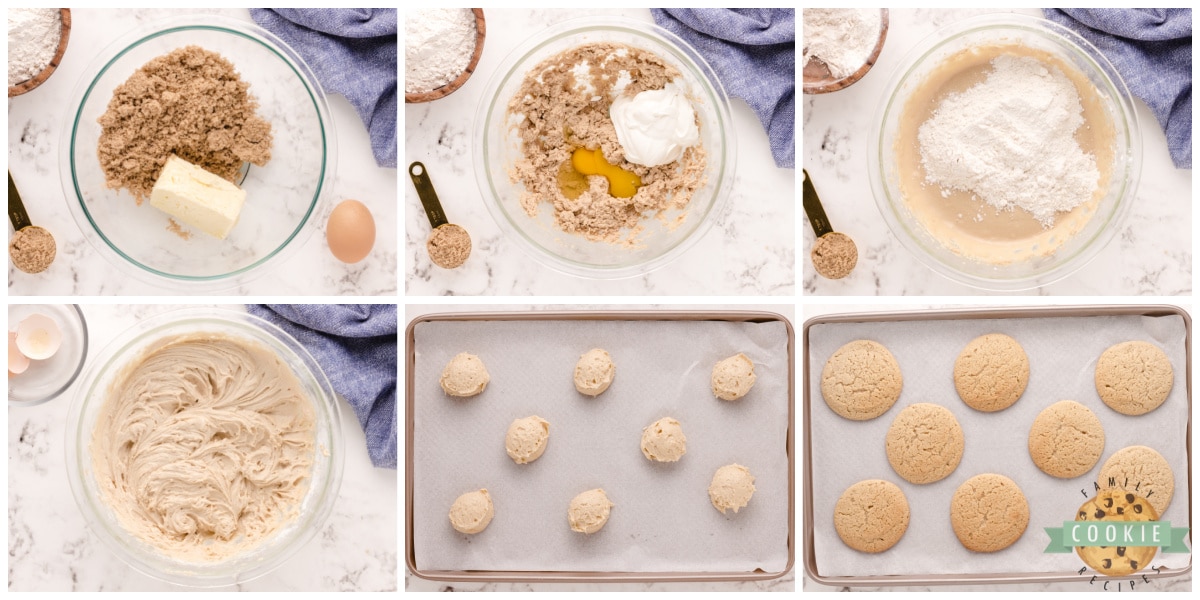 How to make Frosted Brown Sugar Cookies
Preheat oven to 375°.
Cream butter and brown sugar for about 2-3 minutes. Beat in egg and sour cream for another 1-2 minutes.
In a separate bowl, combine flour, baking soda and salt. Add flour mixture to butter mixture and mix just until combined.
Use a cookie scoop to scoop out tablespoonfuls of dough onto prepared cookie sheets. Bake for 9-10 minutes, don't overbake. Move to wire racks to cool completely.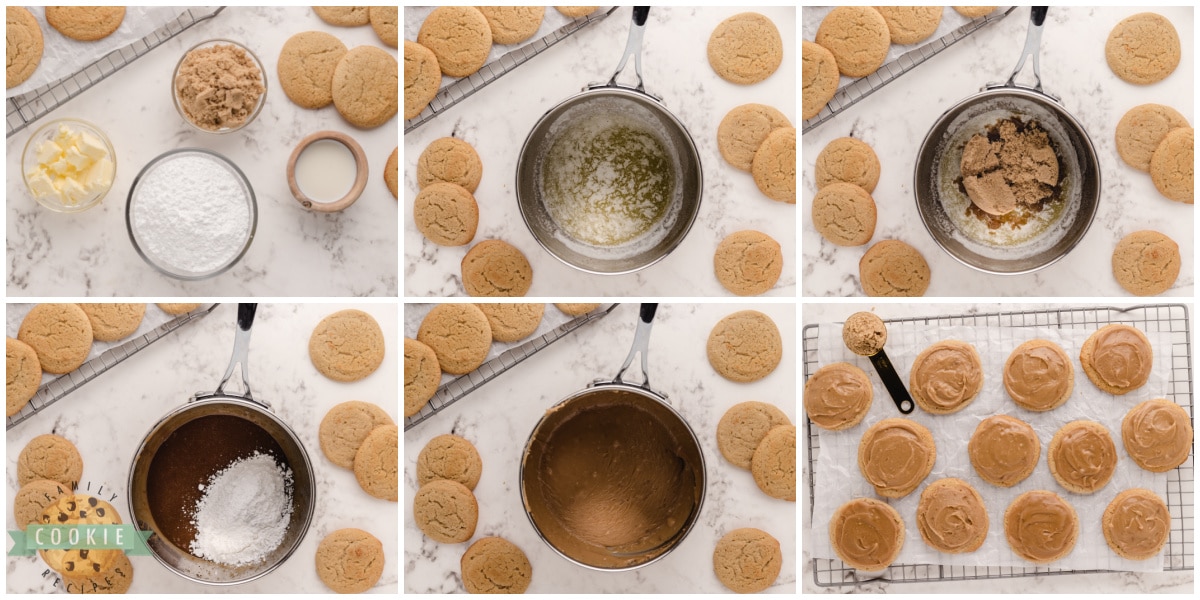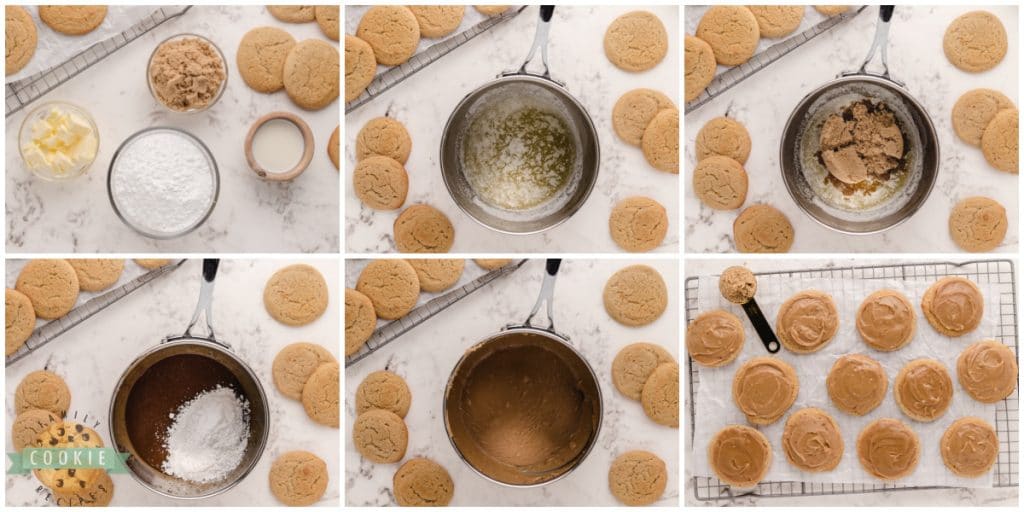 To make the frosting: Melt butter in a small saucepan over medium heat. Add brown sugar and cook for 2 minutes while stirring. Add the milk and bring to a boil while stirring. Remove from heat and stir in the powdered sugar. Cool for about 20 minutes and then frost the cooled cookies.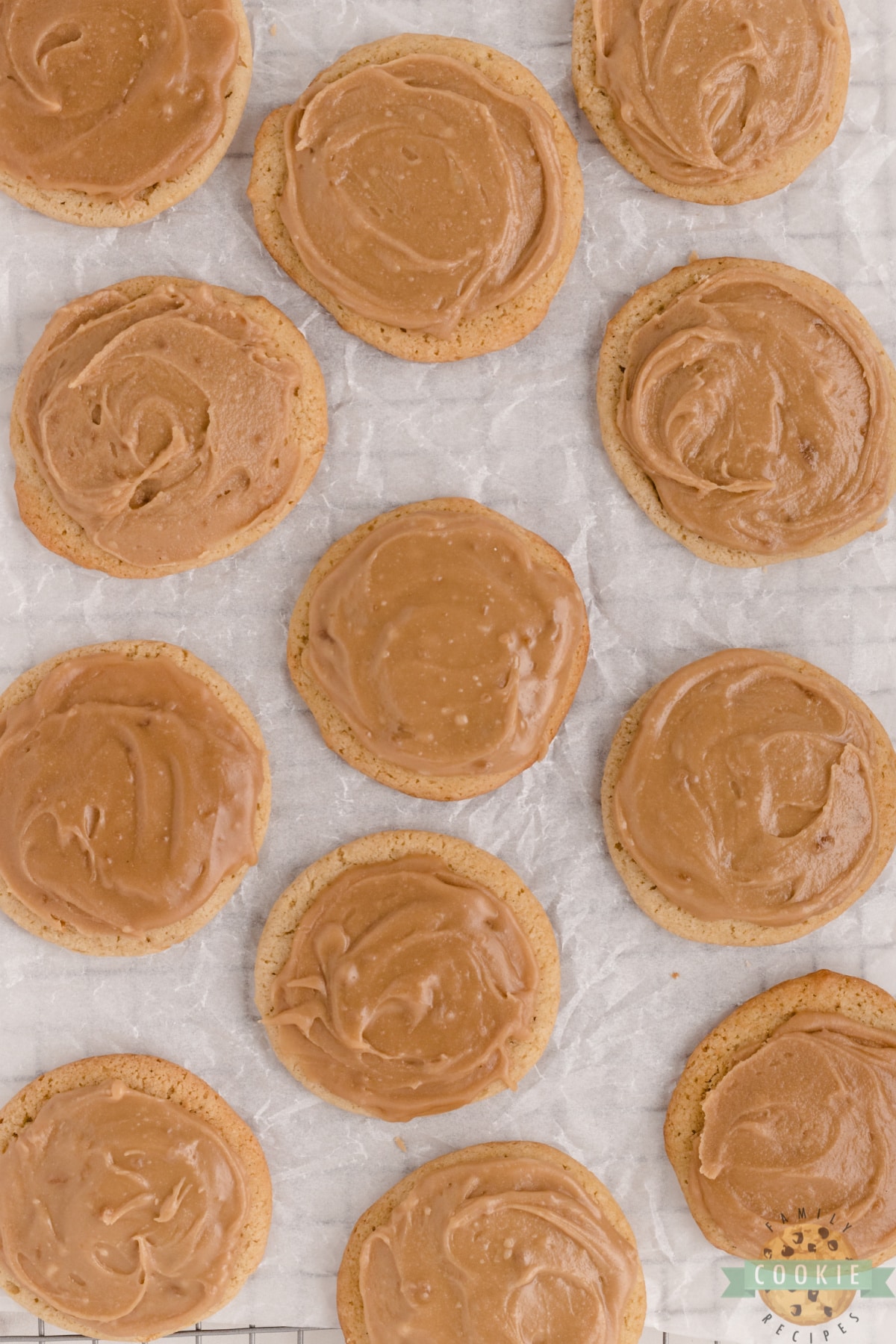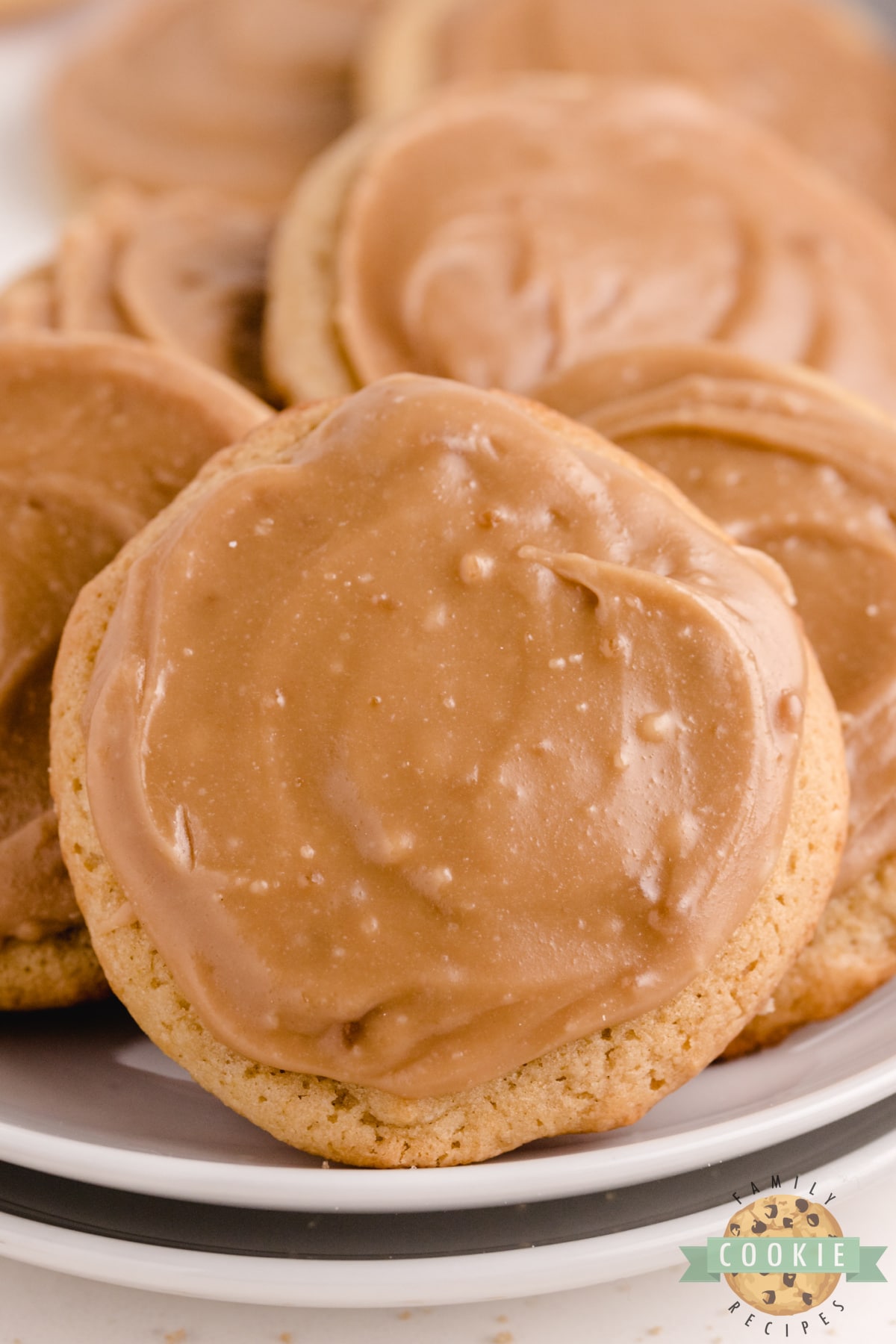 HOW DO YOU KEEP SUGAR COOKIES SOFT?
This is another reason to love these cookies, thanks to the sour cream in the dough- they stay softer for longer! After the cookies have cooled, simply place them in an airtight container to keep them fresh for as long as possible. The other key is to not over bake the cookies!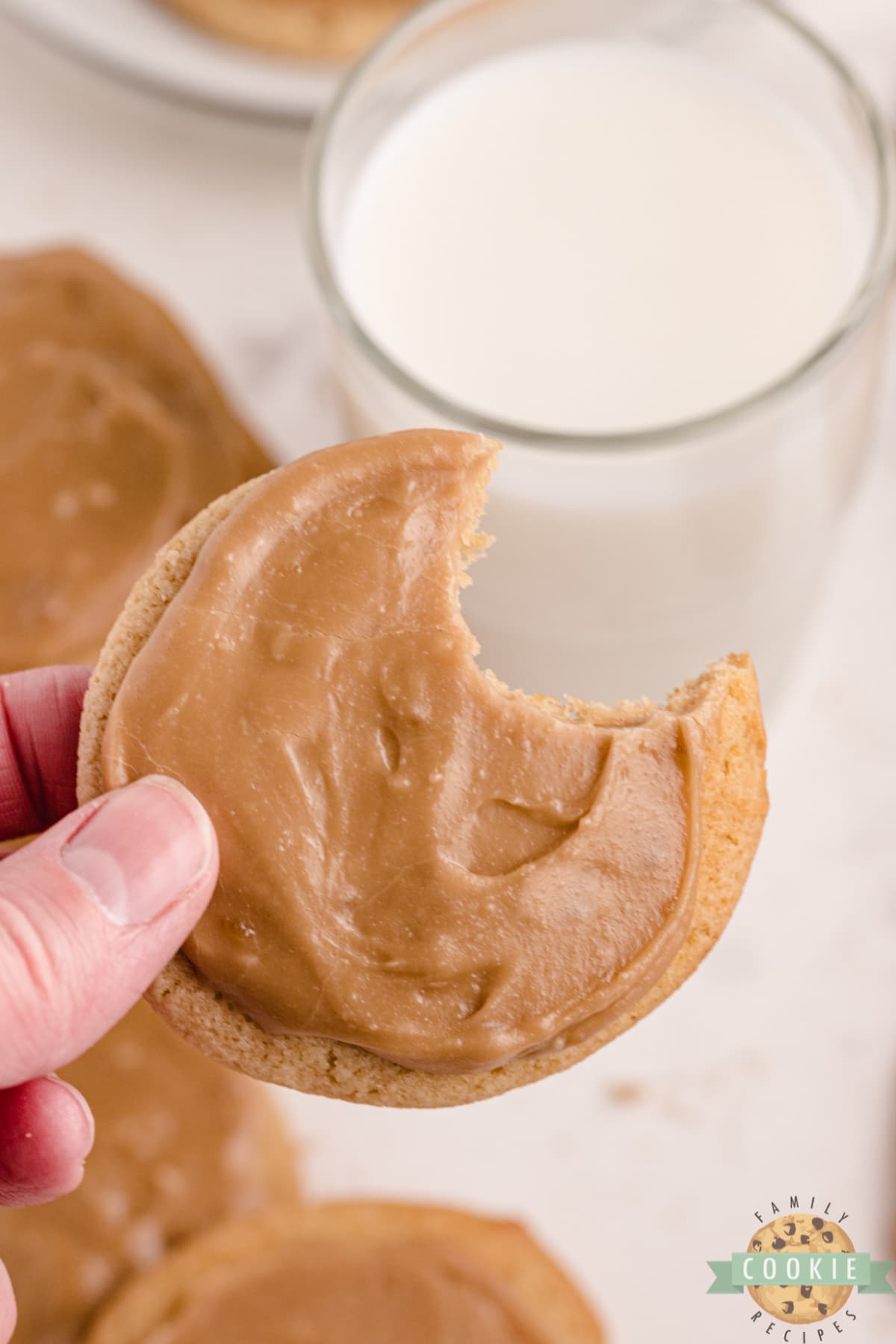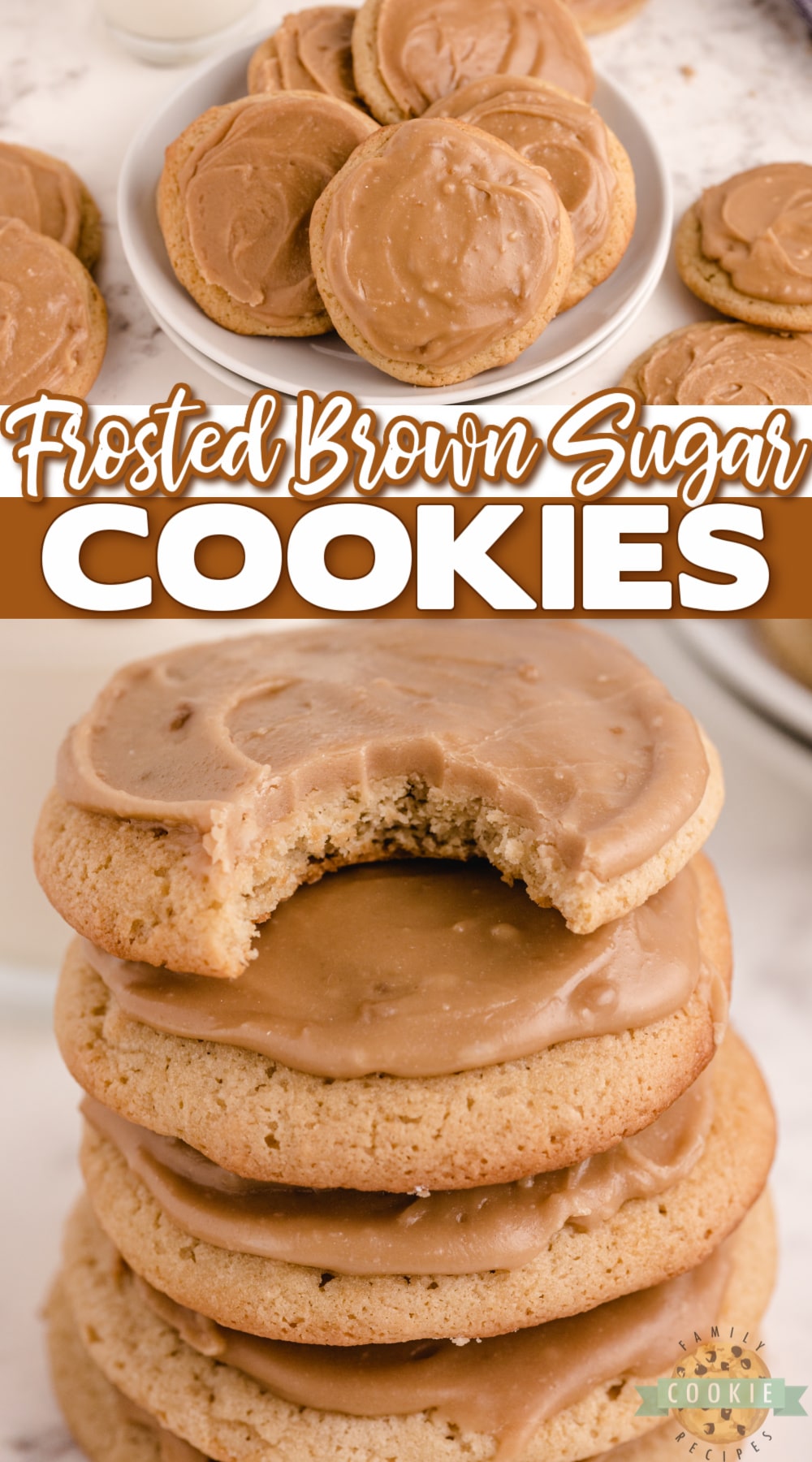 Frosted Brown Sugar Cookies are soft and chewy with a simple brown sugar frosting on top. Easy cookie recipe with a rich brown sugar flavor that is absolutely delicious!


This little baby of mine was set on being a witch for Halloween this year. I kept suggesting other ideas and she just kept telling me that she really wanted to be a witch. I asked if she wanted to be a nice witch or a mean witch and her answer varied back and forth between the two, depending on her current mood. She was definitely the cutest witch I've ever seen!
She was a little nervous about trick-or-treating at first, but quickly got the hang of it and was happy to do it as long as she got to be the one to knock on every single door. So we had to ditch our group and go a couple doors ahead to avoid some meltdowns. Pretty typical 2 year old trick or treating experience!